Sometimes it's hard to find the words to express your adoration for the person who loves you unconditionally. These 12 Mother's day recipes are here to help you tell Mom exactly how much you love her.
Let's get one thing straight: I'd never try to guilt you into planning a stunning spread for your mom this Mother's Day. That's simply not me.
Having said that, she was the one who screamed through 26 hours of labor to bring you into the world. And she was the one who cooked, cleaned, made your bed and school lunch, and came to your defense every time the neighborhood bully beat you up. And she even shouted down the bully's mother, Stella, who happened to have been her one-time best friend, when Stella tried to blame you for her kid's torn earlobe. (Too oddly specific?)
But, like I said, no guilt here. Just a lot of mom-approved, mom-adored recipes that fairly scream, "I love you."
Happy Mother's Day to the real-world heroes of our lives.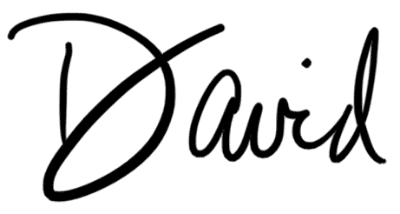 Baked French toast is essentially bread pudding for breakfast. I love French toast (be it baked, or not) and bread pudding almost more than anything (except maybe my kids).
Recipe
---
This recipe is INCREDIBLE!!! It tastes like Blueberry Bread Pudding to me … insanely delicious.
I made 3 the first week I tried the recipe, sharing 2 with other families. One was an Afghani family with 7 kids we've gotten to know. They weren't sure what it was when we brought it over, but one and all lapped it right up.
So easy and so delicious! I used challah bread.–Nana's Girl
---
This steel-cut oats with rhubarb applesauce is our latest incentive to get out of bed in the morning. The sweetly tangy and pale pink applesauce made with rhubarb is going to rock your bowl of breakfast.
Recipe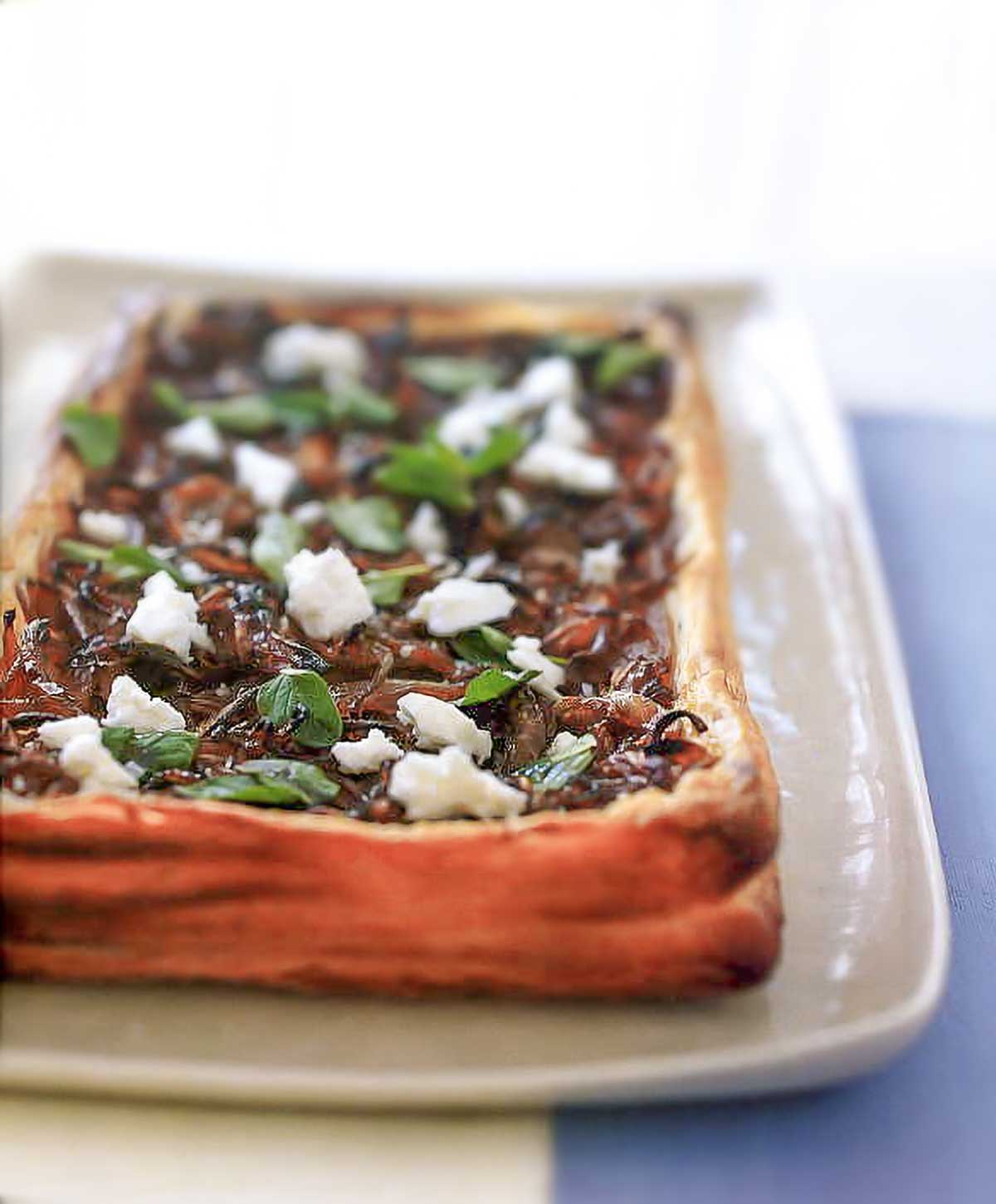 This recipe isn't fiddly–it's simple, impressive, and delicious. The combination of caramelized onions and feta is classic, especially combined with puff pastry. It makes a perfect accompaniment to a crisp green salad.
Recipe
---
I have to admit that I wasn't too sure about the onion tart recipe when I first read it. I just gave it a go because I had some puff pastry at home and feta cheese that had to be eaten as soon. However, I had the most wonderful surprise with all the wonderful flavours combined. Plus, it is dead simple to make.–Valentina
---
Beet hummus isn't just the best-looking dip at the party, it's also healthy and tastes like fresh sumac and smoky root vegetable. You're going to love how easy it is, too.
Recipe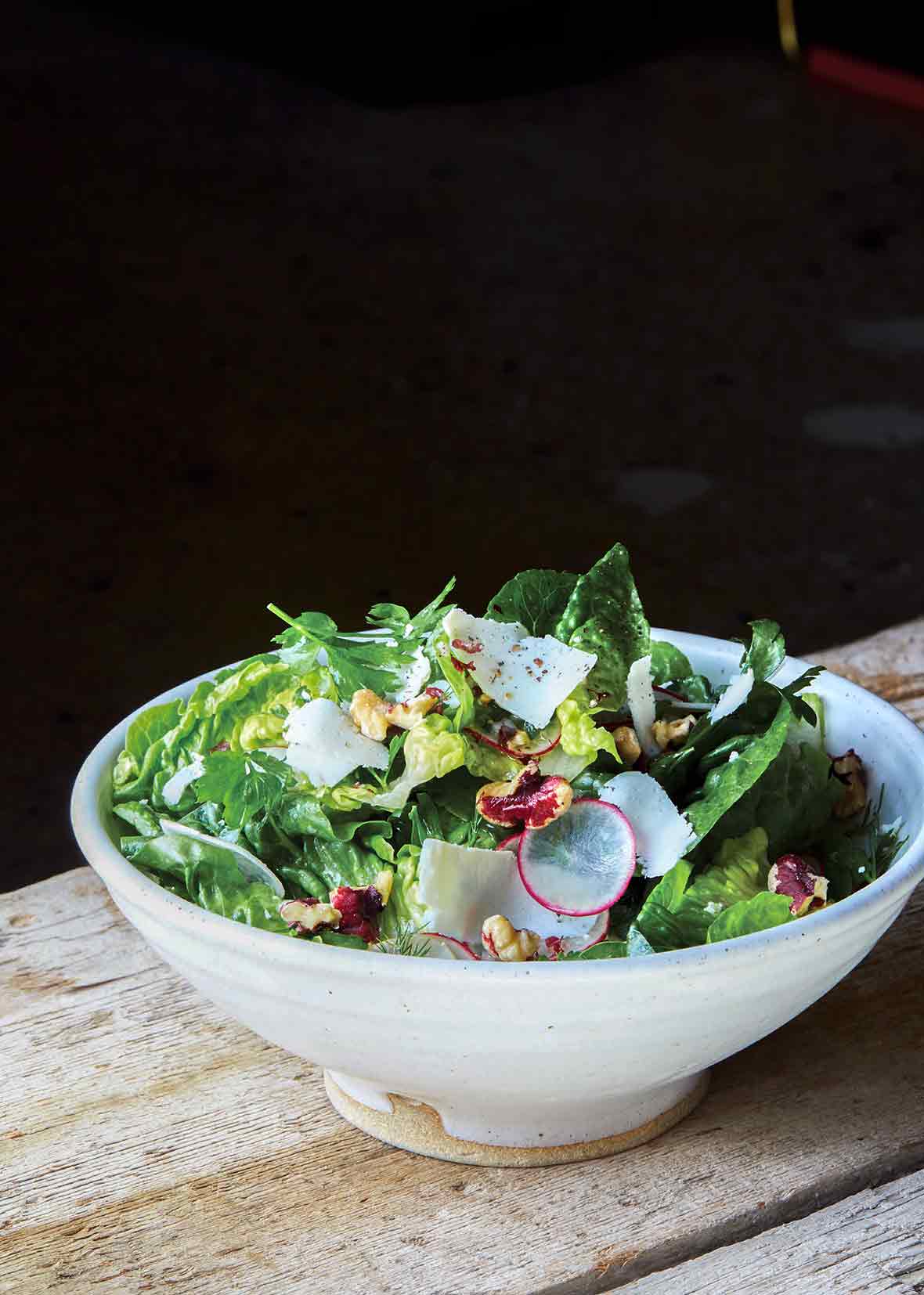 Little Gem salad. Such an appropriate name. Made with Little Gem lettuce, radishes, shallots, walnuts, ricotta salata cheese, and walnut vinaigrette, it's truly a little gem of a salad.
Recipe
---
I was drawn to this salad recipe because I love Little Gem lettuce. This salad came together quickly and was vibrant with fresh herbs, radishes, and lemony dressing. The ricotta salata added a creamy counterpoint to the herbs and dressing, and the toasted walnuts added a nice texture.–Betsy B.
---
I call this Campari cocktail a bicycle because once you are on, you are on, just keep pedaling, have another.
Recipe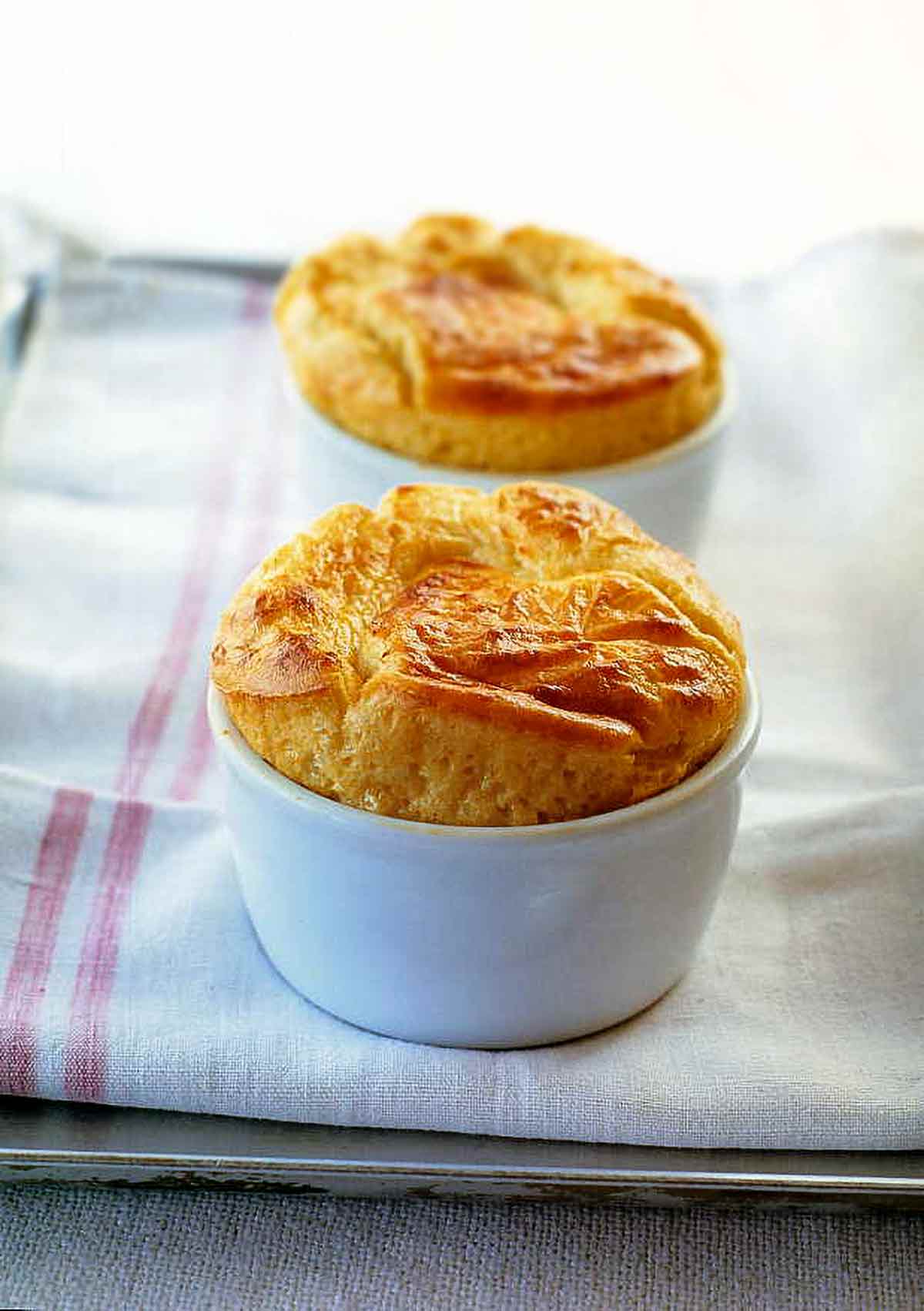 These Parmesan and Gruyère soufflés are ethereally light and airy. Perfect for a showstopping brunch.
Recipe
---
Fantastic recipe! Don't let a souffle intimidate you, this is easy!
I would suggest you cook it till you get a nice dark golden top; otherwise, it's still a bit gooey in the middle and not as well-risen as it can be. It froze well and baked up in ramekins in just 25 mins from frozen.--Helen B.
---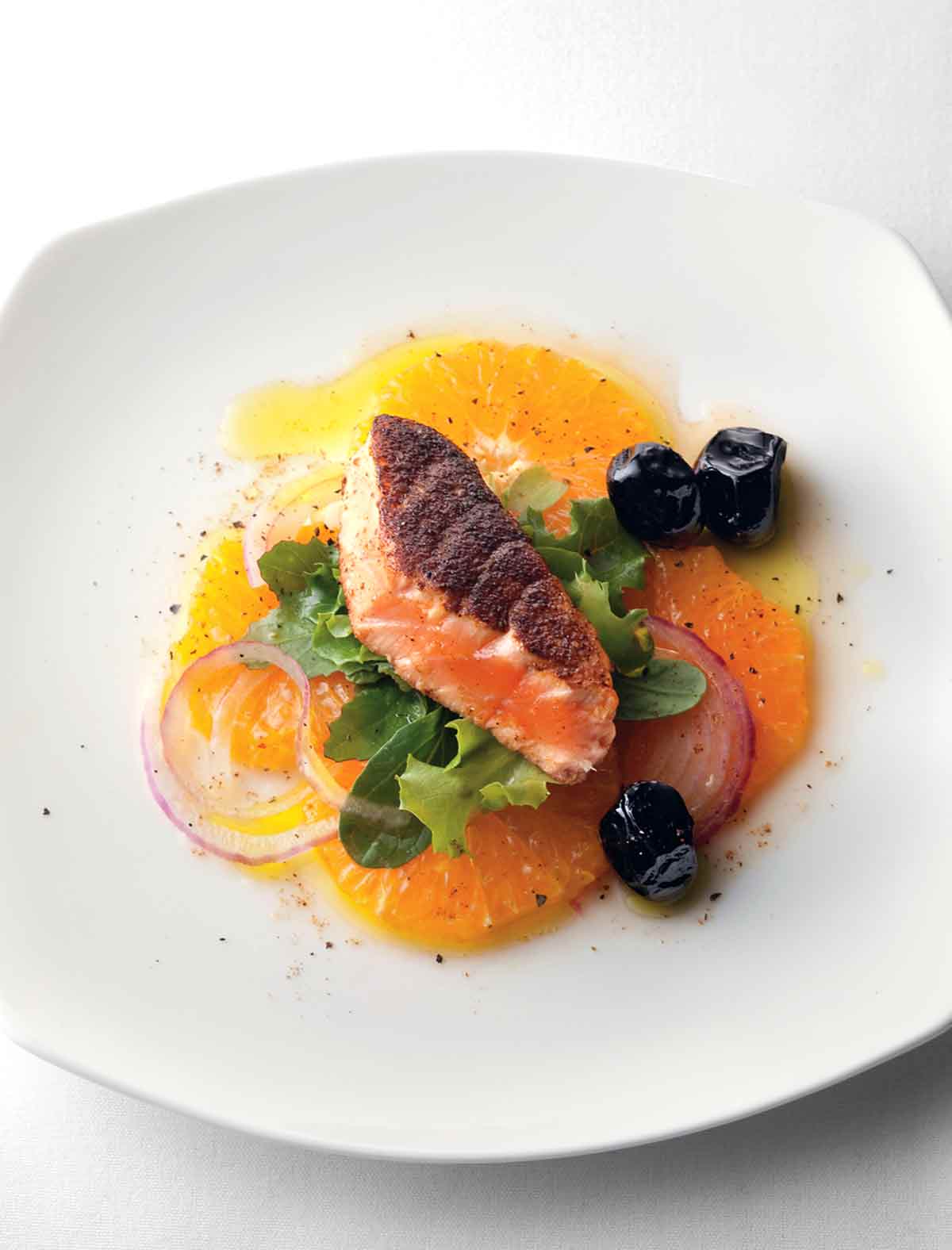 This pan-seared Moroccan salmon is gently but perfectly spiced, comes together in minutes, is perfect for crazy weeknights yet impressive enough for entertaining, and healthy enough to remind you how good it can taste to take care of yourself.
Recipe
---
This pan-seared salmon was so delicious! I made it for a dinner I made for my in-laws and they loved it! Another bonus of this great dish is its presentation.–Paulina
---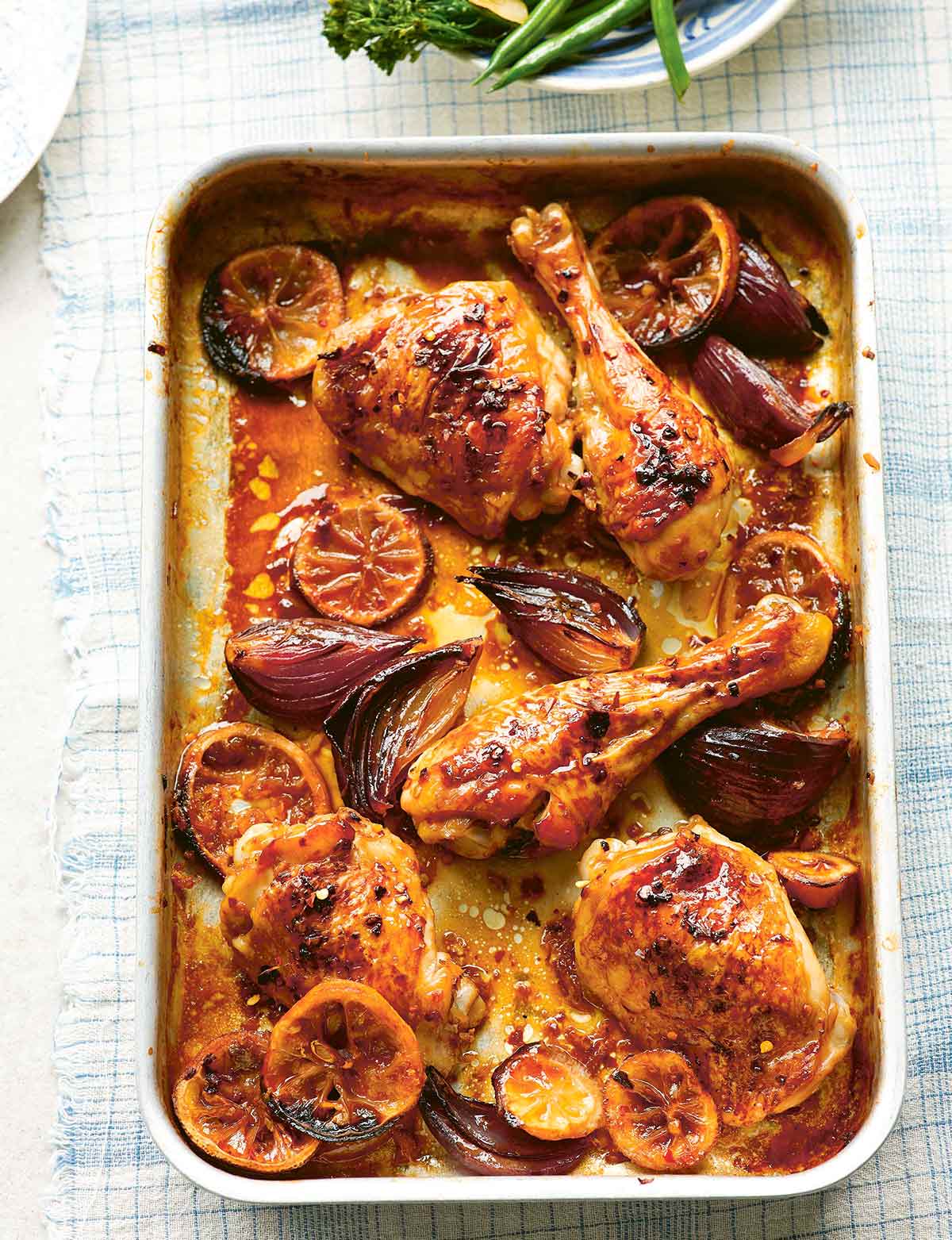 Sultry ginger, tangy lemon, hot chiles and sticky honey are a great combo and you should have a supply of them in the kitchen to turn simple chicken into something rather special for those lazy, cozy evenings.
Recipe
This lemon drizzle cake has an intense citrus flavor, thanks to lemon in the batter and in the sweet, crunchy glaze that's drizzled on top.
Recipe
---
This lemon drizzle cake recipe was quick and easy, and I would definitely make it again. The ingredients are easy to access, and it makes a perfect dessert or sweet breakfast. If you like lemon, this is the perfect option for you. It is very flavourful, light, and citrusy; overall a great recipe.–Dylan
---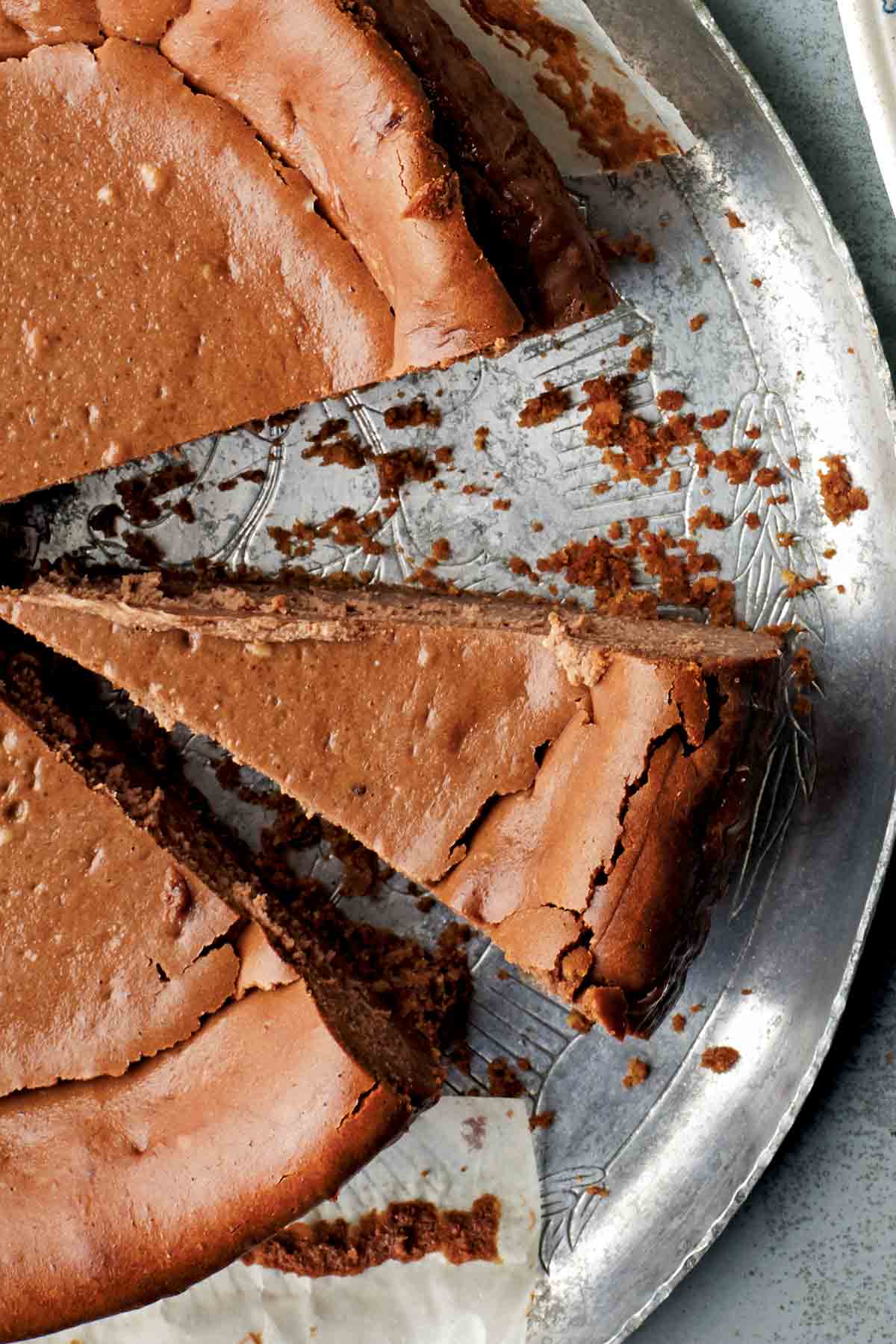 This espresso cheesecake is coffee squared. It has an espresso biscotti crust and is filled with a chocolate-espresso-cream-cheese filling. Elegant and sophisticated.
Recipe
---
This cheesecake is divine, both in taste and texture. Luscious, creamy, smooth texture with a great taste of chocolate-espresso that will have your guests begging for more. I feel like a master baker already!
I didn't have any espresso biscotti or chocolate wafers so I used digestive biscuits mixed with a tablespoon of cocoa powder. I made a ganache topping, it was pure decadence. This recipe will go to my treasure trove!–Marni M.
---
When is Mother's day?
In the US and Canada, as well as much of the world, Mother's day is celebrated on the second Sunday in May. In the UK, it is celebrated in March, and is often referred to as "Monthering Sunday."
Still looking for more food ideas for Mother's day? Check out our entire collection of Mother's day recipes. Let us know your Mom's favorite meal in a comment below.
12 Mother's Day Recipes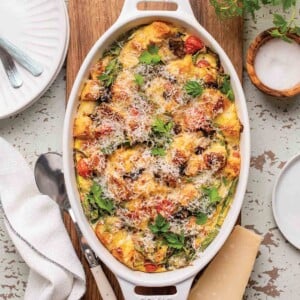 Chances are, the best gift you can give Mom is some quality time. Which is why we love this ☞ EASY BREAKFAST STRATA recipe, which can be made the day before, stashed in the refrigerator overnight, and baked in the morning, while you're hanging out with Mom.
Ingredients 
Butter

at room temperature, for the baking dish

6

large

eggs

1 1/2

cups

whole milk

3/4

teaspoon

kosher salt

1/2

teaspoon

paprika

1/4

teaspoon

freshly ground black pepper

1 1/2

cups

tender greens

such as spinach or baby kale

1

cup

diced mushrooms

1

cup

cherry tomatoes

halved

1/4

cup

finely diced red onion

1/2

cup

chopped ham

6

ounces (about 3 cups)

rustic French bread

cut into 1-inch pieces

3/4

cup

shredded Cheddar cheese

3/4

cup

shredded Havarti cheese

1/4

cup

grated Parmigiano-Reggiano cheese

plus more for garnish (optional)

1

tablespoon

chopped fresh flat-leaf parsley

for garnish (optional)
Directions 
Coat a 1 1/2-quart baking dish with butter.

In a large bowl, whisk the eggs, milk, salt, paprika, and pepper until combined. Fold in the greens, mushrooms, tomatoes, red onion, ham, bread, and cheddar and Havarti cheeses.

Pour the mixture into the baking dish and top with the Parmigiano-Reggiano cheese. Cover the baking dish with plastic wrap and set in the refrigerator to rest for 1 hour or overnight.

When ready to bake, preheat the oven to 350°F (175°C) with a rack placed in the center of the oven. Remove the strata from the refrigerator to rest at room temperature while the oven preheats.

Remove the plastic wrap, cover the strata with foil, and bake for 35 minutes. Uncover and bake until it is puffed and set in the center, with an internal temperature of at least 165°F (74°C), 15 to 25 minutes more. Let rest for 5 minutes before slicing.

Garnish with Parmigiano-Reggiano and the parsley, if desired. Enjoy warm.
Show Nutrition
Serving:
1
portion
Calories:
349
kcal
(17%)
Carbohydrates:
21
g
(7%)
Protein:
23
g
(46%)
Fat:
19
g
(29%)
Saturated Fat:
9
g
(56%)
Polyunsaturated Fat:
2
g
Monounsaturated Fat:
6
g
Trans Fat:
0.2
g
Cholesterol:
230
mg
(77%)
Sodium:
970
mg
(42%)
Potassium:
414
mg
(12%)
Fiber:
1
g
(4%)
Sugar:
6
g
(7%)
Vitamin A:
1549
IU
(31%)
Vitamin C:
10
mg
(12%)
Calcium:
367
mg
(37%)
Iron:
3
mg
(17%)