Whether you're spending the day on the lake, heading to the pool, or at home relaxing, this list of healthy summer meal prep ideas will keep you out of the kitchen and free you up to relax and have fun! Prep a few of these grab-and-go main dish and snack ideas ahead of time and enjoy them for days.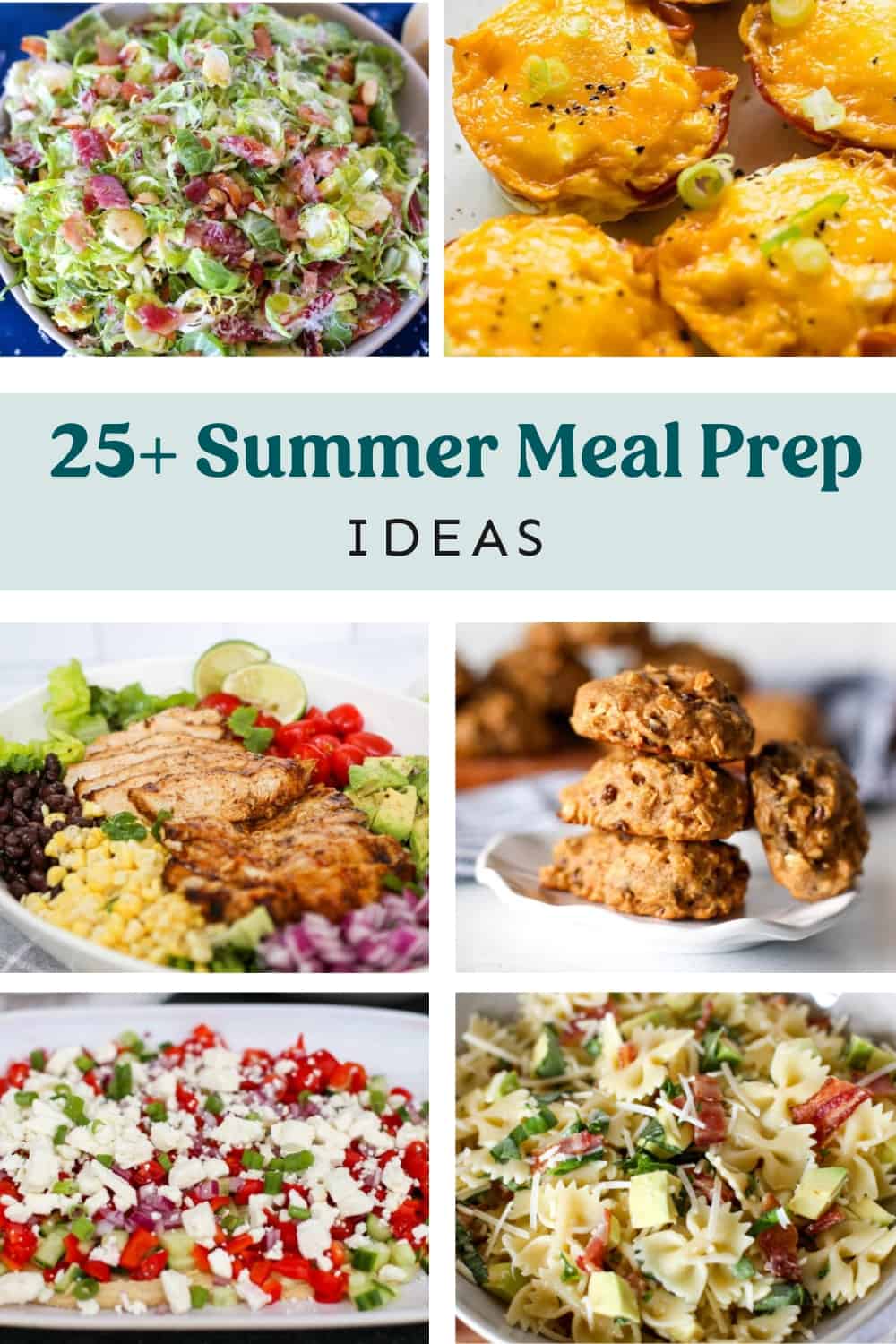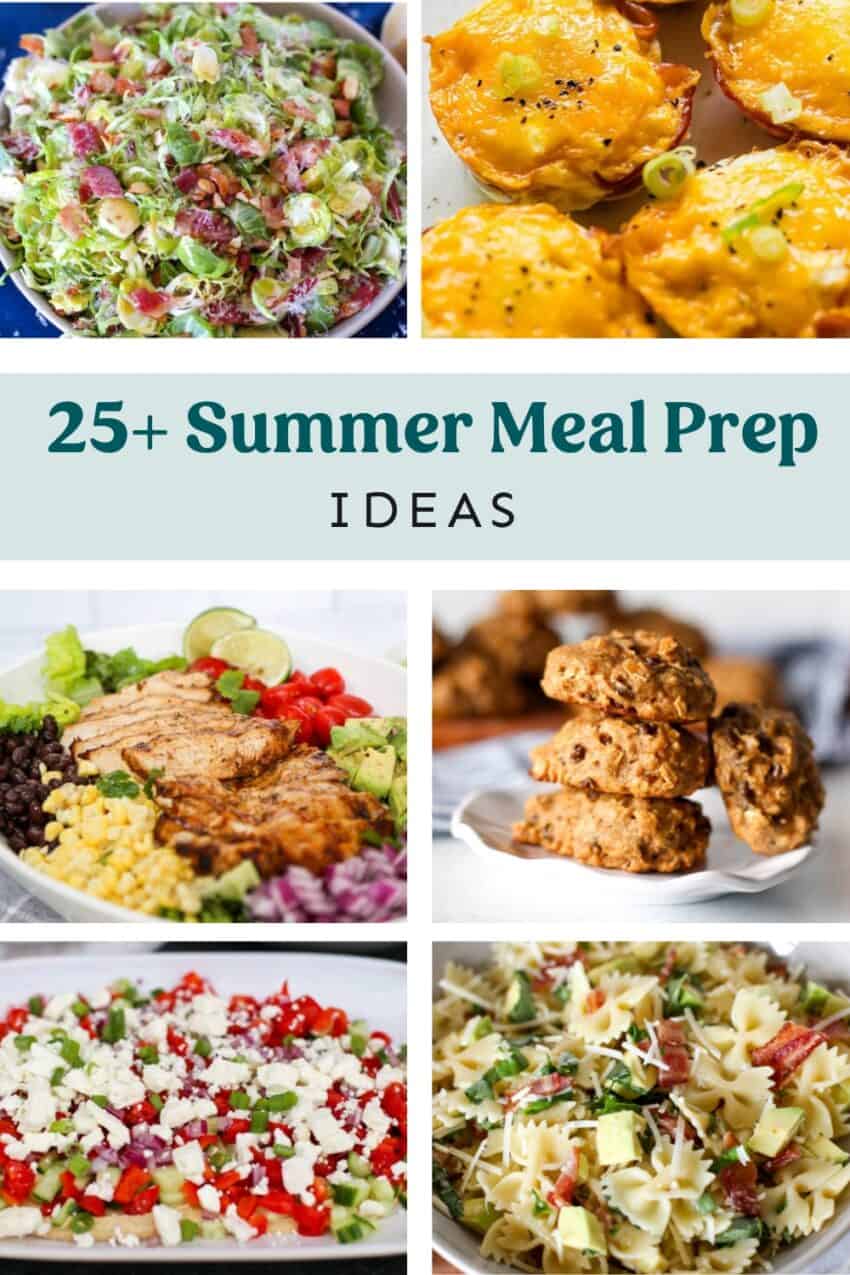 How to Use This List
I'd suggest picking out several recipes you'd like to try from the list below and prepping three recipes at a time. I like to choose three different types of recipes to make ahead at a time–from main dish, to breakfast, to a snack.
All of these main dishes or snacks can be stored for at least 3-5 days, and many of them can be frozen using our instructions, as well. See specific storage suggestions on each recipe.
Once you've prepped your recipes, enjoy on them all week long or grab them from the freezer weeks later.
Sample Meal Prep Sessions
Here are some sample meal prep plans that include recipes I'd personally prep at the same time together. Each of these prep sessions will take about 1 hour. Feel free to double the recipes since you are already going to the trouble.
Summer Meal Prep Menu #1:
Quinoa Tabbouleh
Baked Ham and Egg Cups (freezer-friendly)
Powerball Cookies (freezer-friendly)
Summer Meal Prep Menu #2:
My Favorite Cobb Salad
Greek Dip

Stovetop Popcorn
Summer Meal Prep Menu #3:
Chicken Pesto Pasta
Classic Fruit Salad
Instant Pot Hard-Boiled Eggs
Summer Meal Prep Menu #4:
On-the-Go Chicken Burritos (freezer-friendly)
Taco Layered Dip
Overnight Oats
Wouldn't it be so fun to have all these healthy main dishes and snacks on hand all week? Let's get prepping!
25+ Summer Meal Prep Ideas
Life is about to get easier and healthier when you prep a few of these recipes ahead once or twice a week.
With these summer meal prep ideas in hand, you'll save time, enjoy some delicious food, and eat a little healthier all summer long.
The post 25+ Summer Meal Prep Ideas appeared first on Thriving Home.