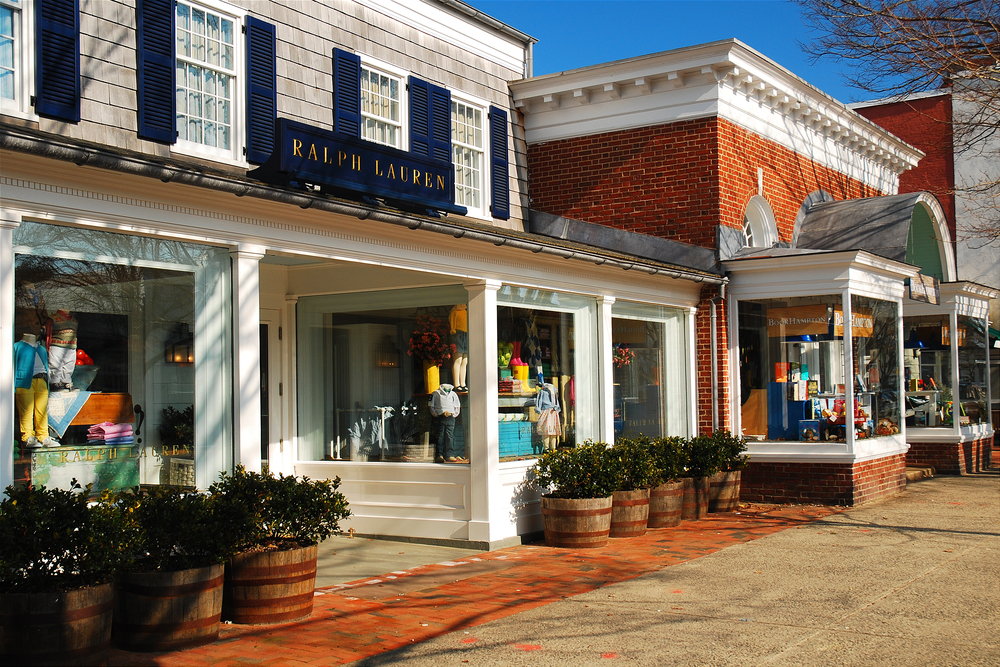 Summer is here and that means it's Hamptons season when much of NYC's weary residents flock to New York's gorgeous beach community comprised of incredibly manicured hamlets and villages on the Eastern End of Long Island.
And while much remains the same Out East, a new season means new openings and exciting changes to anticipate. Here are all the new happenings, places to eat, drink and enjoy the best of the season, from Southampton to Montauk. 
RECOMMENDED: A guide to The Hamptons
Dining
The chic Soho restaurant is bringing its take on the South of France Out East this summer. Maison Close Montauk brings St. Tropez to New York with both indoor and outdoor dining. The waterfront location offers 22 dock and dine slips for guests arriving by boat, plus a luxurious outdoor area with unrivaled sunset views. 
View this post on Instagram
New to Ruschmeyer's Hotel in Montauk, Talya offers a Mediterranean dining experience inspired by the Greek islands. Dishes include grilled octopus salad and lamb lollipops. Cocktails, plus Greek wines and liquor round out the menu. In addition to the dining room, guests can also enjoy the restaurant's indoor and outdoor lounge before or after dining.
View this post on Instagram
A casual New American restaurant offering a happy hour, Tuesday-Sunday dinner and weekend brunch, this newly reopened neighborhood classic is now owned by Springs resident Alex Rossi, a New York restaurant veteran. Snag an outdoor picnic table to enjoy comfort food including burrata caprese, spicy tuna tartare, fish and chips, a selection of burgers, salads, rice bowls and more. Wednesday is popular for fajita night. 
View this post on Instagram
The newest venture by EHP Hospitality Group (Si Si, EHP Resort), this Southampton bistro opened in May 2023, renovating the historic Red Bar (219 NY-27A)  to offer modern French cuisine. Signature dishes include rainbow trout Amandine, french onion soup, salad Lyonnaise, and a selection of frites with seafood such as whole lobster or mussels.

View this post on Instagram
The Italian-Japanese mashup pop-up dinner seen all over TikTok is coming to the Hamptons for a special dinner party series. The speakeasy-style experience from Montclair Hospitality Group will take place at the private omakase room at Kissaki in Water Mill (670 Montauk Hwy) from Monday, June 26th till Monday, August 28th. The eight-course, $250 per person dinner by Chef Robbie Felice will feature dishes like truffle porcini ramen, mochi ramen and Kaluga caviar and in-house dry-aged Japanese A5 Wagyu. 12-person seatings will be offered on Sunday and Monday nights at 6pm and 8:30pm. Wine and sake pairings will also be available for an added cost. Reservations are offered via Resy.
View this post on Instagram
Wölffer is celebrating its 35-year anniversary with a new restaurant in Amagansett (previously known as Wölffer Kitchen). The menu offers family-friendly, locally sourced seasonal fare (think crab croquettes and wood oven-roasted chicken to share) to pair with a comprehensive selection of Wölffer's wines.  
View this post on Instagram
Moving into the former home of Astro's Pizza (237 Main Street), Fini Pizza is slated to open in Amagansett this summer. No opening date has been announced, but the restaurant, which opened its first location in Williamsburg last year and is also soon coming to Barclays Center, is hiring for its Hamptons spot. 
View this post on Instagram
New to Sag Harbor as of Fall 2022, this small brewery is family-friendly, with plenty of space to play games or for kids to run around. There's limited indoor seating, but outdoor picnic tables are spacious and live music is often booked for the weekends. Try craft brews made with local agricultural products and guest taps from Long Island breweries.
View this post on Instagram
Sag Harbor is home to a new fast-casual falafel shop. All of the street food-inspired menu is available for takeout, so you can eat hummus with pita, falafel bowls, falafel burgers and more by the beach. The restaurant is also 100% vegetarian. 
View this post on Instagram
Since opening in late summer 2022, Doubles has become an instant Amagansett classic for Caribbean fare, including various types of roti, plus doubles, curries and an excellent burger with tangy special sauce. Beer is served and this summer, Van Leeuwen will operate out of the back of the space, the only outpost of the ice cream chain Out East. 
View this post on Instagram
Back for its third summer, this fun Mexican restaurant in Springs is launching weekend brunch. New dishes include masa pancakes, chilaquiles, the Rita breakfast burrito, and a churro waffle, plus more items to come. 
View this post on Instagram
New to Montauk, this stylish modern steakhouse focuses on fresh East End produce and seafood. Mavericks reimagines the traditional steakhouse with a wide variety of steaks and an extensive wine selection from around the world. Each table offers unobstructed views of Fort Pond (a hidden gem with over three miles of shoreline), for optimal coastal luxury.
View this post on Instagram
Bambi's Cafe
Brand new to Montauk at 33 Carl Fisher Plaza, Bambi's serves organic smoothies, smoothies bowls, salads, sandwiches, homemade granola and more healthy options to enjoy on-site or tote to the beach. 
Sushi by Boū
The express, high-end sushi spot opening all over New York is taking residency at the Capri Hotel in Southampton in July. The signature 60-minute omakase, sourced locally and supplemented with global seafood imports, will be served at intimate 8-seat sushi counters. Cocktails, imported sake, and rare Japanese whiskeys are all available to drink.
View this post on Instagram
Shopping 
The California-based apparel brand is moving into 87 Main Street in East Hampton for its first-ever brick-and-mortar on the East Coast. Exclusive merch will be available throughout the summer including new Aviator Nation Hamptons totes, a new summer collection of denim shorts and more. 
View this post on Instagram
28-year-old Long Island butcher Justin Aronoff opened a specialty butcher and gourmet shop in Wainscott at 338 Montauk Highway. Here, shoppers can find top-notch cuts of steak (think wagyu tomahawks), plus veal, lamb, pork, chicken and turkey. Catering is also available. 
View this post on Instagram
The Laguna Beach-based jewelry brand opened a Southampton store at 19 Main Street. 
Shop the brand's popular designs, ranging from plated to fine necklaces, earrings, bracelets and more. Gorjana also recently opened stores in Cobble Hill, Nolita, West Village, and Williamsburg.
View this post on Instagram
The French designer is opening a highly-anticipated boutique in East Hampton, in a historic building at 1 Main Street. Leather goods, accessories, ready-to-wear, plus exotic leathers, high jewelry and watches, trunks and more will be stocked in the luxurious shop. Shopping appointments will be available soon, and hot stamping to customize purchases is offered in-store.
The luxe Parisian perfumery is now in East Hampton at 11 Newtown Lane, and the ideal place to shop for a host gift. Shop for fancy scented candles, home fragrances and more special scents. 
View this post on Instagram
Wellness
The New York studio opened a new Bridgehampton studio at 2426 Montauk Highway, The new Pilates destination is roughly 3,000 square feet and offers 24 reformers for the signature Abs, Arms, Ass class. The studio also has a retail space with NYP merch, workout gear, skincare and more. 
View this post on Instagram
Have a good summer!