52 restaurants for your bucket list, 2023 – OnMilwaukee.com
I'm not a huge fan of resolutions. But I do like view each new year as an opportunity to look at things in a new way, to make positive changes and to find ways to make a difference. 
In thinking about the upcoming year, I'm certain of one thing: among the most impactful things that any one of us can choose to do in 2023 is support our local restaurants.
The past three years have been the most challenging in history for our beloved eateries, and the new year is likely to follow suit. As much as we're all eager to leave the pandemic in the past and get back to normal, things are still out of joint. The pandemic is not over, and the issues it brought to the fore – including labor shortages, supply chain issues and wildly unpredictable prices – still pose challenges for an already vulnerable industry. 
Suffice it to say, it's more important than ever to support the amazing collection of local restaurants that we have in our beautiful city. And there's no better way to do so than making a commitment to patronize them throughout the year.
One restaurant a week
To guide you on your journey, I've composed a list of 52 restaurants (in random order) that should be on your Milwaukee restaurant bucket list. They run the gamut from upscale to casual and everything in between. Some are brand new. Others have been around for years. Some take you slightly off the beaten path. But every one offers an experience worth pursuing. And even if you've already visited one or more of the spots on the list, consider this an invitation to make a return visit and try something new.
Why 52? I wanted the list to be manageable. Try just one of these every week and you'll have visited them all by the end of 2023. The bigger bonus? By the end of the year, you will have supported a wide range of restaurants across our great city. In all likelihood, you will have also found some new favorite dishes along the way.
About this list
This list is a year in the making, and the work for next year's picks begins today. Starting each Jan. 1, I begin taking notes as I work my way through visits to both longtime staples and new restaurants around town. No restaurant is too small or too casual to be considered; but they do need to exhibit consistency in their delivery of memorably delicious, well-prepared food. 
And yes, I did include quite a few new restaurants. However, if a restaurant opened its doors on Aug. 1, 2022 or later, they will be considered for inclusion on next year's list. This ensures that they've had time to establish their stride and I have adequate time to gauge their quality and consistency. For this list, that included spots like Hacienda Taproom & Kitchen,  North Avenue Market and Bridgewater Modern Grill, among others.
Also, while I've taken care to recommend primarily restaurant staples, menu changes are commonplace, so some dishes may not be available.  
Please remember to be kind, exercise patience and tip well.  Bon appetit!
Week 1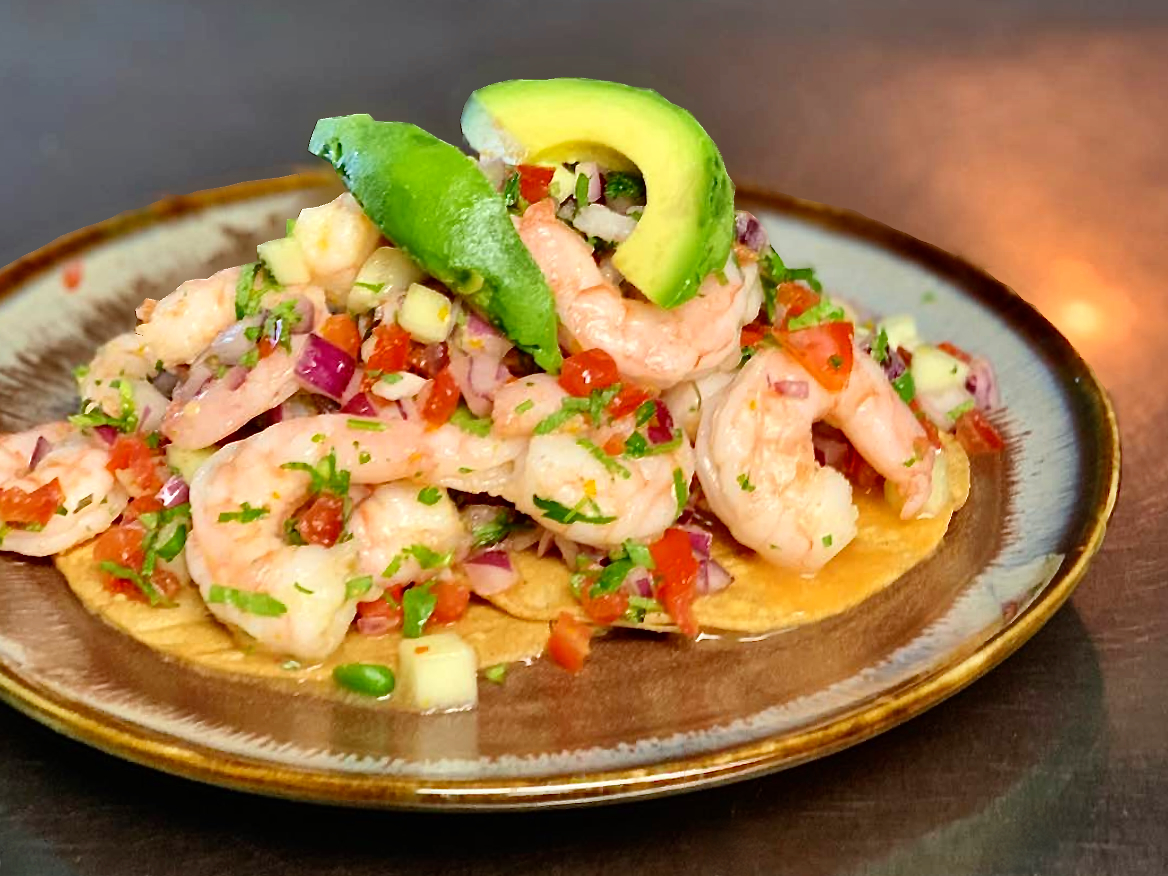 C-Viche
2165 S. Kinnickinnic Ave., (414) 800-7329
4330 N. Oakland Ave., Shorewood, (414) 485-6383
c-viche.com
Latin American, Peruvian
$$-$$$
[Read more]
As the cold winds blow, there's nothing like a trip to C-Viche, which will transport you to more tropical climes with its menu of Ibero-American fare. Even better, there's now more C-Viche to love since the restaurant has expanded to include a second location in Shorewood. Start off with a pisco sour and the ceviche of the day. Then move on to Peruvian anticuchos, which offer up bites of perfectly juicy, beefy flavor and patatas bravas with delicious housemade chorizo. From there, let your palate lead you. Be sure to ask about the specials; we had a lovely plate of tender fried soft shell crab skewers on a recent visit. If there's room for dessert, don't miss the tres leches cake, which contains a hint of Peruvian pisco.
Recommended: Daily ceviche specials, patatas bravas,shrimp mole enchiladas, tres leches cake; they also have a weekend-worthy brunch
Week 2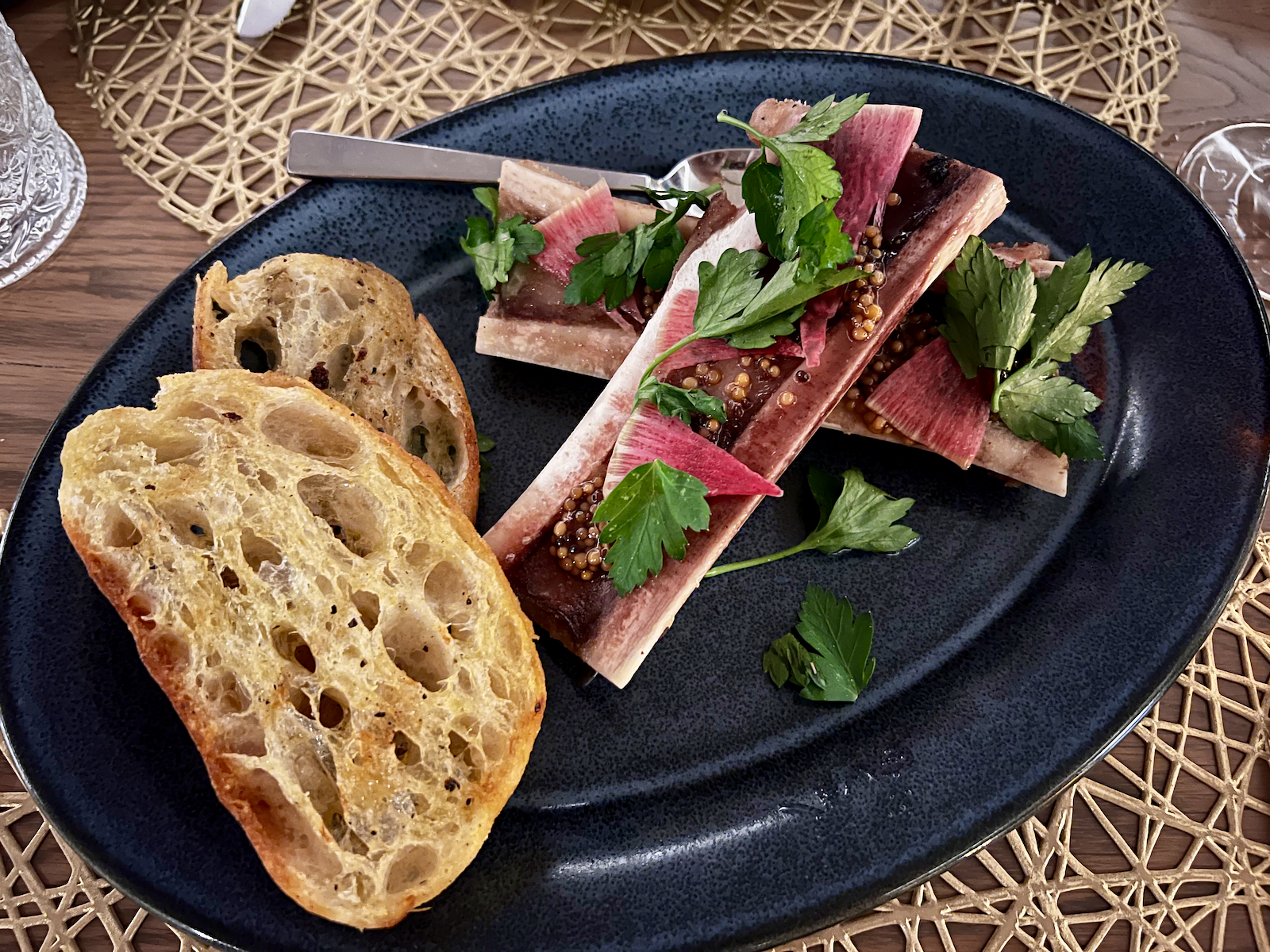 Aria
Saint Kate Arts Hotel
139 E. Kilbourn Ave., (414) 270-4422
saintkatearts.com
Modern Midwestern fare
$$-$$$
[Read more]
There's something exceedingly lovely about dinner at Aria, the restaurant located on the second floor of Saint Kate – The Arts Hotel. It's an inherently quiet space filled with whimsical art, culinary-themed books and comfortable seating. But there's something equally as compelling about its menu, which features familiar-yet-elevated dishes, all of which seem to strike those beautiful notes of nostalgia, some powerful enough to invoke sighs after each bite (try their chicken and dumplings for one). That means comfort food taken up a notch in dishes like "Broast-ish" chicken – honestly, some of the best fried chicken I've eaten all year – thanks to its light, ultra crisp exterior and tender, juicy, flavorful meat. It's served with equally compelling crispy potatoes and blistered green beans. I'm also having a hard time getting the Long Bone Short Rib Pastrami out of my head. The beef is brined for 9 days, rubbed with pastrami spices, smoked with applewood and then steamed, resulting in the most tender, delicious beef you've ever had. And if you love pastrami, it's like sheer heaven on a plate (I took part of mine home to enjoy with eggs the following day).  Added bonus: Aria is also among a small selection of Downtown restaurants which are open for dinner on Sundays and Mondays, making it easier to plan a visit.
Recommended: Caramelized brussels sprouts, broast-ish chicken, long bone short rib pastrami, root beer pots de creme with root beer bacon caramel
Week 3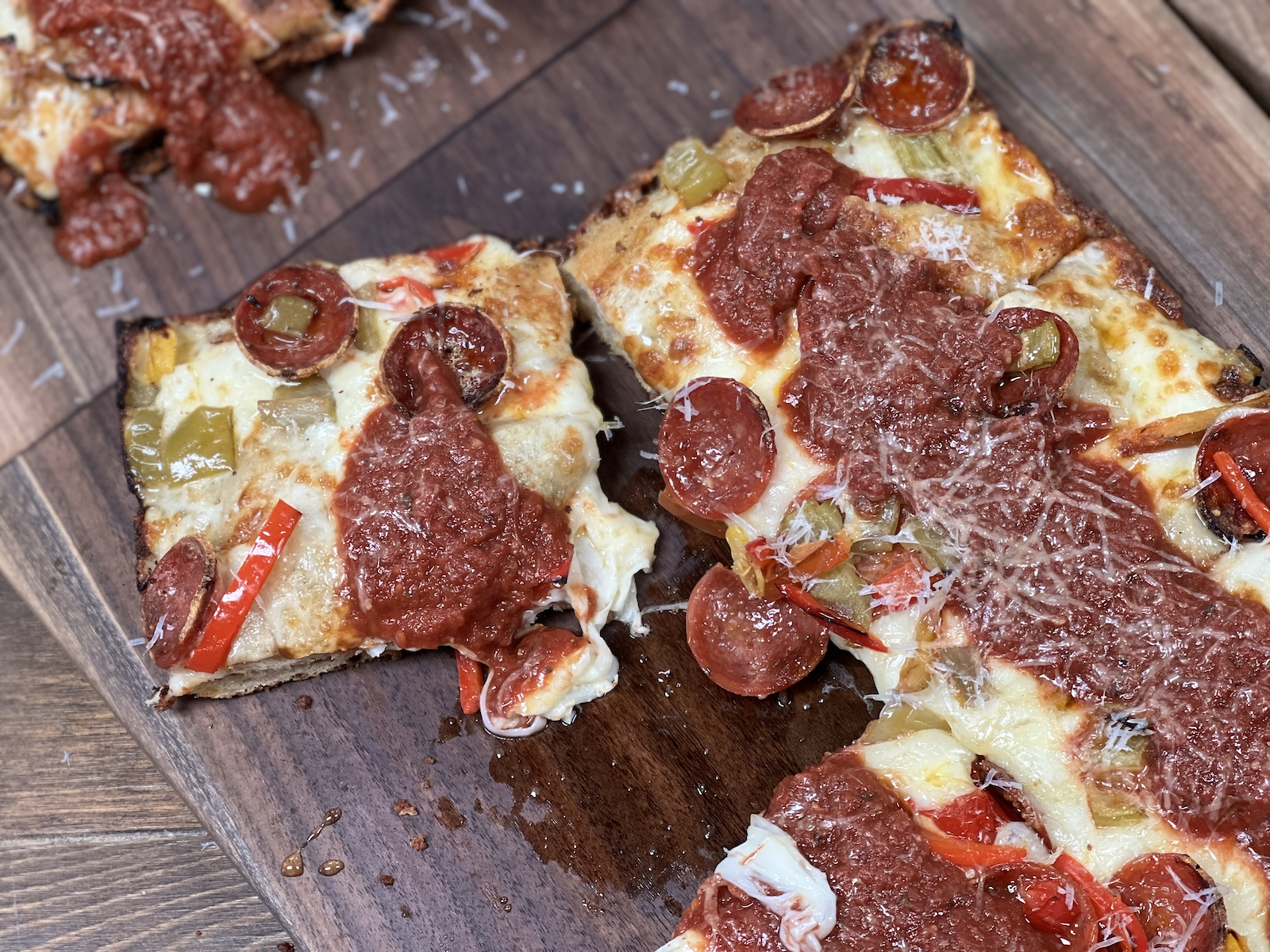 Flour Girl & Flame / Everyone's Table
8121 W National Ave, West Allis, (414) 662-7921
flourgirlandflame.com 
Wood-fired pizza
$$
[Read more]
If there's a restaurant that seems to get both bigger and better every time I turn around it's Flour Girl & Flame. What was once a carry-out only pizzeria now has seating in the form of Everyone's Table, a dining room and event space located right next door to the pizza shop at 8125 W. National Ave. The space is warm, welcoming and full of good vibes. That's much like Flour Girl's seasonal wood-fired pizza, which is made with heirloom flour, hand-stretched to order and topped with local ingredients from women growers, LGBTQ+ producers and farmers of color. I've never met a pizza of theirs I didn't like; but my favorite is the Pep in Yer Step (add their giardiniera). That's second only to their fantastically indulgent Detroit style pizza (currently available on Wednesdays only), which comes complete with a well-carbonized crust, plenty of cheese and racing stripes of flavorful tomato sauce painted on top. Note: During the winter months (Nov. through April), Flour Girl operates at their brick and mortar location; but during the summer (May through Oct.), they are off and running to new places each week with their mobile pizza trailer (watch their social for locations).
Recommended: Pep in Yer Step (add housemade giardiniera); Detroit style pizza; ice cream (local flavors available when you dine in)
Week 4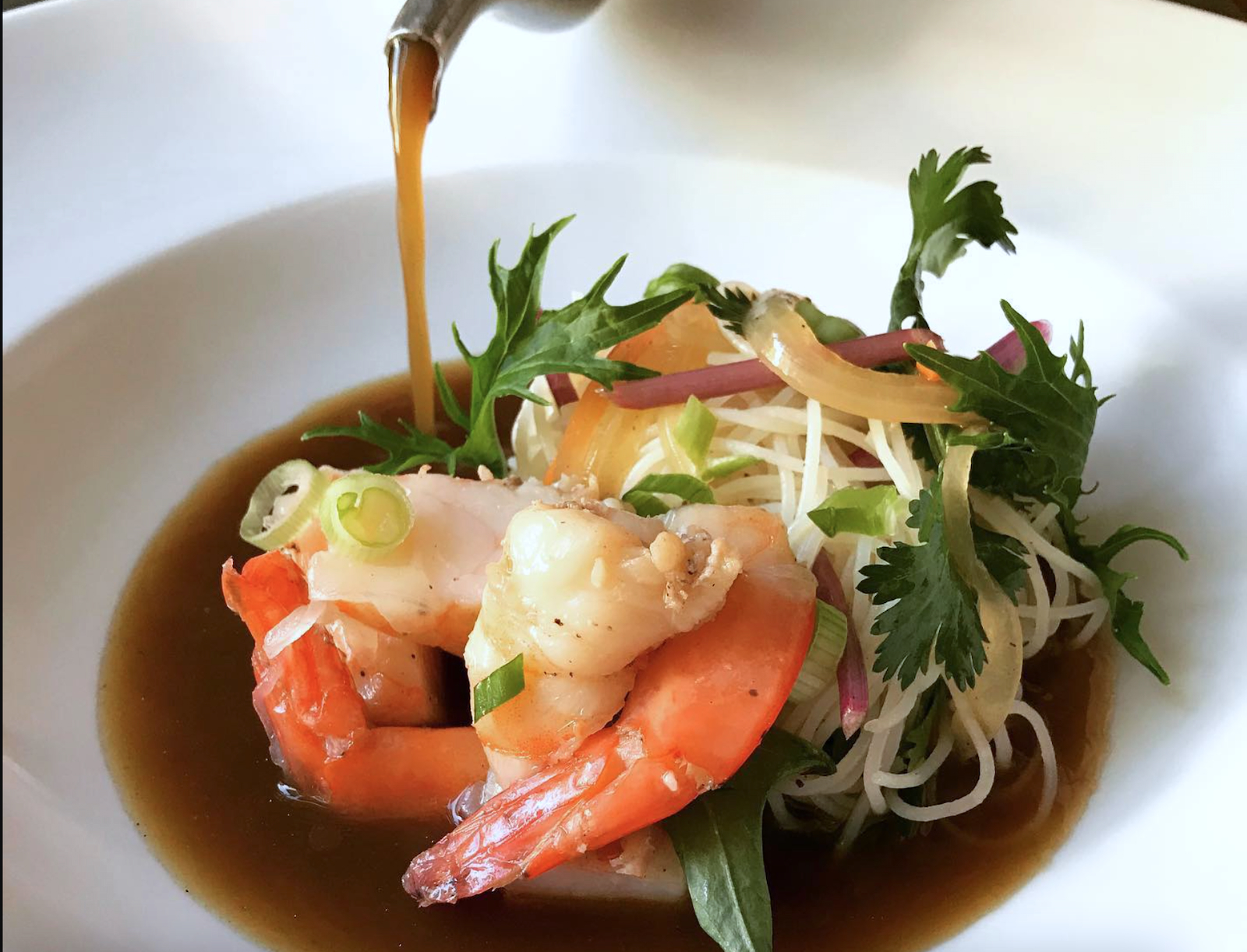 Sanford
1547 N. Jackson St., (414) 276-9608
sanfordrestaurant.com
New American
$$$-$$$$
[Read more]
In an age where new and shiny is king, there are still standards that deserve attention. Among them is Sanford, a staple fine dining spot that (quite literally) helped to put Milwaukee on the national dining map. Years later, its menu of globally inspired seasonal New American fare is still relevant and (more importantly) delicious. Currently, Sanford offers a choice of a four course menu or seven course surprise tasting menu. Menus change daily, but you can peek at the sample menu on their website to get a gist of what you might find. Ultimately, it's a selection of nicely balanced dishes which reflect both refinement in technique and a great deal of playfulness in their flavor combinations. Wanna impress your date for Valentine's Day? Now is a very good time to make a reservation. Pro tip: Guests tend to dress up at Sanford, insinuating there's a dress code; but like most modern spots, there isn't. Go as you feel comfortable; they won't turn you away.
Recommended: The surprise tasting menu; it's unparalleled
Week 5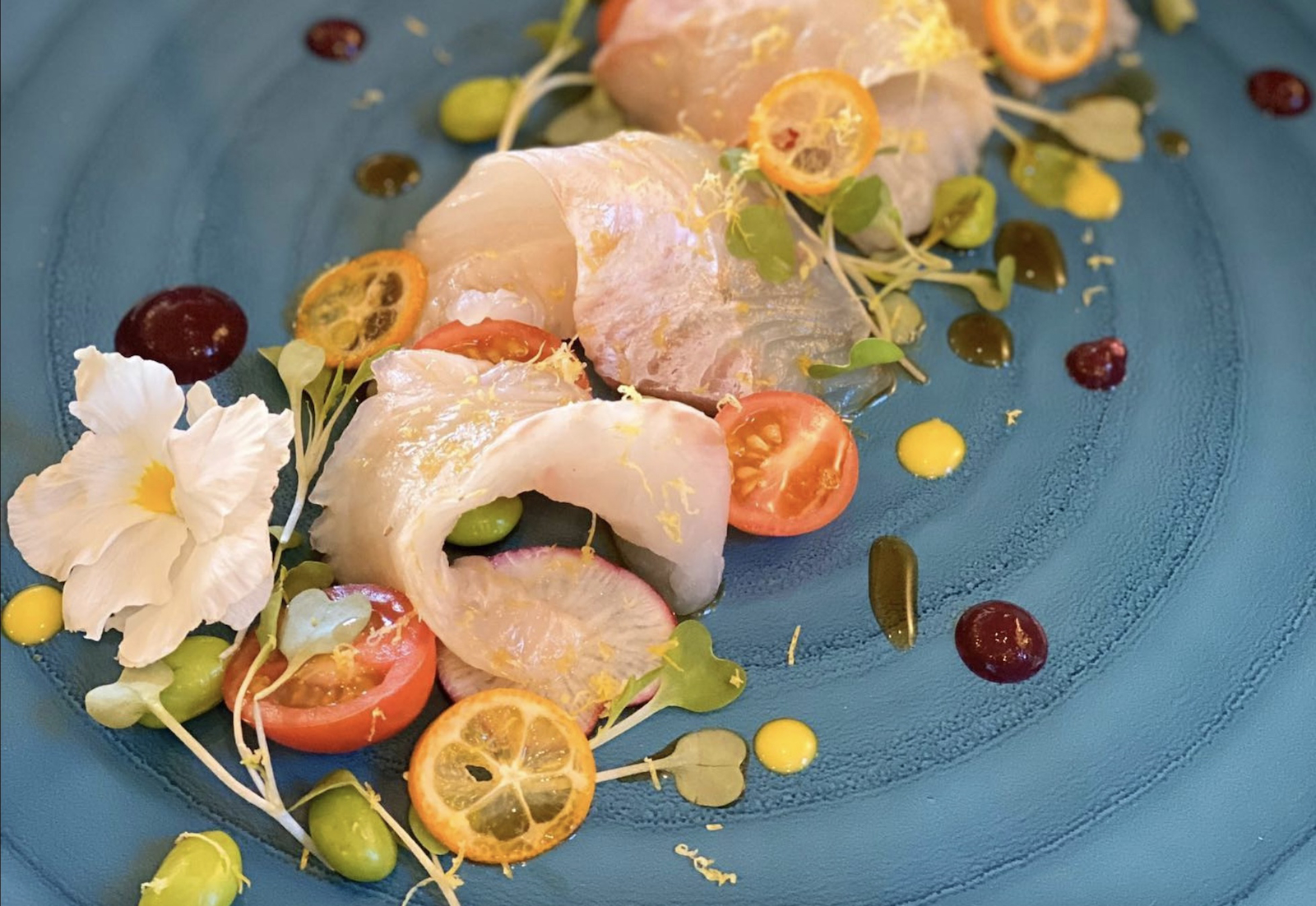 Hungry Sumo Sushi Bar & Asian Bistro
2663 S. Kinnickinnic Ave., (414) 595-9656
hungrysumosushibar.com
Thai and Japanese fare
$$
[Read more]
For many years, Bay View was a sushi desert. But that's no longer true thanks to Hungry Sumo, which brought a wealth of delicious Thai dishes, plus a great sushi program to the table. Guests can choose from more classic maki, nigiri or sashimi (yes, it's fresh!) or dive into modern takes like the La Fiesta maki featuring yellowtail, cucumber, cilantro, jalapeno, lime and chili oil topped with tuna, mango, avocado and black tobiko. Not a sushi fan? There's plenty more to love from beautifully scented Thai curries (try the panang) and noodle dishes to well-executed ramen.
Recommended: Pork buns, ramen, sashimi and nigiri
Week 6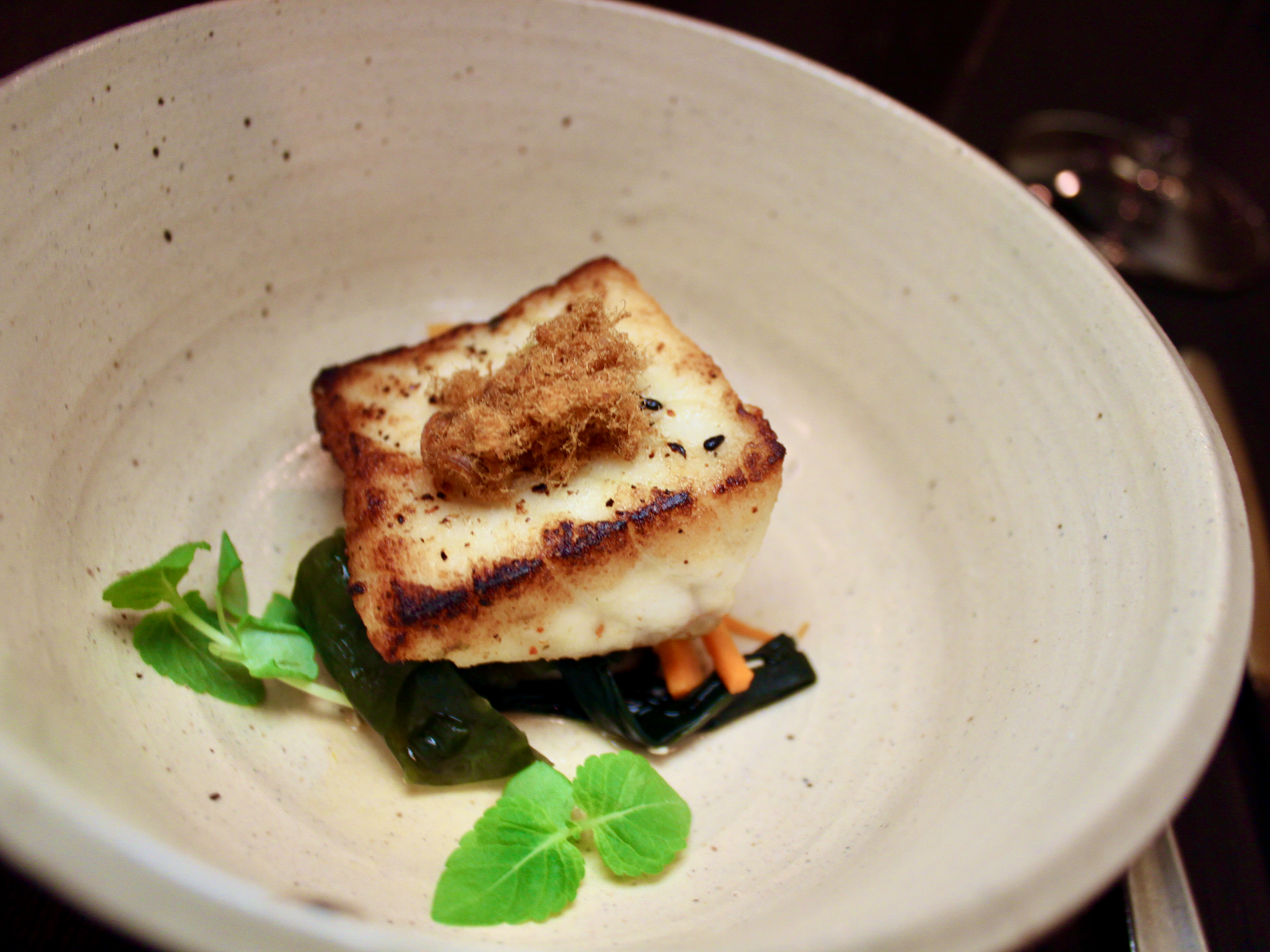 EsterEv
360 E. Erie St., (414) 488-8036
esterev.com
New American
$$$$
[Read more]
A good number of you have been to Dandan; but how many of you have made a reservation for the beautifully prepared, imaginative fare at EsterEv? The tiny little restaurant-within-a-restaurant is hidden right inside of DanDan where Chefs Daniel Jacobs and Dan Van Rite pull out the stops with creative fine dining dishes. Despite the caliber of the dishes served, the beauty of EsterEv is that it remains a comfortable spot with little to no pretense. That's something reflected in not only the atmosphere and mood, but also the pricing. A meal at EsterEv feels grand, but it's also one of the best finer dining deals in the city, priced at right around $100 per person (more for beverage pairings). And no, you won't go home feeling hungry. Multi-course dinners are offered at EsterEv on Fridays and Saturdays.
Week 7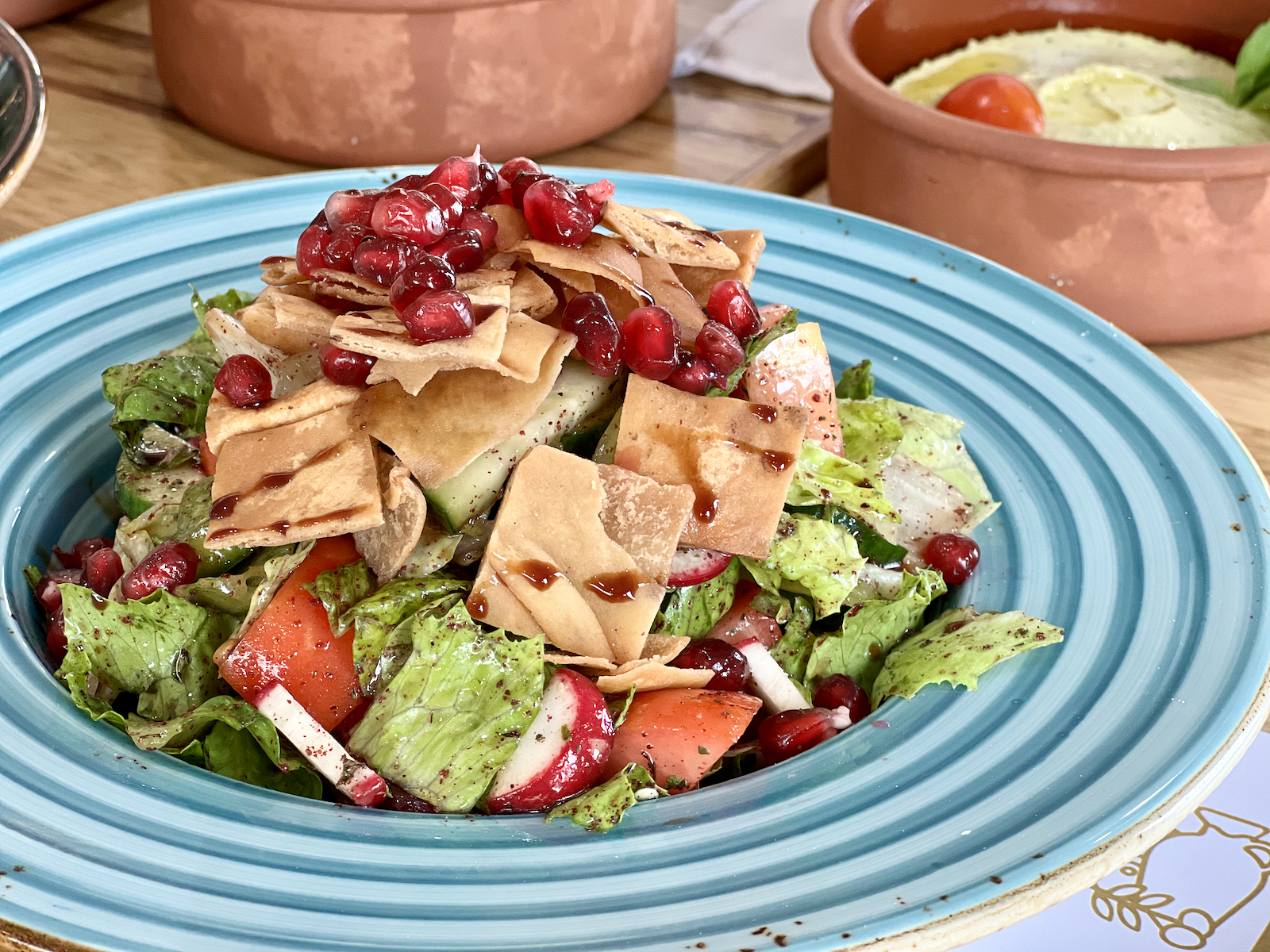 Lebnani House
5051 S. 27th St., (414) 488-8033
lebnanihouseinc.com 
Levantine (Jordanian, Lebanese, Palestinian, Syrian)
$$-$$$
[Read more]
Lebnani House is a beautiful restaurant, with a plush, bright dining room and comfortable seating. But it's the feast of flavors that you'll find on the menu that makes it among the most compelling openings of 2022. Plates remain true to the traditions of Levantine cuisine while highlighting the evolution of the cuisines in a fresh, modern way. Yes, you can find classics like hummus (get the trio), shawarma and kafta (it's excellent). But you'll definitely want to explore dishes you're unlikely to find elsewhere. For instance, you can feast on fatteh (layers of toasted pita bread  tossed with tahini, tangy yogurt and grilled prawns) or indulge in eggplant and beef sajiyyeh prepared with olive oil and kashkaval cheese. The grilled meats and kebabs are also worth exploring. My earnest advice: dine with multiple friends and get a variety of dishes to share. You'll quickly find favorites you want to eat again and again.
Recommended: hummus, eggplant and beef sajiyyeh, telar kebab
Week 8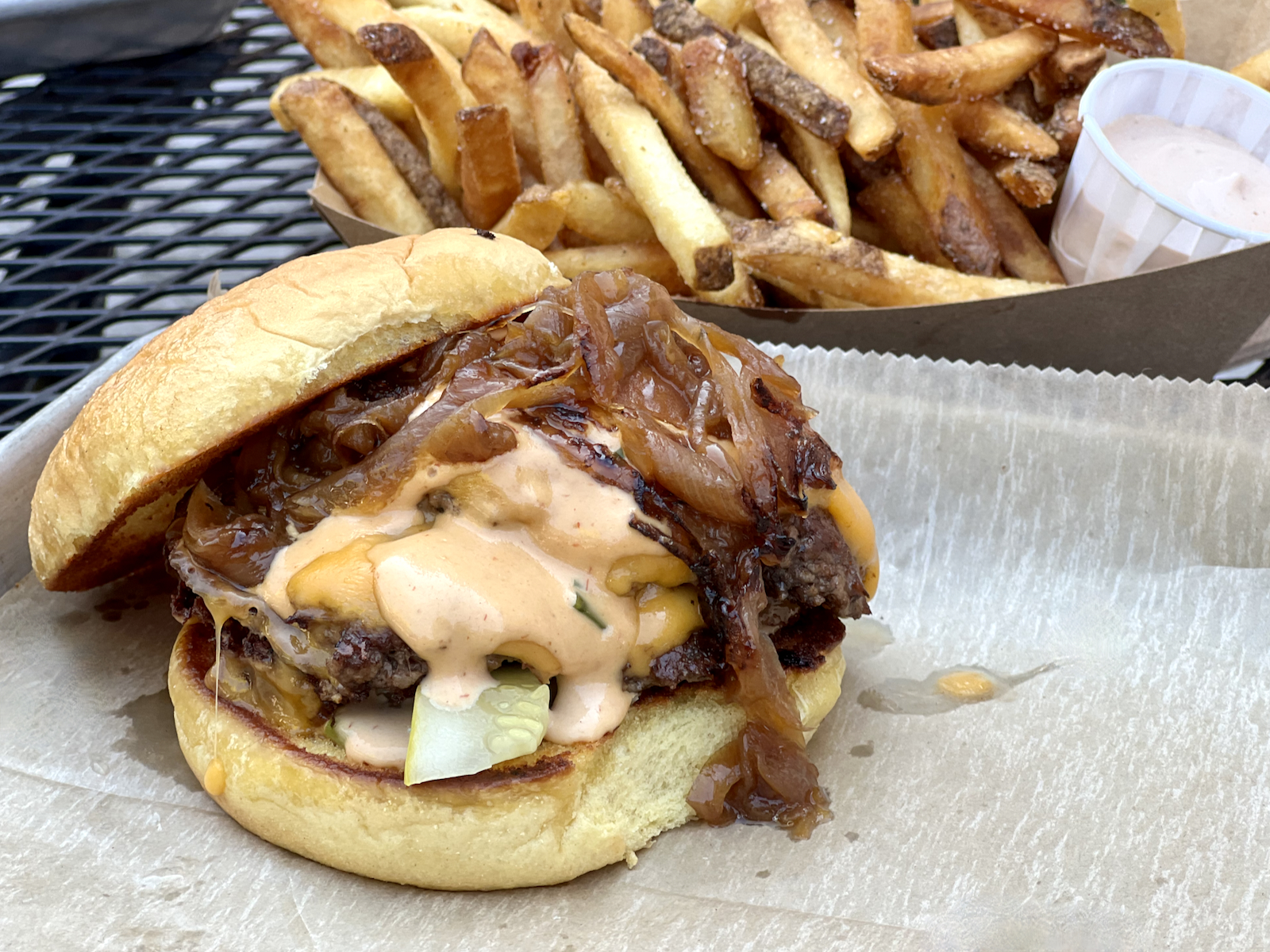 HotWax by Meat & Co.
Crossroads Collective
2238 N. Farwell Ave., (262) 357-1308
facebook.com/HotWaxMKE
Sandwiches
$$
[Read more]
Sandwiches are the name of the game at this spot, hidden away in the back of the Crossroads Collective food hall. But these are must-try sandwiches worth seeking out. From fantastic (and spot-on) Nashville chicken sandwiches to a must-try smash burger and thoughtful sides,  it's well-executed casual fare that's meant to both fill your belly and feed your soul.
Recommended: Nashville hot chicken, HotWax burger; smokey potato salad
Week 9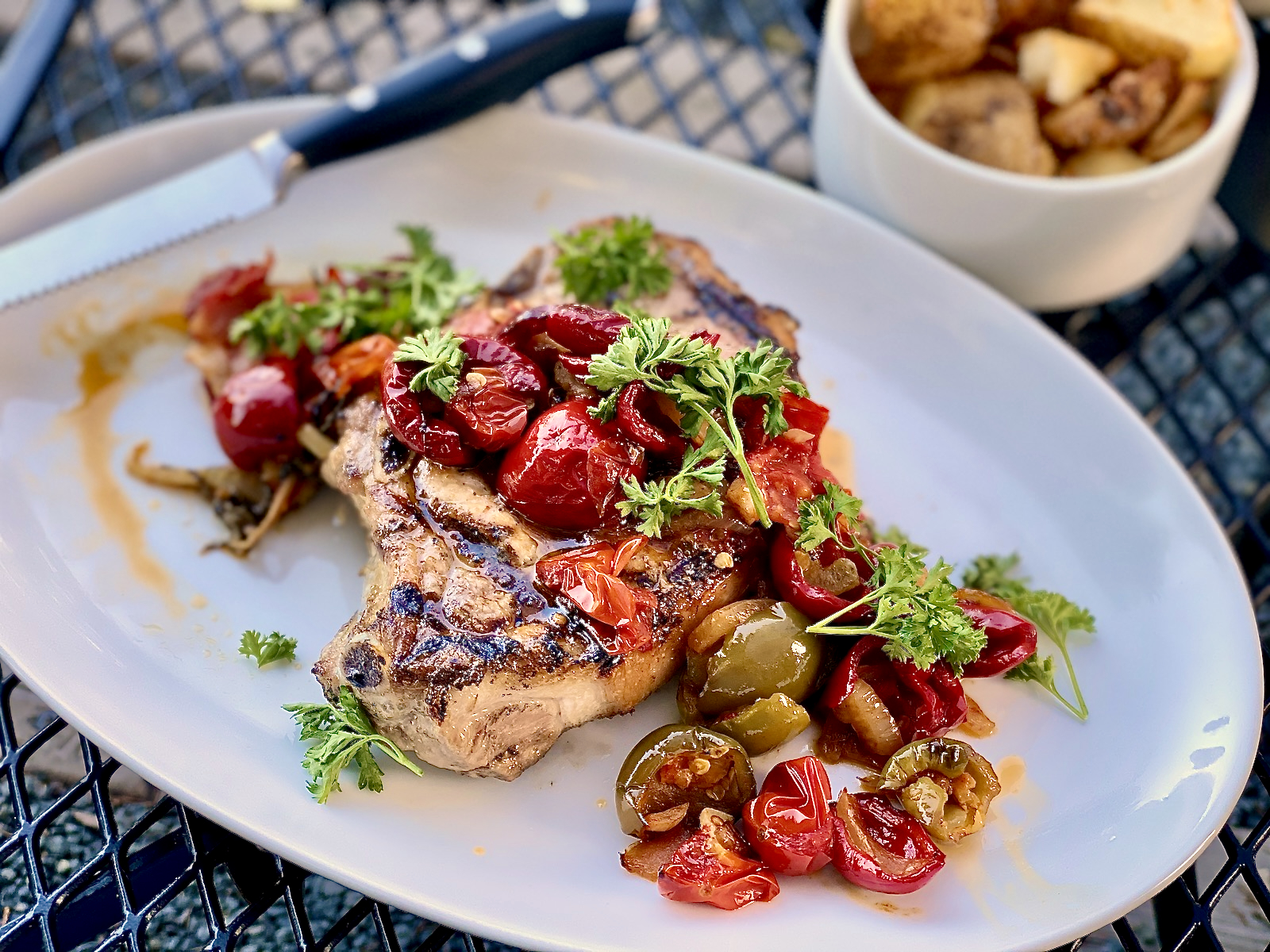 Sorella
2535 S. Kinnickinnic Ave., (414) 301-6255
sorellamke.com
Italian
$$
[Read more]
Despite its more casual, neighborhood restaurant feel, Sorella doesn't scrimp on the details, offering a varied menu of shareable seasonal dishes inspired by Southern Italy and shaped with a bit of East Coast inflection. You'll find a mix of shareable items (including big bowls of wood-roasted veggies), pastas and wood-fired pizza along with compelling, moderately priced entrees that are unlike any other restaurant in the city. A great example is the Duroc pork ribeye with cherry pepper sauce. It's beautiful on the plate and just as pleasing to the palate. The menu is built for sociable sharing, so don't be afraid to order multiple dishes to split among a group of friends.
Recommended: roasted broccoli; pork chop with cherry pepper sauce; cavatelli with Monday sauce
Week 10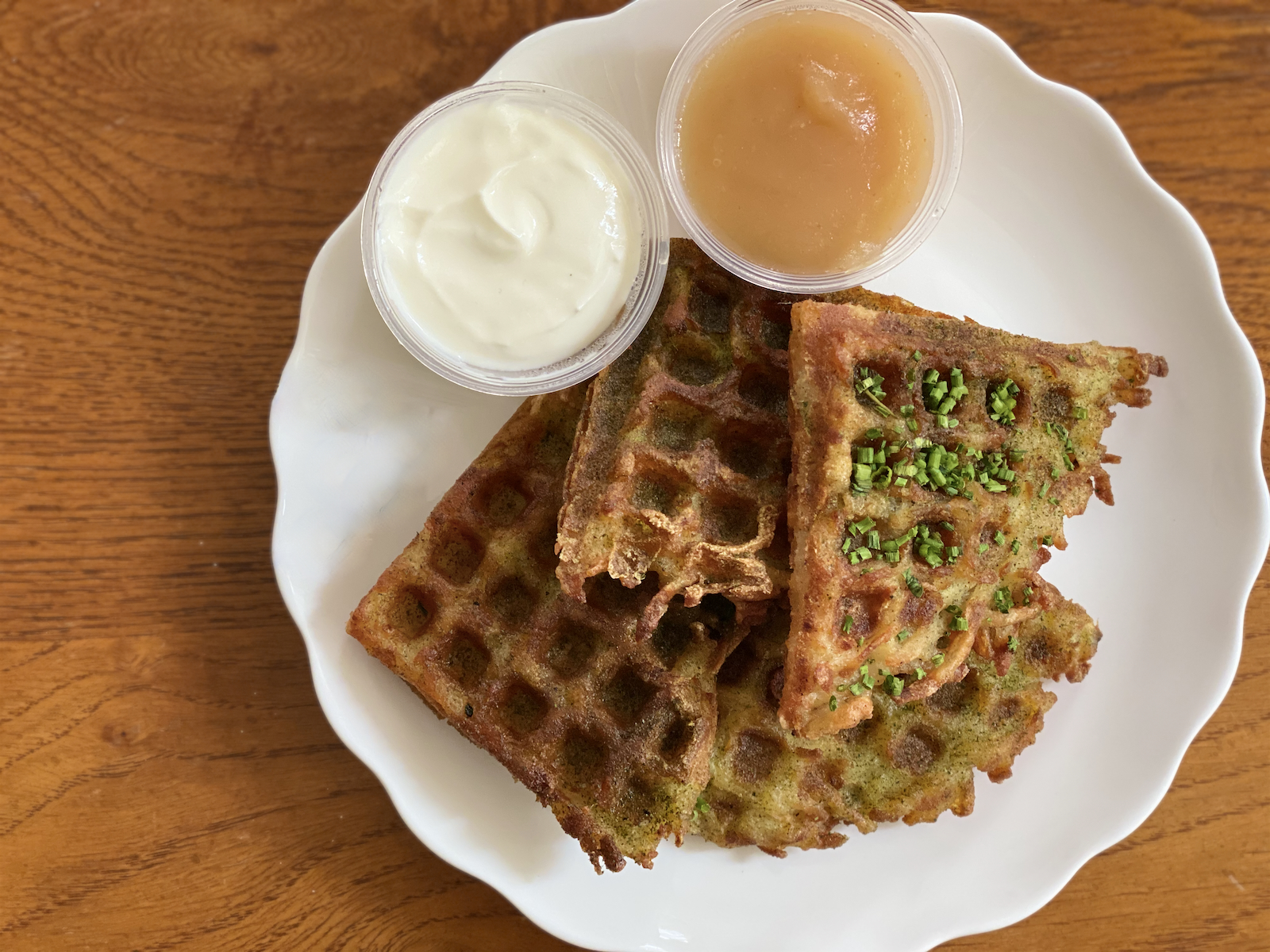 Allie Boys Bagelry & Luncheonette
135 East National Ave., (414) 988-0388
allieboysmke.com
Deli
$
[Read more]
Don't let the casual nature of this little shop fool you. There's mastery to be found in their simple East Coast inspired deli offerings, including New York style bagels (made fresh daily), next level schmears and inventive nibbles. Items like soup, which change with the seasons, are absolute comfort on a chilly day; grab a bowl and a half-portion of tartine and it might be among the best lunches you enjoy all week. Also, don't neglect checking out the bagel of the day; if you're like me, you usually end up taking home a bagful.
Recommended: Bagel tartines; soups; latke waffle; creative specials
Week 11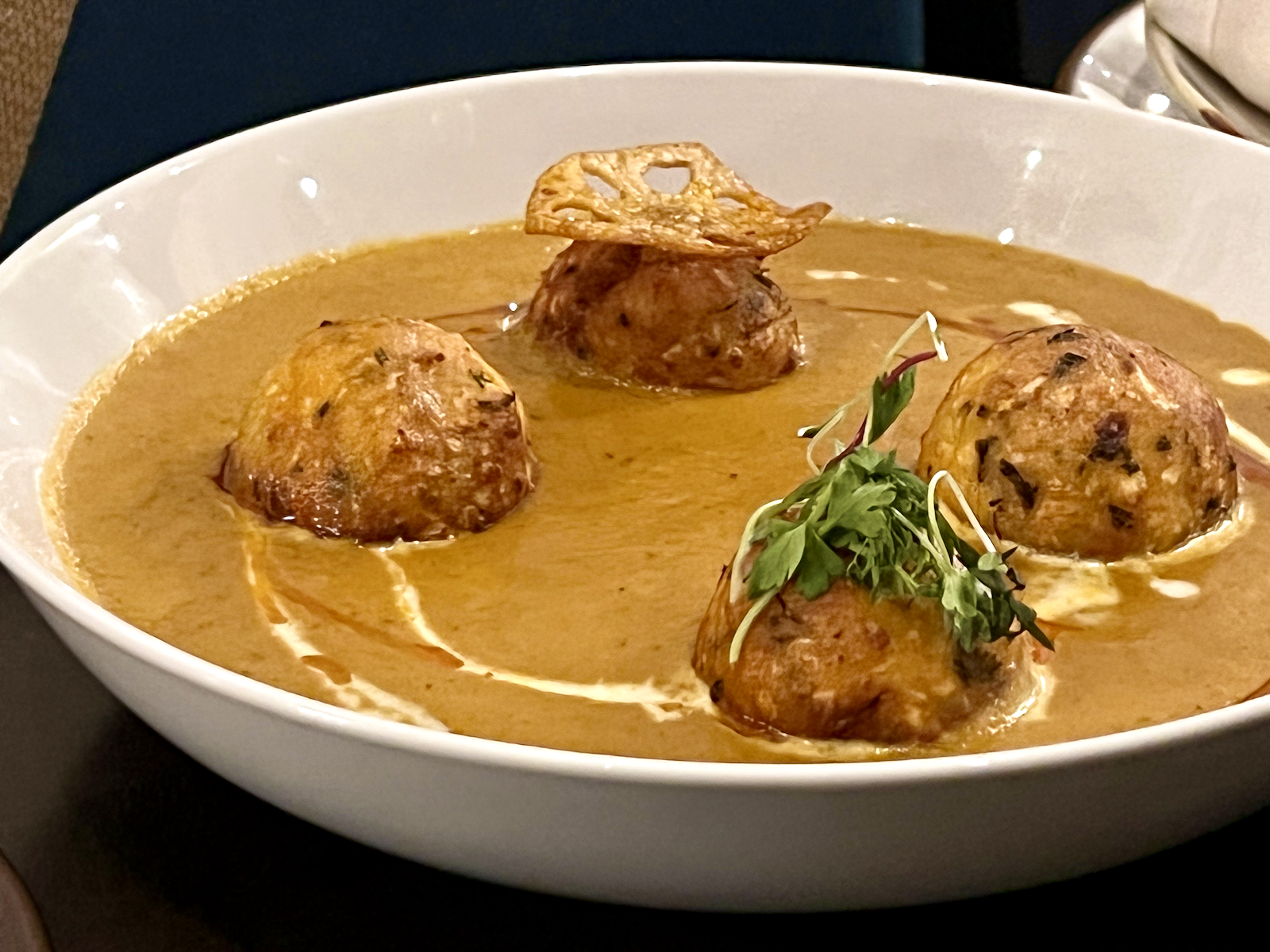 Saffron Modern Indian Dining
223 N. Water St., (414) 539-4980
saffronmke.com
Modern Indian fare
$$-$$$
[Read more]
If there's a restaurant that stole my heart in 2022, it's Saffron. The restaurant itself is gorgeous, the service is fantastic and the food is like nothing else in the city. It's fresh. It's modern. But it still pays full homage to the traditional flavors and techniques that make Indian fare so incredible. You'll find addictive spinach chaat featuring ultra light crisp fried spinach with sweet mango chutney, chili lime dust and yogurt; and incredible fusion dishes like tandoori chicken filled bao and shrimp tawa tacos. But you'll also find beautifully prepared dishes from the tandoor, including chicken, lamb, shrimp and paneer; and gems like khubani malai kofte featuring apricot stuffed dumplings served in onion sauce laced with smoked cardamom. Be sure to try one of their remarkably cocktails, many of which are infused with Indian botanicals.
Recommended: Fig na'an, spinach chaat, black lentils, khubani malai kofte
Week 12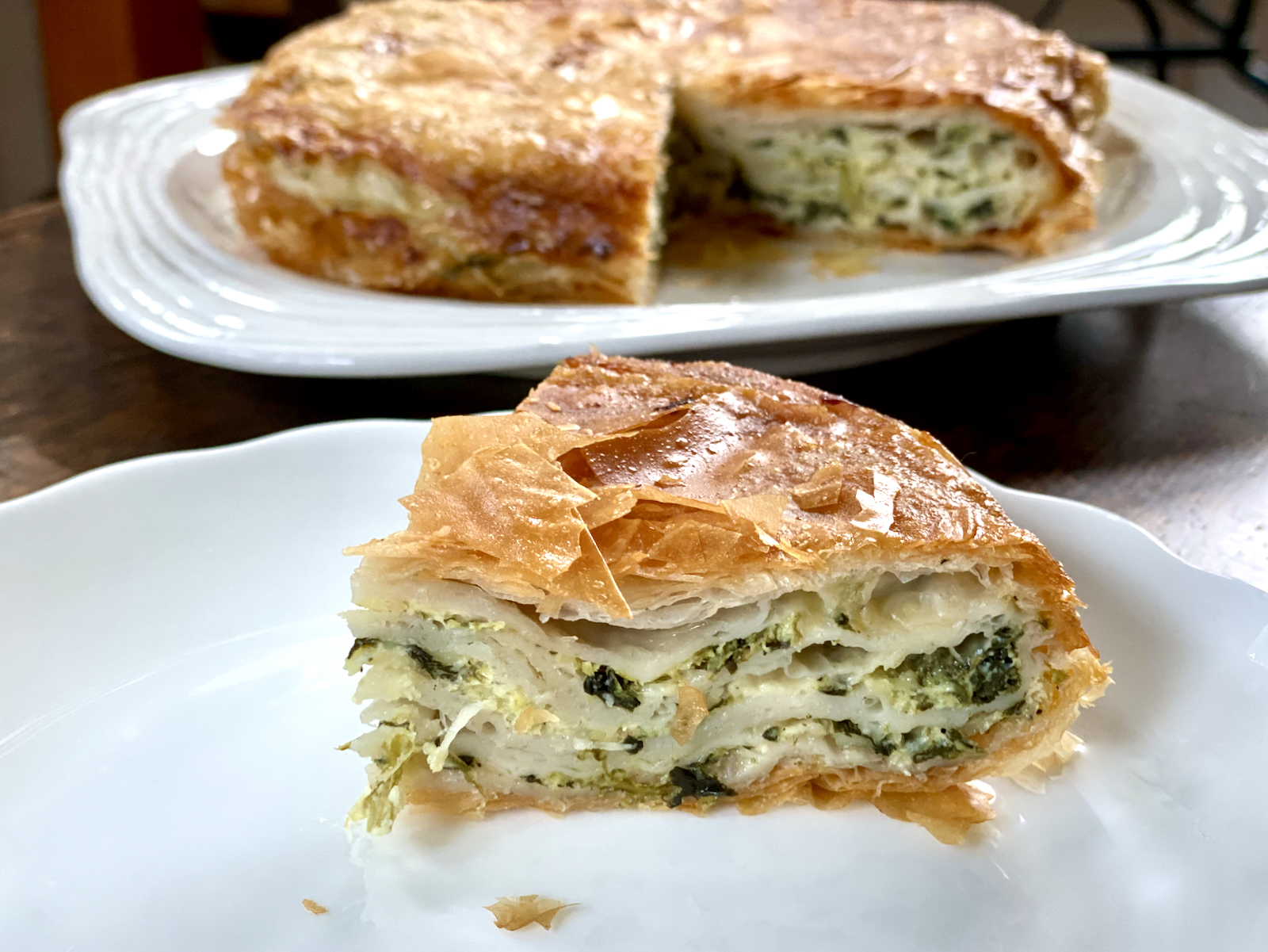 Three Brothers
2414 S. St Clair St., (414) 481-7530
threebrothersmke.com
Serbian
$$
[Read more]
There are few spots more qualified to give you a taste of Old World Europe, more specifically Serbia, than Three Brothers. And a trip to dine there is both a cultural pursuit and a pleasure. Delve into classic Serbian dishes like flakey delicious burek (allow about an hour for preparation); goulash served with traditional Serbian dumplings; cevapcici (sausages); or roasted lamb. Save room for a house-made dessert. While you're there, be sure to take in the charm of the building, which was a former Schlitz tied house. 
Recommended: Burek; sarma; musaka; suckling pig (often on special for Easter)
Week 13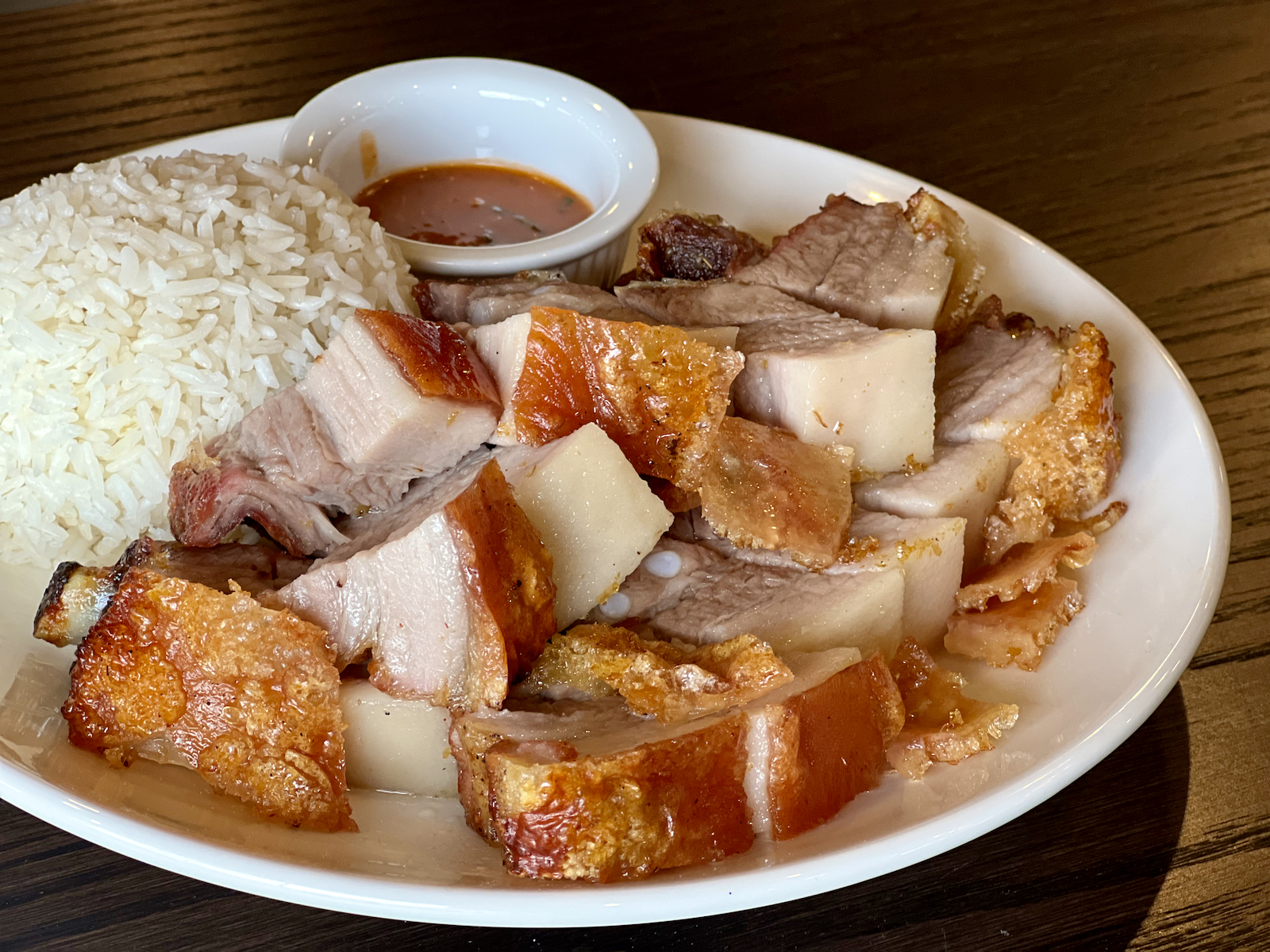 An Ox Cafe
7411 W. Hampton Ave., (414) 336-0064
anoxcafe.com
Thai, Lao, Hmong fare
$$
[Read more]
Whether it's a warming bowl of pho, a fresh plate of herb-filled larb or a plate of indulgent crisp-skinned pork, you'll find something to love at An Ox Cafe, which opened last February in the Columbus Park neighborhood. The restaurant itself is beautiful, bright and modern, making it the perfect spot to enjoy any number of comforting Southeast Asian dishes, from gingery housemade Lao sausage served with rice to delicious curries (from mild pandang to chile infused green and sweet, lemon-grassy red). Do not miss their ultra crispy edged marinated roasted pork, which is served with rice and delicious housemade hot sauce (I like to order mine with sticky rice).It's one of those remarkable dishes you won't be able to get out of your head.
Recommended: nam kow (crispy coconut rice salad); kow piek (Lao chicken soup); crispy pork
Week 14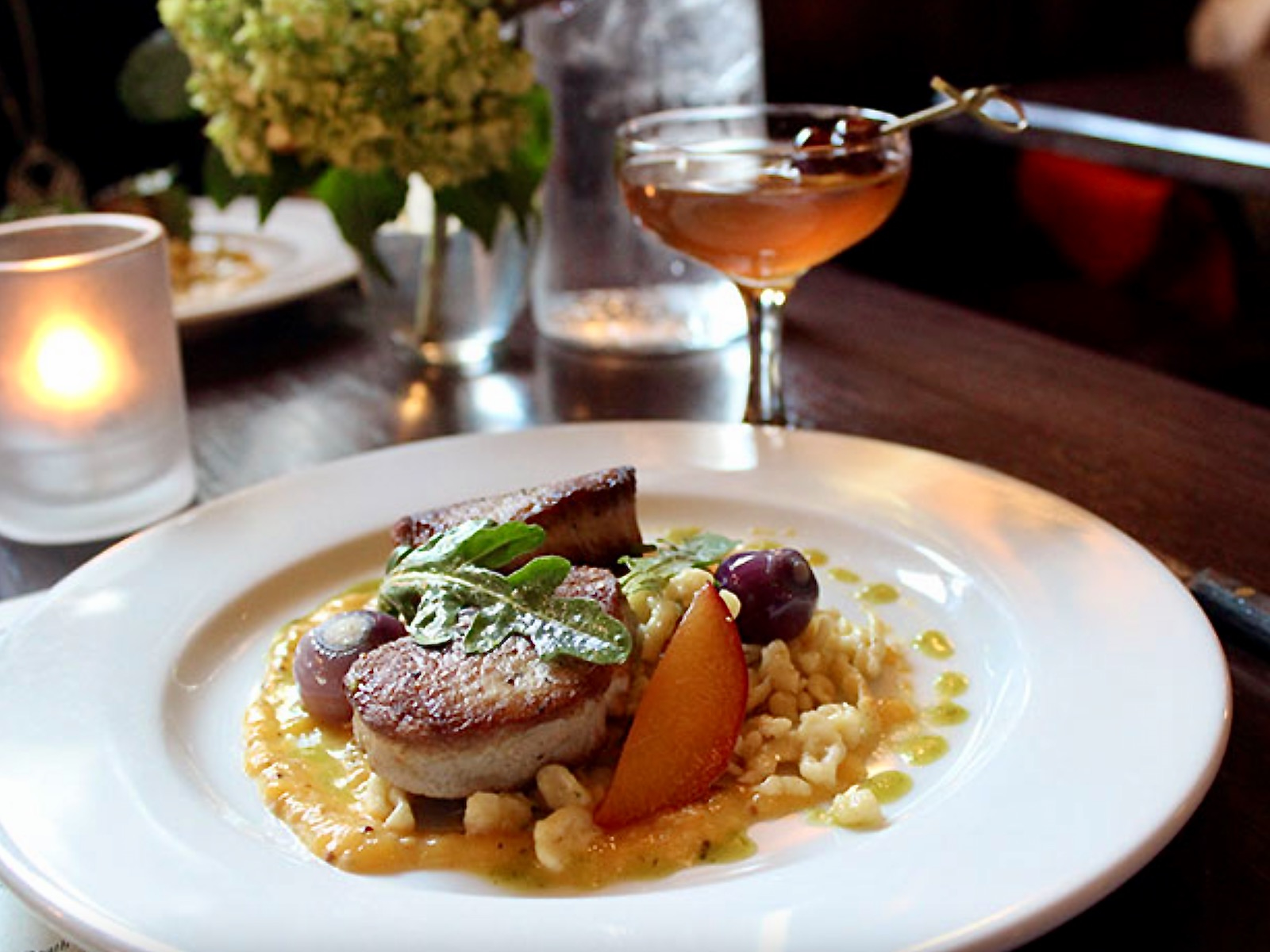 Le Reve Patisserie & Cafe
7610 Harwood Ave., (414) 778-3333
lerevecafe.com
French
$$-$$$
[Read more]
If there's a place in town that captures the feel of a casual Parisian bistro in Milwaukee, it's Le Reve, where French fare is treated with elegance and care. At lunch, you'll find the city's best croque-monsieur, along with expertly prepared mussels scented of Pernod and served alongside ultra crisp frites. Meanwhile, the dinner menu is a feast of choices, from amazing steak frites to seasonal fish dishes and well-executed classics like coq au vin. Le Reve is also among a few places where I'd consider dessert to be a must-have; their selection of intricate treats, including opera torte and chocolate caramel cake, are as beautiful as they are delicious. Also – don't discount their fantastic brunch service, which includes some of the most lovely eggs benedict around.
Recommended: Moules frites au Pernod; Parisian gnocchi; confit de canard crepes; opera cake
Week 15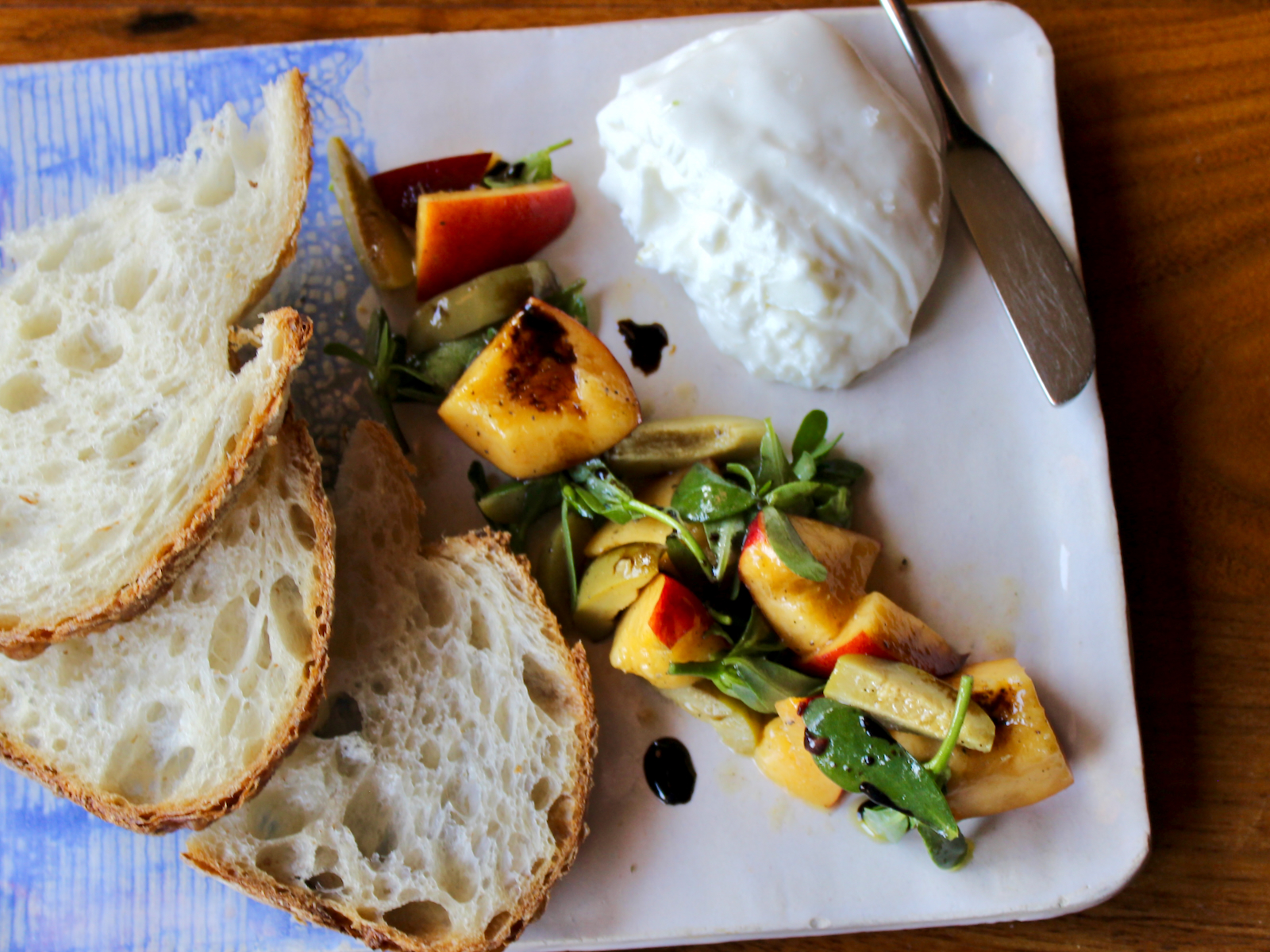 Goodkind
2457 S. Wentworth Ave., (414) 763-4706
goodkindbayview.com
New American 
$$$
[Read more]
Restaurants with a friendly, welcoming vibe tend to make the top of everyone's list. And such it is with Goodkind where the people are as delightful as the fare. The menu changes frequently, so there's always something new to enjoy (and you should definitely pay attention to their limited time specials, which are always top notch). Highlights on their regular menu  include the GK Caesar salad,  housemade pasta and crispy skinned rotisserie chicken that's as flavorful as it is tender. Also, if their delicious Basque cake is on the menu, be sure to save room for it; it's lovely. Bonus: Goodkind is one of the few spots open on Sunday and Monday evenings for dinner.
Recommended: Champagne battered oyster mushrooms; spicy crab pasta; lavender-rubbed lamb
Week 16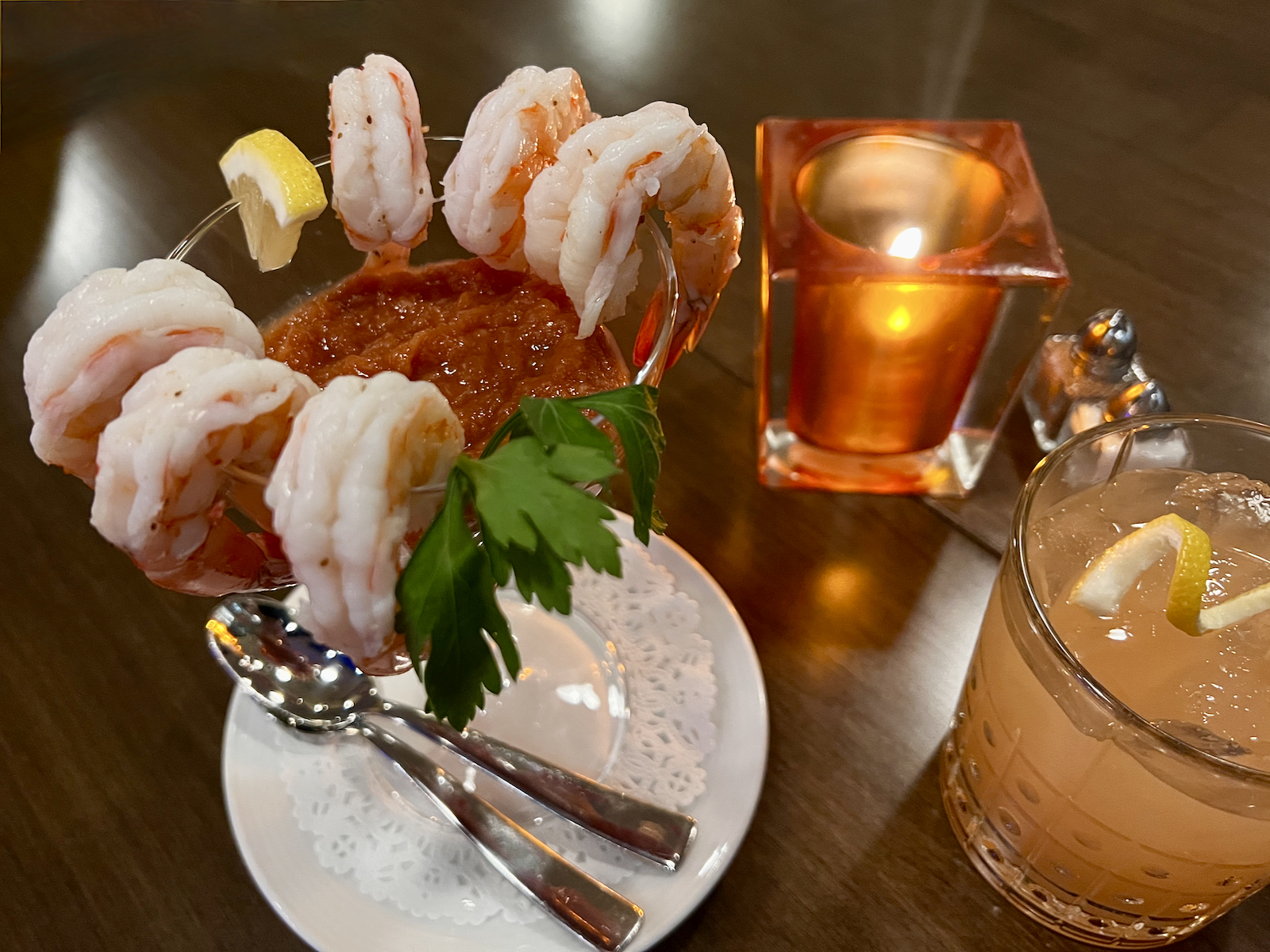 Buttermint Finer Dining & Cocktails
4195 N. Oakland Ave., (414) 488-2587
buttermintrestaurant.com
Modern continental 
$$$
[Read more]
There's nothing quite like Buttermint, the stylish new Shorewood hot spot that pays homage to both the mid century modern aesthetic and the culinary trends of the day (with a twist). But don't be fooled by the Sputnik-style lighting; this spot is a modern dining wonder with its spot-on service and well-executed menu of nostalgic-yet-updated dishes like delicious mustard panko crusted walleye served with a potato pancake covered in Pernod creamed spinach; and grilled pork chops served atop fennel hash with potato croquettes, candied bacon and a delicious calvados reduction. Buttermint also has one of the best happy hours in the area, plus affordable  midweek "TV dinner" specials, which come complete with dessert. Overall, Buttermint is a keen reminder that dining out is a pleasure. You dig?
Recommended: a little something from the raw bar; fish dishes; pork chop
Week 17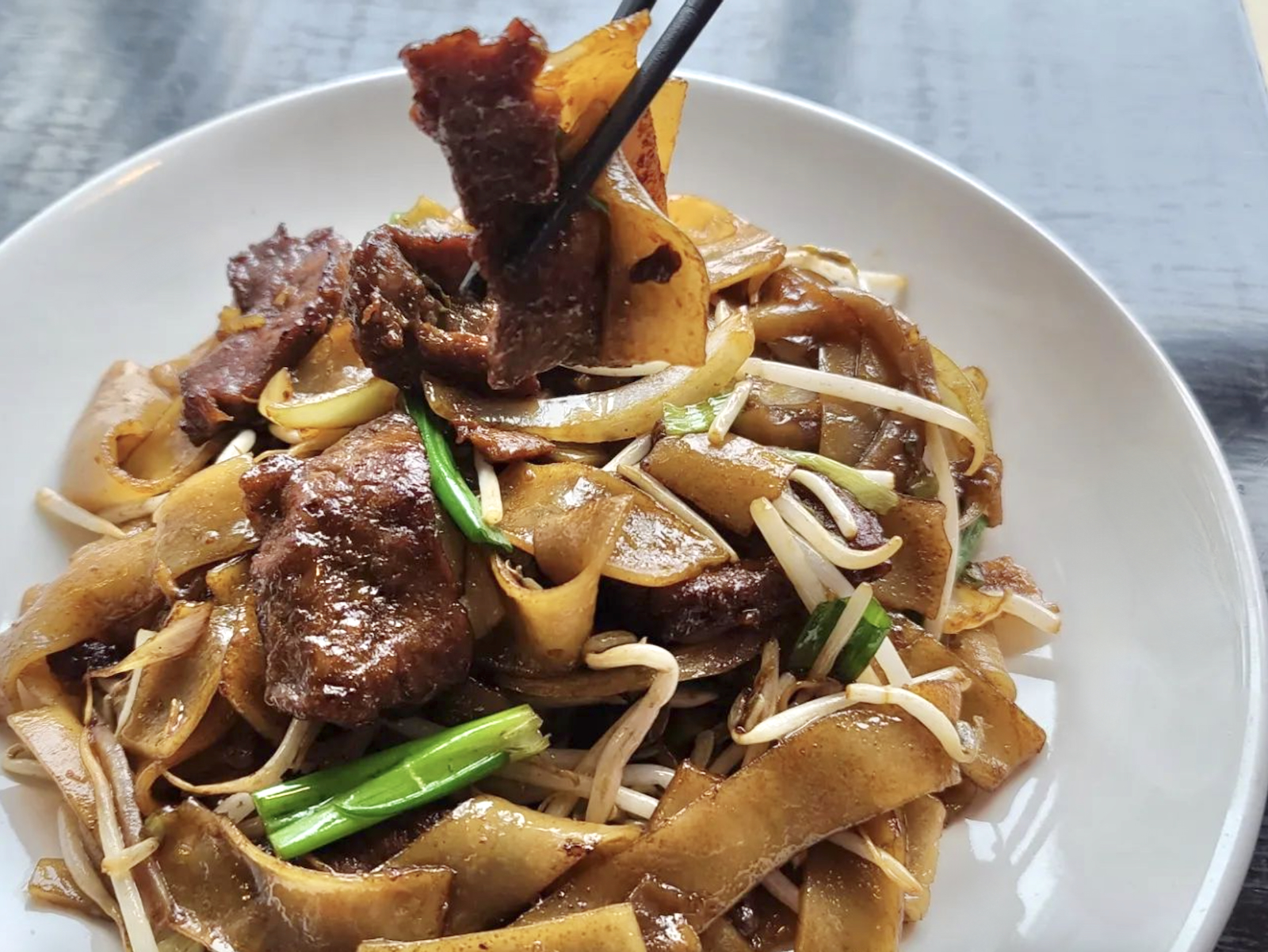 Momo Mee
110 E. Greenfield Ave., (414) 316-9003
momomeerestaurant.com
Pan-Asian
$$
[Read more]
There's something special about handcrafted noodles and beautifully made dumplings. And you'll find both at Momo Mee, a resident in the rapidly developing Harbor District. Their pan-Asian menu features a smattering of dishes from countries including Korea, India, Japan and China. Amid familiar items like fried rice, steamed buns and ramen, diners will also find more adventurous dishes like Korean Jjampong, Thai gang ped and xiao long bao (soup dumplings). They're all delicious.
Recommended: Dan dan noodles; xiao long bao; jjamppong; Japanese garlic eggplant
Week 18
3rd Street Market Hall
275 W. Wisconsin Ave., (414) 249-5062
3rdstmarkethall.com 
Various options
$-$$
[Read more]
The 3rd Street Market Hall project was years in the making; but even at its debut in January of 2022, the nascent eatery and social space demonstrated its worth to the Downtown scene with a wide variety of food options, a full bar, plus plenty of activities to boot (think video games, shuffleboard, bags, a selfie museum and Top Golf).Today, you can head to the hall for burgers and custard from Dairyland, Venezuelan fare from Anytime Arepa, Japanese sushi and ramen from Kawa, tacos and tortas from Kompali, plus soups, sandwiches, pizza, hot dogs and wings. There's even a wine shop where you can explore natural wines, grab a glass or bottle to enjoy with your meal or purchase a few bottles to take home. Years ago, you had to settle for a chain restaurant like Cheesecake Factory to ensure there would be plenty of options for everyone. But now, you can just head to the food hall. And this week, that's exactly what you should do.
Recommended: Pollo a la brasa (Peruvian rotisserie chicken) from Criollo (opening as soon as January); tori paiton ramen from Kawa; a scoop of sweet cream custard (or custard of the day) from Dairyland
Week 19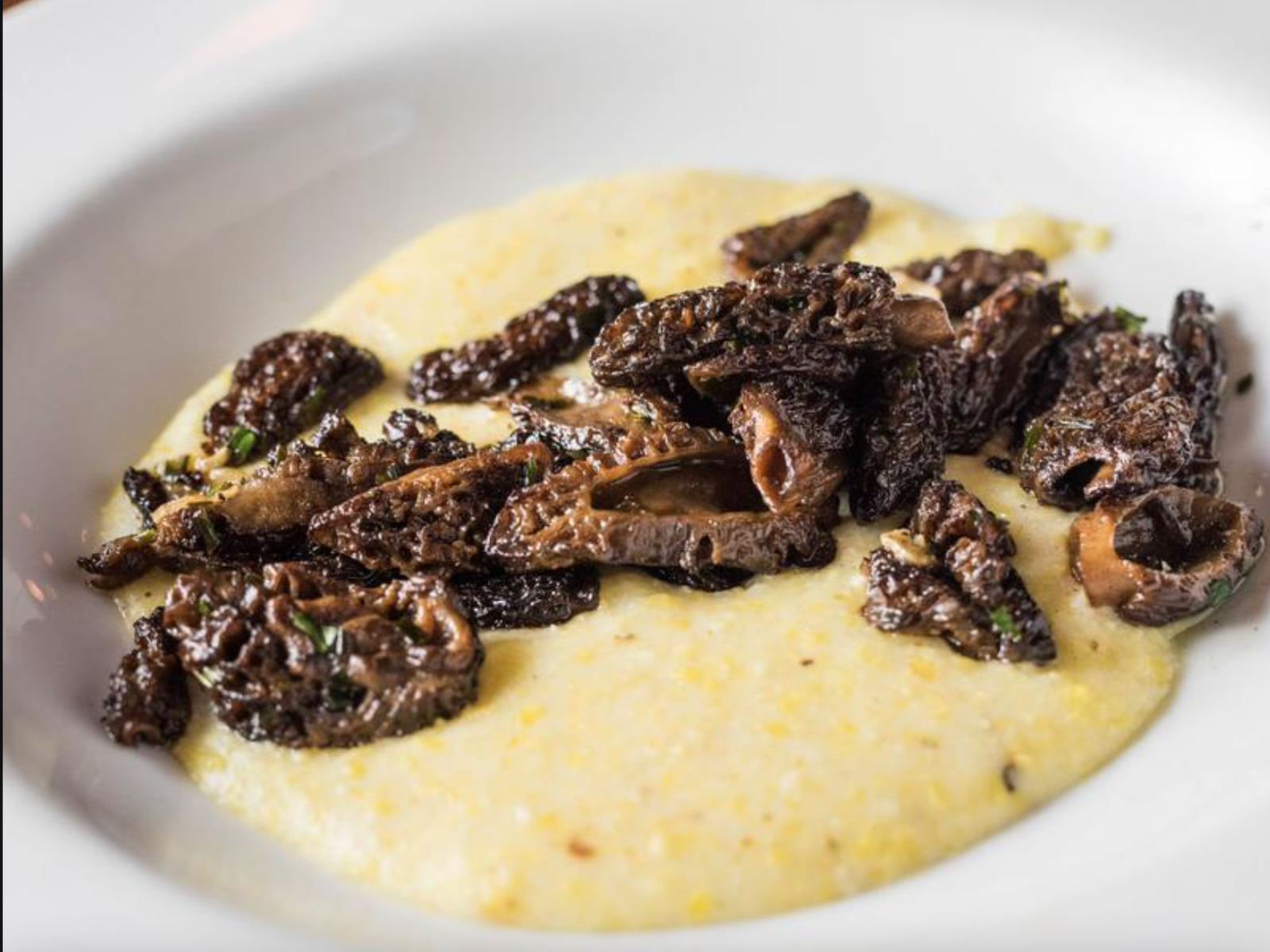 Morel
430 S. 2nd St., (414) 897-0747
morelmke.com
New American
$$-$$$
[Read more]
Spring is among the best times to visit Morel, especially if you're a fan of its namesake mushroom which they proudly serve in numerous dishes during the mushroom's short, unpredictable season. But well-crafted plates of fungi aren't the only reason to visit this Walker's Point staple, which consistently delivers on seasonal plates and beautifully crafted meals made with housemade ricotta cheese, pasta, sausages and some of the fluffiest biscuits around. Order with your cravings; I've yet to find dishes there that fall very far short of expectation.
Recommended: lamb carpaccio; seasonal pasta/gnocchi; short ribs; save room for theirgoat cheese cheesecake
Week 20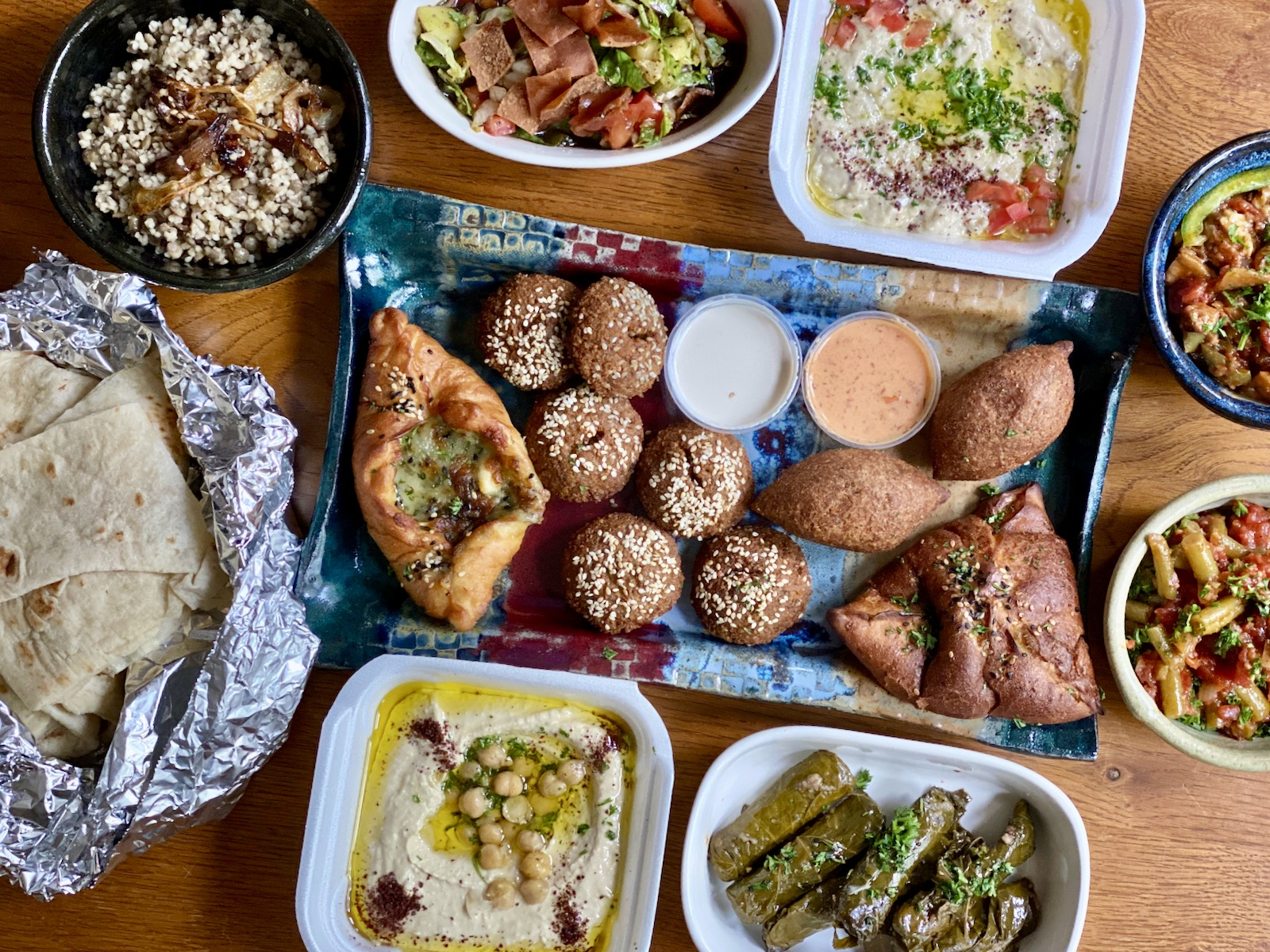 Damascus Gate
807 W. Historic Mitchell St., (414) 509-5975
damascusgatemilwaukee.com
Levantine; Syrian
$
[Read more]
There are few things more delightful than a trip Damascus Gate, where Syrian fare is both showcased and celebrated. Staples like kefta are packed with flavor and crisp falafel is well prepared, complete with a flavorful, fluffy interior. There's vibrant, lemony hummus and hand-rolled stuffed grape leaves which offer the memorable tang of pomegranate molasses. And don't miss the fatayer (handmade pies); the spinach is deliciously nuanced and the cheese pies are both tasty and beautiful, flecked with black sesame seeds. Foods are also presented as both individual dishes and platters, allowing you to sample your way through numerous dishes in a single trip.
Recommended: Fatayer; kefta; grape leaves; specials
Week 21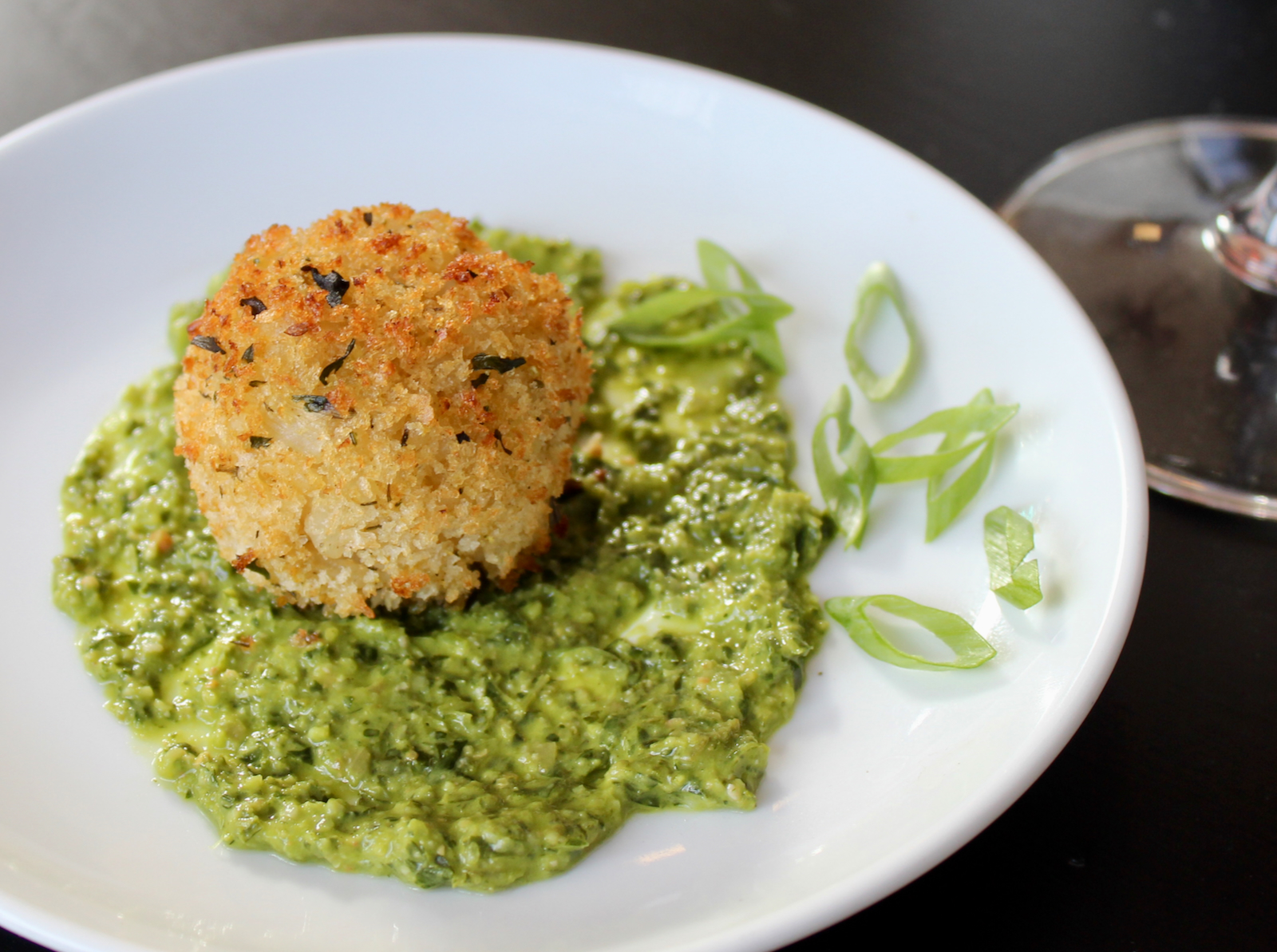 Strange Town
2101 N. Prospect Ave., (414) 885-0404
strangetownmke.com
Vegan
$$
[Read more]
Vegan or not, it's worth your while to spend some time with the menu at Strange Town where an eclectic collection of vinyl sets the stage for an evening of nibbling on dishes like wintery fig and olive tapenade; springtime celeriac tartines or beautifully spiced patta gobhi with cabbage and paratha bread. Offerings change frequently, but you can count on seasonal, fresh takes on globally inspired fare, plus a great list of natural wines and low ABV cocktails. Pro tip: If you love their wine selection, check out their bottle shop at 3rd Street Market Hall
Recommended: hummus; soups; specials!
Week 22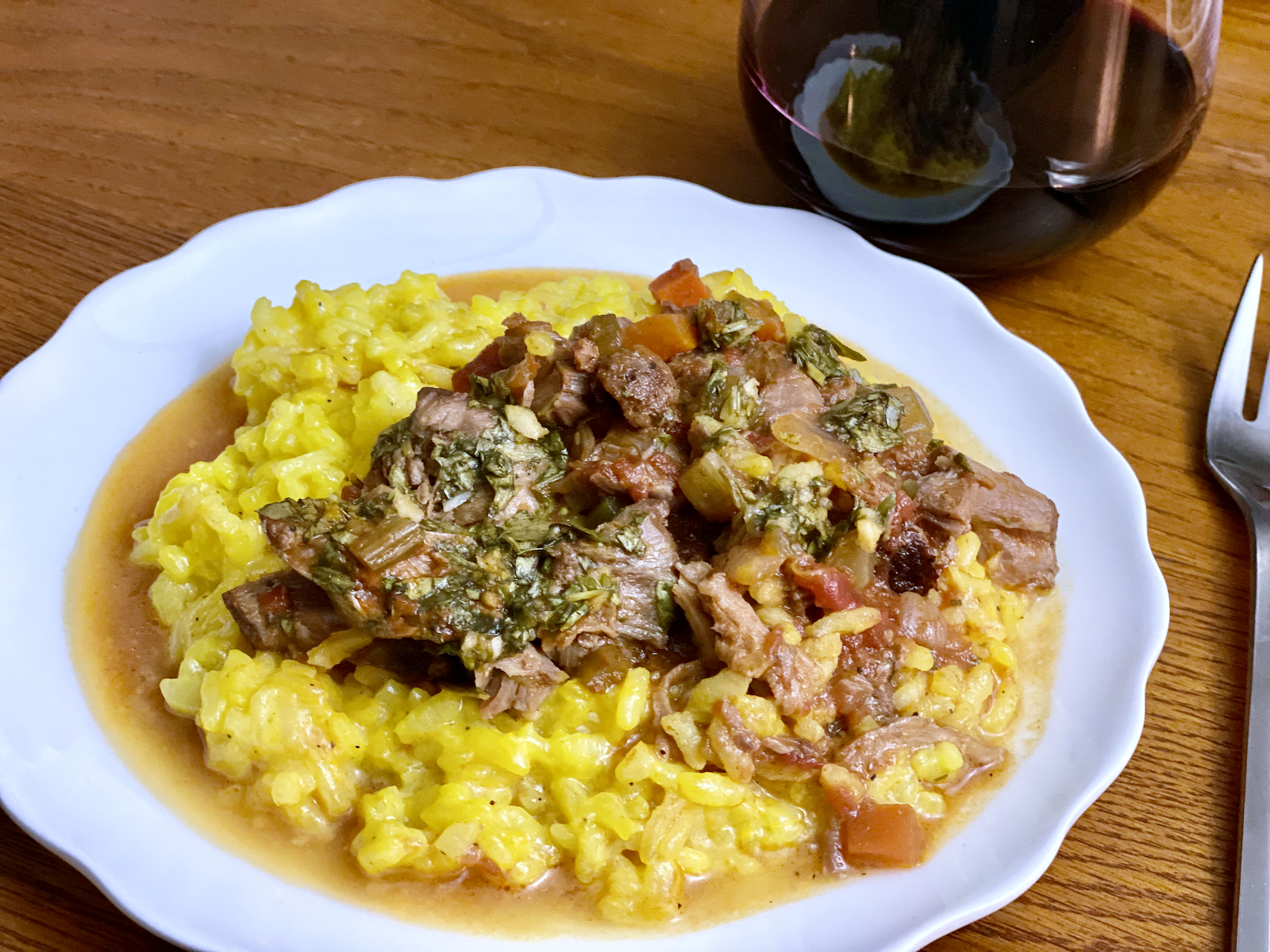 La Merenda
125 E. National Ave., (414) 389-0125
lamerenda125.com
Global, Small plates
$$-$$$
[Read more]
Inventive globally inspired shared plates are the hallmark at this classic Milwaukee restaurant where the menu showcases dishes from Italy and Mexico to Indonesia and Peru. It's the perfect place to visit with a group of friends who love to try a variety of items. Be sure to order at least one dish that falls outside your comfort zone. And if osso bucco is on the menu, don't hesitate to try it; it's excellent.
Recommended: Goat cheese curds; Columbian empanadas; risotto
Week 23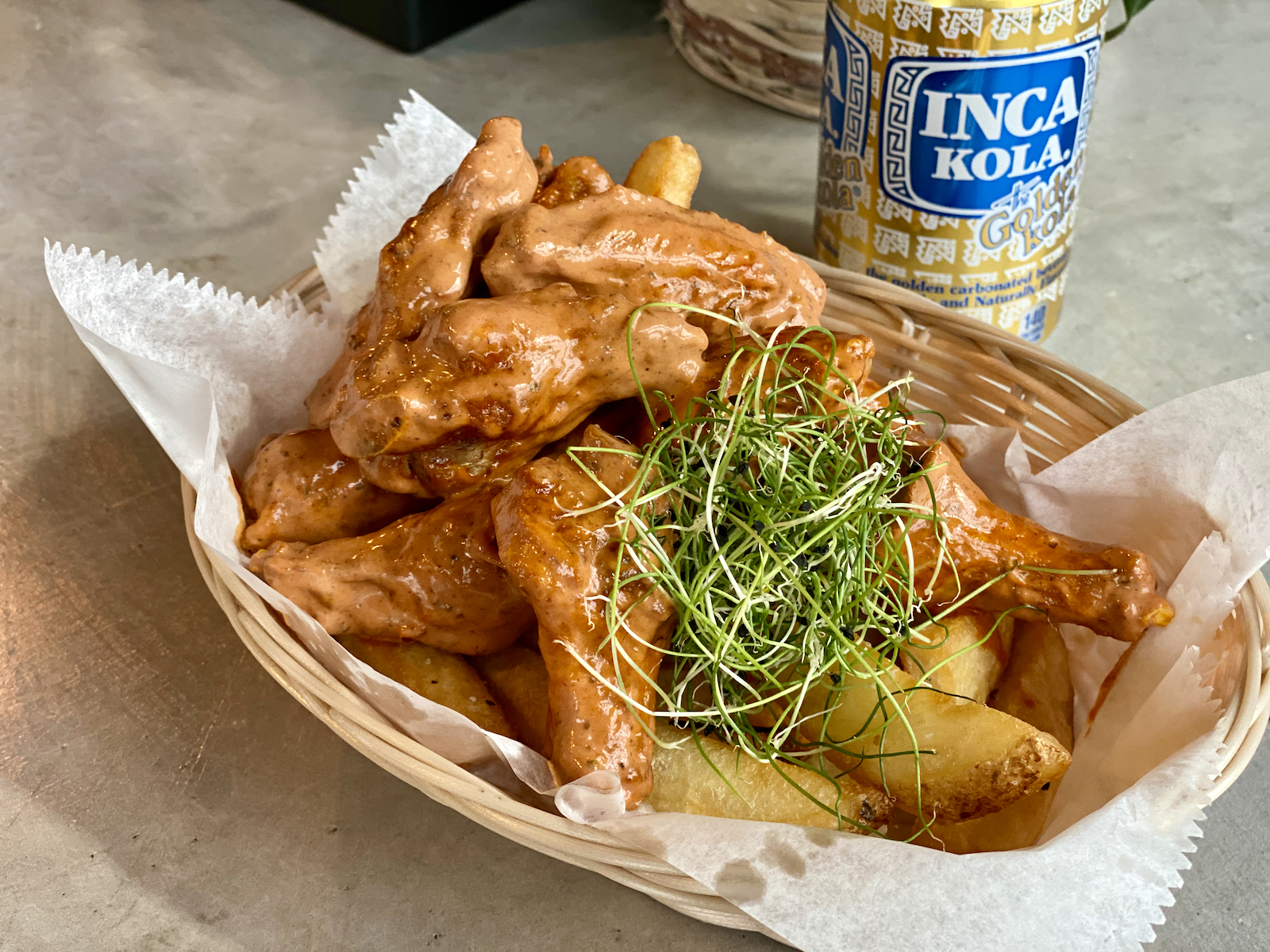 Triciclo Peru
3801 W. Vliet St., (414) 239-8388
tricicloperumke.com
Peruvian
$$
[Read more]
Triciclo Peru might be best known for their delicious Peruvian empanadas, which they introduced by food cart and are now offering at Crossroads Collective; but there are so many more Peruvian dishes to try at their bright-yet-cozy Vliet Street restaurant. The menu changes frequently, but you'll find options like delicious ceviche de pulpo (octopus ceviche with sweet potatoes); arroz con mariscos (Peruvian paella); and arroz chaufa, a Chinese influenced Peruvian stir-fry. Every single one offers an escape from the usual: a culinary vacation, if you will. Be sure to try one of their pisco cocktails and don't miss the alfajores (dulce de leche shortbread cookies) for dessert. I'll often order them to take home with me.
Recommended: Peruvian wings; empanadas; specials (the ají de gallina is a favorite of mine)
Week 24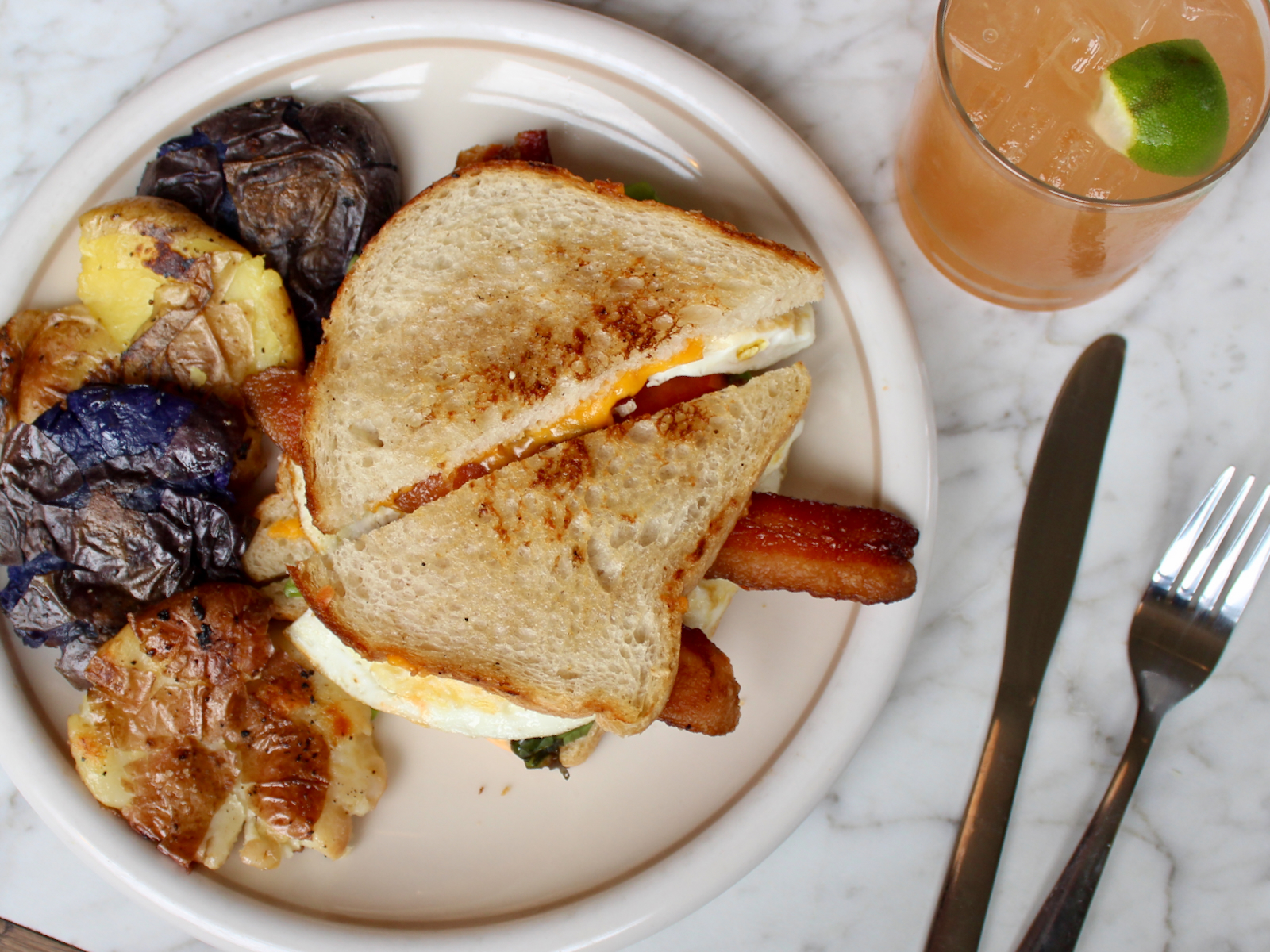 Uncle Wolfie's Breakfast Tavern
234 E. Vine St., (414) 763-3021
unclewolfies.com
Breakfast, Lunch
$$
[Read more]
Uncle Wolfie's Breakfast Tavern has become a staple for inventive fare for both breakfast and lunch. Guests will find a mix of dishes that strike both familiar and creative notes, including creative omelets, benedicts and a host of tasty salads, sandwiches and a refreshingly creative drink list (both alcohol and non). Even better, it's all served up inside a beautifully restored historic tied house decorated with a keen dose of Bohemian flair. Be sure to stop at Orange & Blue Co. next door to peruse the remarkable collection of home goods created by female makers.
Recommended: The BELTCH; Hamburger with cheese
Week 25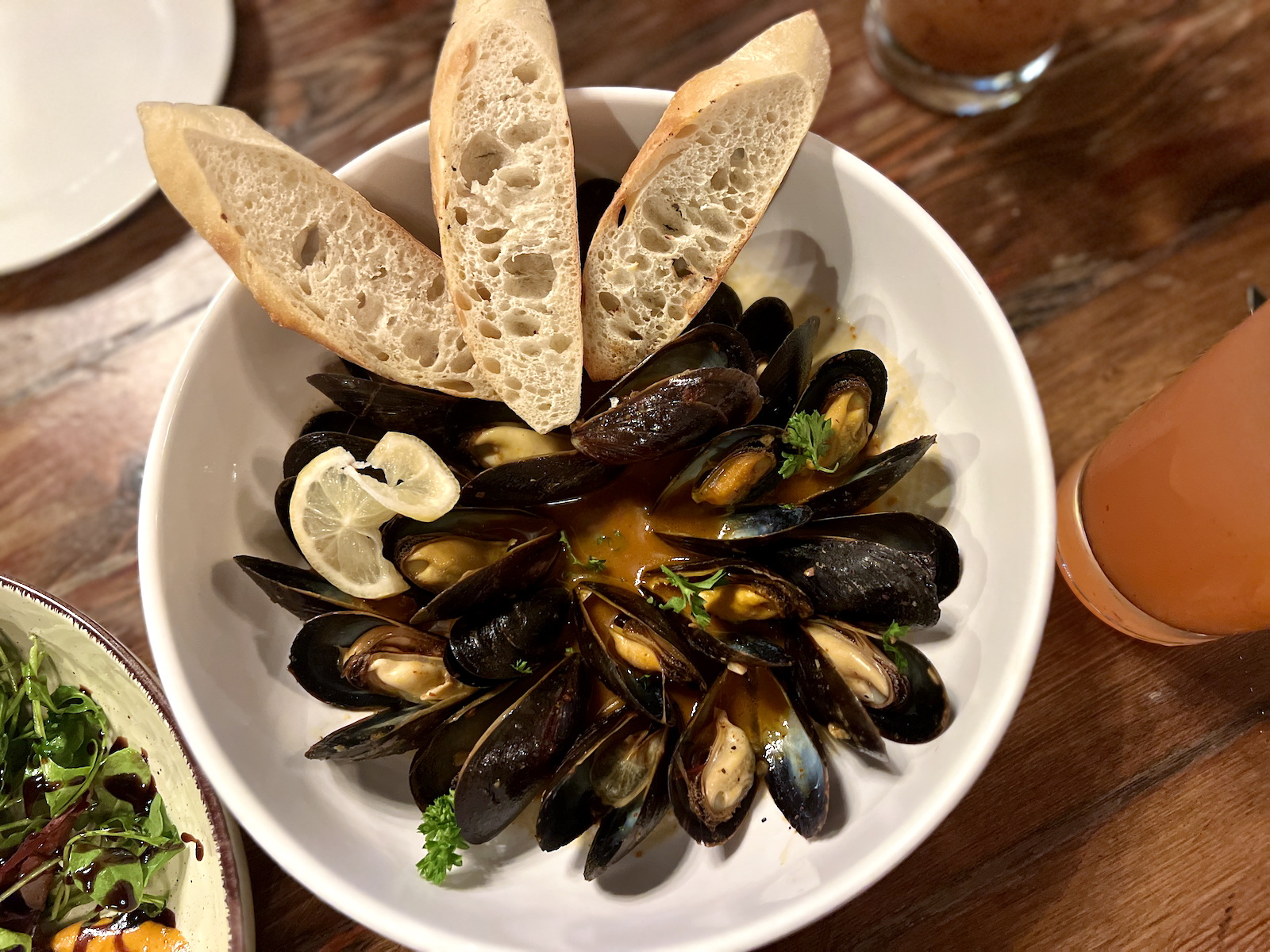 Tauro Cocina / Leo Lounge
1758 N. Water St., (414) 488-2941
taurococina.com
Latin and Italian fusion, pizza
$$
[Read more]
Flavors collide (in a good way) at this family-owned East Side spot which fuses Italian staples (like pasta and pizza) with Mexican flavors. You'll find pastas dressed with poblano pesto and mezcal chipotle cream sauce; pizzas topped with beautifully cooked mid-rare hanger steak, tomatillo salsa and Oaxacan cheese; and even some nostalgic 90s era flavor combinations like figs, goat cheese and balsamic glaze. Be sure to leave room for the flan, which is made by Kristin Uribe with a family recipe that's been passed down through the generations. And don't rule out their well-designed brunch, which incorporates Mexican staples like slow braised beef birria alongside American classics like French toast. Also, be sure to pay a visit this summer when their quaint courtyard patio, complete with its burbling fountain, is in complete swing.
Recommended: Burrata frito; mussels with chipotle butter and white wine; asada pizza
Week 26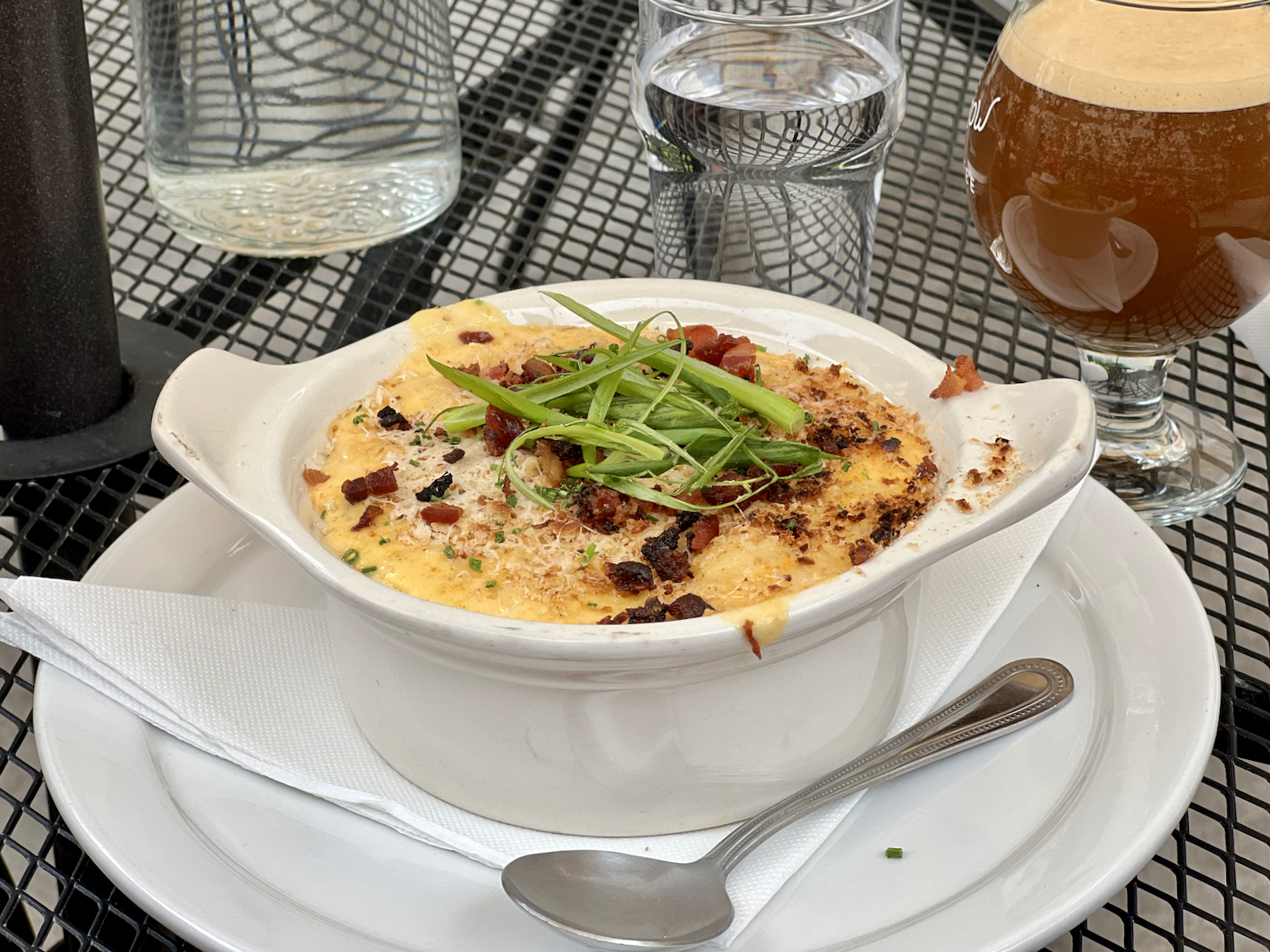 Honeypie Cafe
2569 S Kinnickinnic Ave., (414) 489-7437
honeypiecafe.com
Midwestern comfort food
$$
[Read more]
There's always been something charming about Honeypie Cafe, a restaurant which has served up plates of Midwestern comfort for over 14 years. In fact, it seems that charm has only amplified since their 2021 move just down the street from their original location. Step into the restaurant and you'll find indulgent snacks like pork fries, comforting staples like housemade meatloaf and what might be the very best macaroni & cheese in the city. Save room for a slice of their housemade pie, if you can; otherwise there's no shame in taking a piece for the road. Don't miss their stellar brunch (on the patio, if the weather cooperates) along with one of the best bloody marys in the city.
Recommended: Pork fries, macaroni & cheese, pie, brunch
Week 27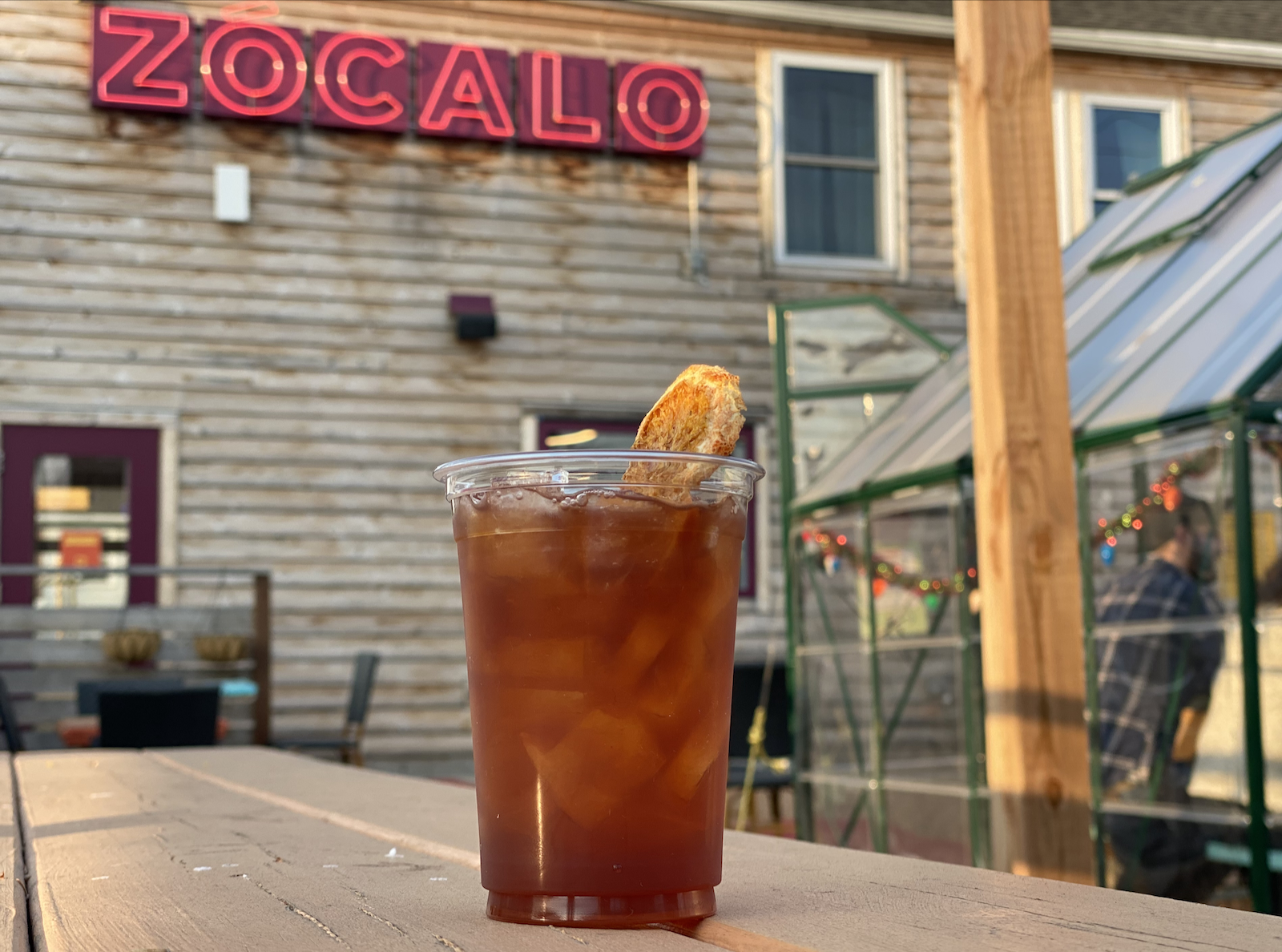 Zócalo Food Park
636 S. 6th St., (414) 433-9747
zocalomke.com
Food Trucks
$-$$
[Read more]
Want choices? You've got them, plus a liberal dose of community, at Zócalo Food Park. Relax with a drink from the tavern while enjoying dishes (from tacos and arepas to hot chicken sandwiches, pizza, sushi and ice cream) from the food park's collection of food trucks. It's a casual dining experience unlike any other in the city. But even more than that, it's a place that raises up food entrepreneurs, encourages community and works to make our city a better, more inclusive place.
Week 28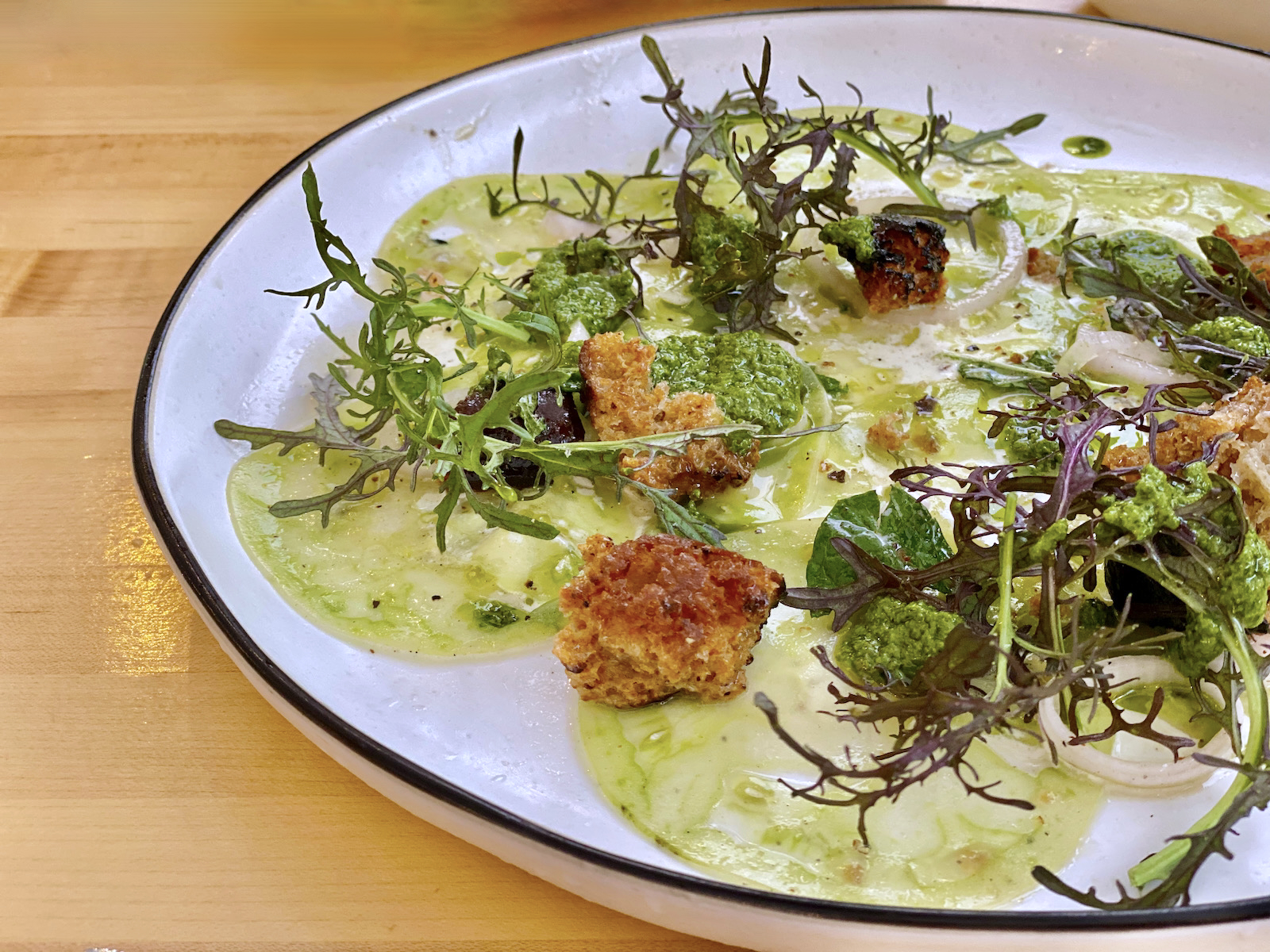 Birch
459 E. Pleasant St., (414) 323-7372
birchonpleasant.com
New American
$$
[Read more]
Simplicity and quality are foundations of this Downtown restaurant, which serves up an ever-changing feast of fare that pays the utmost respect to locally sourced meats and vegetables. Dishes run the gamut from fresh and bright (take that summer crudo made with Steelhead trout, for instance) to sexy and caramelized (like wood-fired shishito peppers with house focaccia and ricotta). Meat dishes are satisfying, but never overly heavy; and their housemade filled pastas are simultaneously exciting and comforting. Most importantly, if you love vegetables, you'll find them in spades. They're respected, treated well and allowed to shine… right there in the center of the plate.
Recommended: Crudo; housemade pasta; seasonal fish
Week 29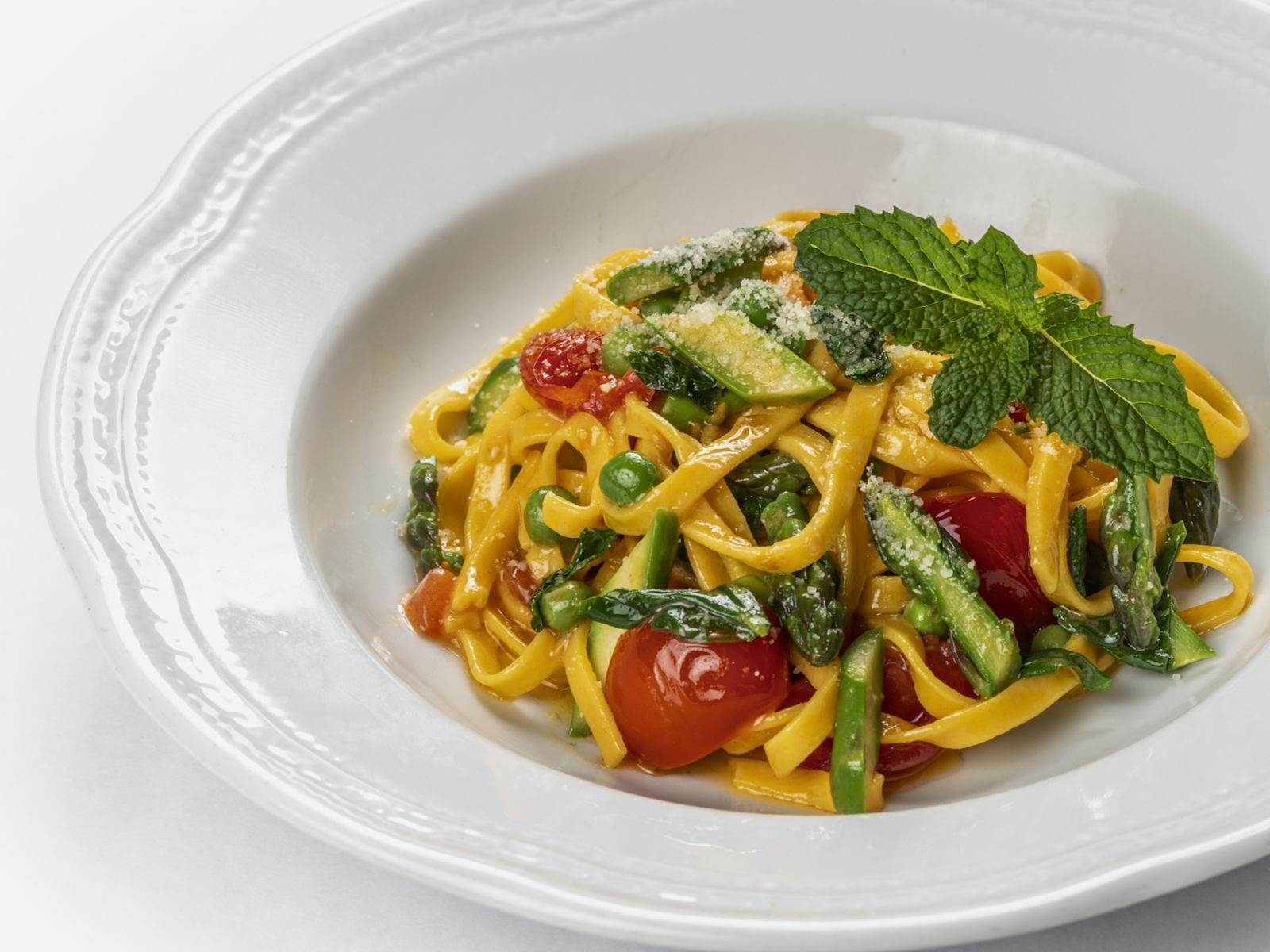 Ristorante Bartolotta
7616 W. State St., Wauwatosa, (414) 771-7910
bartolottas.com/ristorante-bartolotta
Regional Italian
$$$
[Read more]
If you've not been to the Bartolotta flagship restaurant (or if it's been a while), you owe it to yourself to pay a visit. A Milwaukee staple for over 25 years, Ristorante thrives not only for its delicious food, which pays homage to the diverse cuisines of Italy, but also for its cozy, well appointed space and from-the-heart hospitality. Menus change on a monthly basis, each highlighting a specific region in Italy. One month you might have the opportunity to travel to Tuscany with dishes like tortelli mugellani di patate, a potato ravioli with butter and sage that dates back to the 1400s. Another month, you'll find creamy white truffle risotto from Piemonte or maybe a dish from Südtirol composed of roasted pheasant with chestnut-thyme cream sauce and chanterelles. Any way you spin the bottle, it's a win for your tastebuds.
Week 30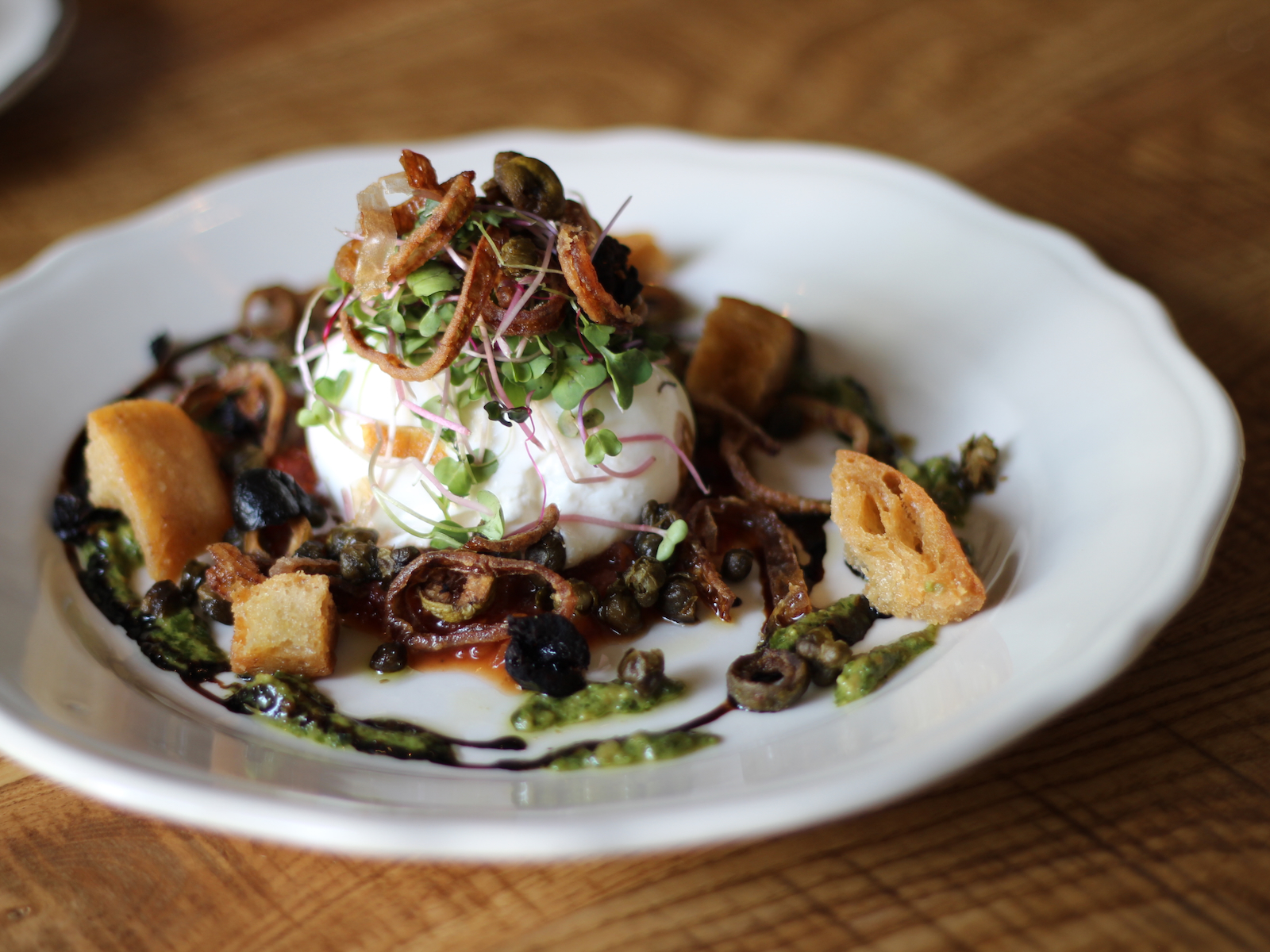 Story Hill BKC
5100 W. Bluemound Rd., (414) 539-4424
storyhillbkc.com
New American, Midwestern
$$-$$$
[Read more]
Every time I set foot inside Story Hill BKC, I'm reminded of all the reasons it's remained on my list of top spots for so many years. Its Midwestern fare — smattered with jolts of inspiration, both domestic and global –  is accessible without inciting boredom. It's also a great place to go with friends who love to share dishes, since you can try a good number in one sitting. For similar reasons, it's also a beautiful bet for brunch, complete with a stellar collection of brunch-worthy cocktails. That said, the word has gotten out, so reservations are highly recommended, especially if you're dining with a group. 
Recommended: Chicken meatball; smoked Yukon au gratin; schnitzel; crepe monsieur at brunch
Week 31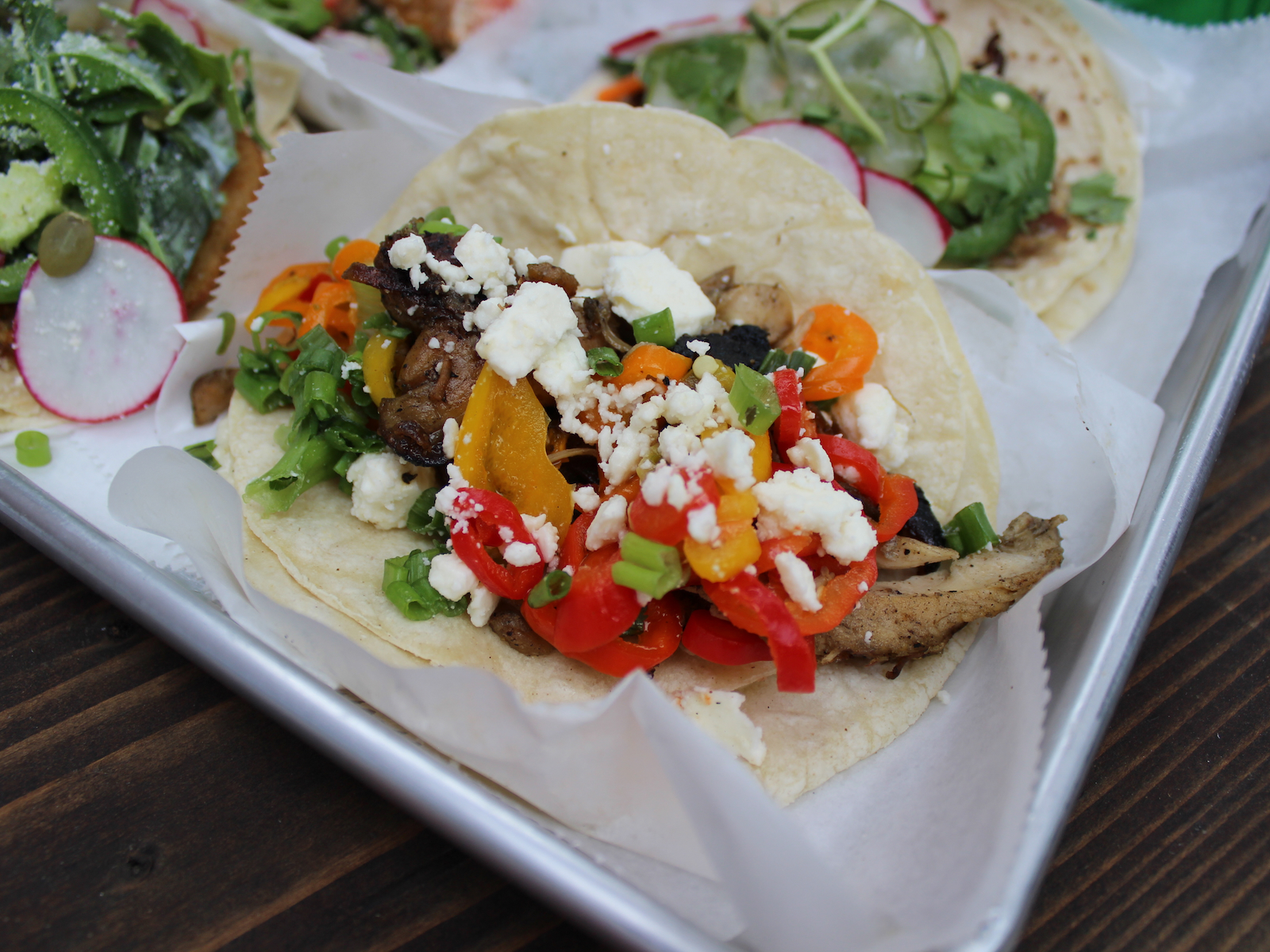 Taco Moto
@Boone & Crockett
818 S. Water St., (414) 604-6045
tacomoto.business.site
New American fusion
$$
[Read more]
I was reminded this year what a pleasure it is to revisit old favorites, especially when they seem to have gotten even better over time. Such is the case with Taco Moto, a concept that Chef Mitch Ciohon hatched in Door County around 2013, but brought to Milwaukee in 2016. The truck has been a fixture at Boone & Crockett ever since, serving up "unapologetically (un)authentic" but undeniably delicious tacos and sides that go down perfectly with a Boone cocktail. Heading back to taste classics like the grilled chicken thigh with feta and sweet pickled peppers or Dr. Pepper braised pork shoulder with cabbage, jalapeno and pickles is just as satisfying as it ever was, especially with the shadow of the Hon bridge and the view of the harbor looming in the distance. Be sure to try their housemade hot sauce.
Recommended: Dr. Pepper braised pork shoulder taco, crispy mushroom taco (available seasonally), house queso
Week 32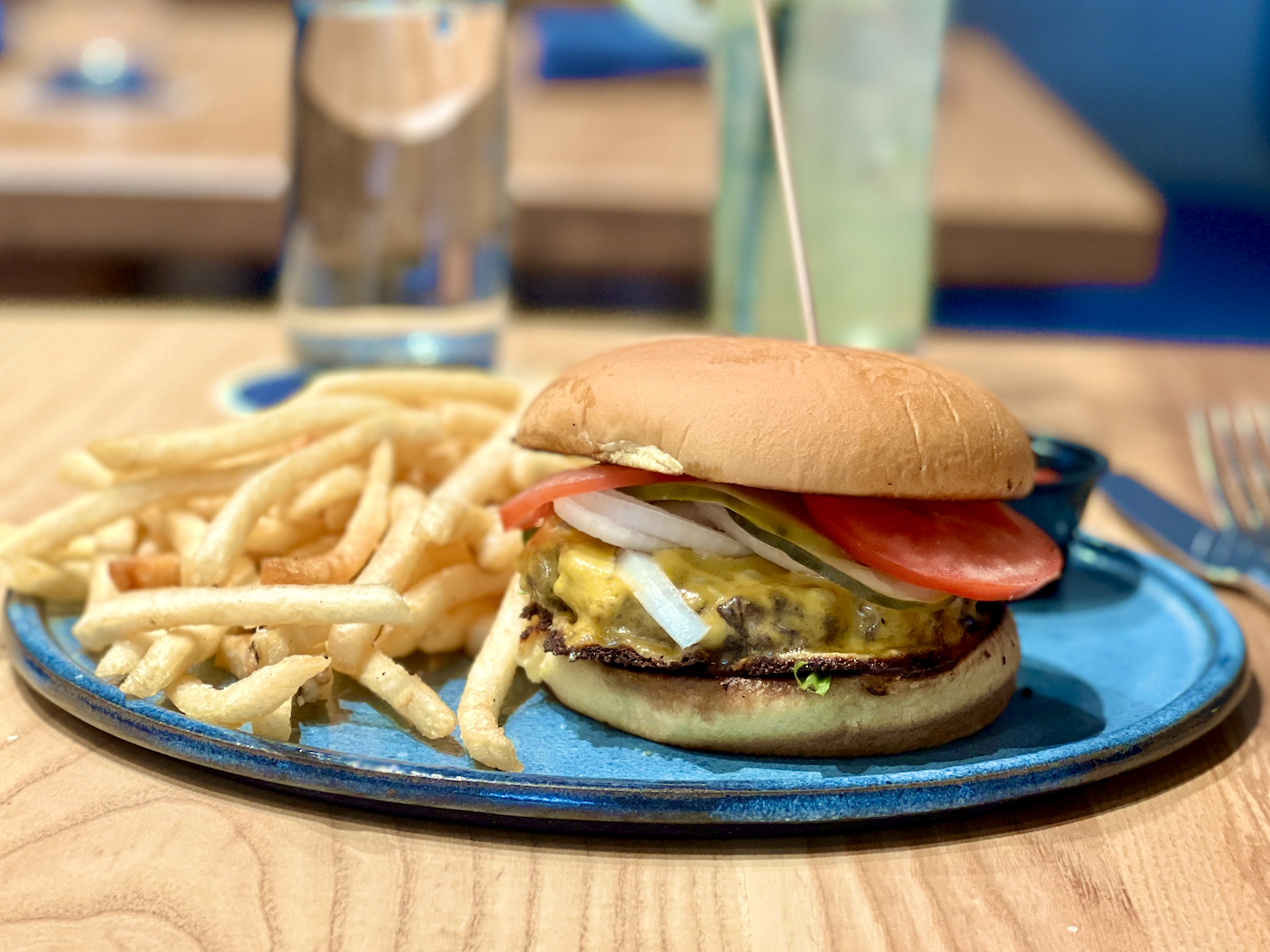 Central Standard Crafthouse & Kitchen
320 E. Clybourn St., (414) 455-8870
thecentralstandard.com
Modern American fare
$$-$$$
[Read more]
When Central Standard moved into a formerly vacant building on the edge of Downtown, it was difficult to know what to expect. But the growing distillery made good on their promise to create a bar and eatery with a sociable atmosphere and a menu to match. From simple, yet delicious salads (their signature salad is lovely) and seasonal soups to pasta dishes and well prepared steak, there is a dish for everyone. Don't sleep on their namesake burger, which boasts tender, richly flavored beef and a cadre of simple-but-classic accompaniments; it's available for lunch, dinner and brunch (with slight modifications). If it's a beautiful evening, take the opportunity to enjoy a drink on their rooftop patio.
Recommended: Charred broccolini; CS salad; burger; steak
Week 33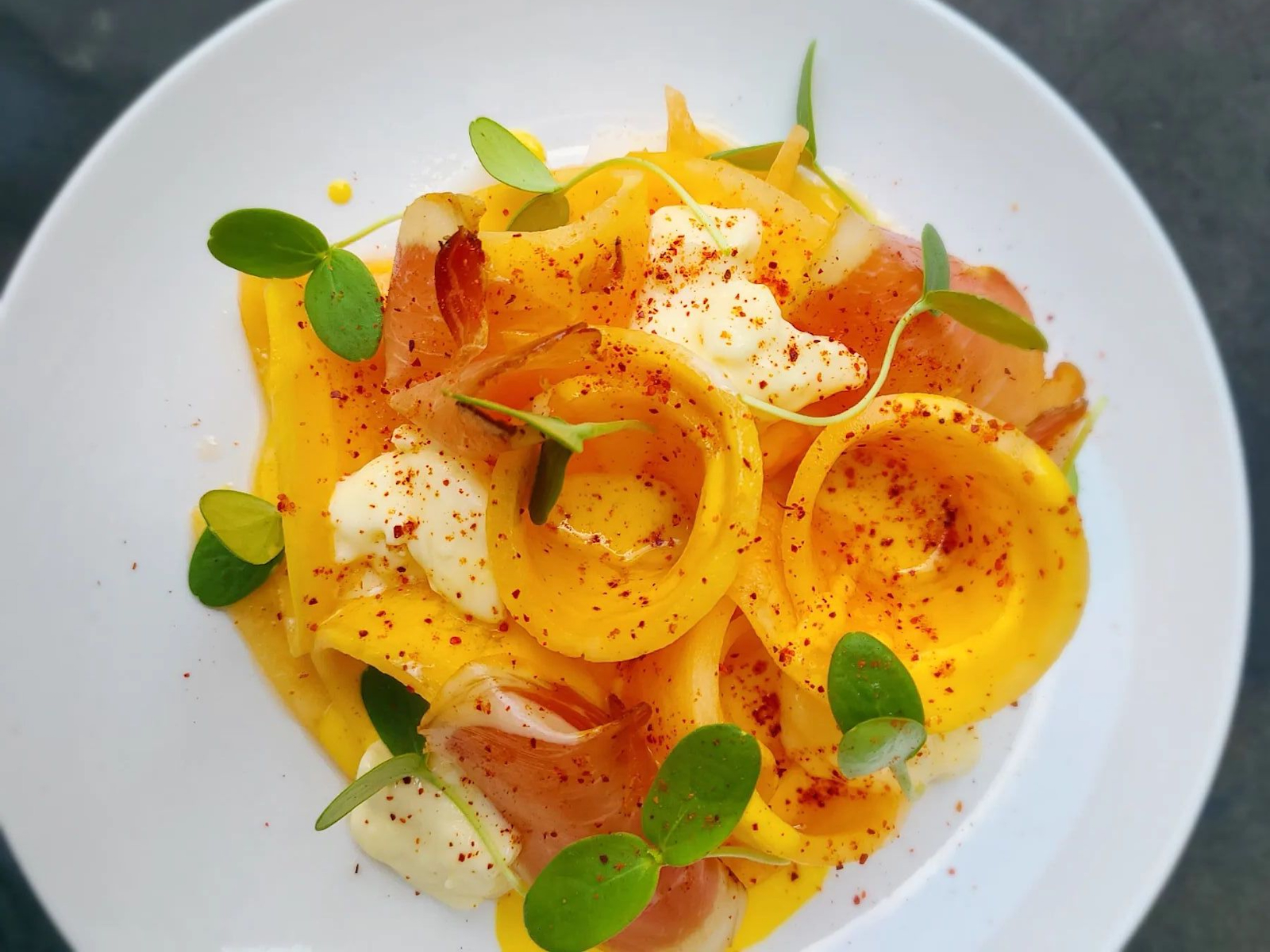 Brandywine
W61 N480 Washington Ave., Cedarburg, (262) 618-4683
brandywinecedarburg.com
New American
$$-$$$
[Read more]
A trip to Cedarburg is always a pleasure, and if you dine when you visit, there are few spots better than Brandywine to enjoy memorable, well executed fare inside charming, restored historic digs. Food lovers will revel in little details like delicious housemade foccaccia (made fresh daily) served with ever-changing accompaniments; to hand-filled mezzaluna pasta that's as gorgeous on the plate as it is delicious. Visit during the pique of harvest season and every dish pops with flavor. You might even find a gem featuring the umami-rich namesake Brandywine tomato.
Recommended: Fresh seasonal vegetables; housemade pasta, seared fish with seasonal accoutrements
Week 34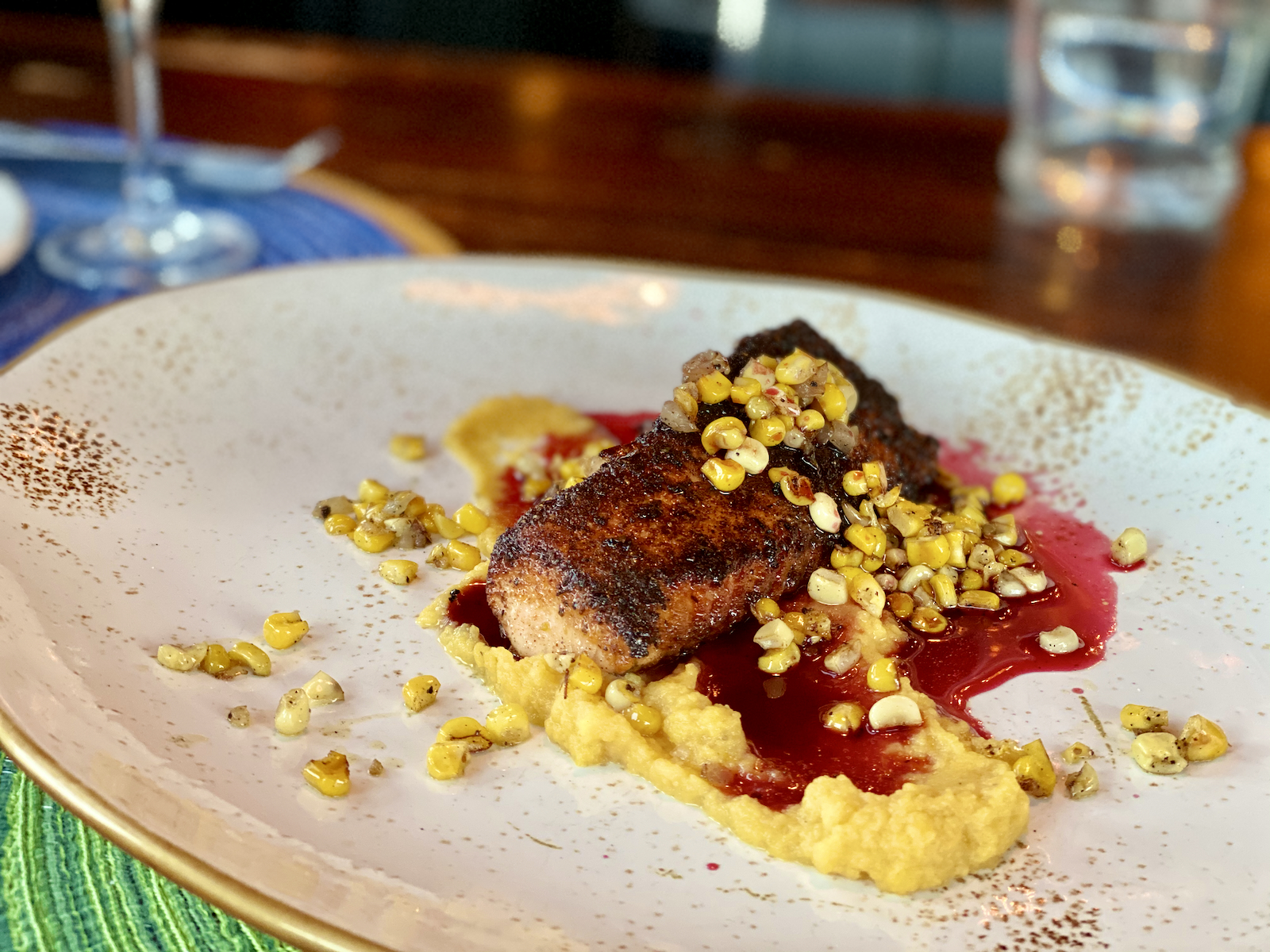 La Dama
839 S. 2nd St., (414) 645-2606
ladamamke.com
Regional Mexican
$$
[Read more]
Regional Mexican food is celebrated at La Dama, a restaurant which offers both a cozy eclectic vibe and beautifully presented modern fare. That includes staples like gorgeous aquachiles, outstanding  tacos and truly lovely entrees like citrus crusted salmon and lamb shank birria that will challenge what you know about Mexican cuisine.  Visit in the summer and you can reserve a spot on the quaint enclosed patio or dine in the cozy dining area with a clear view of the tiny bar-side kitchen. 
Recommended: Aguachile rojo, charro beans, lamb shank birria, any dish served with housemade mole
Week 35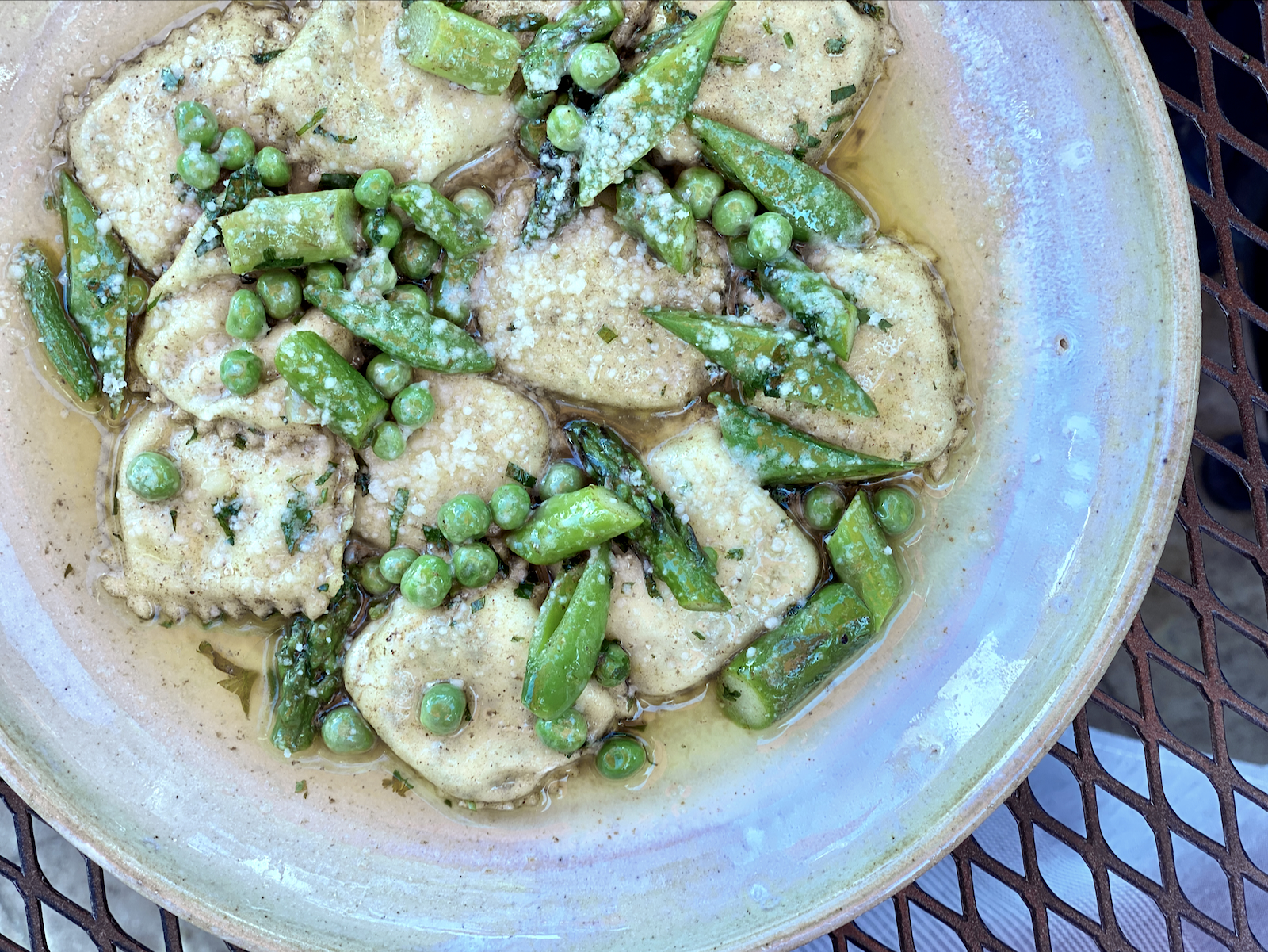 Ca'Lucchenzo
6030 W. North Ave., (414) 312-8968
calucchenzo.com
Italian
$$-$$$
[Read more]
There's something truly magic about an eveing spent at Ca' Lucchenzo. The ever-changing menu pays homage to the regional dishes of Italy with offerings including antipasti, housemade pastas and seasonally appropriate entrees, including excellently prepared seafood. Their food is perfect in the depths of winter when rich pasta dishes and hearty meats are called for. But it's also among my favorite places for a leisurely patio meal in the late summer when tomatoes and peapods intermingle on plates along with fresh fish dishes, light, bright pastas and plenty of Aperol spritzes to go around. The flavors are fresh and each dish is made with an attention to detail that truly sets Ca'Lucchenzo apart.
Recommended: Fonduta arancino; filled pastas; fish; seasonal specials
Week 36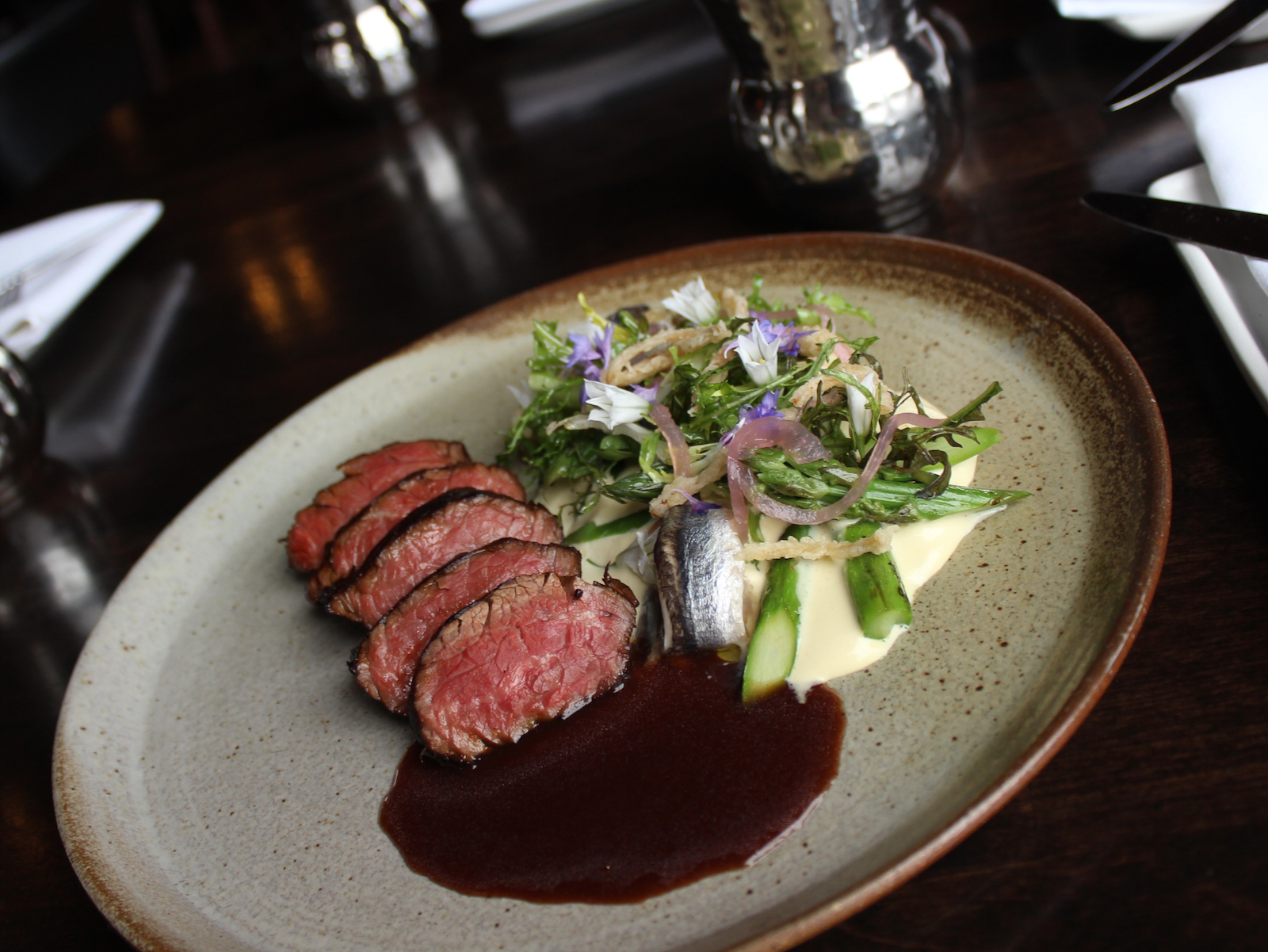 I.d. Delafield
415 Genesee St., Delafield, (262) 249-6473
iddelafield.com
$$$
[Read more]
If you're looking for a beautiful place to dine, look no further than I.d. in Delafield where the artful aesthetic in the dining room is just as gorgeous as the food that comes out of the open kitchen. The menu is a team effort at I.d., so it showcases a wide range of styles; but you can be assured of finding bold flavors, global influences and fresh, local ingredients at every turn. In the summer you might find an elote-inspired flatbread on the menu, while winter brings warming dishes like duck confit with five spice squash and bourbon-glazed pork belly. Regardless the season, you'll find accessible fare that also turns things up a notch. Don't sleep on their stunning composed desserts, which will stretch your palate with their wild-yet-scrumptious flavor profiles (think .
Recommended: Caesar salad; fish dishes; pork belly; desserts
Week 37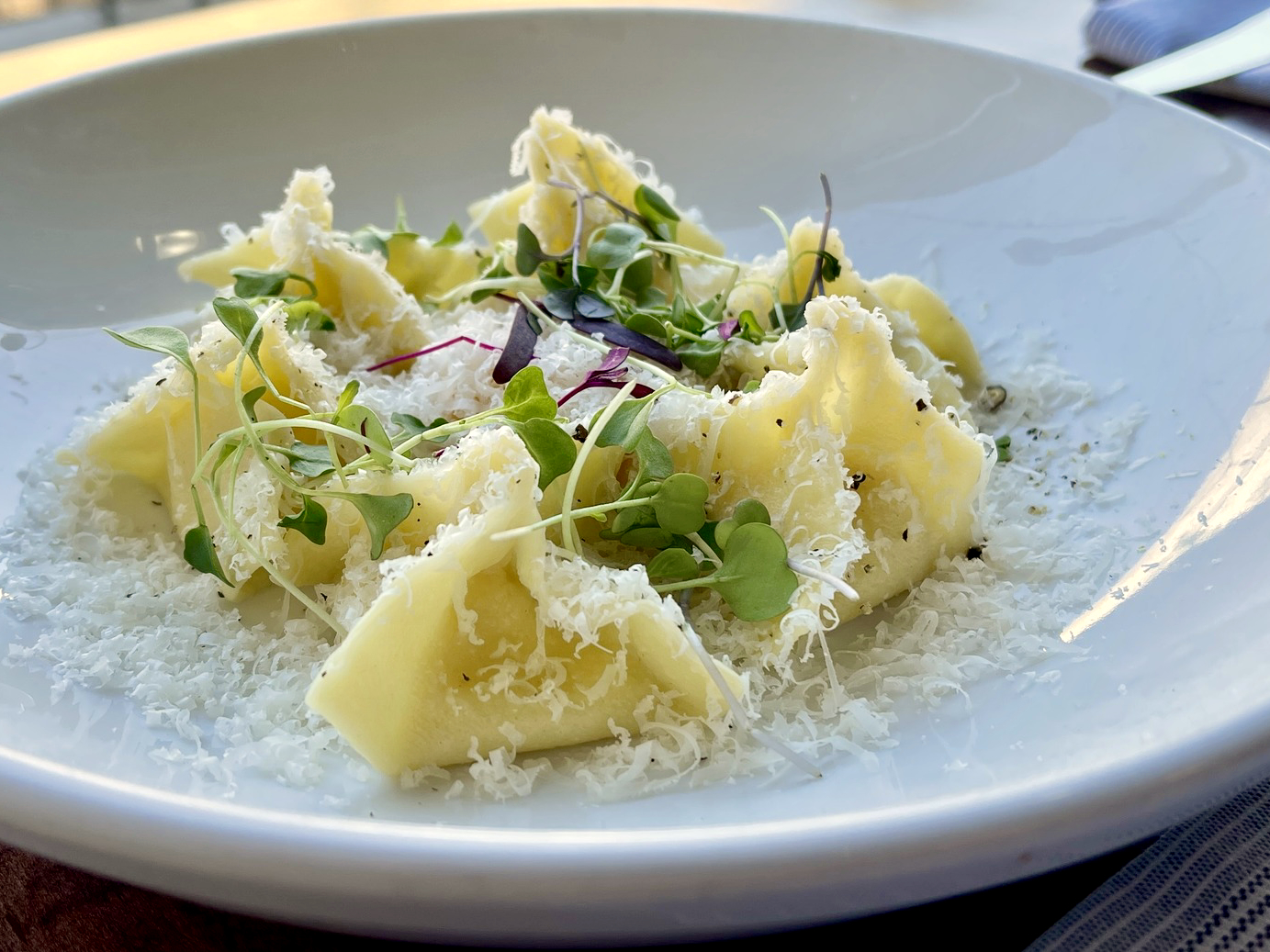 Tavolino
2315 N Murray Ave., (414) 797-1400
tavolinomke.com
Italian
$$
[Read more]
The atmosphere at Tavolino is lovely, but also flexible. It's casual enough for a random weeknight pizza stop, but refined enough for a date night. And that makes it an easy spot to choose when dining out on the East Side. Pastas are always a good bet; many are familiar, but with a twist. You might find Ricotta gnocchi served with umami-filled n'duja and red pepper puree, or classic cacio e pepe boosted to the next level with the soft flavor of confited garlic. But you'll also find memorable entrees like sirloin masala or eggplant milanese. And their pizza, which sports a thin but toothsome crust, might just serve up memories of the Italian joints which preceded this relative newcomer to the East Side.
Recommended: seasonal pasta dishes; short ribs
Week 38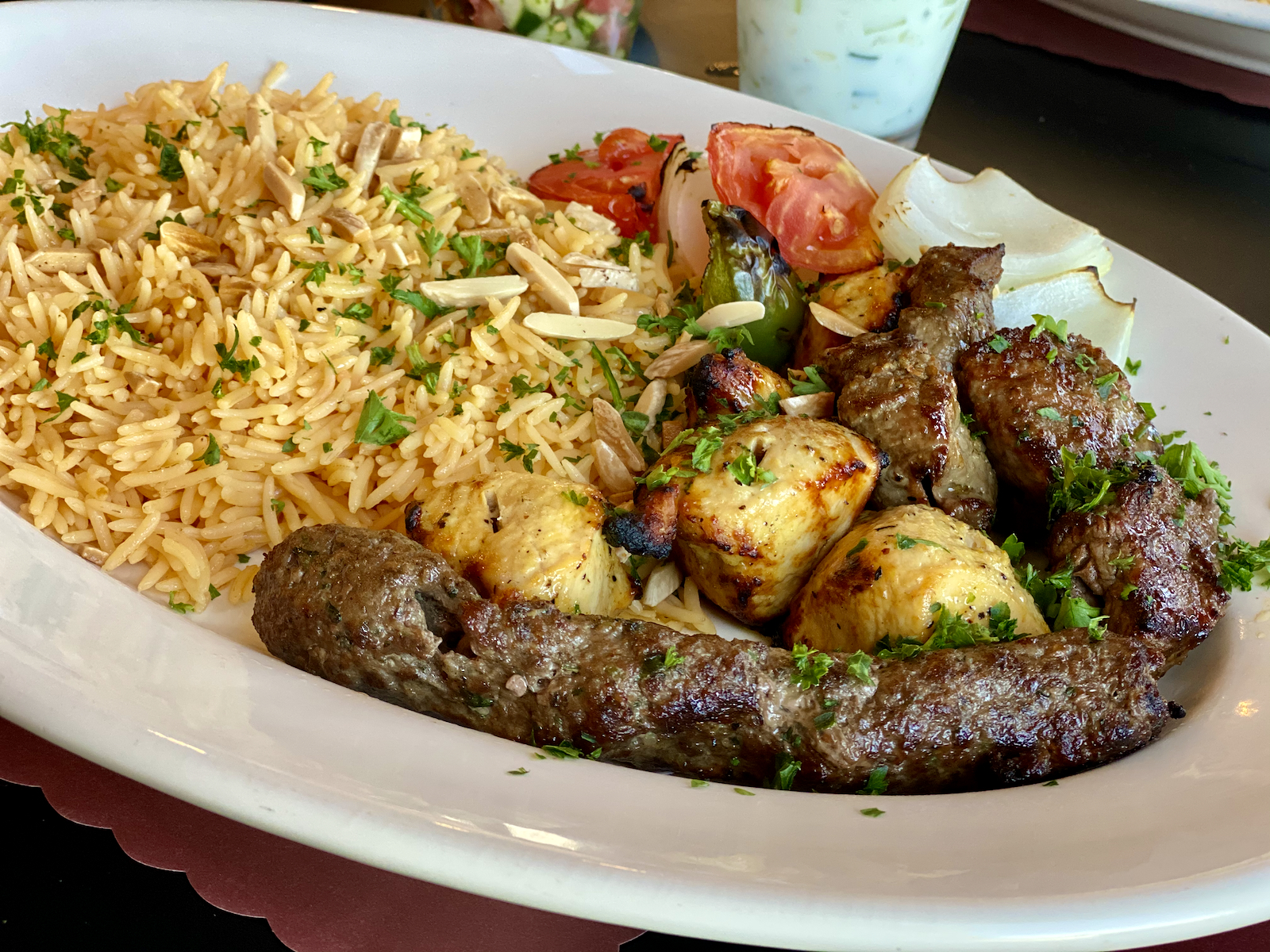 Taqwa's Restaurant & Bakery
4651 S 27th St., (414) 539-6878
facebook.com/TaqwasBnR
Middle Eastern
$-$$
[Read more]
There's a feast of dishes to savor at Taqwa's, which celebrates the fare from climes including Jordan and Palestine. Stand-outs include signature entrees like dawalee (grape leaves stuffed with seasoned meat and rice) are served alongside roasted chicken with yogurt cucumber salad; along with daily specials like shoshbarak (beef dumplings) in yogurt sauce with rice or Jordanian mansaf (rice, topped with lamb and fermented yogurt sauce). Be sure to try the freshly baked manakish (Palestinian taboun bread topped with cheese and za'atar), and don't leave without ordering something from the list of freshly baked sweets (both the maamoul and warbat are outstanding).
Recommended: manakish; dawalee (grape leaves); daily specials 
Week 39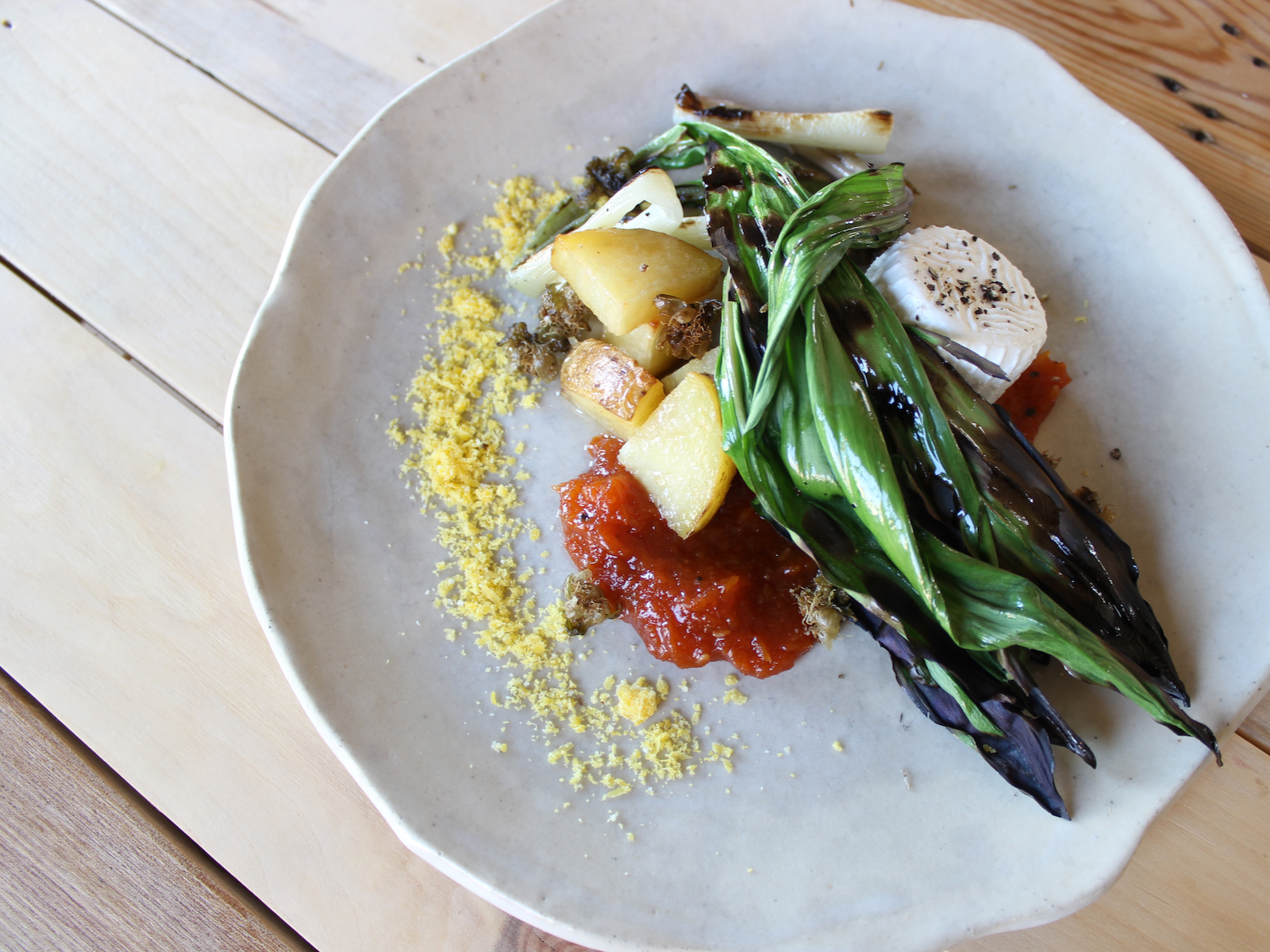 Braise
1101 S. 2nd St., (414) 212-8843
braiselocalfood.com
New American
$$-$$$
[Read more]
Local food takes on a global view at Braise, where cooks get truly creative with seasonal fare, from fresh tomato salads during the summer months to rum glazed parsnips or dirty chai beets in the winter. Meat eaters will find options like housemade merguez sausage, filipino braised pork and chicken coconut curry. The flexible nature of the small plates menu makes it a perfect spot for sharing dishes and the ever-changing menu – which always showcases the best of the season – presents new surprises on every visit.
Recommended: Seasonal soups; bao buns; pork belly dishes
Week 40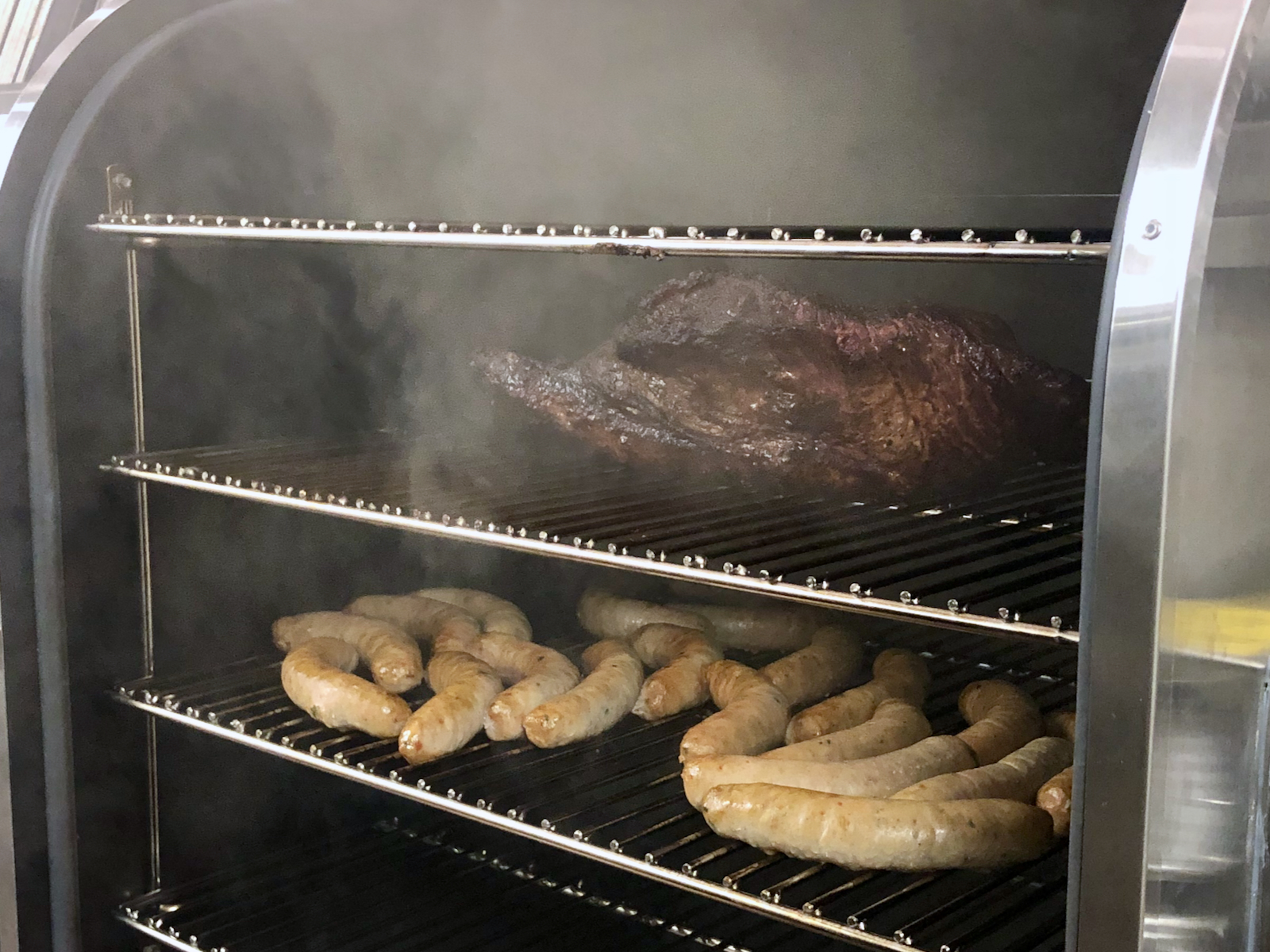 Heaven's Table BBQ
5507 W. North Ave., (414) 732-7109
heavenstablebbq.com
BBQ
$$
[Read more]
Milwaukee's BBQ game has grown stronger thanks to players like Heaven's Table, which offers consistently well-executed meats and sides, plus vegetarian options that also benefit from a hit of smoke. Meats are hickory smoked and served up sans sauce with sides including mac and cheese, coleslaw, baked beans and some of the best cornbread I've had in the North. 
Recommended: Cheddar jalapeno cornbread, greens (weekends only), smoked chicken, brisket
Week 41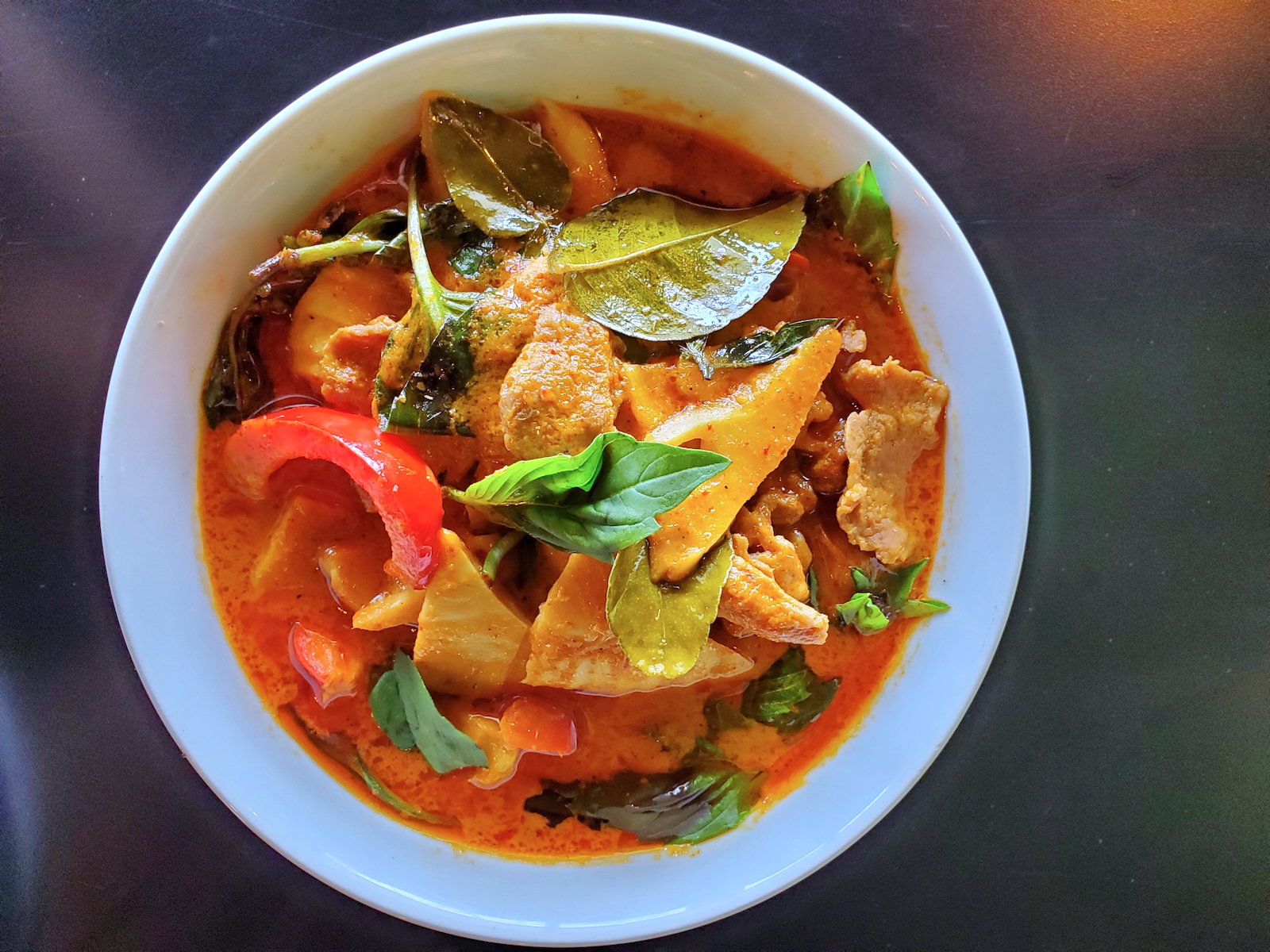 Appethai
3900 W. Brown Deer Rd., Brown Deer, (414) 362-4264
appethairestaurant.com
Thai fare
$$
[Read more]
From familiar favorites like creamy tom kha gai and comforting massamun curry to plump, crisp fried squid and slightly fiery waterfall beef salad, a meal at Appethai is both an adventure and a joy. This family operated restaurant takes every detail into consideration, offering up a beautiful dining room and hospitality that makes you feel as if you're dining in their home. Dig into satisfying dishes like nua toon, braised beef brisket which comes with tart lime-garlic-chili dipping sauce and potatoes or Thai rotisserie chicken with sticky rice and house dipping sauce. If you love heat, try the pad ped moo pah featuring wild boar stir fried with vegetables and (hot) chili paste.  Thanks to its welcoming feel and beautifully presented fare, Appethai is the perfect spot for an easygoing date night.
Recommended: Waterfall beef salad; duck curry; Thai rotisserie chicken
Week 42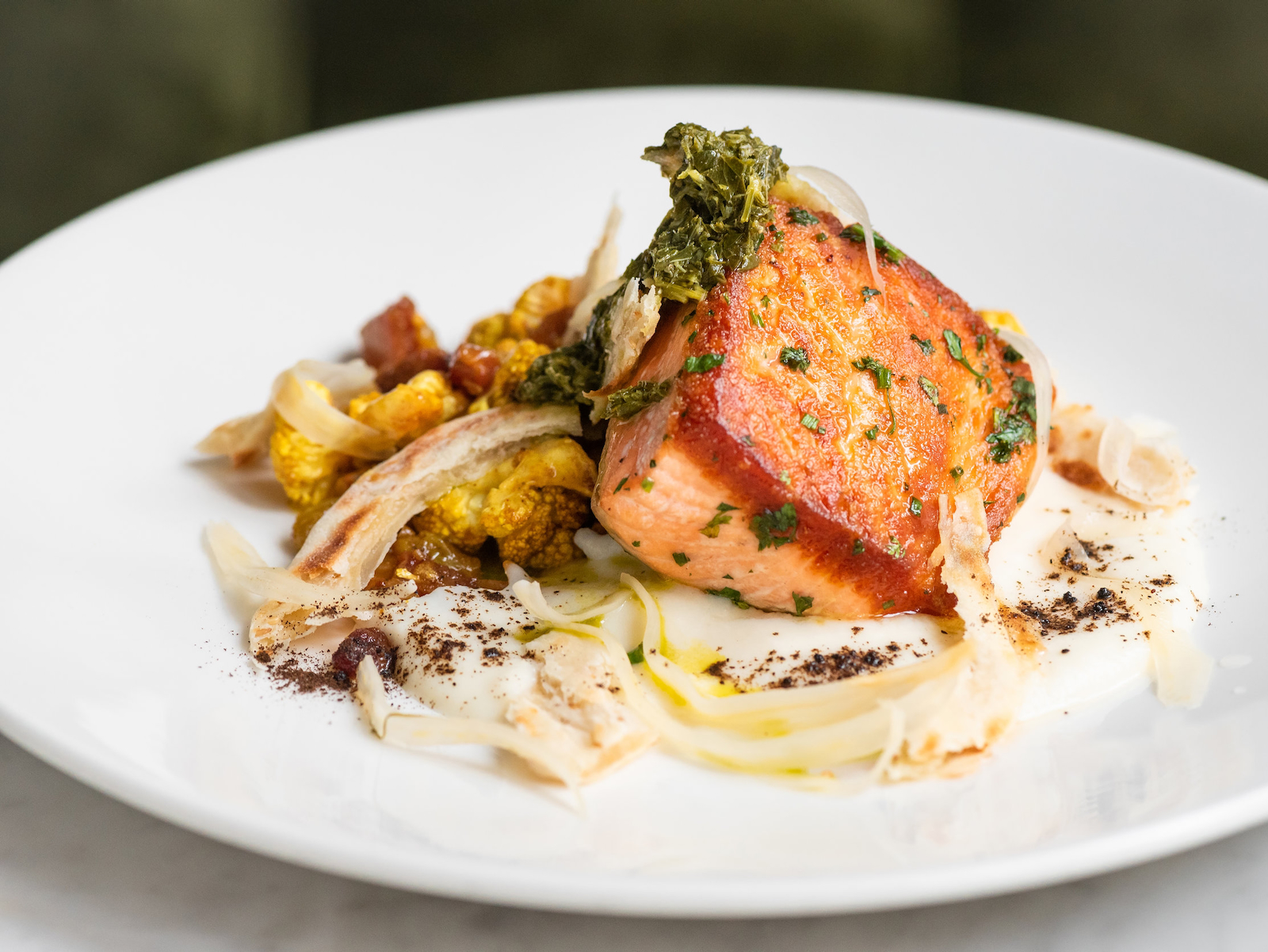 Third Coast Provisions
724 N. Milwaukee St., (414) 323-7434
thirdcoastprovisions.com
Seafood
$$-$$$
[Read more]
If you love seafood, Third Coast Provisions delivers some of the city's best in an environment that's as beautiful as the food. One could make a meal of their fantastic clam chowder and Parker House rolls; but you'd be missing out on well-executed seasonal presentations of a rotating cast of fish from salmon and sablefish to walleye. Guests who'd prefer can also order beautifully prepared seasonal pastas or steak.
Recommended: Crudo; lobster potholes; seasonal whitefish (watch for Thai inspired flavors)
Week 43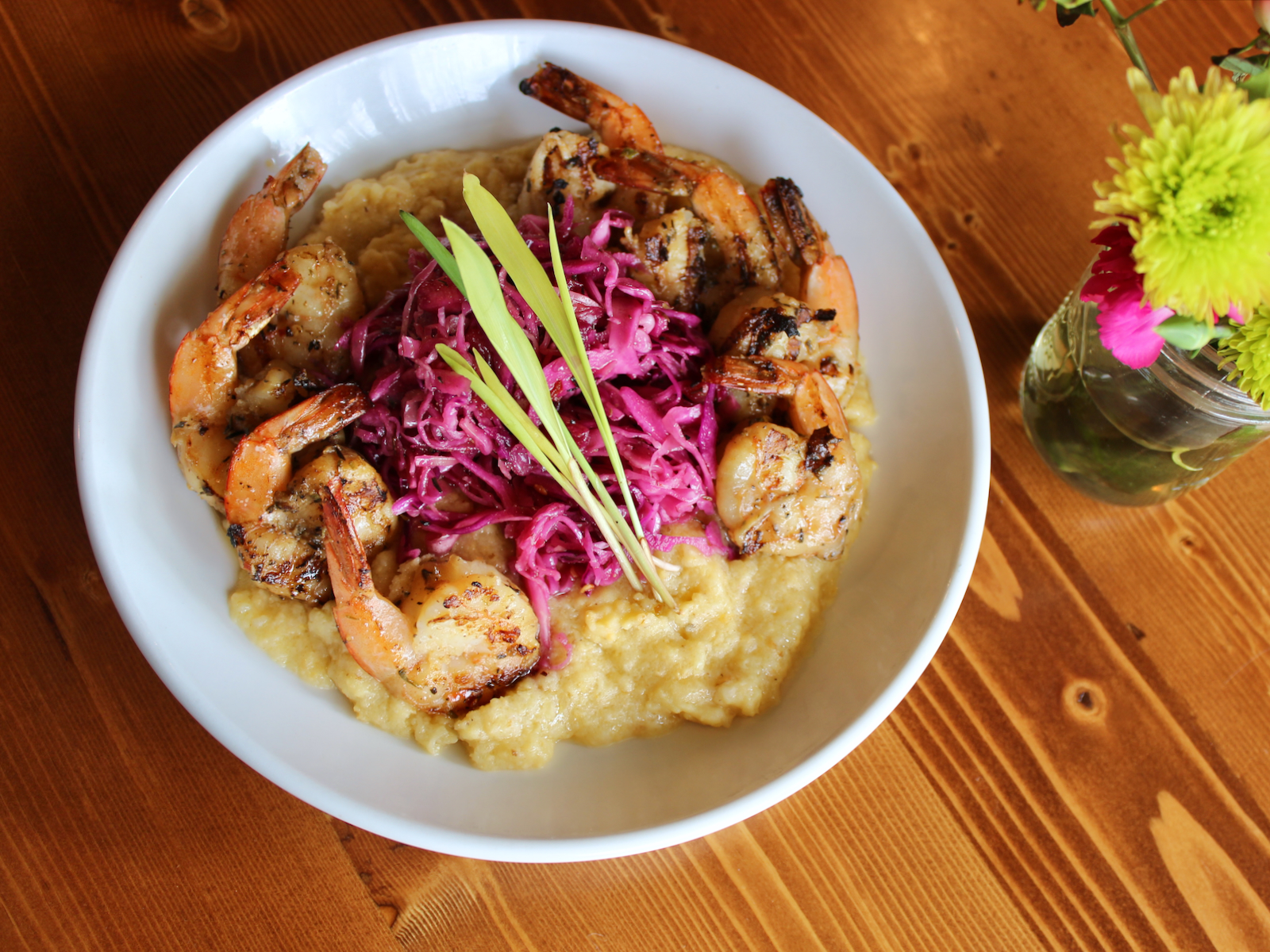 Lazy Susan
2378 S. Howell Ave., (414) 988-7086
lazysusanmke.com
New American
$$
[Read more]
From wild game to inventive vegetable dishes and gluten-free options; you'll find it all at Lazy Susan, a casual Bay View spot with a homey, eclectic feel. First time visiting? Make a reservation for their Wednesday night dinner for two; it's well-priced (always gluten-free) and will give you a good feel for what makes this Bay View eatery so special.
Recommended: Korean fried chicken (available the third Thursday of each month)
Week 44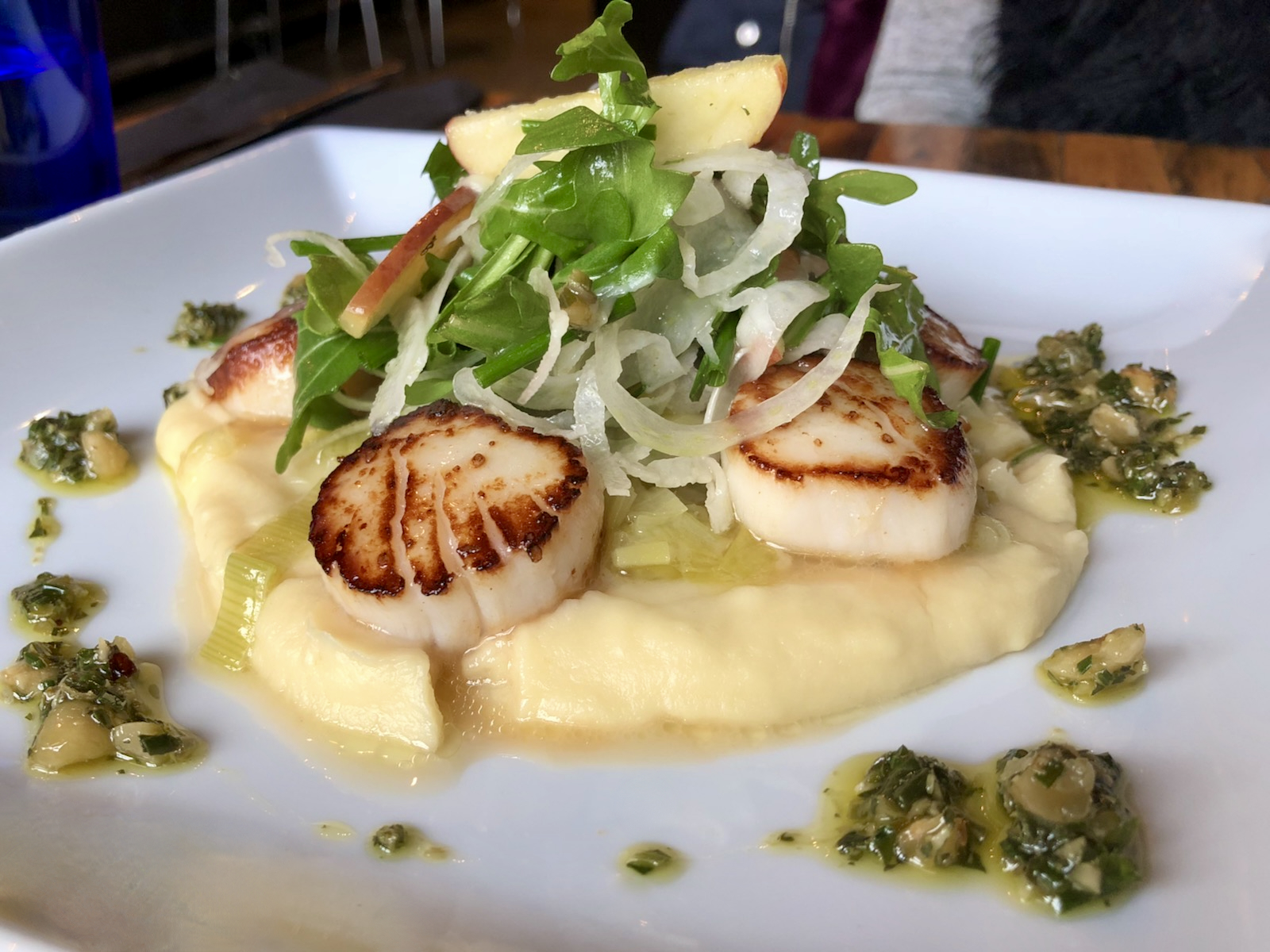 Bavette La Boucherie
217 N. Broadway, (414) 273-3375
bavettelaboucherie.com
New American
$$-$$$
[Read more]
Last year brought much change for this once-cozy butcher shop and cafe. Thanks to a move just down the street, Bavette has metamorphosed into a bright modern space with an expanded menu that is just as delightful (if not more) than before. Guests who've been fans of the restaurant's casual sandwiches and salads can still get their fix over the lunch hour. Even better, Bavette's delicious half-pound burger – formerly reserved for burger nights in the summer – is now a permanent fixture on the menu (and, now that the restaurant has a deep fryer, there are fries too). But, what's most exciting of all is the dinner menu, which still allows for casual noshing, but which has been expanded to include a larger selection of seasonally evolving entrees, from beautifully prepared scallops to butcher's cut steak. You'll find a match for any one on Bavette's wine list, which errs beautifully on the old world side.
Recommended: Charcuterie; steak tartare; seasonal dishes
Week 45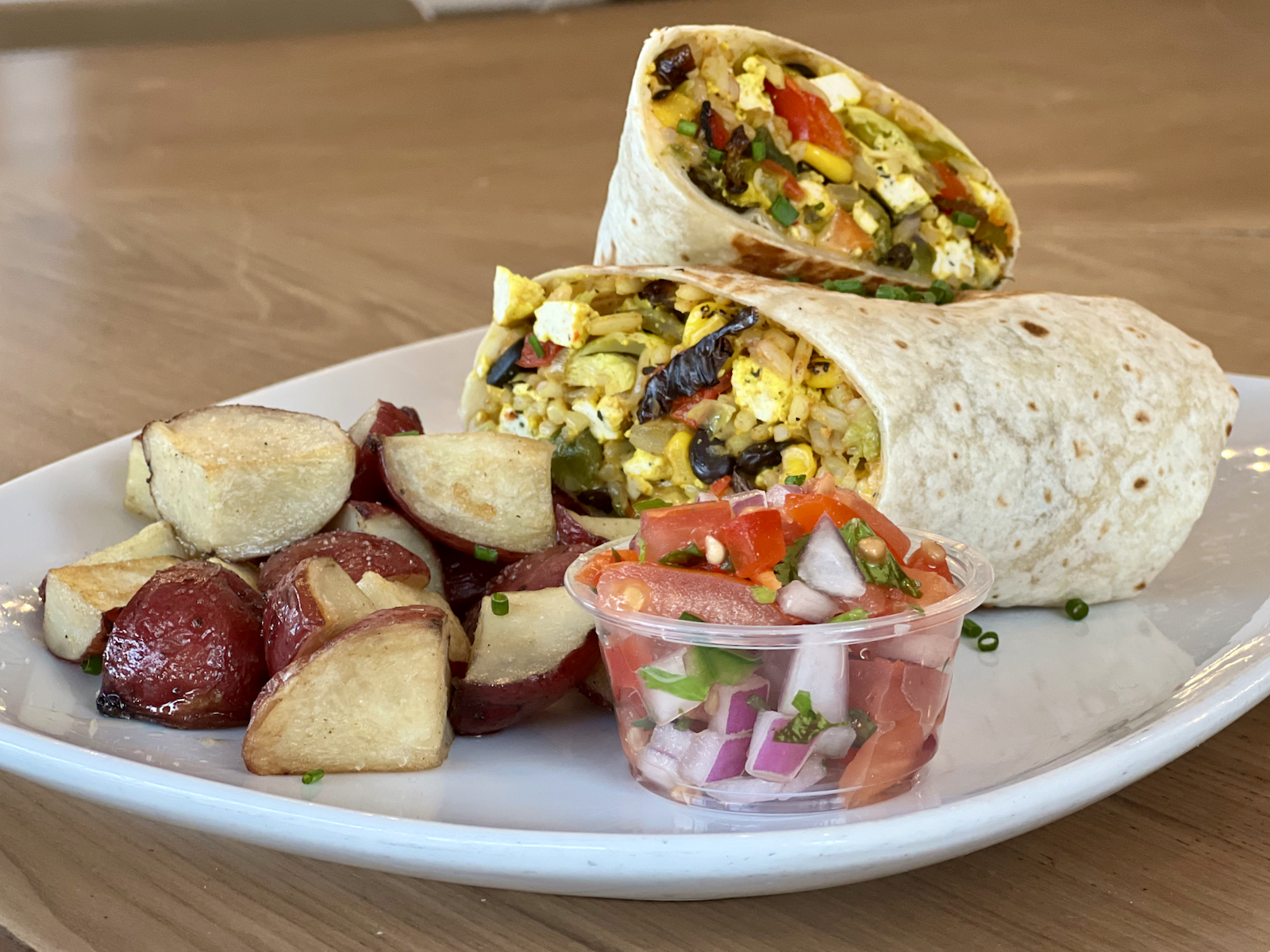 The LaFayette Place
1978 N. Farwell Ave., (414) 231-3030
lafayetteplacemke.com
Plant-based
$$
[Read more]
You'll miss nothing about eggs or meat at this plant-based breakfast and lunch spot, which serves up a menu of well-executed vegetable-based fare that hits all the right notes. Whether you opt for healthier fare (smoothies, avocado toast) or something more indulgent (pastries, Southern po'boy), you'll find options that deliver on flavor, texture and balance. Don't miss the coffee-infused brunch old fashioned.
Recommended: Chorizo burrito, cheesy hash, southern po'boy
Week 46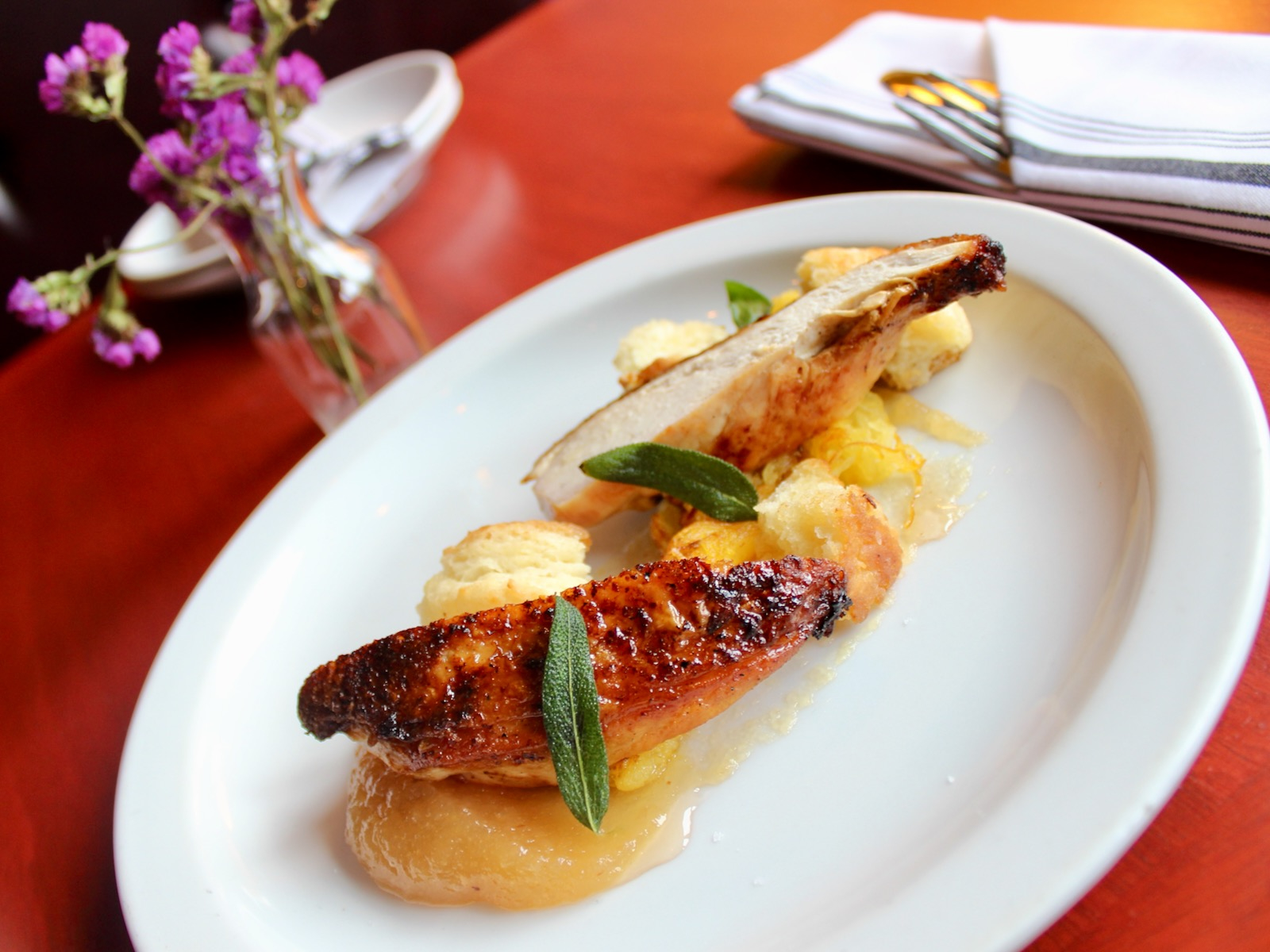 The Diplomat
815 E. Brady St., (414) 800-5816
thediplomatmke.com
New American
$$-$$$
[Read more]
A meal prepared in the kitchen of James Beard Award-winning Chef Dane Baldwin is always a pleasure. Add the flexibility of The Diplomat, which is comfortable enough for a weeknight, but entirely worthy of a special occasion, and you have a winning combination. This East Side gem has become known for its menu of craveable dishes, which are simultaneously new yet comfortingly familiar. You'll find inventive takes like hushpuppies made from eggplant; a bacon lentil salad visually presented like a bowl of ramen; and deceptively simple offerings (like roasted chicken) that will knock your socks off. I also love the balance between smaller shareable plates and entrees, which leaves room for a new experience every time. The menu changes often enough that recommendations are tough. But, if you need a solid excuse to stop in for the first time, their burger (The Diplomac) is a staple. It's stellar.
Week 47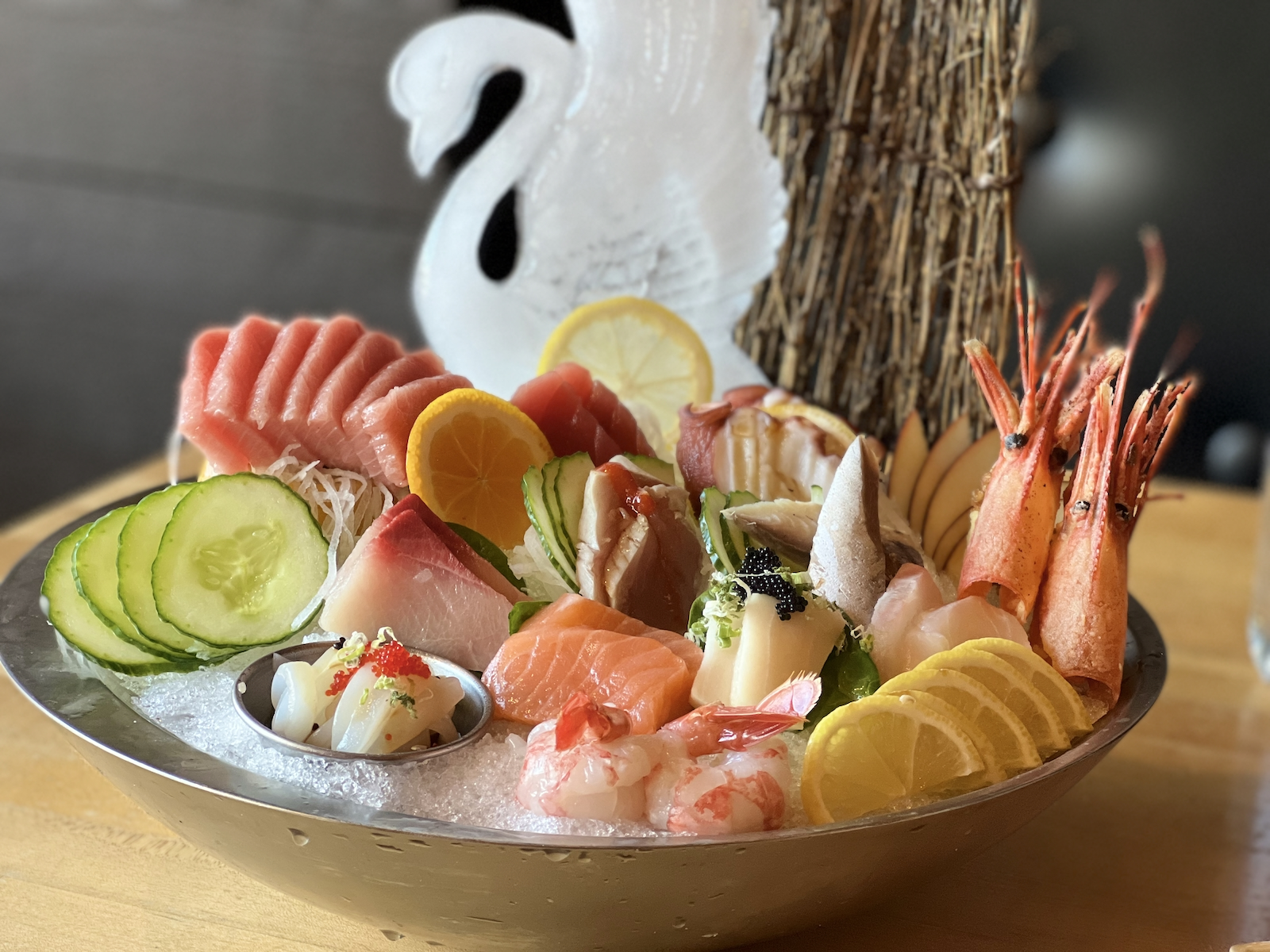 Kawa Ramen & Sushi
2321 N. Murray Ave., (414) 800-7979
kawaramensushi.com
Japanese
$$
[Read more]
I have a great deal of respect for sushi restaurants that aren't above purchasing great fish in small quantities, even if it means running out of it by the end of the day. It's a philosophy employed by Kawa Ramen & Sushi, a restaurant which has upped the ante for East Side sushi fans. I'm a fan of their sashimi and nigiri; but you'll find creative balance in their signature maki. Non-sushi fans will also find plenty in the way of other Japanese dishes. Need a warm up? Their ultra-consistent bowls of comforting ramen are also a score. Want something different? Head over to their location at the 3rd Street Market Hall on Wisconsin Avenue for a menu of equally compelling chicken-based ramen.
Recommended: traditional sashimi and sushi; If you like your ramen spicy, try the Hellfire Ramen.
Week 48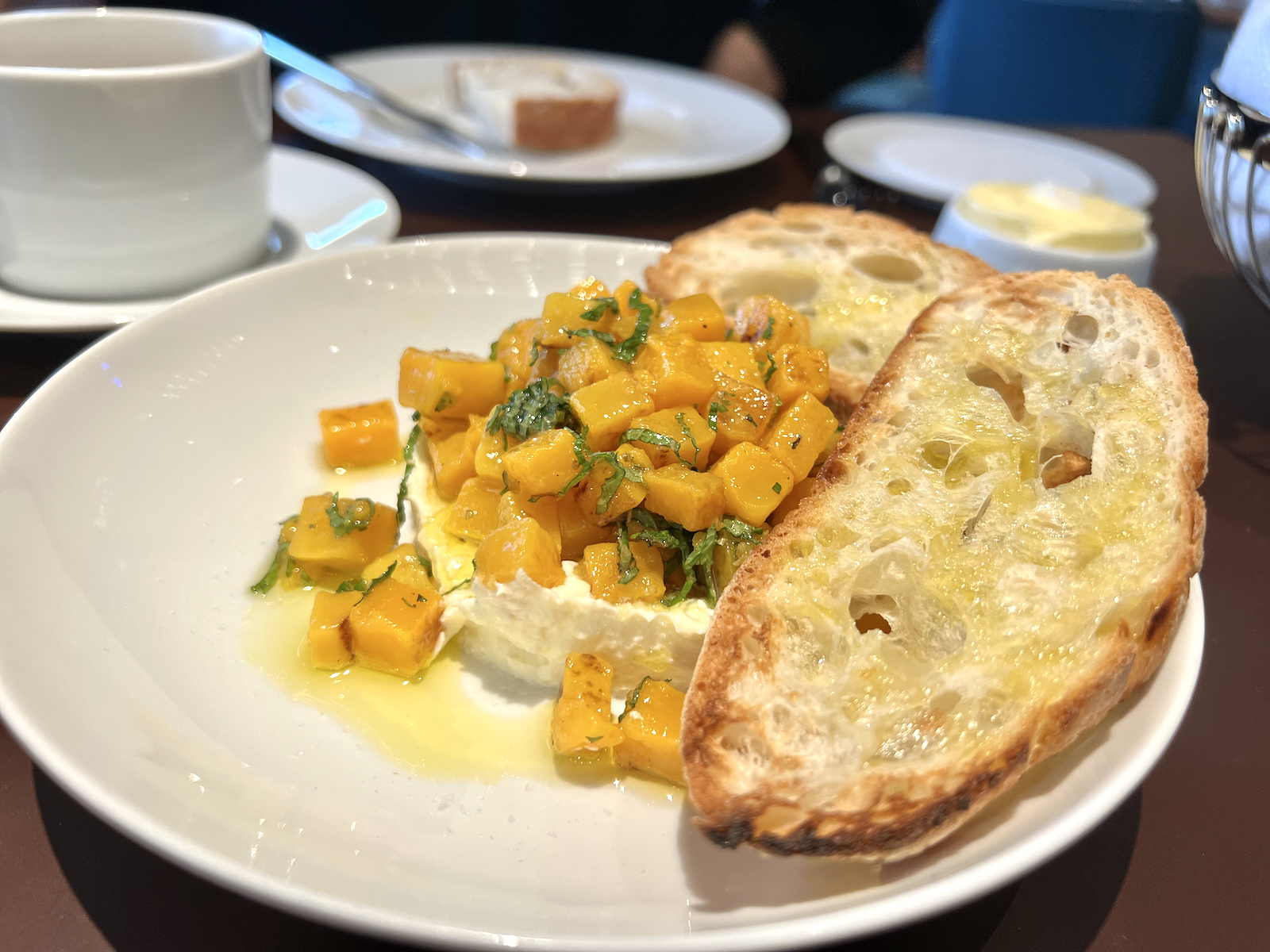 Lupi & Iris
777 N. Van Buren St.,  (414) 293-9090
lupiandiris.com 
Serving: Mediterranean, French, Italian fare
$$$-$$$$
[Read more]
If you're looking for an opulent dining experience, you'll find it at Lupi & Iris where every detail of the space has been attended to, from the zinc topped bar to comfortable banquettes and a chef's table style counter surrounding the open kitchen. Mediterranean fare is the theme and dishes like coin shaped hand-stamped corzetti pasta with walnut and garlic sauce and simple but beautifully prepared seafood dishes illustrate it well, alongside offerings like bone-in New York strip steak and roasted chicken from the wood-fired grill. Intimate date for two? Get the wood-fired porterhouse, bouillabaisse or whole roasted chicken for two.
Recommended: Bread service; spaghetti frutti di mare; corzetti, branzino
Week 49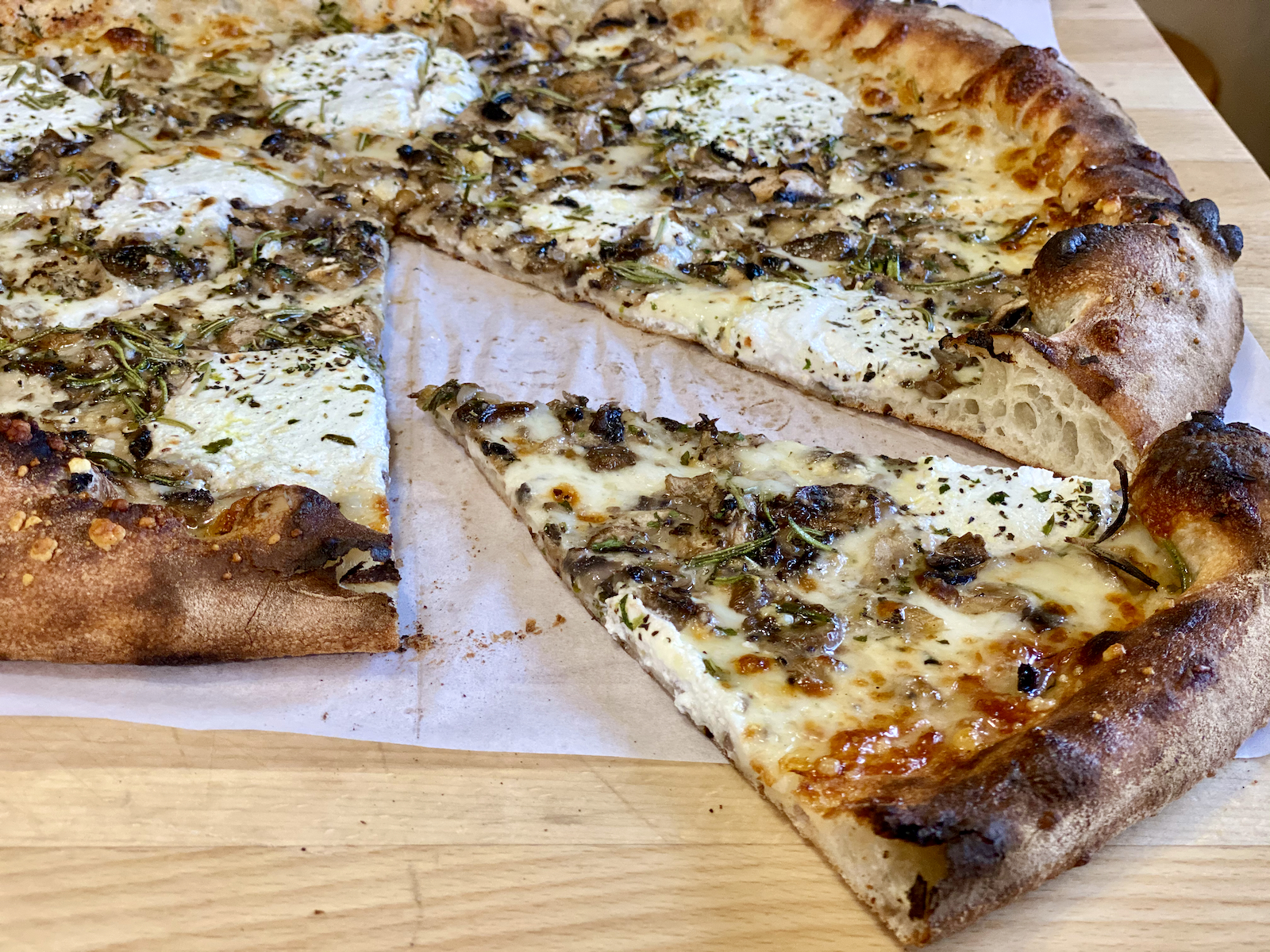 Wy'East Pizza
5601 W Vliet St., (414) 943-3278
wyeastpizza.com
Pizza
$$
[Read more]
Looking for a pizza spot that does things a bit differently? That's Wy'East where you'll find pies made with a chewy slow-fermented crust and just enough liberally doppled charring. The toppings are of great quality, with flavor combinations that show a true attention to detail.  Pro tip: The dining room is small, so you're likely to encounter a wait during peak hours. Nonetheless, Wy'East pizza tastes best when eaten at the restaurant; if you must carry out, ask them not to pre-cut the pizza (cutting it yourself ensures a warmer pie with a better crust).
Recommended: The Cloud Cap, seasonal specials
Week 50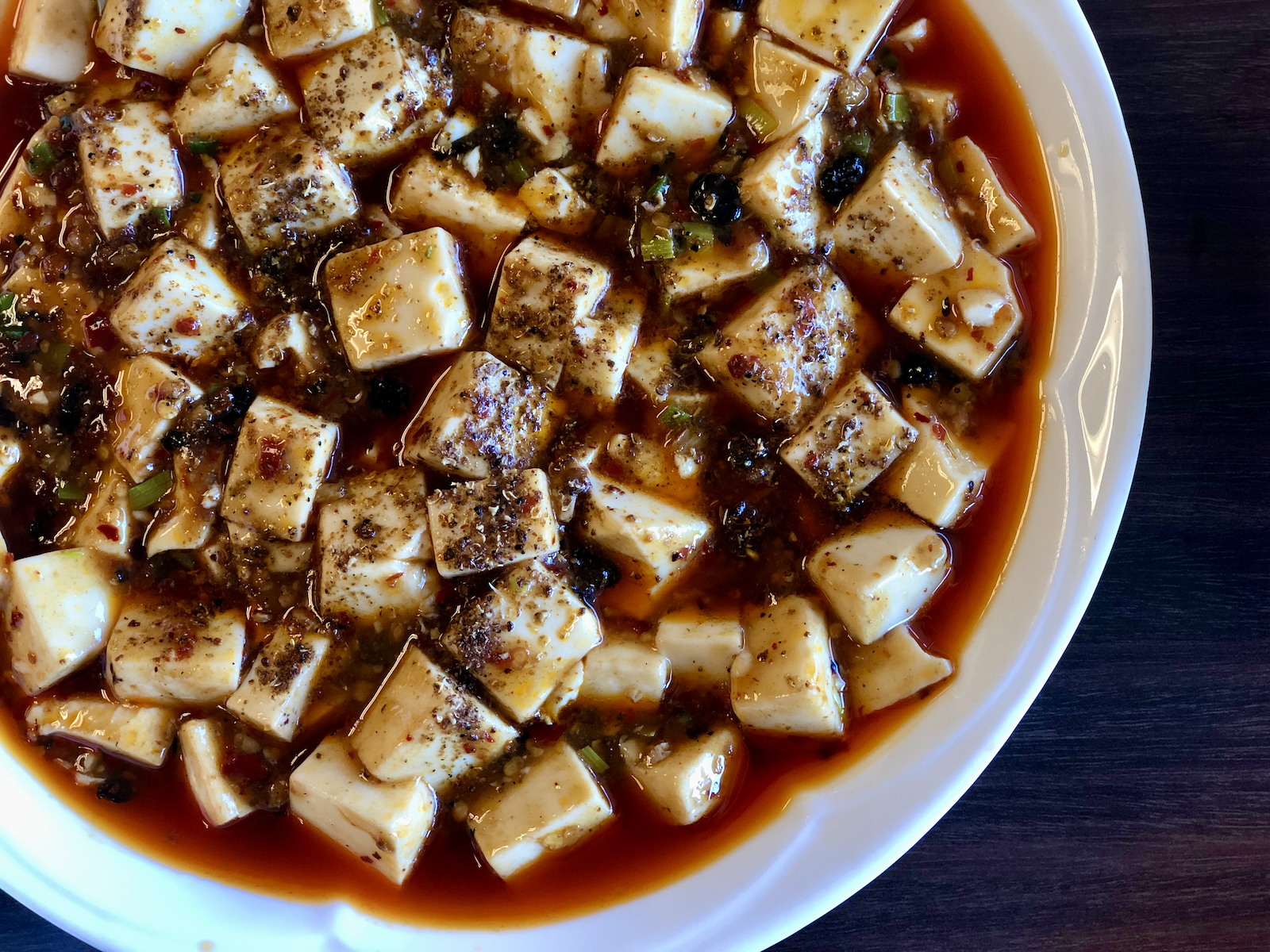 Sze Chuan
11102 W. National Ave., (414) 885-0856
szechuanrestwi.com
Chinese
$$
[Read more]
If you'd like to taste great Chinese fare — particularly dishes that hail from the Szechuan region — look no further than Sze Chuan, a West Allis gem serving up an overwhelmingly large menu including cold dishes, noodles, Chinese staples and a selection of dry and stone pot dishes (include a great collection of vegetable dishes). This isn't the place to get stuck in a rut; ordering something you've never tried before often pays off in dividends. Be sure to try the house special spareribs; they're tender and flavorful with just the right balance of mouth-numbing Szehuan pepper. If you're a hot pot fan, they've got that in spades. Bring friends and order prudently (it's easy to get carried away; you can always order more later). 
Recommended: Szechuan pork dumplings; mustard greens with tofu skin; fish filet in chili pepper soup; grilled curry lamb
Week 51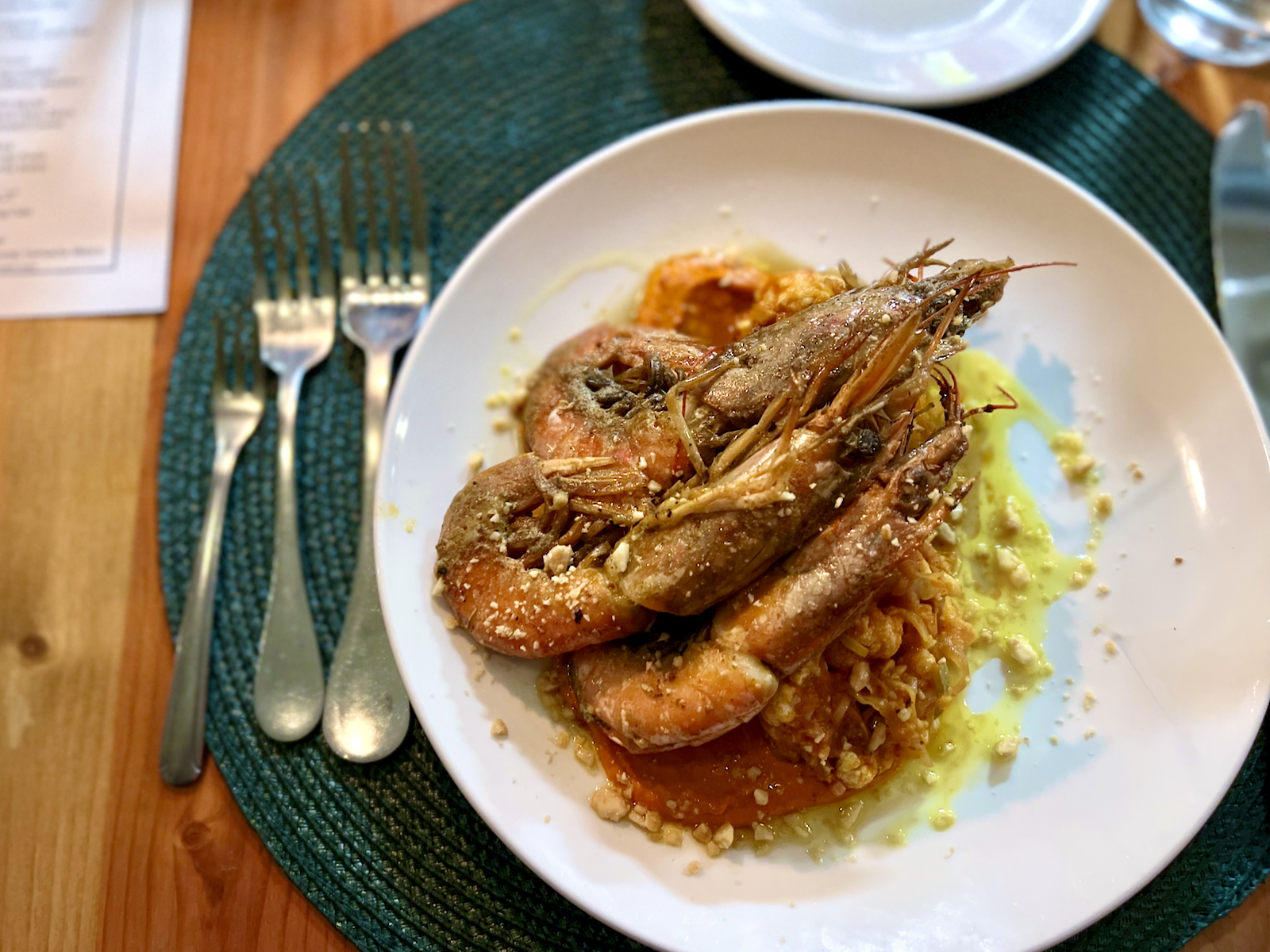 Amilinda
315 E. Wisconsin Ave., (414) 369-3683
amilinda.com
Spanish, Portuguese
$$-$$$
[Read more]
If Spanish and Portuguese-inspired fare sounds delicious, set sails for Amilinda. Their digs are quaint, staff is friendly and the menu is small and focused; but dishes rotate often, depending on what's fresh and in season, so your taste buds will never tire.  At any given moment, you could find empanadas, bacalhau (salt cod), housemade sausages or (if you're lucky) piri piri chicken, a dish which is among my personal favorites. 
Recommended: Seasonal fish dishes; braised meats; piri piri chicken
Week 52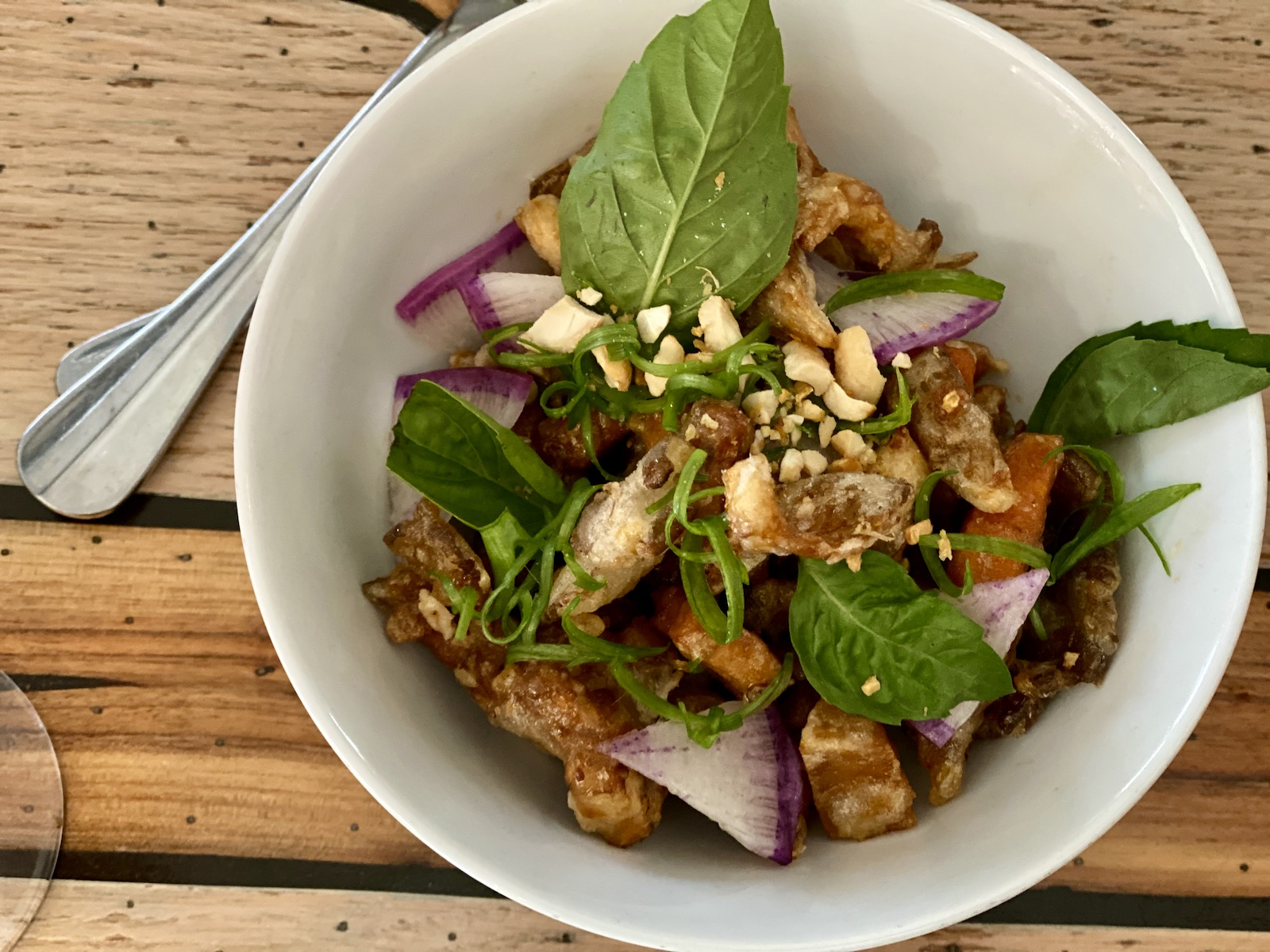 Odd Duck
2352 S. Kinnickinnic Ave., (414) 763-5881
oddduckrestaurant.com
Small plates
$$$
[Read more]
Can one ever tire of Odd Duck? I think not. In fact, if one is going to close out a yearly list with a restaurant, this quirky-but-wonderful spot is the one. Creativity sets the pace for the staff at this Walker's Point favorite, making it the perfect place for food lovers to graze on countless shareable dishes from Korean pancakes and German braised short ribs to tempura battered oyster mushrooms. It's also one of those places where vegetable dishes shine just as brightly as meaty options, so don't hesitate to order broadly. I'm foregoing recommendations here as the menu changes on a whim, but that's the beauty of this creative food space, which never fails to dish out something new and unexpected. Truth be told, open-minded diners will find a good many wins here, no matter what they order.
Recommended: Order with your gut or close your eyes and point; but do not forget the vegetables
Foodrecipes
via "restaurants" – Google News https://ift.tt/L7zQ2BE
January 1, 2023 at 10:09AM