Faluche du nord, traditional bread from Northern France. A breakfast special bread, that is small, pale white, mostly eaten with jam and cheese.
Bread | Yeast Bread | Bread for breakfast | Freshly baked bread | Simple homemade bread recipe | Bread and jam for breakfast | Homemade bread | French cuisine | Food from France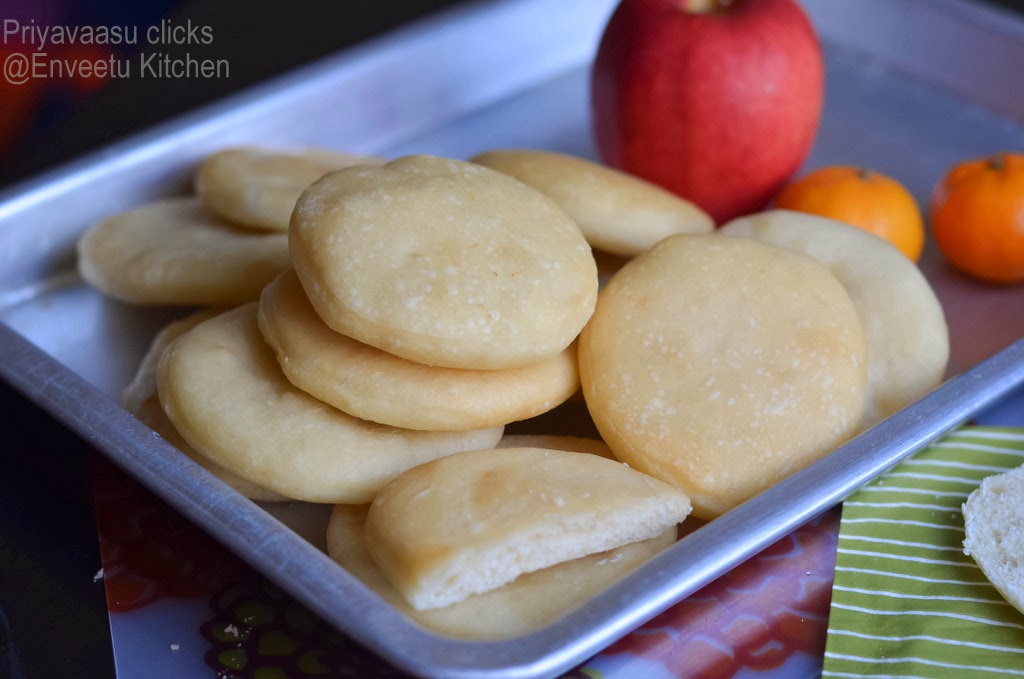 [feast_advanced_jump_to]
Bread Baking
Baking bread is therapeutic. All bakers would agree with this. It is magic to see simple ingredients like flour, yeast and water turn into something beautiful inside that oven.
My love for bread baking reached its peak when i was pregnant with my second child in 2012. I have baked almost every week, that continued after his birth too. He loves freshly baked breads, both my kiddos do. Few breads that were on a repeat those days are Whole wheat sandwich bread, Wholemeal bread by tangzhhong method
I joined few bread baking groups to try different breads from different cuisines. Today's recipe Faluche du nord is from one such Bread baking group, the Homebaker's Challenge, a group started by our friend Priya suresh of Priya's Versatile recipes. An decade old recipe from the blog, getting some content polishing today.
Check this Savory Kugelhopf baked as part of We knead to bake group. Dutch coffee buns as part of Baking partners group.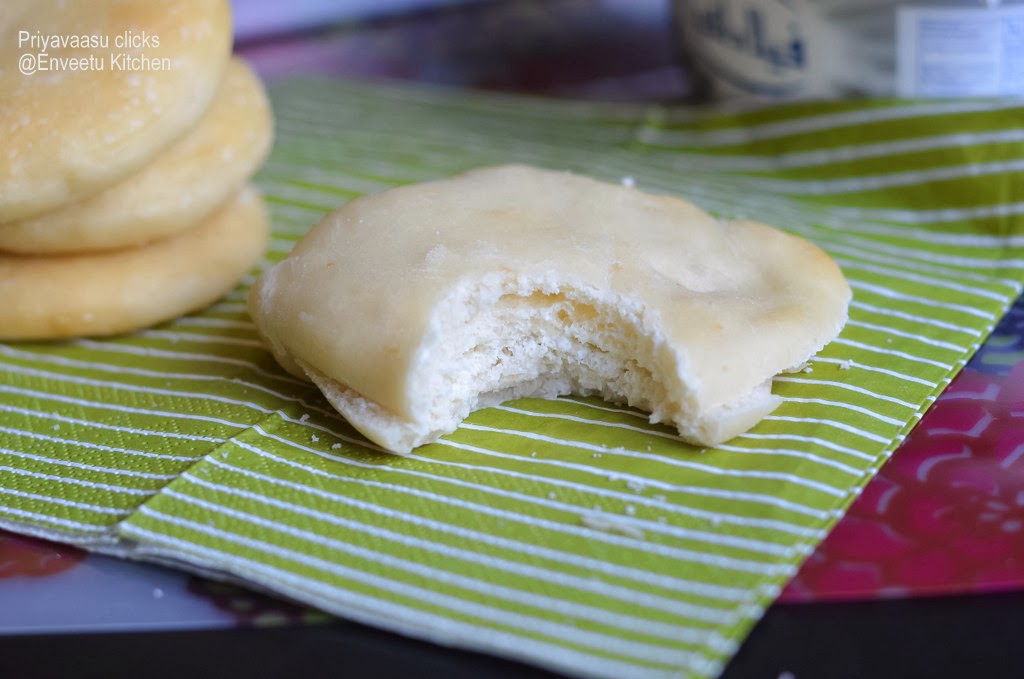 About Faluche du nord
Faluche is a traditional bread in the Nord-Pas-de-Calais region of northern France and the Tournai region of southern Belgium.
It is a pale white bread that is soft and fairly dense. It is neither a round nor flat bread, but looks somewhat like a small deflated soccer ball.
It is usually eaten hot at breakfast, with butter and jam or with cream cheese and smoked salmon or as a snack with butter and brown sugar or with brie cheese. Faluche is made with white flour, baker's yeast, water, a little salt and oil. In a bakery, faluche is often baked as the oven was just heating up before the main baking.
It is an easy bread to bake, only point to remember is not to bake them for long, as Faluche's have a white crust.
What to serve with Faluche Bread
I love to eat this simple breakfast bread topped with my favorite strawberry jam or these delish roasted strawberries. But both my kiddos prefer a spicy cheesy topping, something similar to this spiced labneh or colorful beets labneh or beets hummus.
If you prefer savory spreads on your bread, then try this roasted garlic and red bell pepper spread, roasted eggplant and sesame seeds dip or this finger licking romanian zacusa.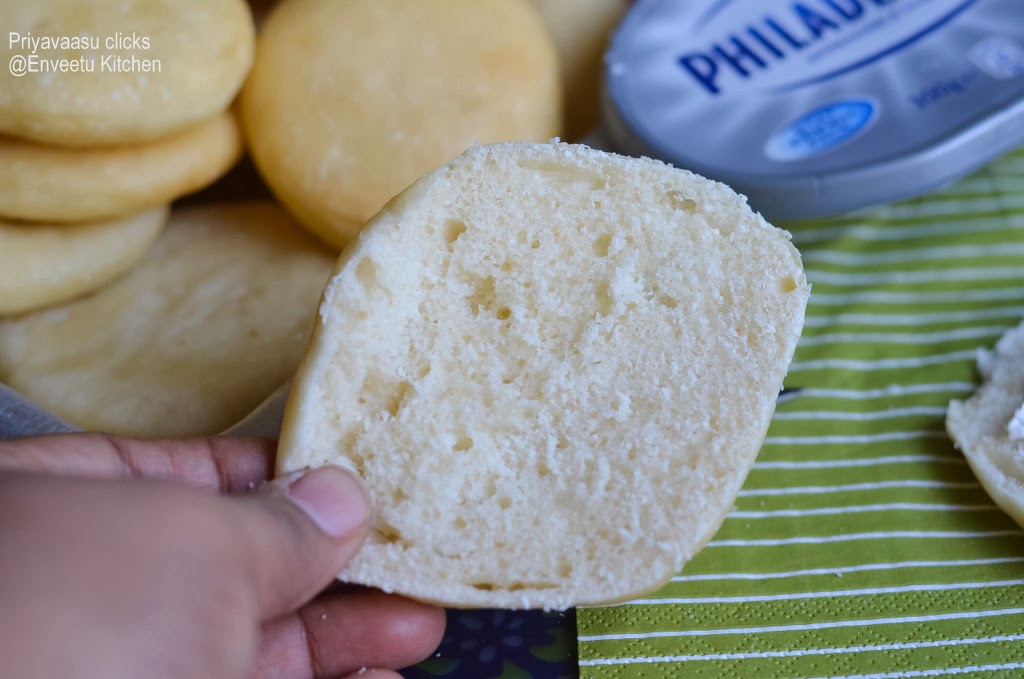 Ingredients to Bake Faluche
Main ingredients : Flour, yeast and water. Faluche is a fairly simple bread to bake and uses minimal ingredients. I have used All purpose flour and instant yeast in this breakfast bread.
Fat : I have used olive oil in the recipe. Both for kneading the simple bread dough and also to brush the top of this homemade bread.
Other ingredients : Salt and sugar are the rest of the ingredients.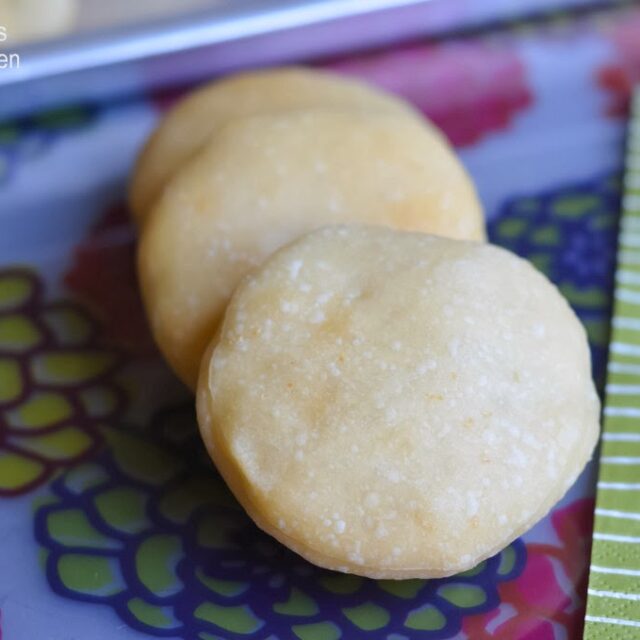 Print
Faluche Du Nord | France Traditional Bread
Faluche du nord, traditional bread from Northern France. A breakfast special bread, that is small, pale white, mostly eaten with jam and cheese.
Course
Appetizer, Breakfast, Main Course, Snack
Keyword
Breakfast bread, Easy bread, Homemade bread, Simple yeast bread, Vegan bread
Bread Proofing time
2

hours
30

minutes
Equipment
Convection oven

Measuring cups and spoons

Bowl for kneading the bread dough
Ingredients
2¼

cups

All purpose flour

½

cup

Water

½

teaspoon

Salt

½

teaspoon

sugar

1

teaspoon

Instant yeast

2

tablespoon

Olive oil

1

teaspoon

Oil

for brushing the top

Extra flour for dusting and rolling
Instructions
Take Flour, instant yeast, sugar and salt in a large bowl. Mix well to combine. The above measurement makes 15 mini faluche's or 6 big buns.

Slowly add luke warm water and knead to form a dough. Water temperature is important while making yeast breads. The water shouldn't too hot or too cold, as both will kill the yeast.

One easy way to check this is, dip your fingers into the warm water, it should be hot but not scaling your skin hot. Then proceed to add the water to the flour to knead the dough.

While kneading add oil and knead well to form a smooth and soft dough.

Cover the dough and let it sit in a warm place for 1.5 hours to proof. If you live a cold area, preheat they oven to 150C, turn the oven off and leave the dough inside with the lights on.

If the climate is very cold the dough might need a bit more time to proof. Mine took about 2.5 hours to visibly puff up, though it wasn't double the volume. 
Let us Shape the bread
Remove the dough from the bowl, punch down the dough to remove any excess air. Knead it once.

Prep your kitchen counter or work space. Sprinkle enough flour on the working surface.

Roll the dough as a large rectangle  of about ¼ -inch thickness. With a round shaped cutter, cut the bread into rounds. I used my cake ring(3.5 inch diameter) for the same. You can even divide the dough into 6 even balls to make burger-size buns out of it.

Place the shaped buns on a greased baking tray, cover it with a kitchen towel and Let them sit for another hour.
Let us Bake the bread
Preheat the oven to 350F/170C. 

Brush the top of the faluche with the oil. Sprinkle some flour on the top and bake for 10-15 minutes.  Faluche should have a white crust, so take care not to bake for a long.

Let the baked bread cool completely on a wire-rack, serve it for breakfast with some cheese or Jam of your choice.

I stored rest of the bread in a ziploc pouch in the refrigerator and used it up for next 2 days.
Nutrition
Calories:
226
kcal
|
Carbohydrates:
45
g
|
Protein:
7
g
|
Fat:
2
g
|
Saturated Fat:
0.2
g
|
Polyunsaturated Fat:
0.5
g
|
Monounsaturated Fat:
1
g
|
Trans Fat:
0.004
g
|
Sodium:
286
mg
|
Potassium:
85
mg
|
Fiber:
2
g
|
Sugar:
1
g
|
Vitamin A:
13
IU
|
Vitamin C:
0.01
mg
|
Calcium:
12
mg
|
Iron:
3
mg
The post Faluche Du Nord | France Traditional Bread appeared first on I camp in my kitchen.