Fun Recipes and Tips for Getting Kids Involved in Cooking
One of the best ways to get your kids to eat cleaner is by getting them involved! If cooking is a fun activity, a way to be creative, or a chance to spend time with you, then they'll want to do it. Kids love to assert independence, help the people they love, and interact with the world around them.
According to several studies, children who help in the kitchen and are a part of the cooking process are much more likely to eat healthier and enjoy fruits, veggies, and other nutritious foods than children who don't cook. The research also showed that when kids are included in meal prepping and planning, they're more confident about their food decisions and the importance of eating nutritious meals.
These processes don't only inspire kids to eat what they help cook or make healthy choices, but they're fantastic ways to create memories as a family and grow closer together.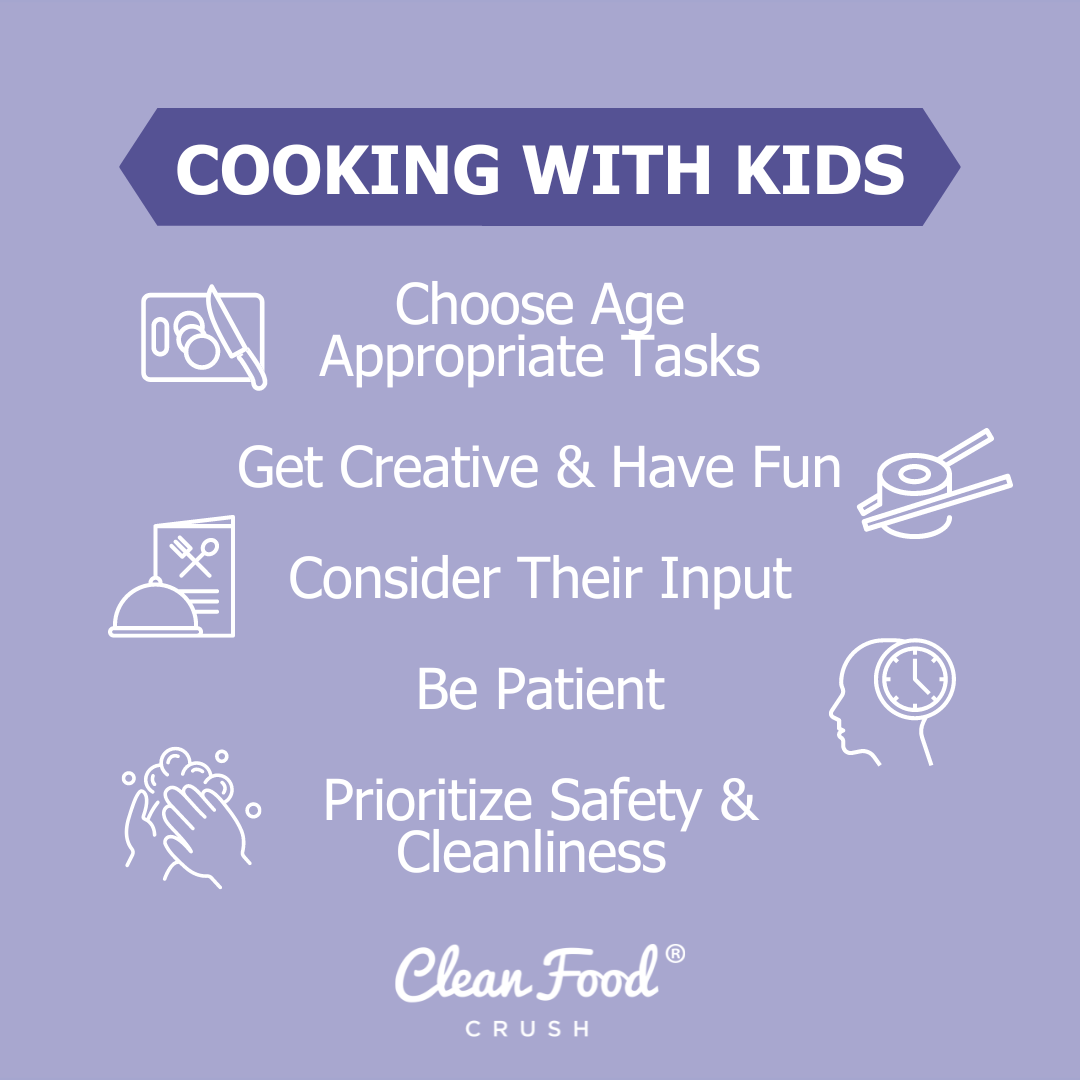 When cooking or baking with your kids, there are a few things to consider:
  Choose Age Appropriate Tasks
Consider how old your child is and designate certain tasks like chopping vegetables or fruits, mixing the ingredients, de-stemming kale, creating little animals with the piece, or coating fruit with chocolate or chicken with breading mixture.
  Get Creative & Have Fun
Go ahead and play with your food! Understanding that food is fuel and meant to be enjoyed is vital to having a healthy relationship with it. Have fun with the process and make something unique like little chocolate turtles or veggie bugs.
  Consider Their Input
Take your child's taste into consideration and choose foods that they'll actually enjoy. Also, offer them the chance to help create weekly menus by providing them with several options to choose from. Teamwork reinforces that they are truly involved in the process, not simply doing a chore.
  Be Patient
At the end of the day, kids are kids, and they can be messy, disorganized, emotional, and overzealous. Honestly, having your child "help" you cook will likely make the process longer and more difficult. So, you'll need to be patient with them, just like any other time!
  Prioritize Safety & Cleanliness 
Make sure to stress the importance of washing your hands, cleaning the produce, and being safe when using utensils like knives or hot stoves.
With that being said, here are twenty recipes that are great for making with children!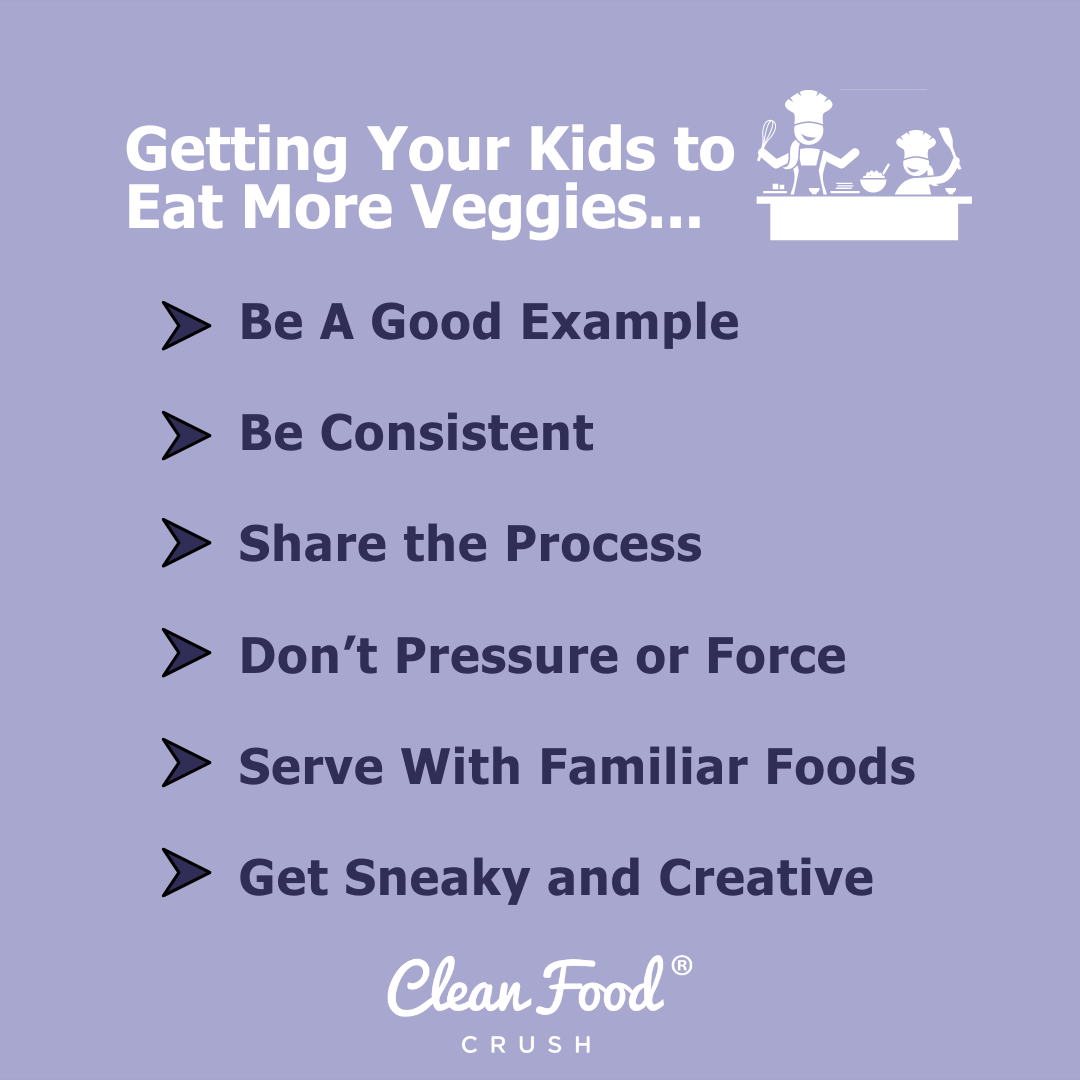 The banana sushi is a quick and simple recipe that kids of most ages should be able to handle with your help. And it's not only a delicious treat but a fun way to get creative and have fun in the kitchen!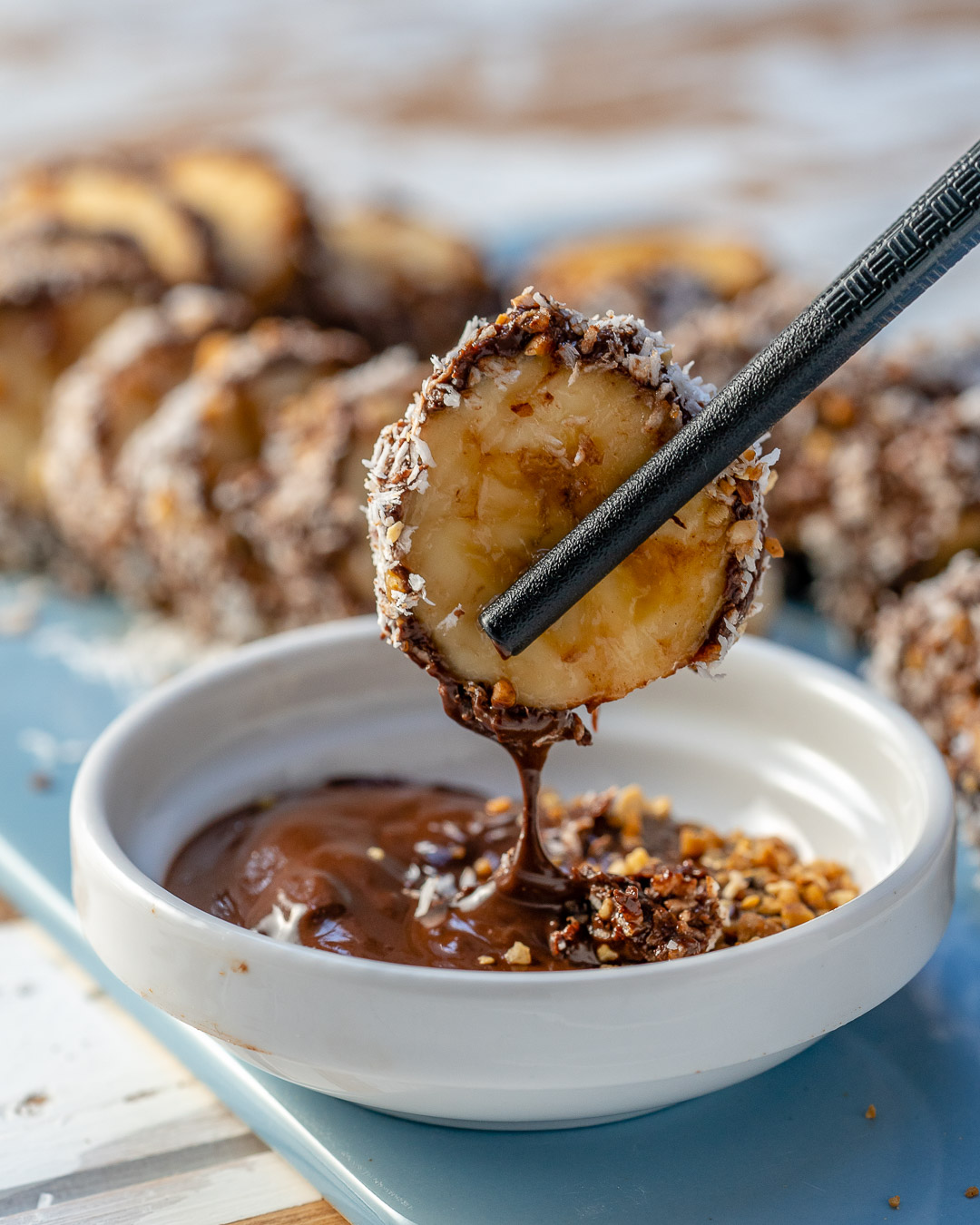 Another delicious recipe that lets your kids play and have fun in the kitchen! These cuties are SO simple, so invite your toddlers to help arrange the ingredients into little turtle treats. 

Satisfy the munchies with these savory veggie-packed snacks! Vegetable Fritters make for a super tasty and fun recipe to make after school or on the weekends when everyone's hanging out in the kitchen looking for something interesting to snack on.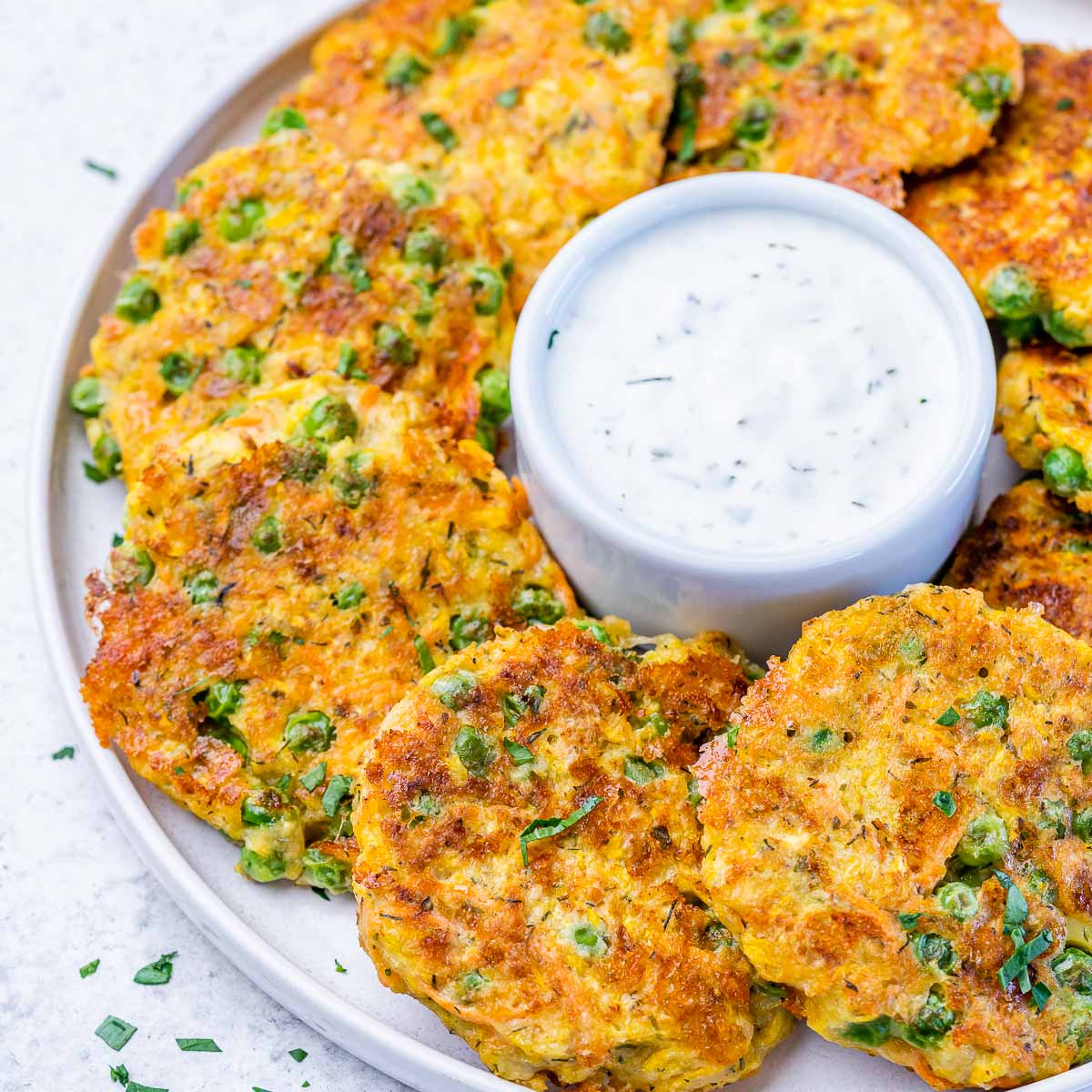 We're not short of any fun critter snacks today! Making these veggie bugs can be a fun craft for a children's party to keep the kids busy assembling their own little bugs or just to make some ahead of time to set out on a platter for your guests.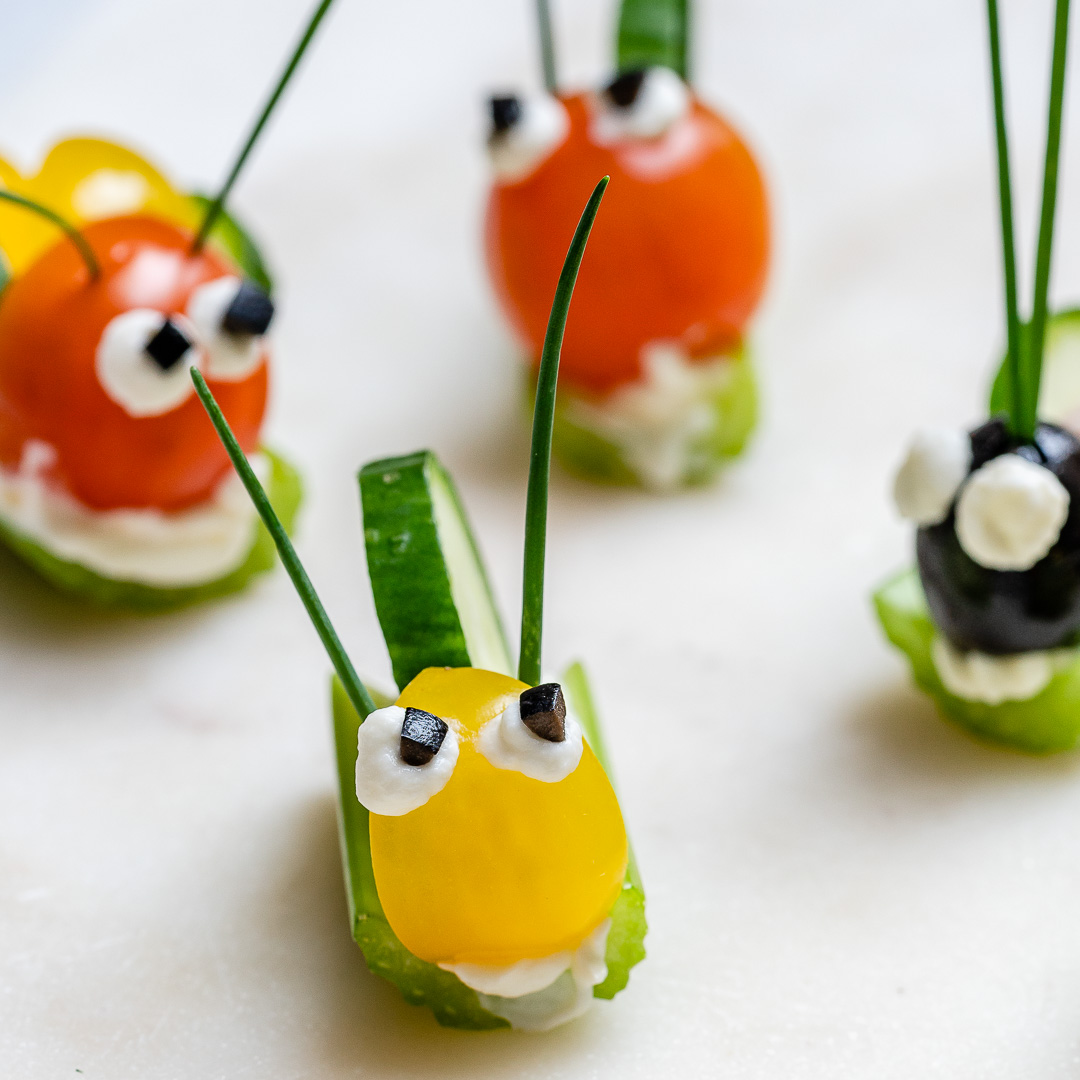 Your kids are going to love these sweet and healthy snacks. It's a straightforward recipe for the younger ones who love to help out and take part, and it makes for a super quick cleanup!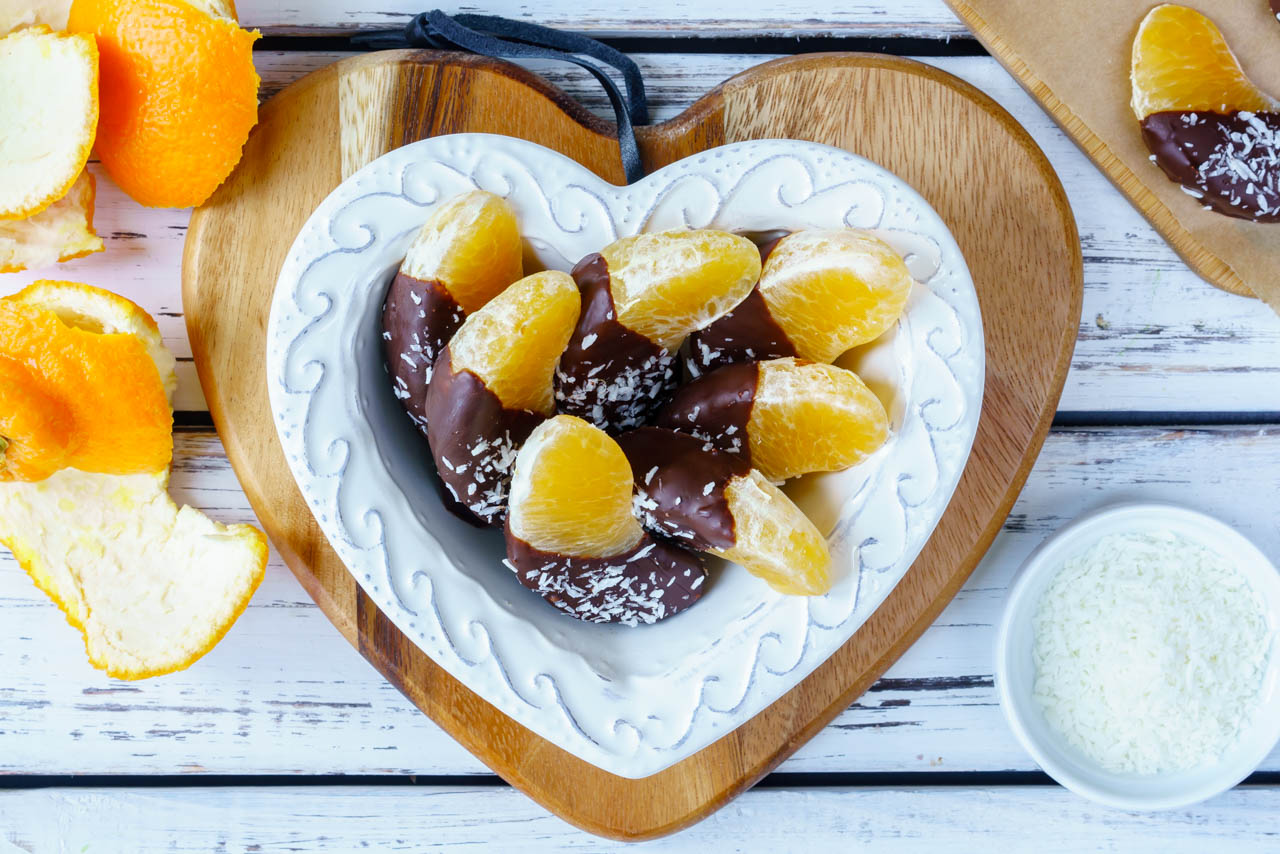 Convince any picky eater (or trick them) to eat their broccoli with these flavorful, protein-packed breakfast bars! Broccoli is a vital veggie and a nutritional powerhouse full of essential vitamins, minerals, fiber, and antioxidants.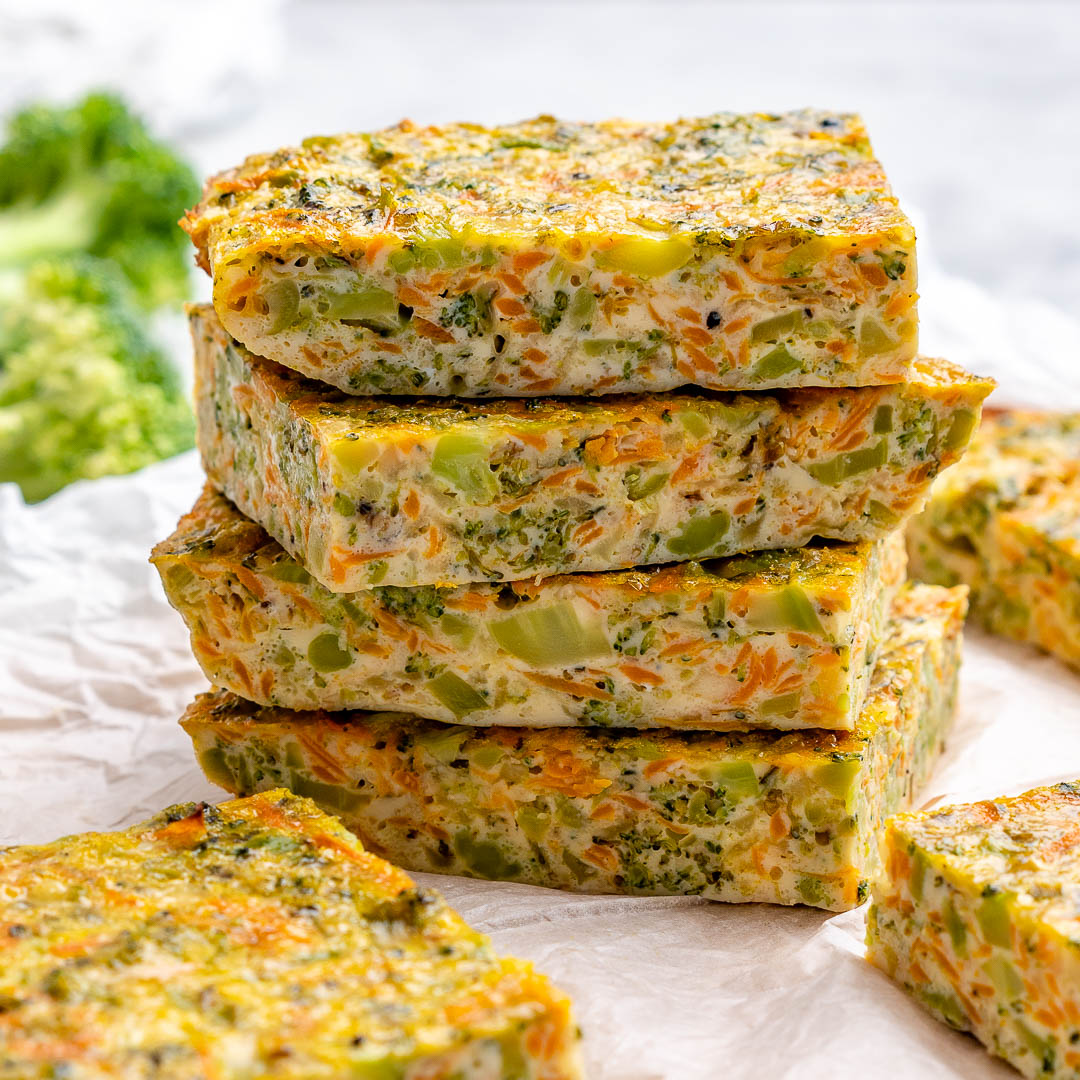 Simple, easy, and affordable, with only 3 ingredients, these cookies will quickly become a family favorite! If you need a reason (besides the simplicity and the taste) to enjoy these cookies, check out this post about oats and their many health benefits.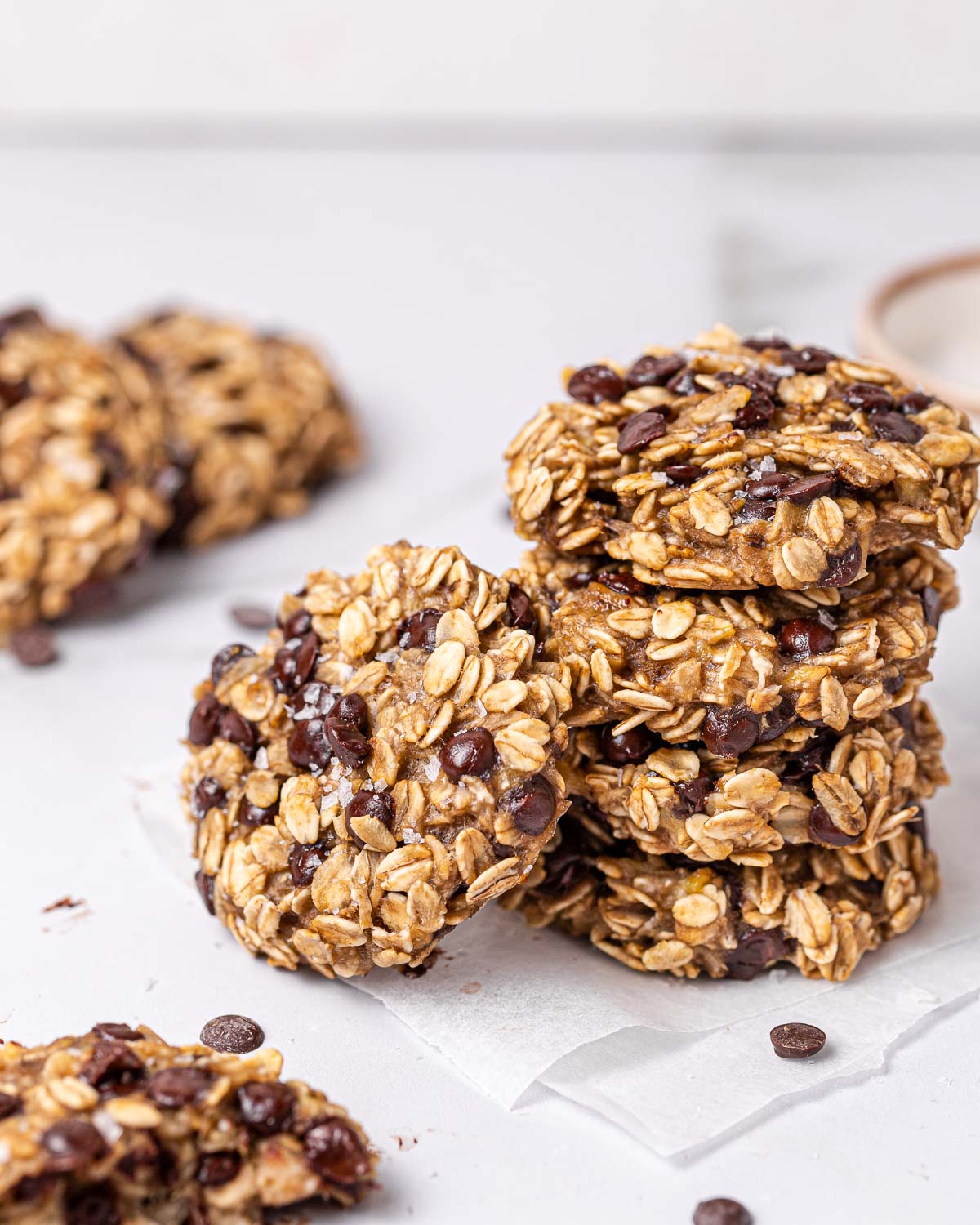 Mouthwatering. Quick. Easy. Nutritional. Affordable. Need I go on?! These tuna melt stuffed peppers are full of flavors and protein and will be an instant crowd-pleaser!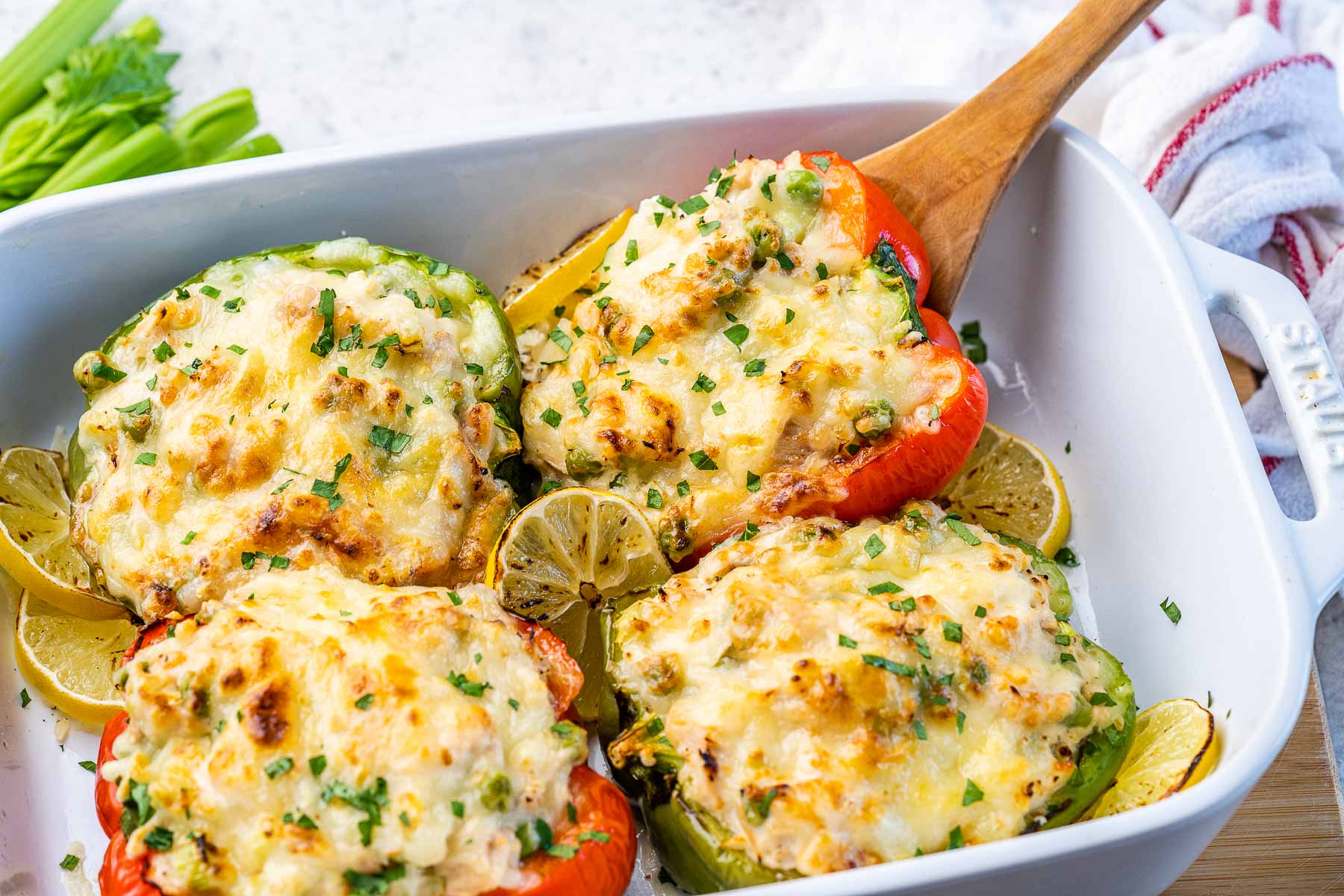 These sweet potato pancakes have the most satisfying fluffy texture and delightful flavors. Complex Carbohydrates from Sweet Potatoes are my favorite carbohydrates because they leave the body feeling full of energy rather than bloated and tired like simple carbs cause.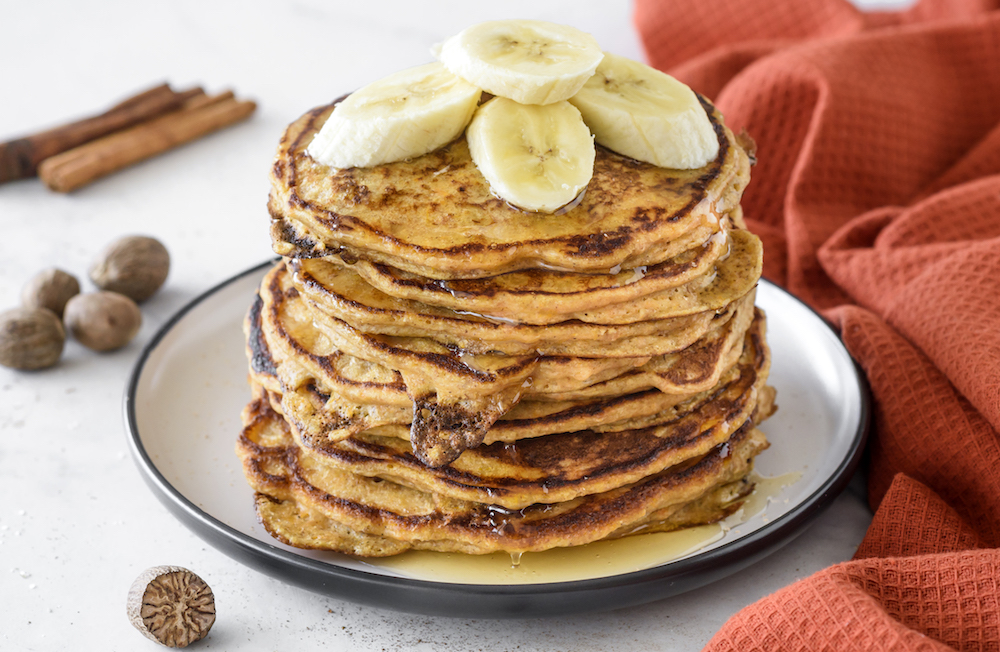 These treats don't have to be a Valentine's day only dessert! Get the chocolate ready and let your kids have all the fun when dipping the strawberries.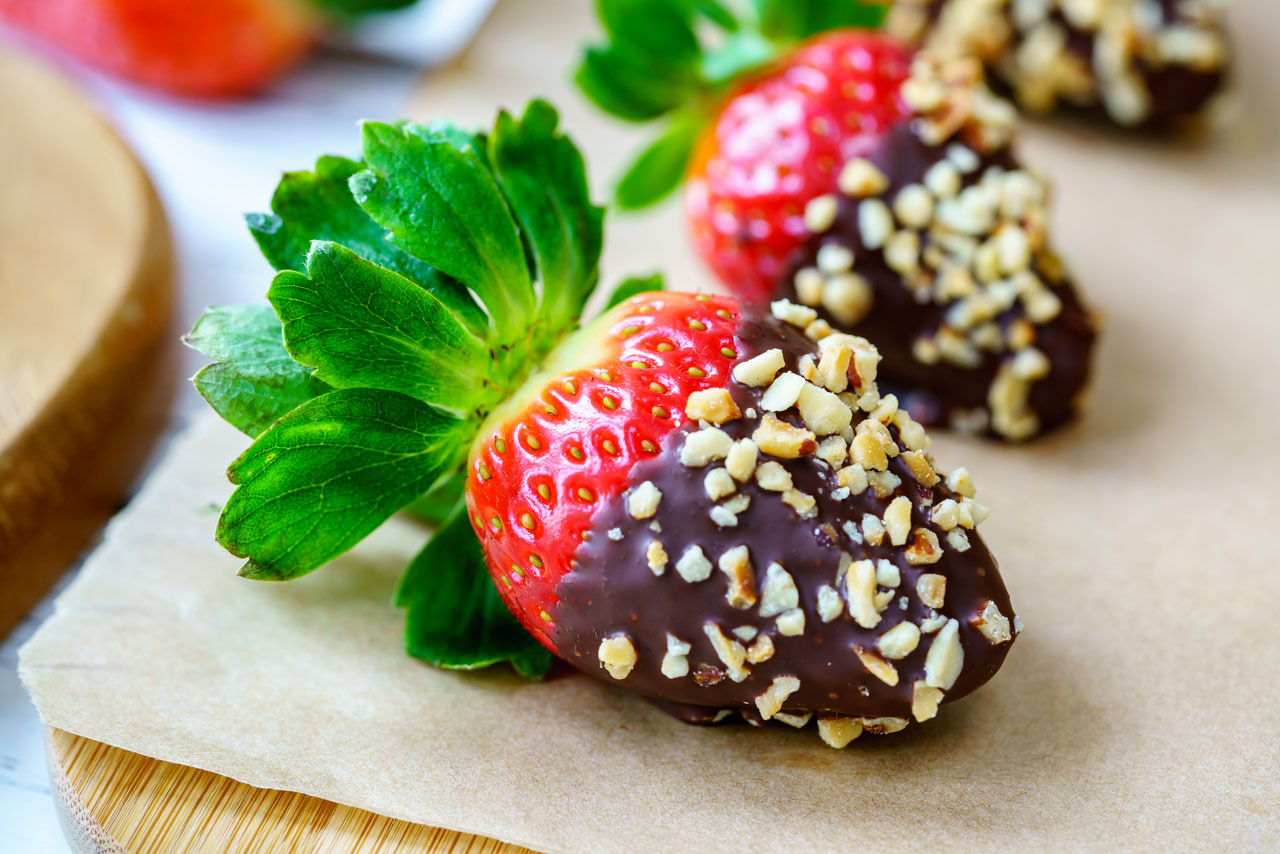 Instead of taking your kids to a fast food place for chicken tenders, have them help you make these! They taste even better and are SO much healthier.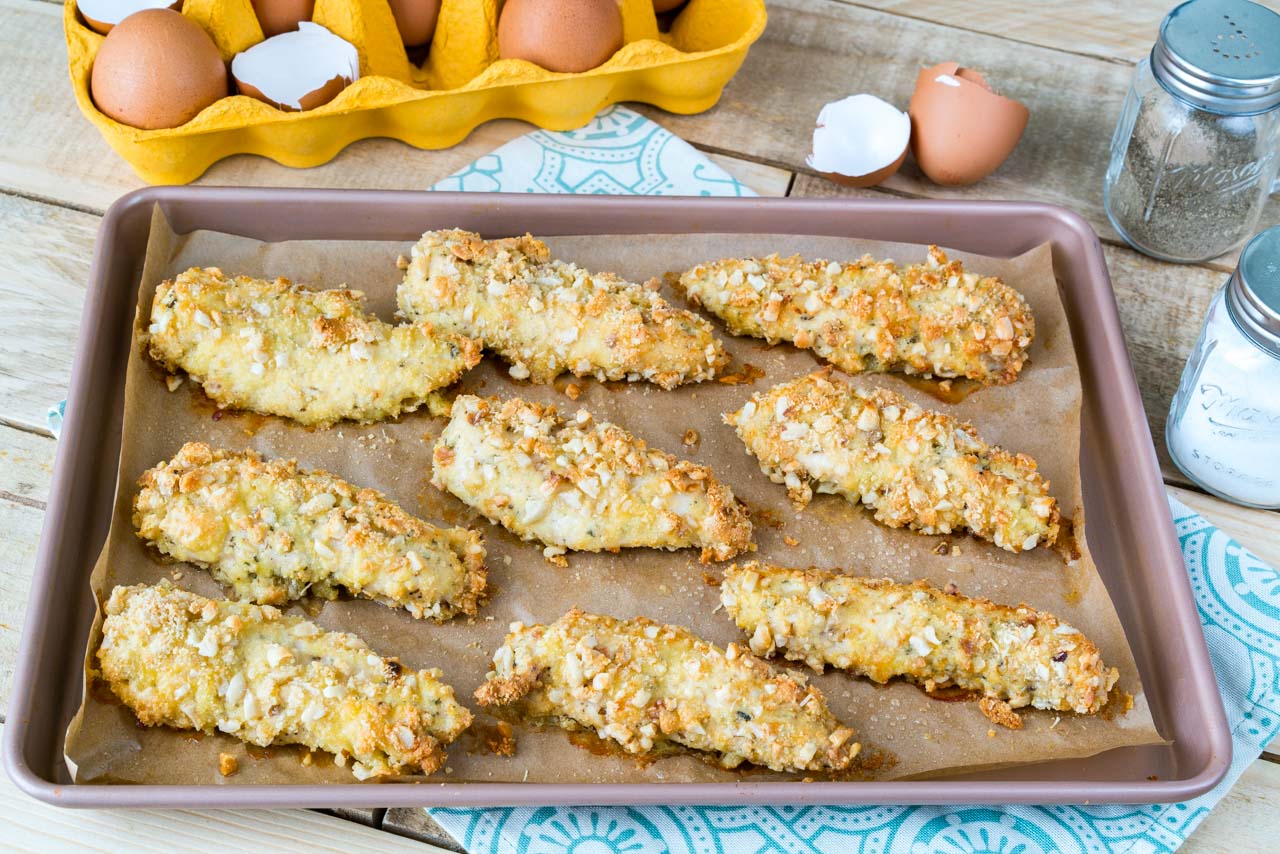 Make some memories while making these kabobs! Feel free to get creative and switch it up using your kids' favorite fruits.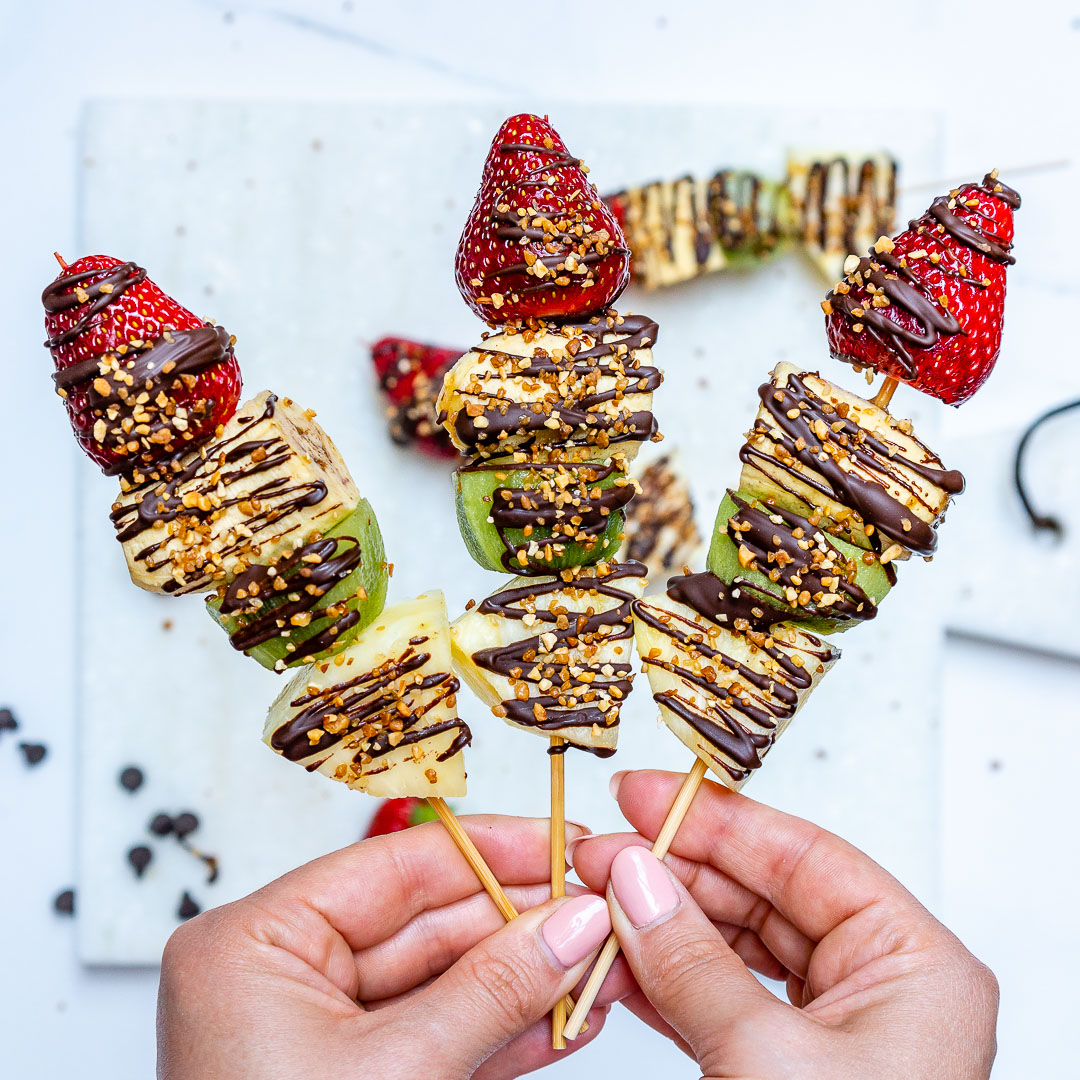 These lil wraps are great for inexpensive meal prepping! Simply assemble a large platter of them quickly and serve at any event or gatherings you may have!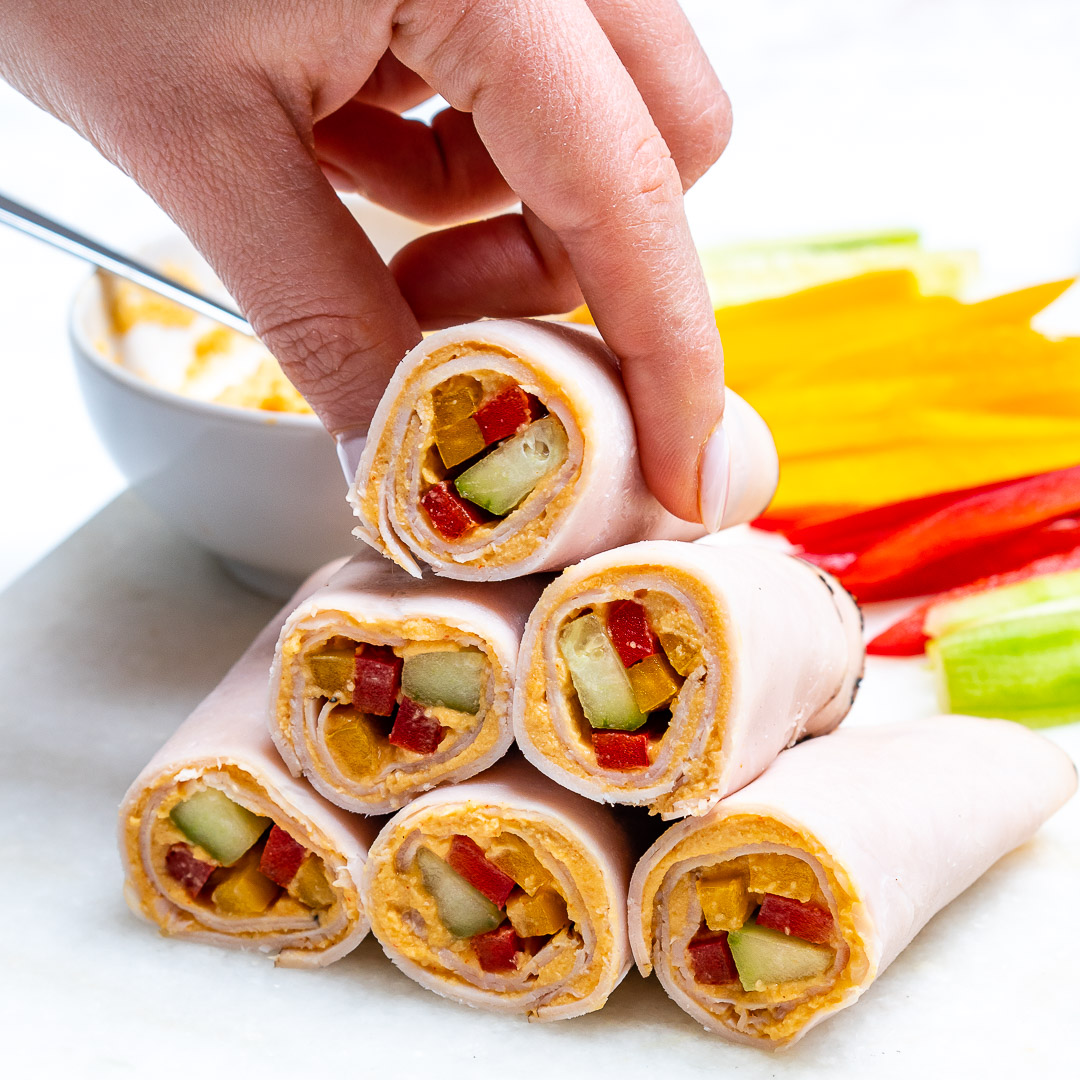 Don't let the chickpeas turn you away from these blondies! Without sacrificing an ounce of taste, this delicious dessert is free of refined sugar and preservatives and provides a good amount of fiber, folate, protein, iron, magnesium, and phosphorus.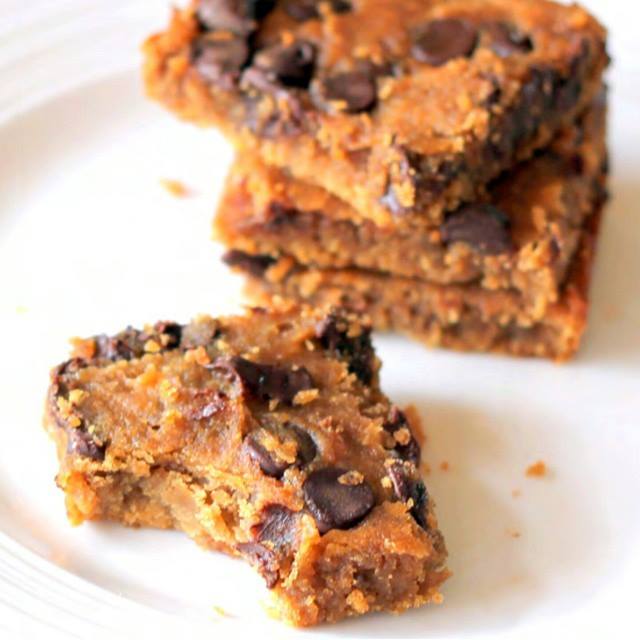 Both the kids and adults in your life will enjoy snacking on this cute fruit tray! It has all the fun of fries and dips without the unnecessary starches. The creamy yogurt fruit dip is packed with protein and nutrients and is ULTRA delicious!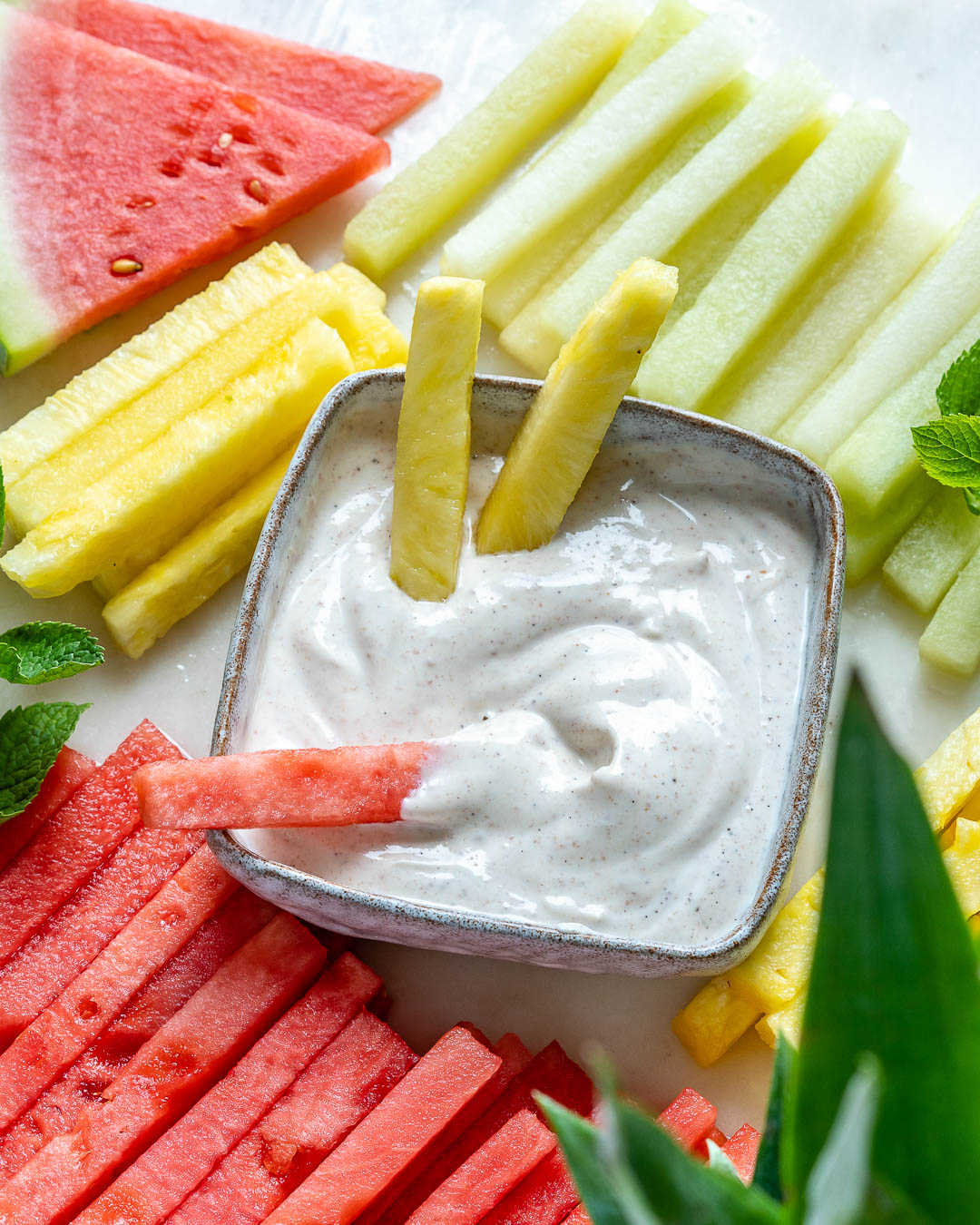 Satisfy your cheeseburger cravings at home with this salad bowl! Make cooking these a group effort by delegating tasks to each kid. Have one mix the sauce, one (preferably older) chop the veggies, and the last assemble the bowls!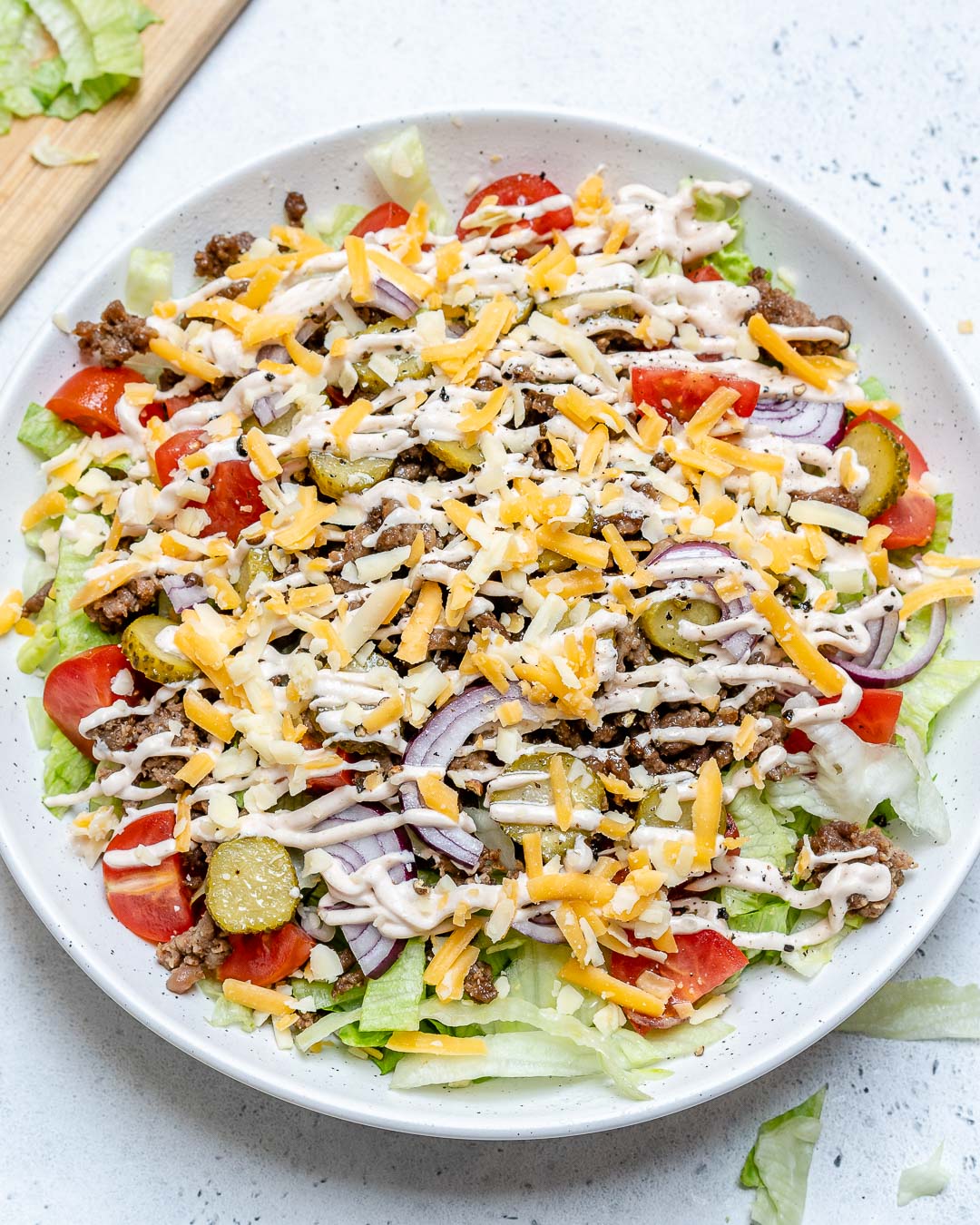 I served these fun mini pancakes piled in a bowl with berries and yogurt and then drizzled with peanut butter, sort of like a parfait. It made breakfast feel just a little bit more fun and memorable!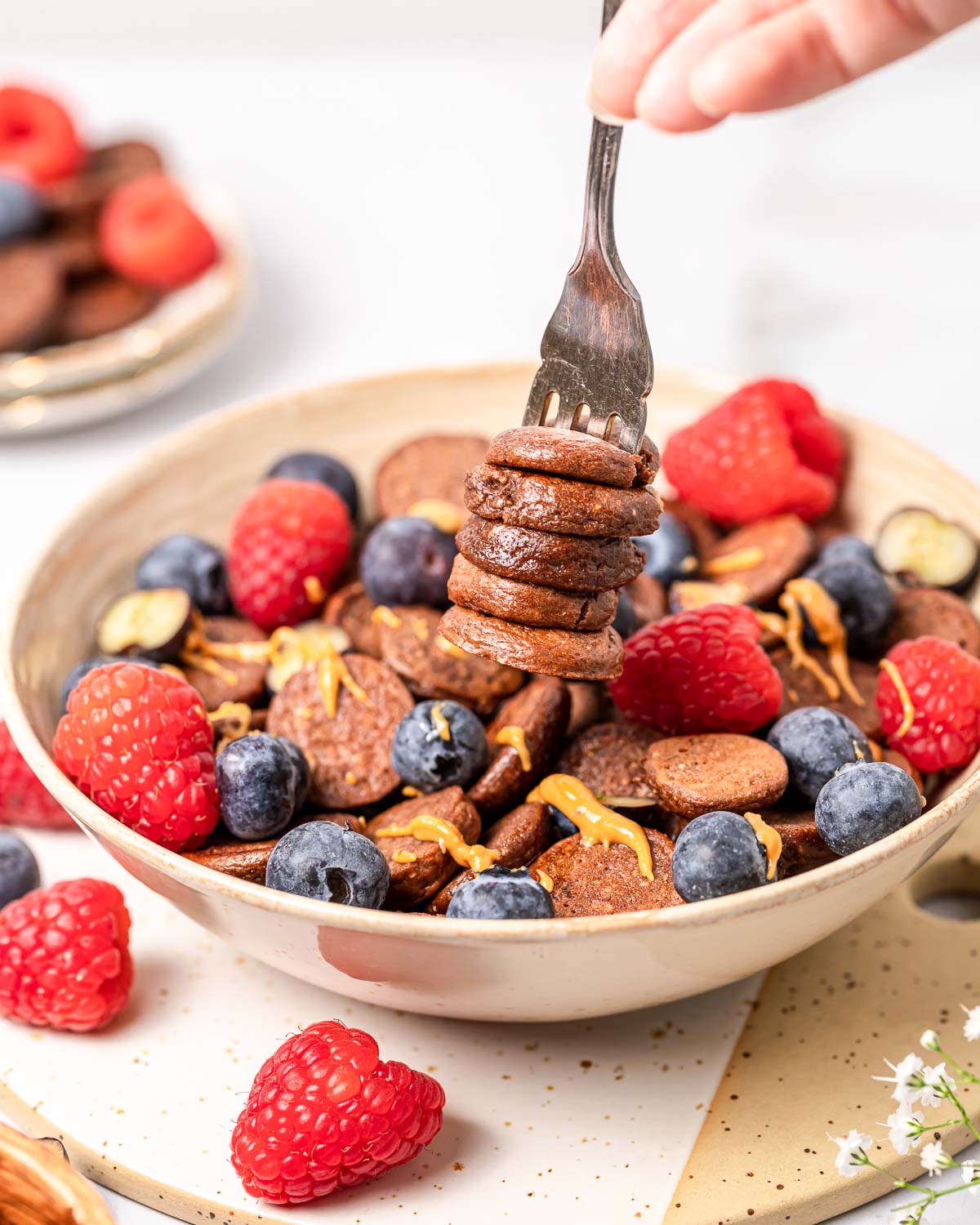 This might be a recipe to make with the older kids, as it includes some food processing and frying! But younger kids could still help with mixing the ingredients and rolling up the mixture.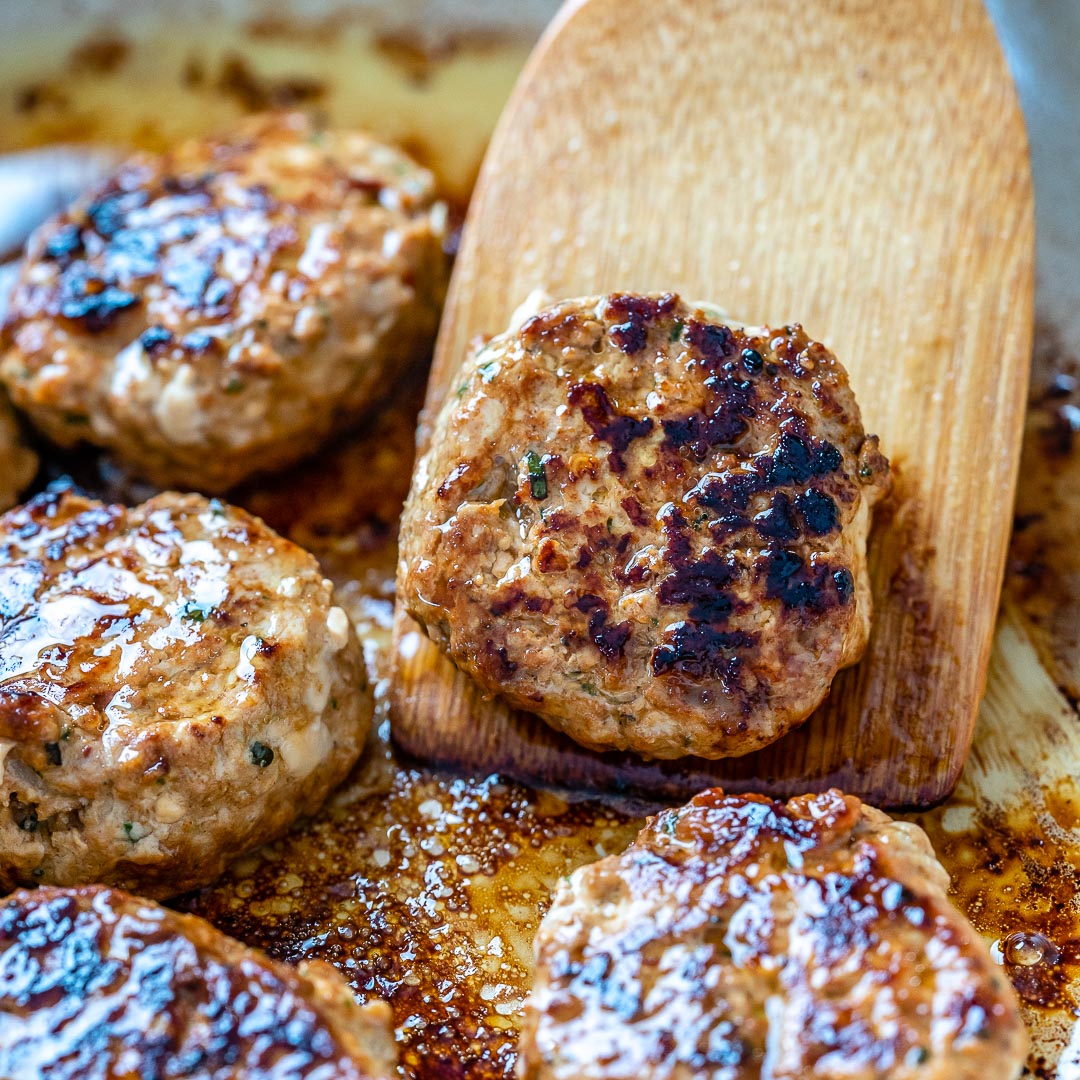 Did you know that 90% of us don't get enough vegetables every day? That's why getting creative with sneaking veggies into your diet is important! The best way to prepare and eat vegetables is the one that you enjoy!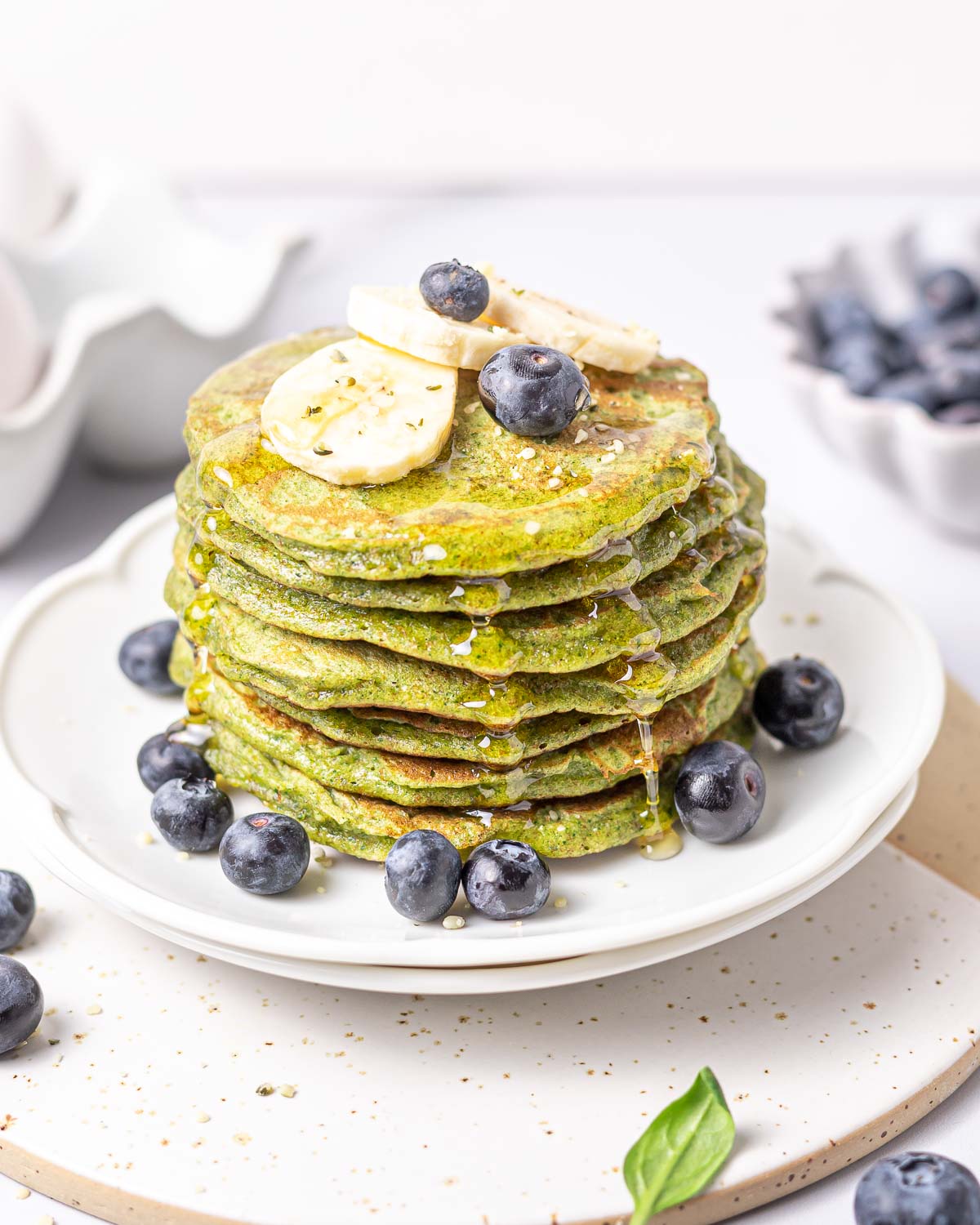 I want to end with another delicious chicken fingers recipe because what kid doesn't LOVE them? Thanks to the delightful sesame coating and coconut flour, these crispy chicken fingers are naturally gluten-free, perfect for anyone needing to avoid gluten.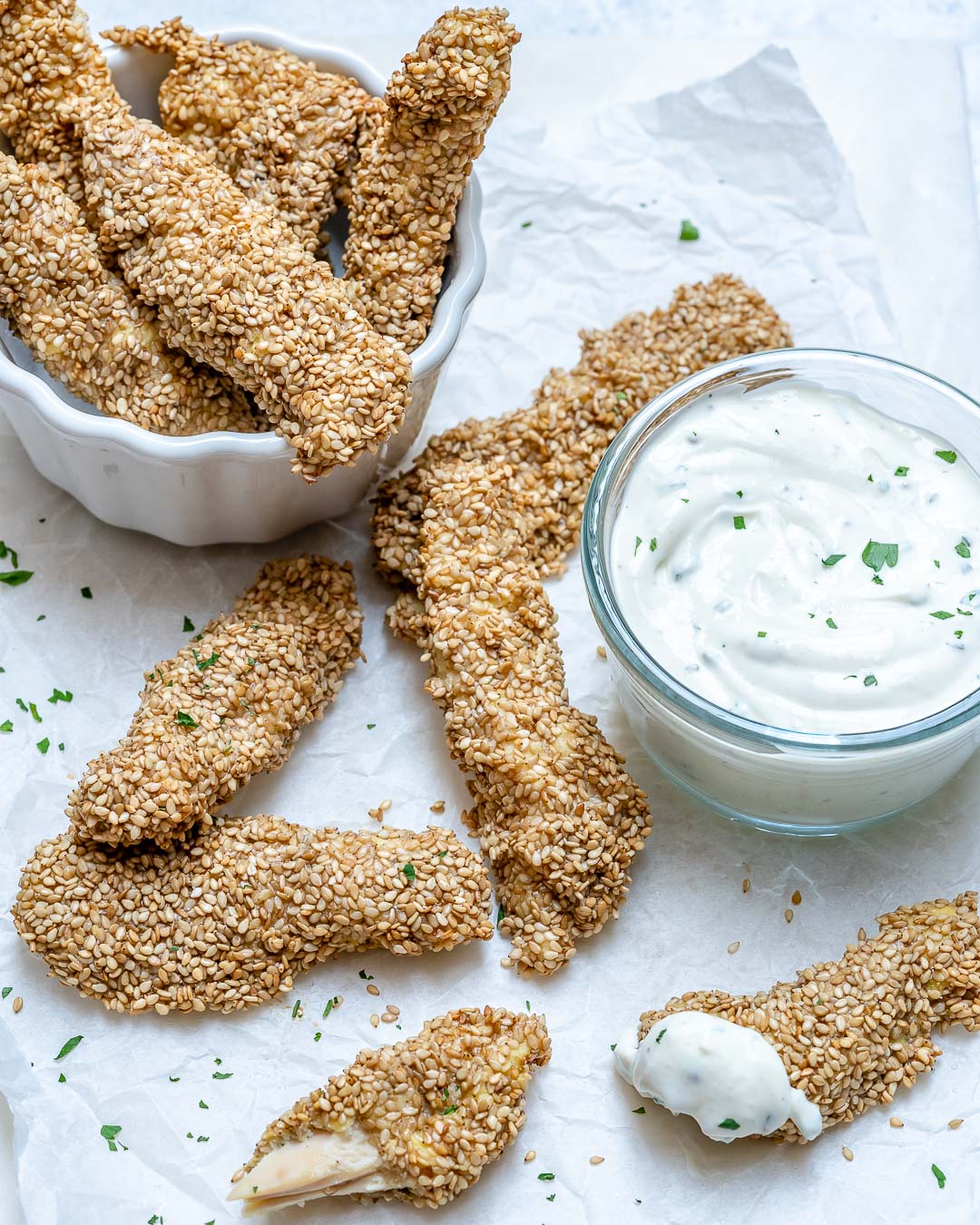 ---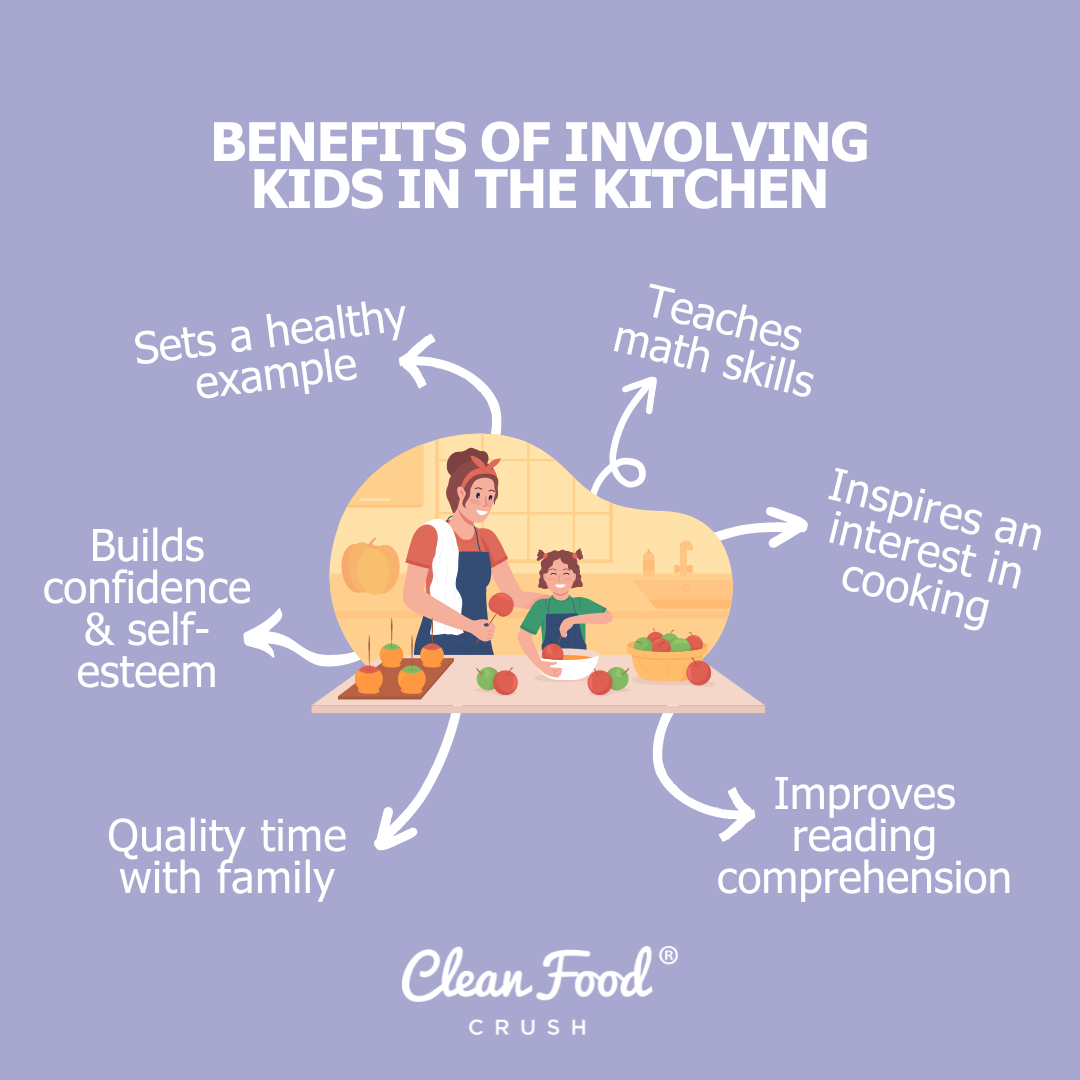 Every kid is different, so cooking with kids calls for just as much individuality!
Find a recipe that your family will love and get your kid involved with cooking in a way that works for them. Switch up what you prepare with the children and jump from treats to snacks to meals to keep the fun alive!
However your kids participate in cooking or baking, I hope you have fun and make fantastic memories!
Let me know your favorite recipe to make with children in the comments below!
The post Fun Recipes and Tips For Cooking With Kids! first appeared on Clean Food Crush.