Throw a holiday cookie party for your family and friends. We've got ideas for the crafts, menu and decor ideas.
The holiday season is about spending time with family and friends. We've come up with ideas for a sweet holiday tea and cookie decorating party. It's a perfect kid-friendly way to ring in the season. We're providing the crafts, menu and decor ideas for a seamless party. 
Related: Throw a tea party birthday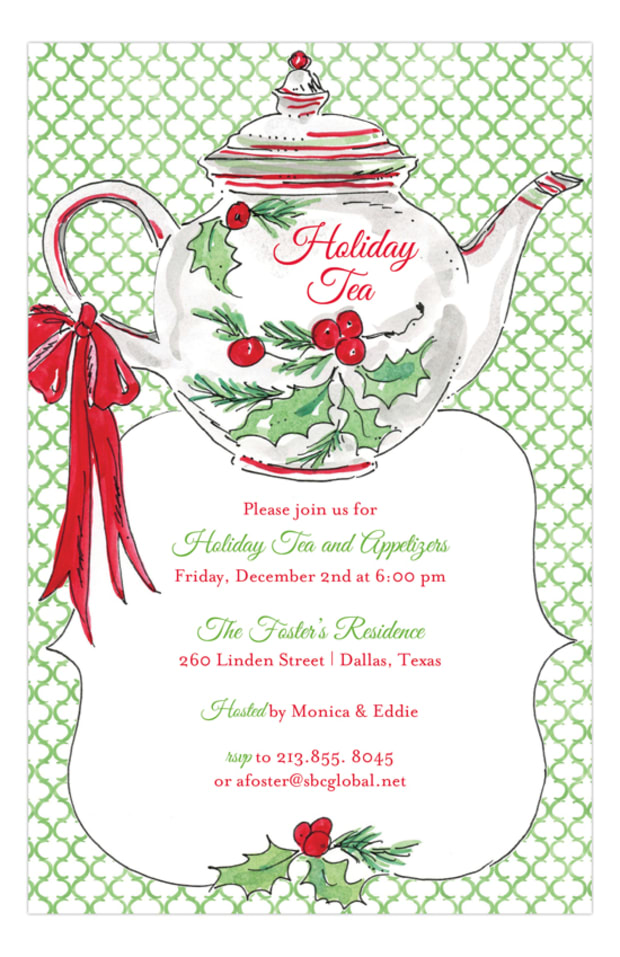 The holidays are such a special time, but let's face it, they can be really hectic. Between gift wrapping, hiding the Elf and holiday baking, the holidays are a lot of work for busy moms! With a sweet holiday tea party and a super easy baking kit from Betty Crocker, a holiday tea and cookie decorating party can be just the break you need from the hustle and bustle of the holidays.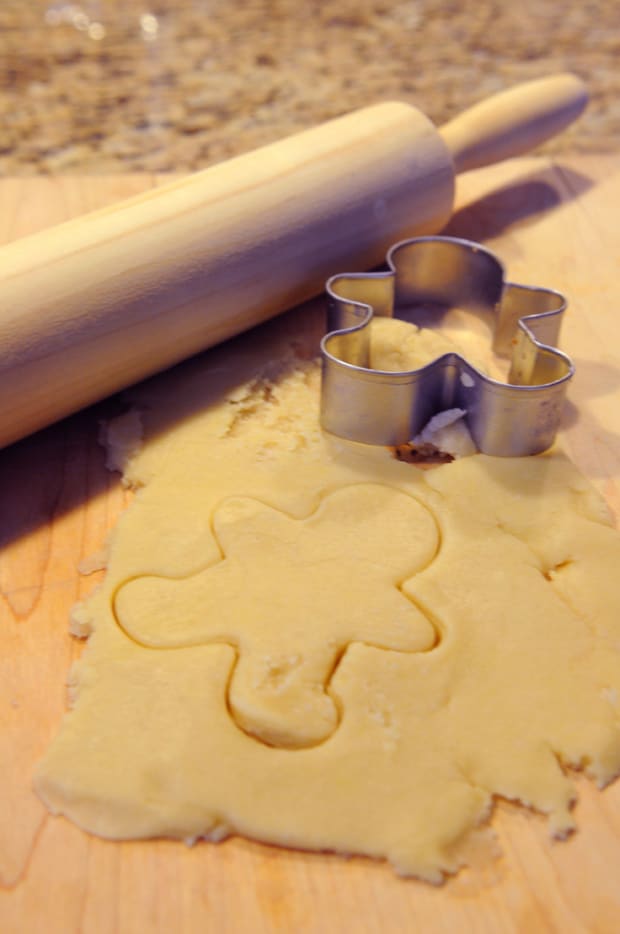 Cookie Party Planning
Start the party off right with a cute invitation like this one from Polka Dot Design! The perfect age for this party is really 4 and up, but with supervision smaller guests can get into the spirit too.
Next up, you'll want to think about the cookies. Betty Crocker's holiday baking kit comes wrapped up in a pretty package complete with everything you need to bake with your kiddos! From sugar cookie mix to spoons to a cookie cutter, the only thing you'll need is an egg and a stick of butter! It doesn't get much easier than that!
Cookie decorating is a fun activity for a group of kids any time of year! To prepare the cookies to be decorated at the party, bake cookies with your child ahead of time. To create easy sugar cookies, you just use the Betty Crocker mix and add in butter and an egg. 
Transfer the dough to a floured cutting board and start rolling out the dough to about 1/4 inch thick, a little extra help might be needed.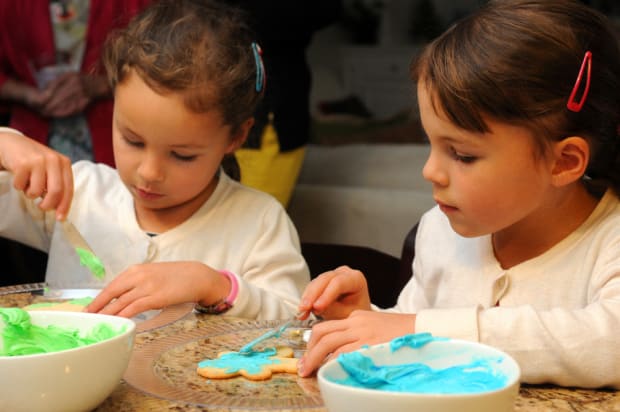 Now comes the fun part! Using the gingerbread cookie cutter from the Betty Crocker kit, start cutting out little gingerbread men and placing on an ungreased baking sheet.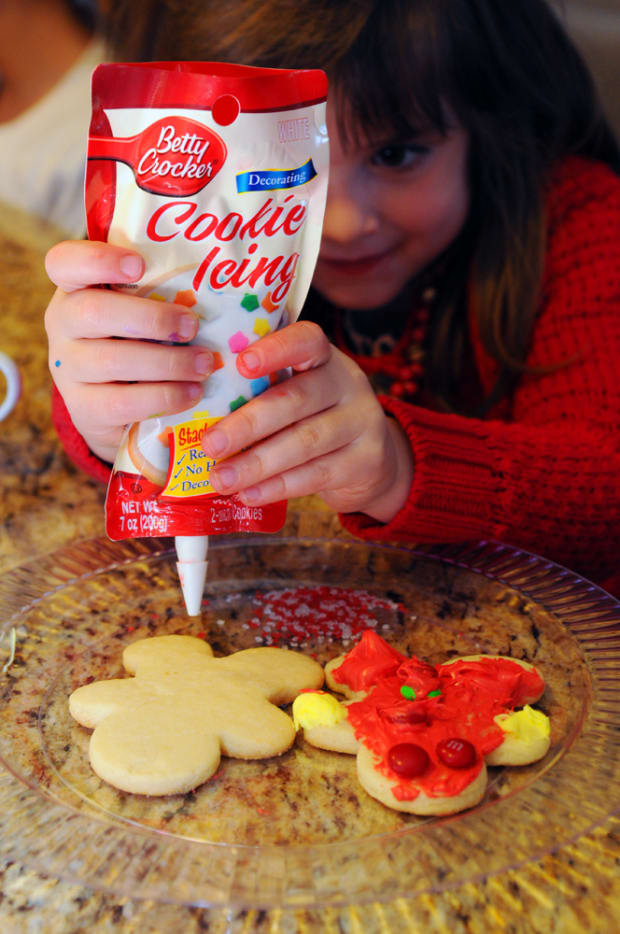 After baking in the oven for 5-7 minutes, your gingerbread men are ready to cool and more importantly, ready to be decorated! Set up a simple decorating station for your party including the baked cookies, sprinkles and different colored frosting made with Betty food coloring gel. The kids will love getting their Betty on! From frosting to sprinkles, these cookies will almost look to good to eat!
Who can blame the kiddos from sneaking a quick lick of yummy frosting?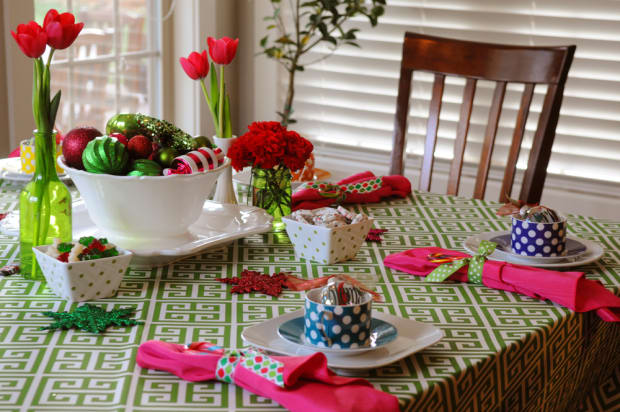 Holiday Tea Party Decor
When setting up for this fun tea party, use festive tablecloths and napkins. The colors green, pink and red are perfect for the holidays but the color combo can be used any time of year! Sparkly ornaments in a bowl and candy canes make great holiday table decorations!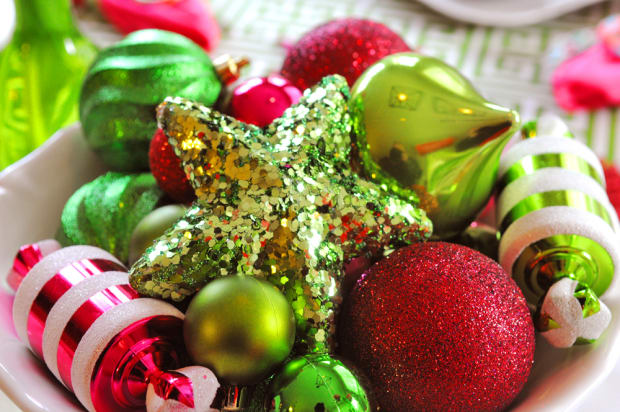 Flowers are always a fun addition to any party table!
Momtrends Tip: For an added party favor, personalized ornaments are a fun take home gift for each child!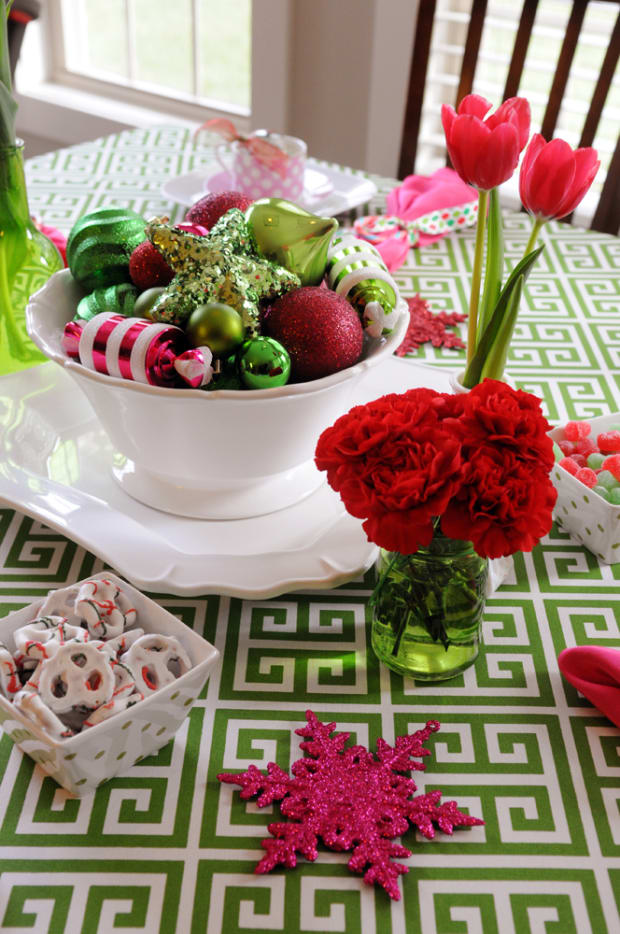 Since this is a tea party, don't be hesitant to use tea cups all around the party! Pretty white teacups from Ikea are perfect for displaying candies and snacks like these fun snowmen marshmallows also from Ikea.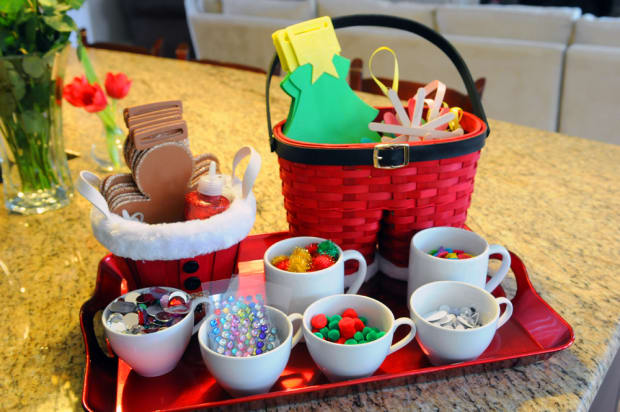 Holiday Gingerbread Craft
In addition to cookie decorating, a craft station is also a fun addition to any party to keep kids busy! Michaels has a wide array of easy crafts for all ages and any time of year!  The Ikea tea cups are great for storing small art supplies at the craft station!
We purchased pre-made Gingerbread Men, but you can easily stencil a few of these to have them ready for your young guests.  Then set out some decorating tools for them to personalize ornaments to put on their trees at home.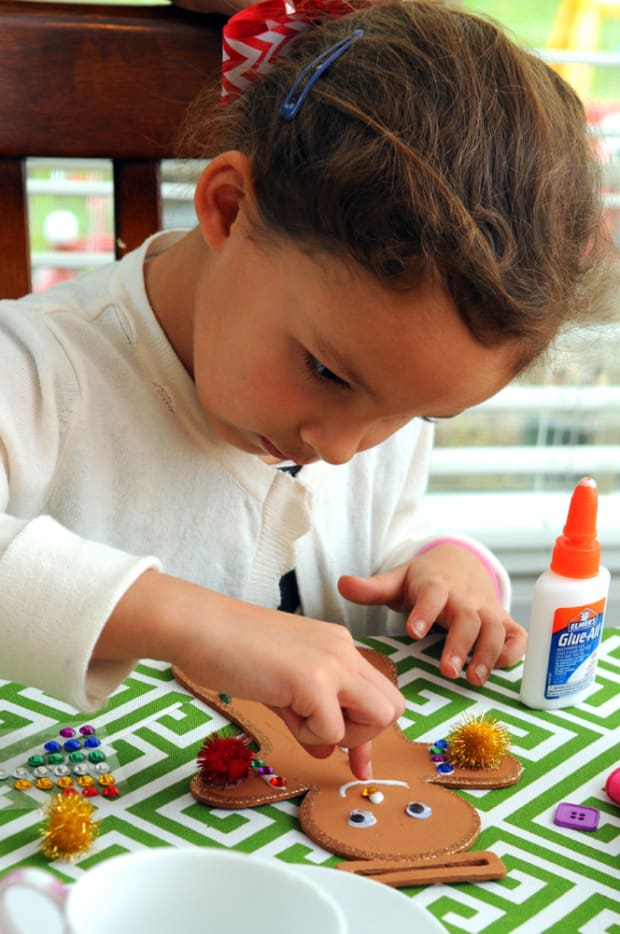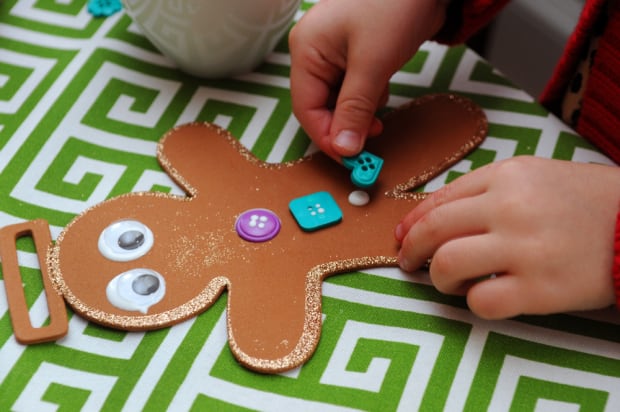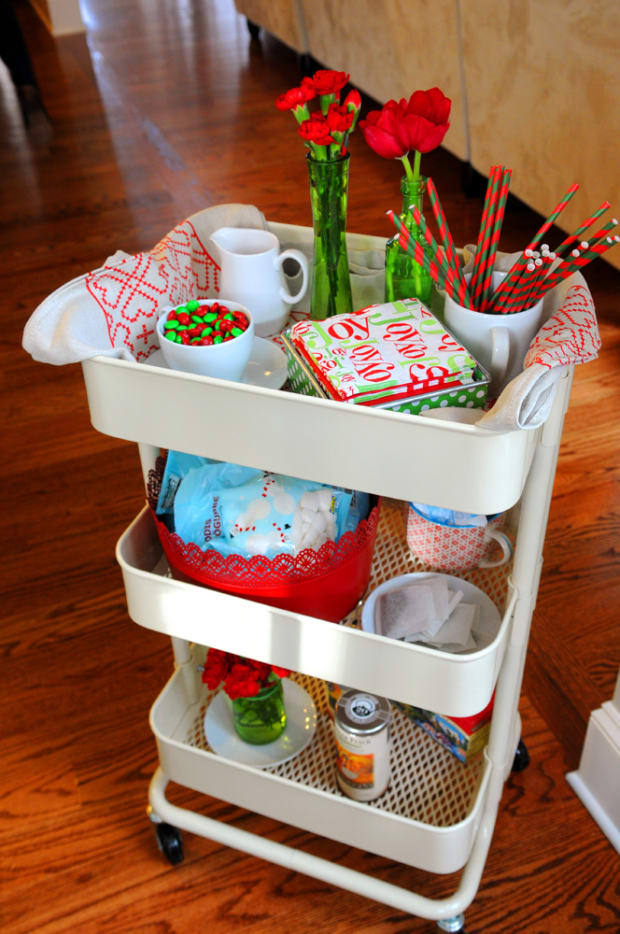 DIY Cocoa Station
Hot chocolate is a crowd-pleaser and makes kids and adults alike giddy. We turned this Ikea drinks cart into a portable cocoa station for our guests. Hostessing is a lot easier with these self-serve options.
This festive red bowl from Ikea is perfect for storing their fun Snowmen marshmallows at the tea and hot chocolate station.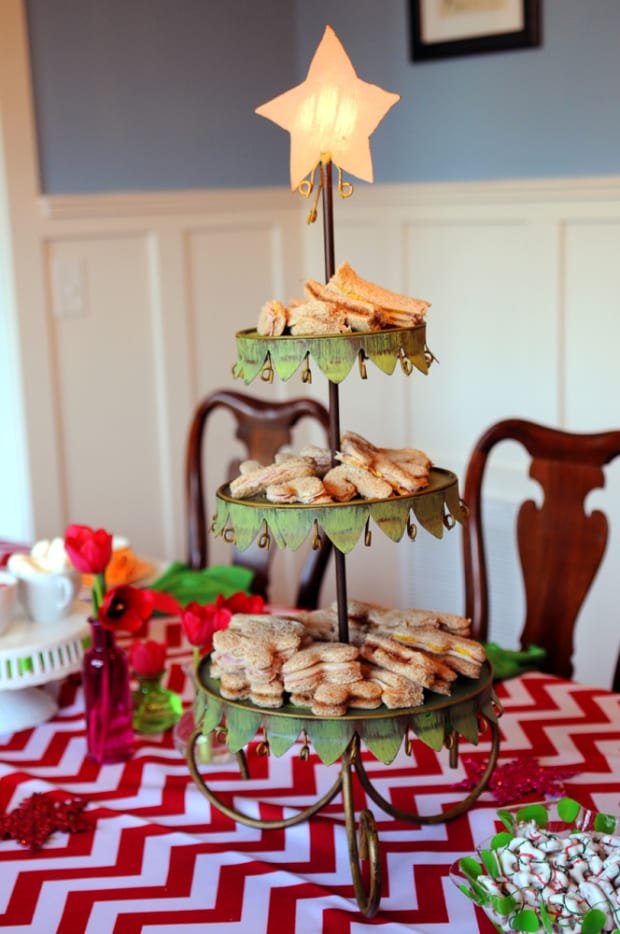 Cookie Party Menu
A tea party typically doesn't need a lot of food, but small finger sandwiches and other light snacks are a welcome addition. Using the cookie cutter from the Betty Crocker holiday kit is a cute way to make tea sandwiches in the shape of gingerbread men.
Light snacks like popcorn and veggies and hummus are great for an afternoon spread.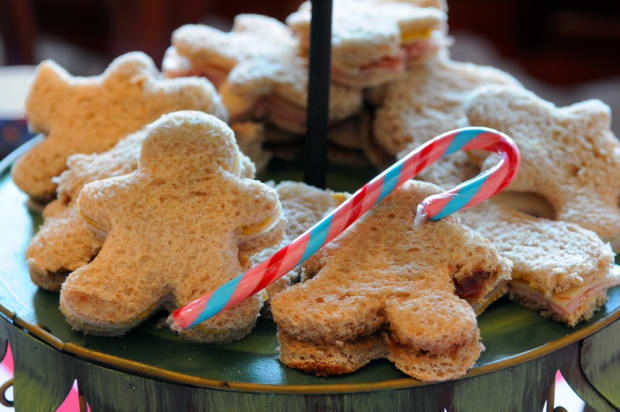 From cookie decorating to hot chocolate, everyone will love this party! With super easy baking items from Betty Crocker and cute decor from Ikea, throwing this party will be no-stress fun for the holidays!
More Holiday Fun from Momtrends
Pin it!
Use Pinterest to save your favorite holiday party ideas. Be sure to follow our Holiday Parties, Recipes and Crafts board here.
This is a not a sponsored post.