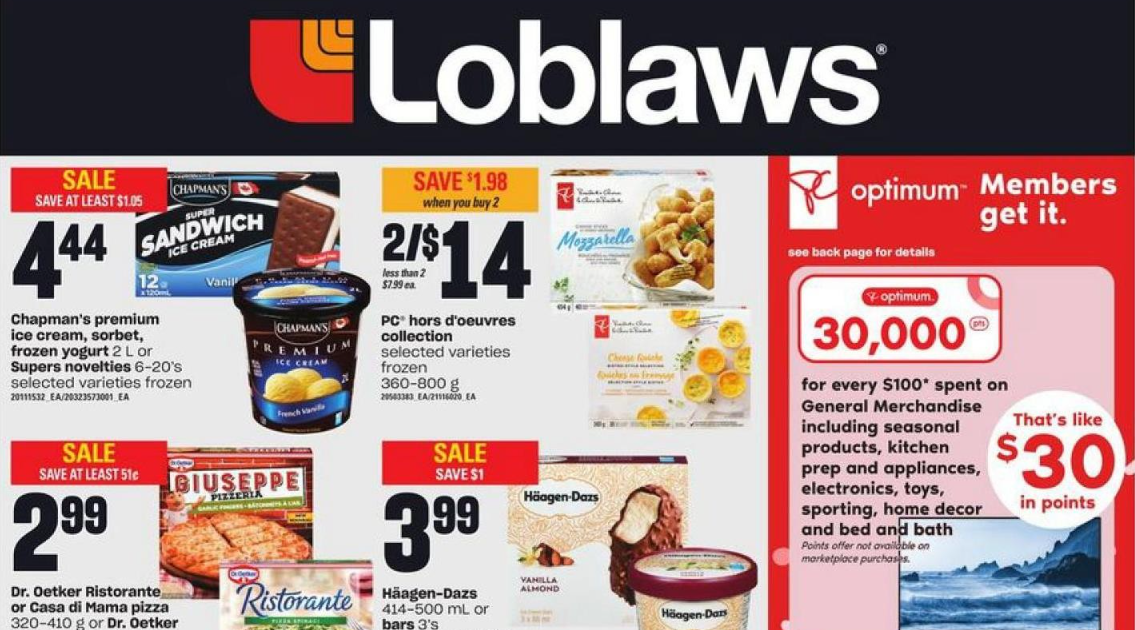 Starting tomorrow, December the 8th, until December the 14th, get 30,000 PC Optimum points for every $100 spent on general merchandise at Loblaws Ontario! This includes items in the following departments: seasonal products, kitchen prep and appliances, electronics, toys, sporting, home decor, and bed and bath.
If you have any personal offers for things like toys, or home products, be sure to save them for use next week. You have until midnight to save up to four PC Optimum offers in your account. Here are some of the other PC Optimum offers in this flyer:
PC or No Name Single Serve Coffee Pods 72/100's $34.99 + 10,000 PC Optimum points
5,000 points when you buy Farmer's Market potatoes and 5lbs Clementines
7,500 points for every $50 spent on Gap Brand Gift Cards
up to 12,000 PC Optimum points on frozen turkeys
5,000 PC Optimum points for every $15 spent on PC Batteries
Starbucks Coffee $8.99 + 2000 PC Optimum Points
5,000 PC Optimum points for every $10 spent on Sabra Hummus
Old Spice or Head & Shoulders Hair Care $4.99 +3,000 PC Optimum Points when you buy 2
3,000 points for every $10 spent on Rubbermaid Storage Containers
5,000 points for every $16 spent on L'extra Brie, Oka, or Monsieur Gustav Cheese
Click here to view these offers in the flyer that starts tomorrow.
The post Loblaws Ontario: 30,000 PC Optimum Points for Every $100 Spent on General Merchandise December 8th -14th appeared first on Canadian Freebies, Coupons, Deals, Bargains, Flyers, Contests Canada.