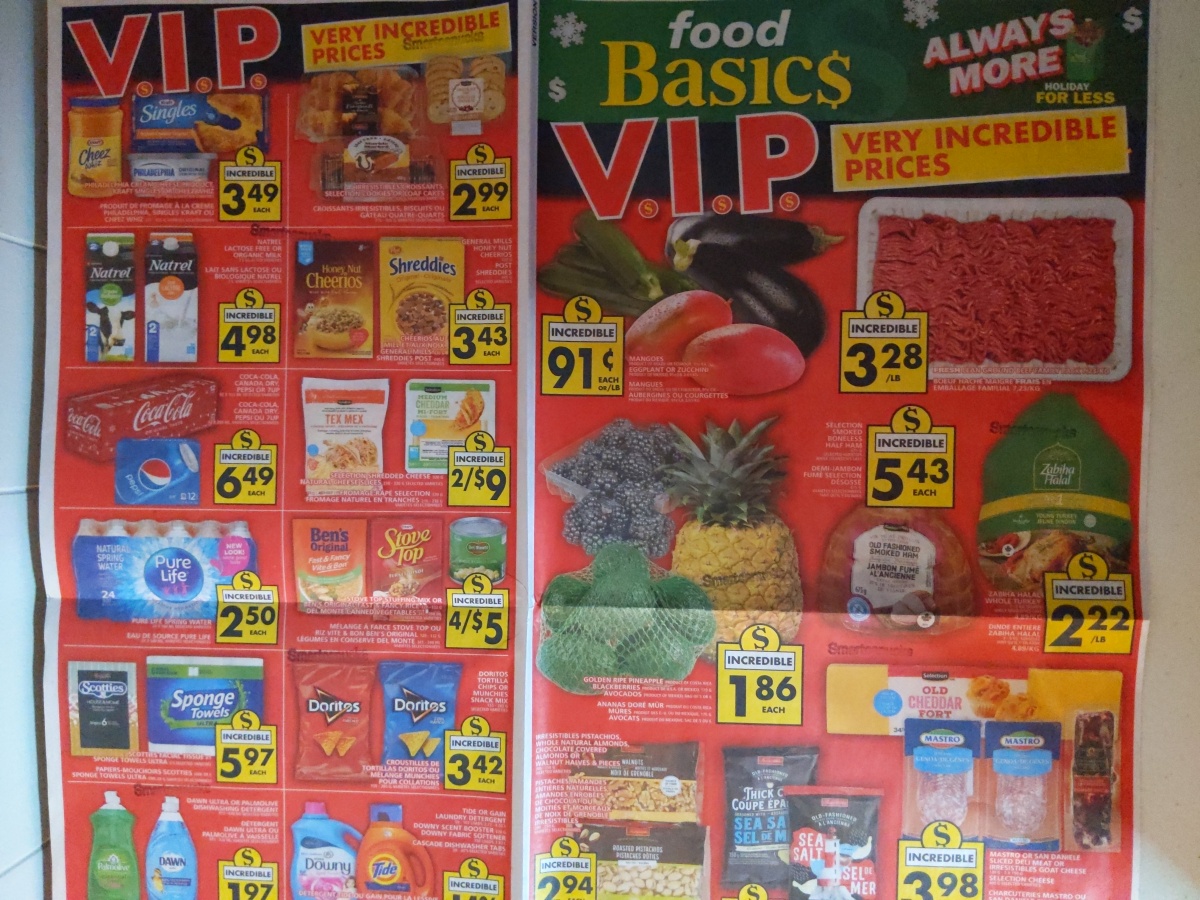 The time has come to start gathering all of the things you will need for the holidays, and you can use our flyer sneak peeks to start planning. Here is a look ahead to the Food Basics, Freshco, and Metro Ontario flyers that begin on Thursday of this week. Click the links below to view them on our forum, and here are some highlights from each.
Click here for the Food Basics flyer
Kraft Singles, Cheez Wiz or Philadelphia Cream Cheese $3.49
Zucchini .91/lb
Pineapples $1.86
Bag of Avocados $1.86
Doritos $3.42
Selection Cheese Bars $3.98
Summerfresh Hummus or Dips $2.99
Club House Gravy .99
Click here for the Freshco Ontario flyer
Gay Lea Butter $4.88
Lactic Sugar $1.88 Member Pricing
6pk Coke or Pepsi $2.99
8o White Mushrooms $1.49
1000 Scene+ Points when you spend $100
Unico Beans $1
Click here for the Metro Ontario flyer
Butterball Turkey $1.99/lb
Campbell's Broth $1.49
Stove Top Stuffing .99
Zevia 6pk $4.99
Silk Almond Beverages, Activia Yogurt Tubs, or Oikos 4pk $3.33
Black Diamond Cheese Bars or Shredded $4.99
The post Ontario Flyer Sneak Peeks: Freshco, Food Basics, and Metro December 8th -14th appeared first on Canadian Freebies, Coupons, Deals, Bargains, Flyers, Contests Canada.