Wondering how on earth it's more than half way through 2022 already? Yep, us too. This year's been an absolute whirlwind already. Between all the staff shortages and COVID closures, it's kinda hard to believe that we're still seeing SO many awesome new Perth restaurants, bars and cafes open their doors. 
It can be hard to keep up with all the new openings happening around Perth, and really, you shouldn't have to. That's our job.
Here are the best new restaurants and bars in Perth that you really need to visit. Once you're done here, check out all the new cafes, coffee shops and bakeries.
The Rowing Pavilion 
Mount Pleasant
Mount Pleasant has scored a stunning new restaurant and bar right on the banks of the Canning River just in time for summer. The Rowing Pavilion (or The Pav) has taken over the mid-level function space and breezy terrace at the historic WA Rowing shed across from the Raffles Hotel. With three major hospo legends and talented hotel and leisure venue designer Eva Sue (of architects Woods Bagot) behind the multi-million dollar transformation, the space has never looked better. Expect casual, contemporary vibes across the iconic space and of course, those jaw-dropping uninterrupted views over the river. In the kitchen, they've enlisted Little Creatures veteran Matt Rogers to deliver "Australiana with an Asian twist"—serving up loads of share-style dishes the whole fam will love, plus individual plates for those who prefer to go it alone. Wash it down with craft brews from Balter Brewing Co and a quality range of WA wines, plus some beaut cocktails for you to sip on the terrace as the sun dips. It opens to the public this Saturday 2 December.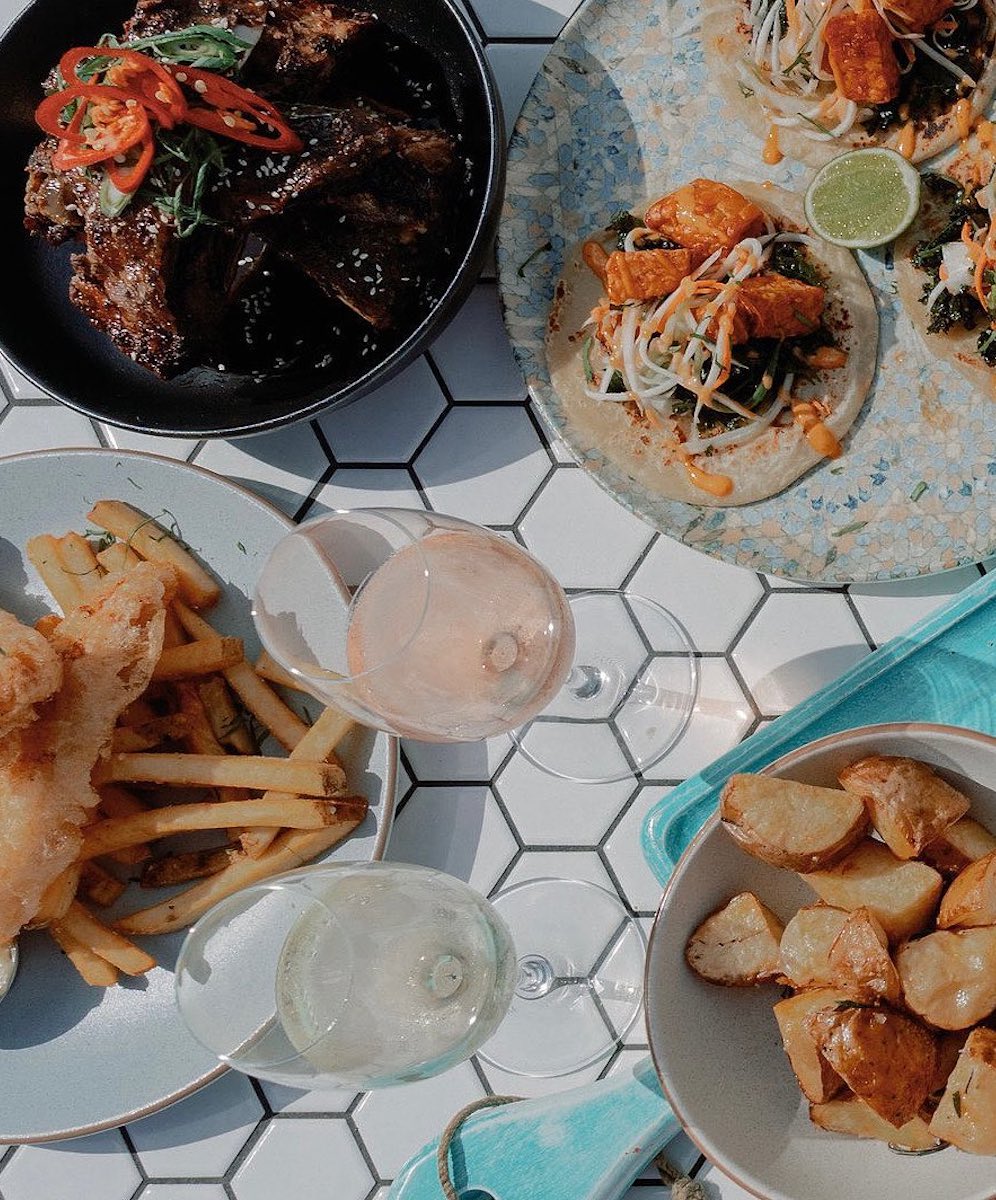 Sonny's 
Mount Hawthorn
Mount Hawthorn has scored yet another fabulous little neighbourhood bar in the form of Sonny's. There's no shortage of exceptional wine options here, but for us, the cocktail list is where it's at. Start with their exceptionally refreshing yuzu spin on the tommy's margarita, throw on a few gorgeous little nibbles and sip your way through the whole menu.
Lucy Luu
Mount Hawthorn
The dumpling queen herself, Miss Chow's, is expanding her empire with a whole new family-run dining experience popping up in Mount Hawthorn this week. It's called Lucy Luu, a sleek bar and bites-style joint serving quality wine and gourmet South-East Asian delights infused with the finest WA produce. The menu is very much in good hands here, with Head Chef Aldren Teo at the helm. He's contributed to top-tier kitchens like Market Grounds and Emily Taylor, but told us taking on this role felt particularly special because it really connected him to home. He's excited to introduce Perth diners to the iconic sweet, salty and spicy flavours he grew up with and told us he's not holding anything back—so if it sounds spicy, expect it to be genuinely hot. On the share-style food menu, Chef Teo told us to look out for dishes like Wagyu Shanghai dumplings, Szechuan spiced beef tartare and an Asian-style burrata dressed in soy and yuzu. Throw on a few rounds of drinks and work your way through each one.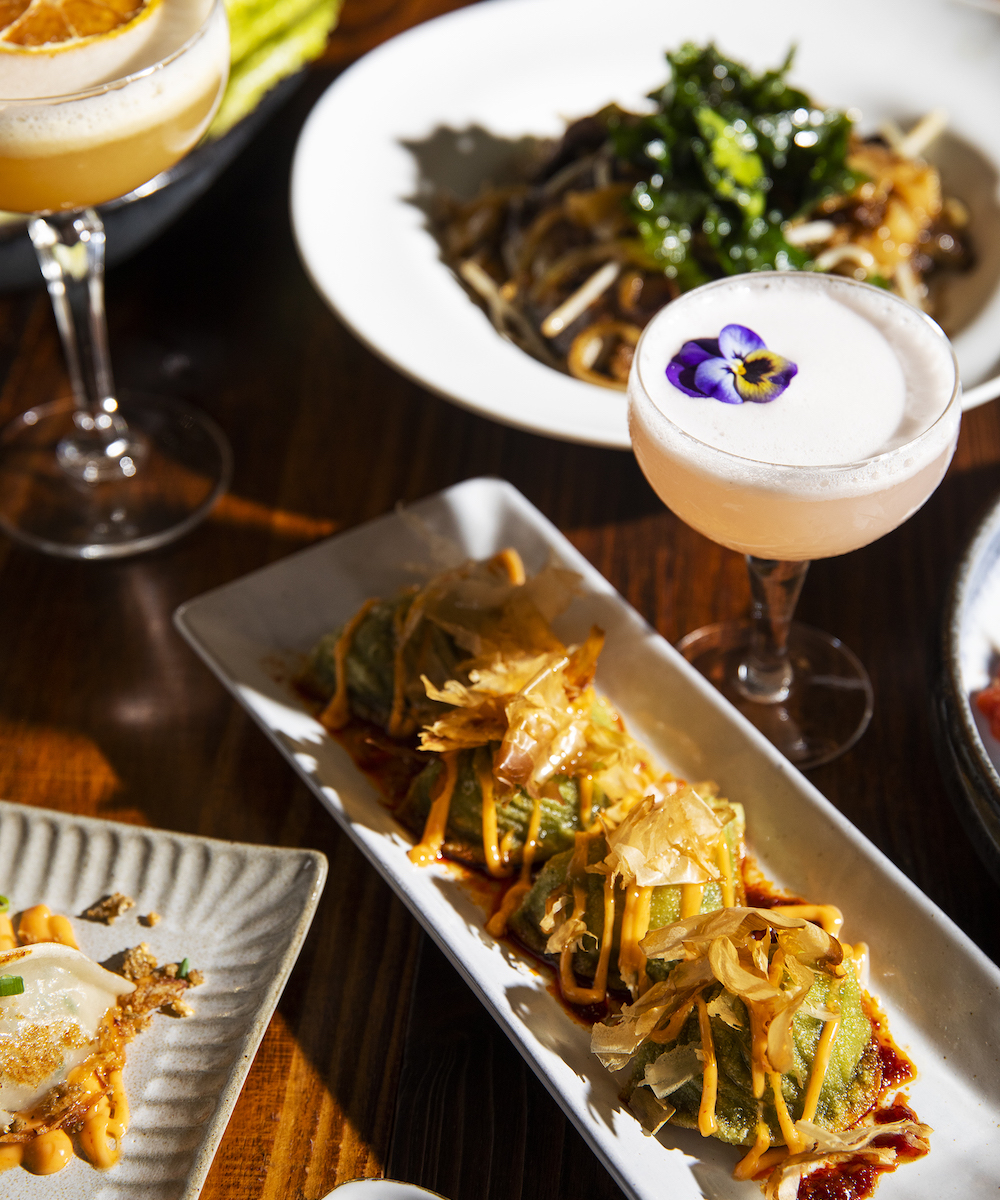 La Condesa
Subiaco
Clint Nolan has struck gold again with his latest opening, La Condesa. Think of this upscale Mexican cantina as the classier older sister of Northbridge fave, La Cholita—serving marvellous Mexican eats and god-tier margaritas but in a more refined Tulum-inspired setting. 
La Lune
East Fremantle
If you're lucky enough to be an East Fremantle local, consider us jealous. This gorgeous Parisienne-style cafe, bar and bistro from the husband and wife duo behind Assembly Yard has barely opened its doors on George Street, but we're calling it already—it's our fave opening of the year. From the sunny street-front terrace to the bright gallery walls and splashes of marble, velvet and gold, the old heritage space feels incredibly fresh and inviting. You won't feel out of place if you swing by for a coffee in your activewear or settle in for drinks with sandy feet and salty hair after a day at the beach, and can still just as easily get dolled up for a date night here too. On the menu, there are light takes on French classics—think: gruyere toast, steak frites, nicoise salad, steak tartare and cassoulet—with a big focus on good WA produce and seasonality. The wine list is predominantly French or French grapes. And let's not forget about the iconic martini parisianne on les cocktail list. Read more about what to expect here.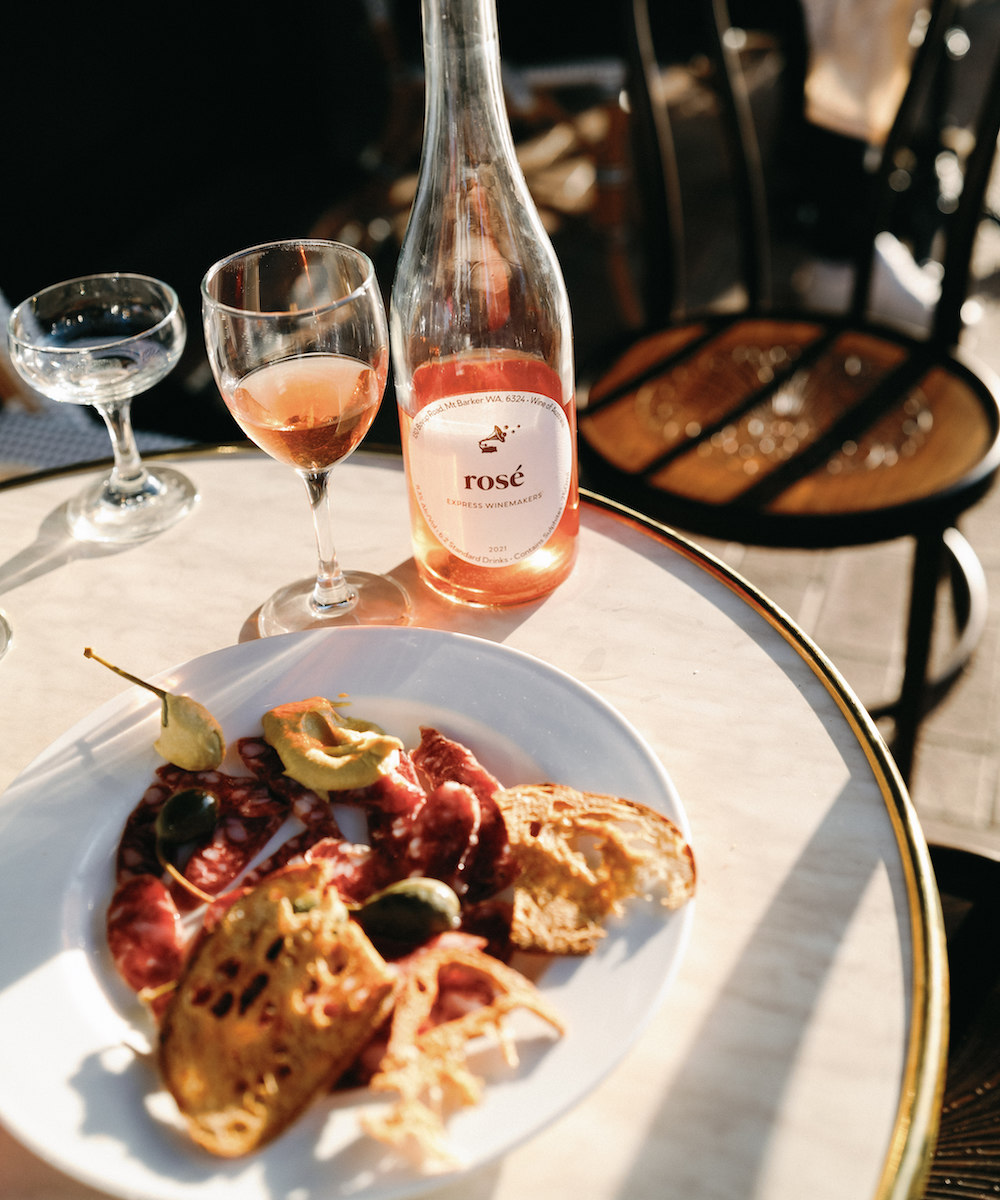 Volare
Maylands
Volare is the new aperitvo joint in Maylands from the same team behind Northbridge's Miami-inspired drink house, Neon Palms. They've decided to keep much of the art deco design from the old Swallow small bar—from the hand stitched 1920's train seats and pressed tin bar front to the creaky wooden floorboards that lead to that tight and light little courtyard.
The main change is the food and drink offering. Inspired by coastal cities of Europe like Marseille, Amalfi, Valencia and Sardinia, the bar will be slinging modern aperitivo and digestive cocktails for you to try beyond your classic Aperol Spritz, as well as a solid lineup of good wines from across Europe. When you get peckish, Head Chef Luca Minetti will take you to the European Riviera in the spirit of Venetian cicchetti—which basically means small made-to-order plates plump full of seasonal produce. Think: chicken liver pâté cannoli, negroni glazed octopus with caponata, and nduja chilli mussel toast. Plus, stay tuned for weekly food events like giant paella served up in the courtyard and freshly shucked oysters.
Tom's Providore & Wine Bar
Highgate
Previously an old gaming hall, this light and airy character-filled space in Highgate is looking better than ever as the newly opened Tom's Providore & Wine Bar. Owners Tom and Lara have gone above and beyond to lovingly restore the building's old world charm, while infusing it with plenty of quality materials and tasteful finishes—creating a chic bistro vibe that feels casual and sophisticated all at the same time. Loaded with an endless selection of gourmet goodies to go, you may be tempted to fill your basket and head home, but we'd definitely suggest staying a little longer. Take a seat by the window, order a bottle of wine and nibble through one of their lavish grazing boards—big call, but it might just be the best we've tried in Perth. Before you leave, grab yourself a few nutritious, not-boring salads and some wholesome lunch bites to go and thank yourself for being so organised later.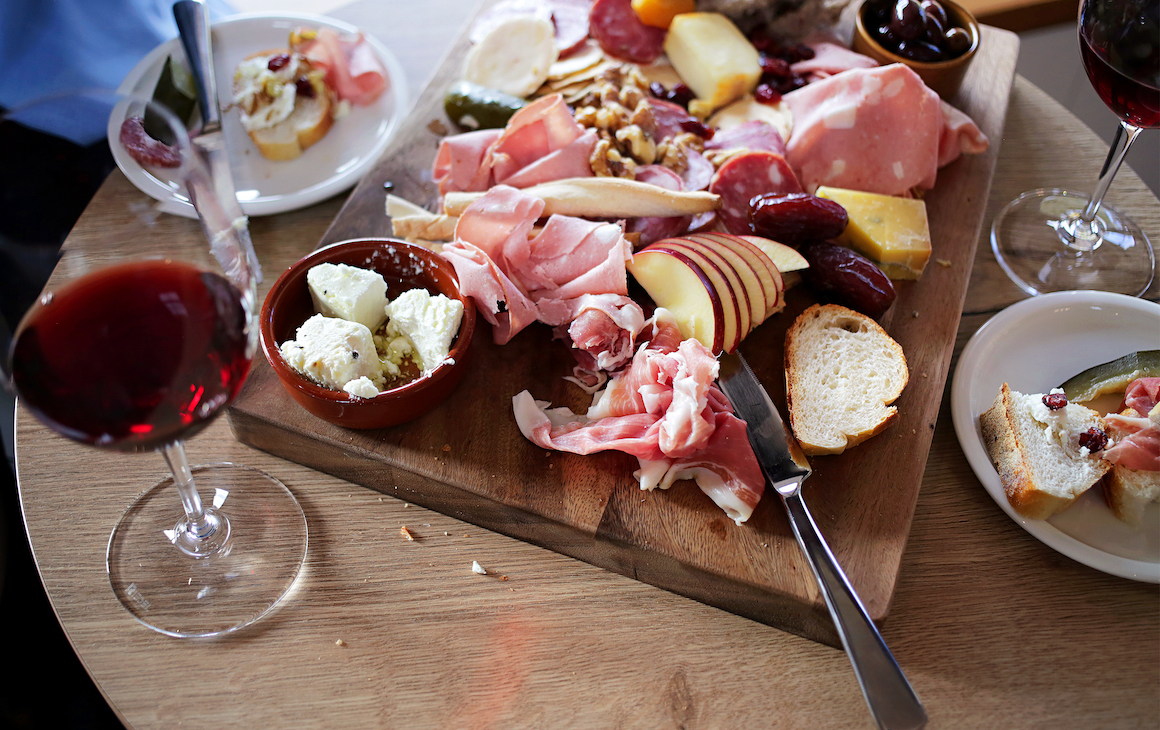 Terrarium Bar
Perth CBD
Terrarium Bar has quickly become our new favourite cocktail joint. No surprise considering award-winning bartender Xander Stucken is behind the leafy new multi-level opening. Cosy up in a window-side booth inside or grab a table beneath the festoon lights on the plant-filled rooftop, order a few tasty nibbles and work your way through the drinks menu.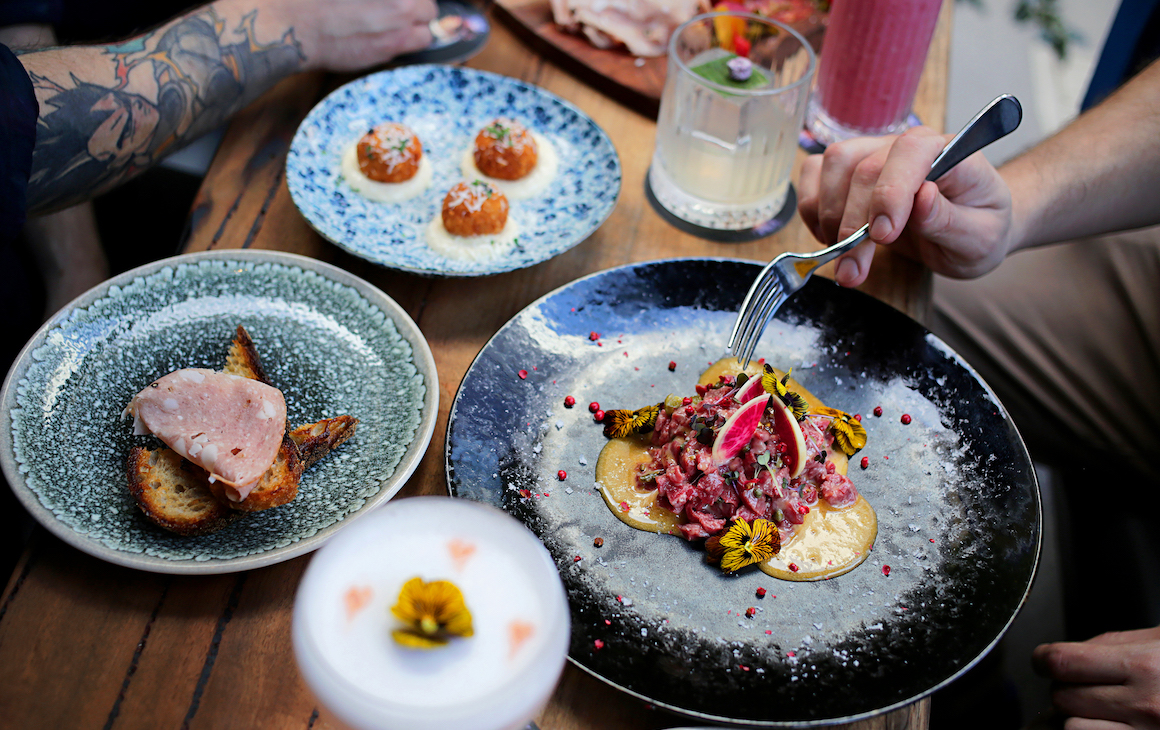 Pretty Good Pizza
Northbridge
If you're into beer, chances are you've already checked out the cool new Berlin-inspired beer yard that is Ruin Bar. So far the new craft beer haven from Miles Hull (Jetty Bar, Quarter Acre and Alex Hotel, to name a few) has been working with local food trucks to keep hungry froth heads fed, but we're glad to see Hull's vision for neighbouring pizza shop, Pretty Good Pizza, has finally come to life. You can now grab a slice or a whole pie while sipping your brew at Ruin Bar, with the option to order directly at the bar. On the menu, you've got pizzas like the Eazy Duz It (cherry tomato, mozzarella, oregano, basil), California Love (leg ham, pineapple, mozzarella), Heaps Good (stracciatella, prosciutto, truffle oil, thyme) and more to choose from, all served on a thin and crispy base which you can trade out for a good gluten-free one if you need to. You can also chuck on a Pretty Good Dip if you're the type to dip your pizza crusts—go on, you know you want to. For now pizzas are available for dine-in or takeaway only, but stay tuned for online ordering and delivery coming soon.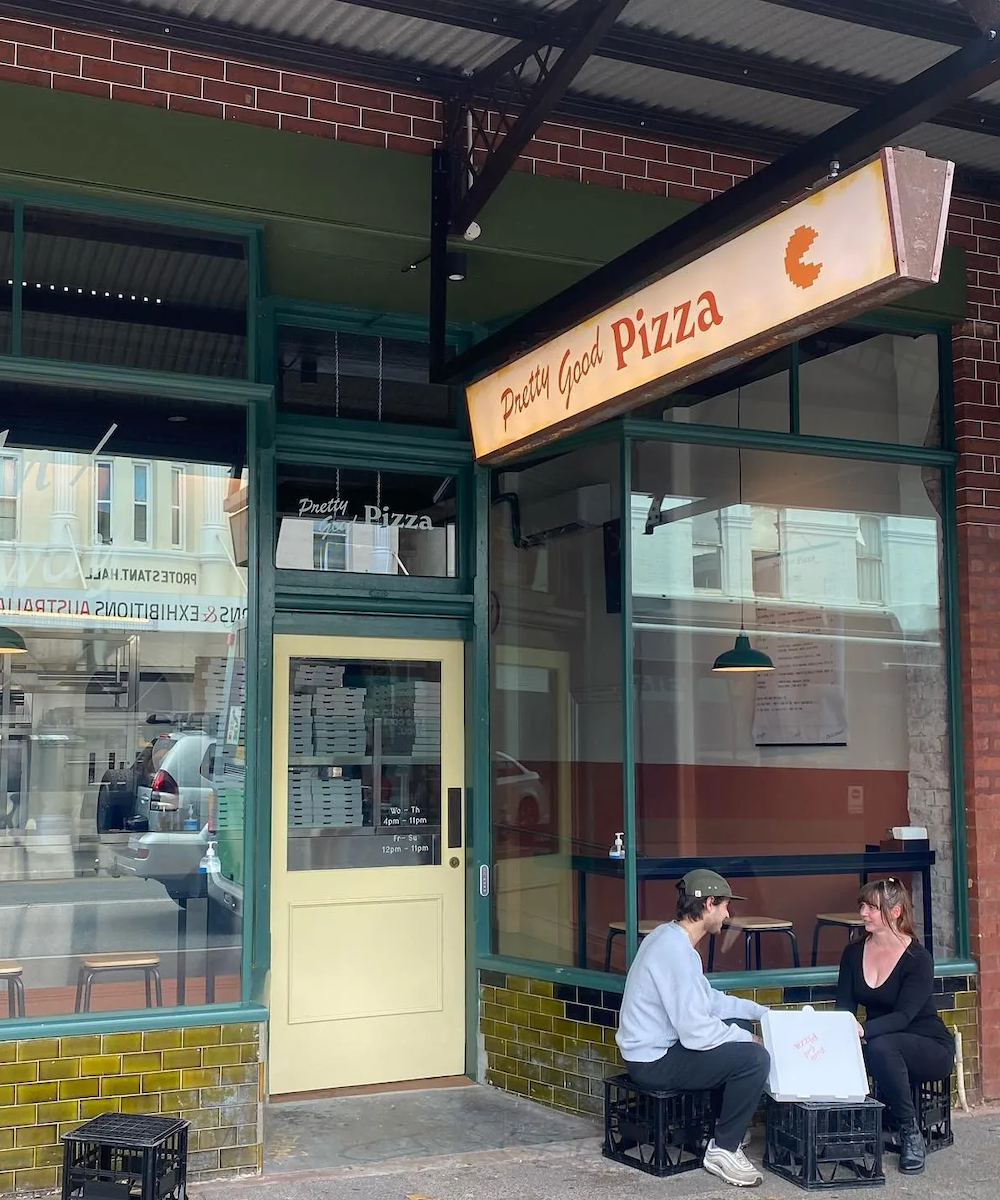 Popeye's Satay Hut & Bar
Leederville
Taking over the old Fez cafe site on Oxford Street in Leederville, Popeye's is serving up laidback vacay vibes with a mix of Thai, Indonesian, Malaysian and Chinese-inspired dishes that centre around satay and marinated slow-cooked meats. From the food and drink to the staff and decor, the whole venue should make you feel like you're on holiday—whether you're just pulling for a coupla bevvies before a night out or settling in for a larger meal. Think: pork ribs glazed with black vinegar, fried spiced tofu with yuzu mayo, roti with curried cannellini bean dip and spiced corn poppers. All washed down with classic holiday cocktails like pina coladas, mai thais and dark and stormies, plus, a collection of 30+ rums, iconic destination beers like Bintang and all your usual spirits and wines.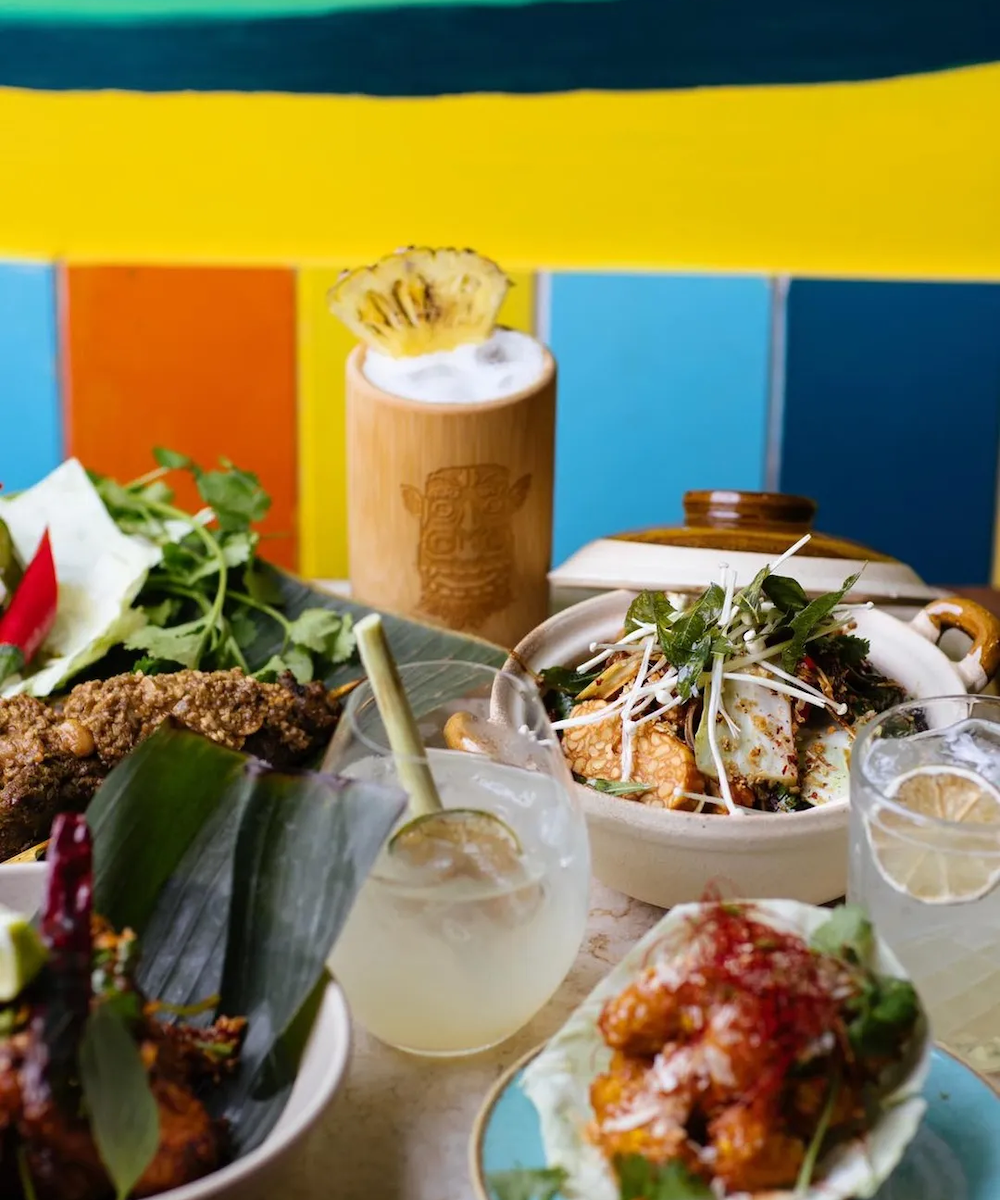 Rym Tarng
Bicton
A welcoming BYO Thai joint from a former Long Chim chef, Rym Tarng basically sells itself. Swing by for stand-up street food examples that hit big on fresh, authentic Thai flavours as well as perfect takes on those classic dishes (green curry, I'm looking at you) that you can't help but add to the order. The only downside of this quaint neighbourhood eatery is that it can be damn hard to get a seat. There are only 16 on offer, so you might be better off going with takeaway and feasting up from the comfort of home.
Terrarium Bar
Perth CBD
Combining two of our great loves—plants and cocktails—Terrarium Bar is the perfect new pitstop (or final destination) for any night out in the city. The lush multi-story bar is absolutely overflowing with greenery, all centred around the focal floor-to-ceiling glass terrarium it's named after. Once you've had a good peak at the leafy goods, head straight to the bar—you've got some seriously next-level cocktail concoctions to pick from (Xander, the owner-bartender behind the menu, has won loads of cocktail comps) along with arguably Perth's biggest and best boutique spirit selection. Pair with a few cheeky nibbles from the kitchen and you'll find it's all too easy for "just one drink" to turn into a whole night affair. And don't even get us started on the private rooftop terrace come summer.
Testun Bar
Inglewood
By now, you've probably seen this funky green-hued neo-Italo bar pop up on your feeds. The new joint from the same family behind the long loved Threecoins Italian just down the road has everyone raving. And you get a sense of what the hype is all about from the moment you step inside.  The lively staff and quirky decor—complete with daggy white lace curtains straight out of nonna's 70s style mag—really set the vibe. What follows is a series of fun wines and playful Italian-inspired share plates that aren't afraid to break tradition—porchetta with pineapple and jalapeno salsa, lamb spiedino with goon punch glaze and even a humble (and damn good) bowl of seasoned hot chippies with dill mayo. These guys know what the people want.
Pizzaca Pizzeria And Bar
Doubleview
Opening up just down the road from the family's much-loved cafe, the new pizzeria and bar delivers a relaxed, warm and welcoming dining space with mood lighting, timber tones and a brown vinyl built-in that will no doubt become a little difficult to hop out of after the endless mouthfuls of Italian goodness inhaled on any given night. On the menu, you'll find more of the good stuff you know like epic wood-fired pizzas and delish pastas, plus a selection of fresh seafood, mains and yummy Mediterranean share plates perfect for grazing on over a bottle of wine or a spritz (or three). If you're familiar with the Bizzaca family's handy work, you'll no doubt already be nodding your head and pulling the diary out to book your next feast in. But if not, consider this your sign to get out and try it.
Sana
Fremantle
Hummus fans rejoice. The opening of Sana in the heart of Fremantle has us clearing our schedule. Sana is a fresh-faced Middle Eastern restaurant with a tapas-style menu we never knew we needed. This means you can order one of everything on the menu to "share" and not feel guilty about it. The Sana plate is their answer to a grazing board, but with all the dips, pita and grilled meats you could ever need. The baklava and pannacotta are essential, so none of this "too full" business please.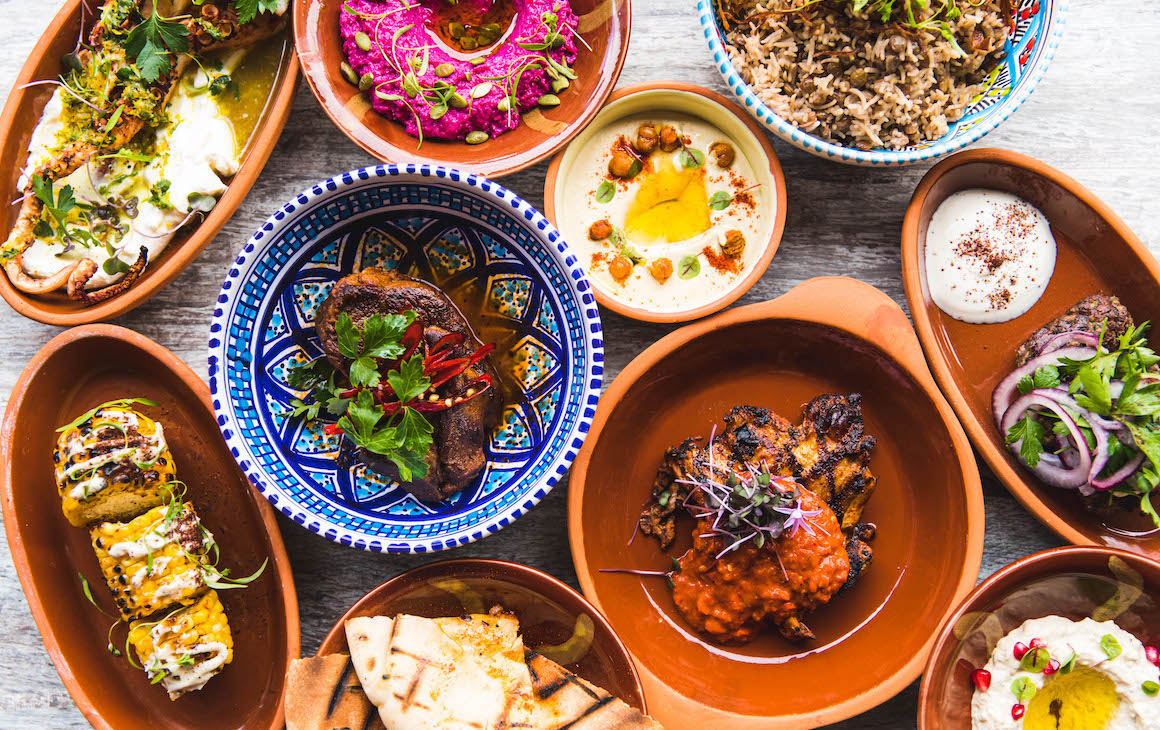 Wild In The Street
South Fremantle
The newest opening to hit the bustling South Freo Strip, Wild In The Street has a very cool beach club vibe that makes it near impossible to say no to one more round—no surprise considering one of the guys from La Cabana is also behind this new coastal tapas and cocktail house. The long hallway gives way to a bright sun-lit space with terracotta-hued tiles, vibrant pink and blue rendered walls, plenty of plants and large sculptural art that hangs from the ceiling. Once you've taken a seat and snapped a pic of the killer interiors, go right ahead and order a round of cocktails to the table—the Apple Up is a definite crowd pleaser—and a few heapings of focaccia with romesco while you decide what else is needed…hint: Mamasita's slow-cooked chicken empanadas are always needed.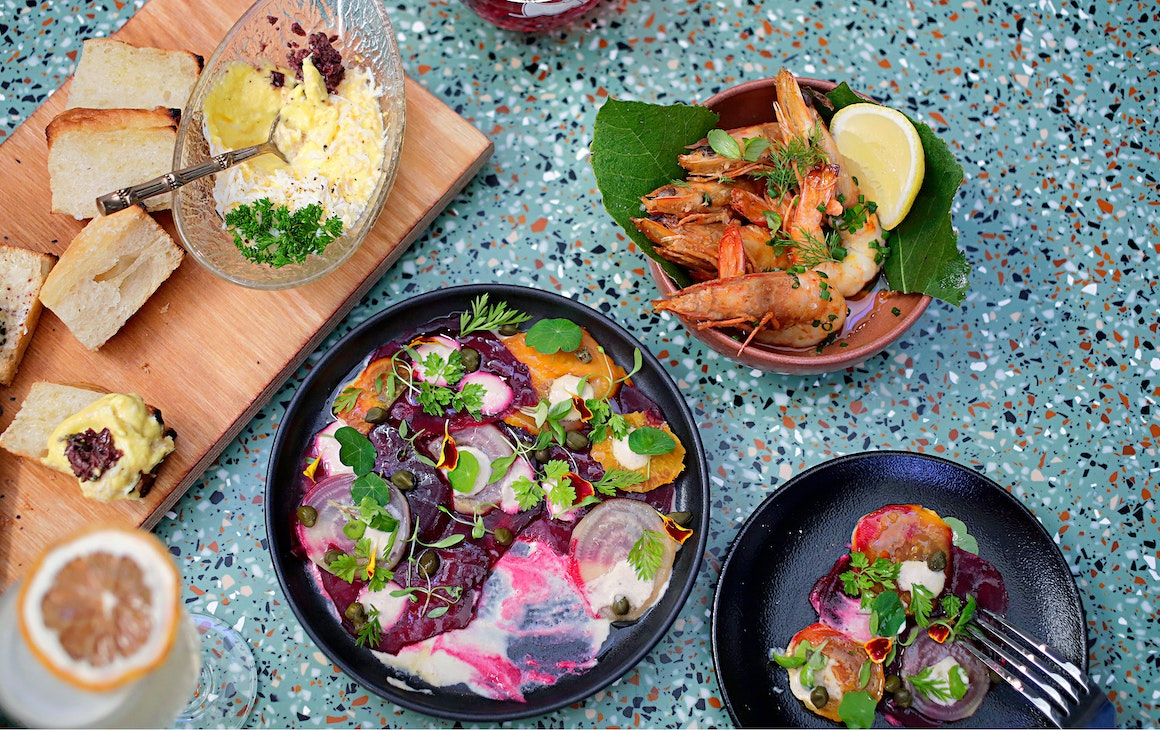 The Beaufort (Lotus And Cypher)
Mount Lawley
The one we've all been waiting for: the new multi-level venue from the team behind The Old Synagogue, The Beaufort, is finally here. Make your way through the terracotta-hued facade and you'll find layers of lush terraces to drink in with stairs that wind through the venue, taking you to all the different bars and eateries tucked within the complex. The standout here has to be Lotus, the delectable South East Asian restaurant headed up by Head Chef Sundoo Kim (whose extensive resume includes the likes of Chin Chin in Melbourne). Together with the group's Executive Chef Leigh Power, Chef Kim has crafted a punchy share style menu that will blow you away. Our tip: book ahead (it's filling up fast) and just go the 'feed me' menu and let the kitchen make the decisions because it's all far too good to pick between...although if you do throw in one extra dish, let it be the flakey butter chicken puffs. From there you can nip upstairs to try snag a seat on one of the rooftop terraces for a sundowner cocktail or two before hunting down the hidden speakeasy, Cypher, for some more late-night tipples.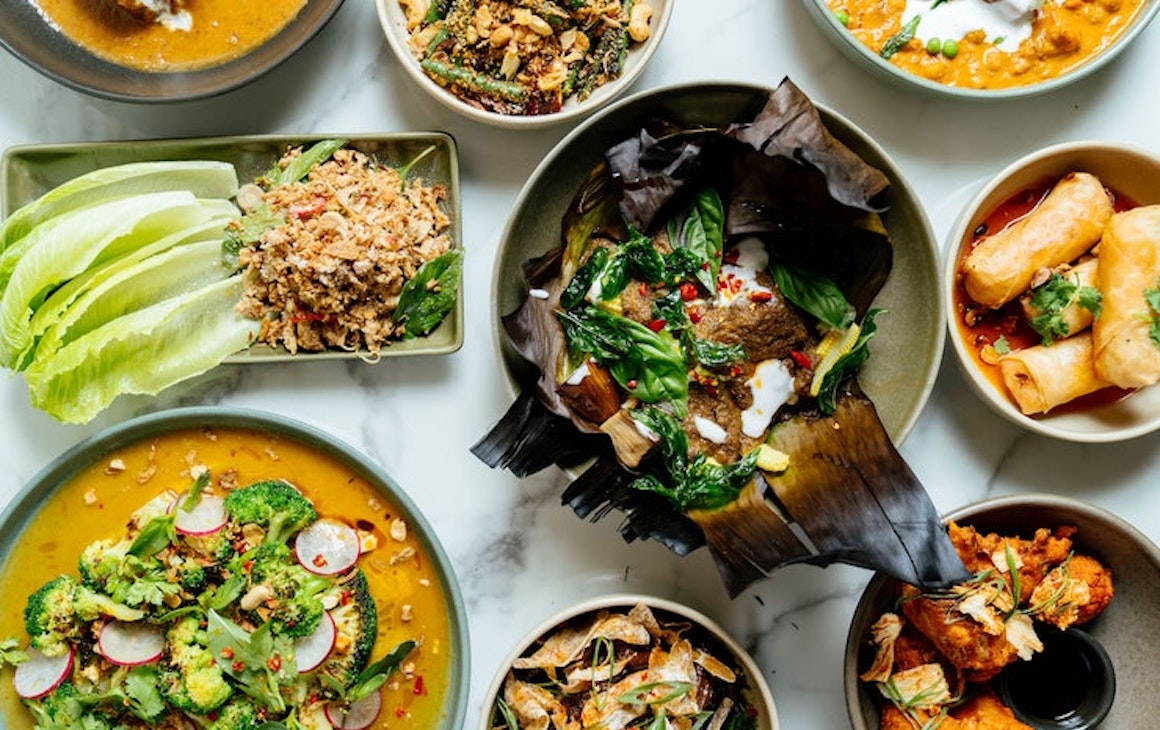 Vinotto
Swanbourne
Perth's love of European-inspired suburban wine bars sees no bounds, with yet another absolute little gem popping up in the form of Vinotto. This one is in Swanbourne, in a very convenient little possie right across from the train station, with a vibe that is casual yet classy (much like its clientele)—just picture a terrazzo bar, terracotta hues and exposed brick with light timber furnishings and devils ivy—and a tight selection of drinks and bites. It's wine focused, so you'll find loads of top drops curated by manager slash somm Caitlin Johnston (formerly at The Humble Onion) alongside cocktails and digestifs that really suit the relaxed Euro mood they're going for. The food menu has been designed around what you're drinking and will change regularly to reflect that, with chef Justin Scarvaci (ex-Lulu's) serving up some mind-blowing bar snacks out of a kitchen that is so small, it's literally just the corner of the bar. Vinotto is a great spot for an after work wine or date night, just be warned, the locals fill it up fast so maybe knock off early for this one.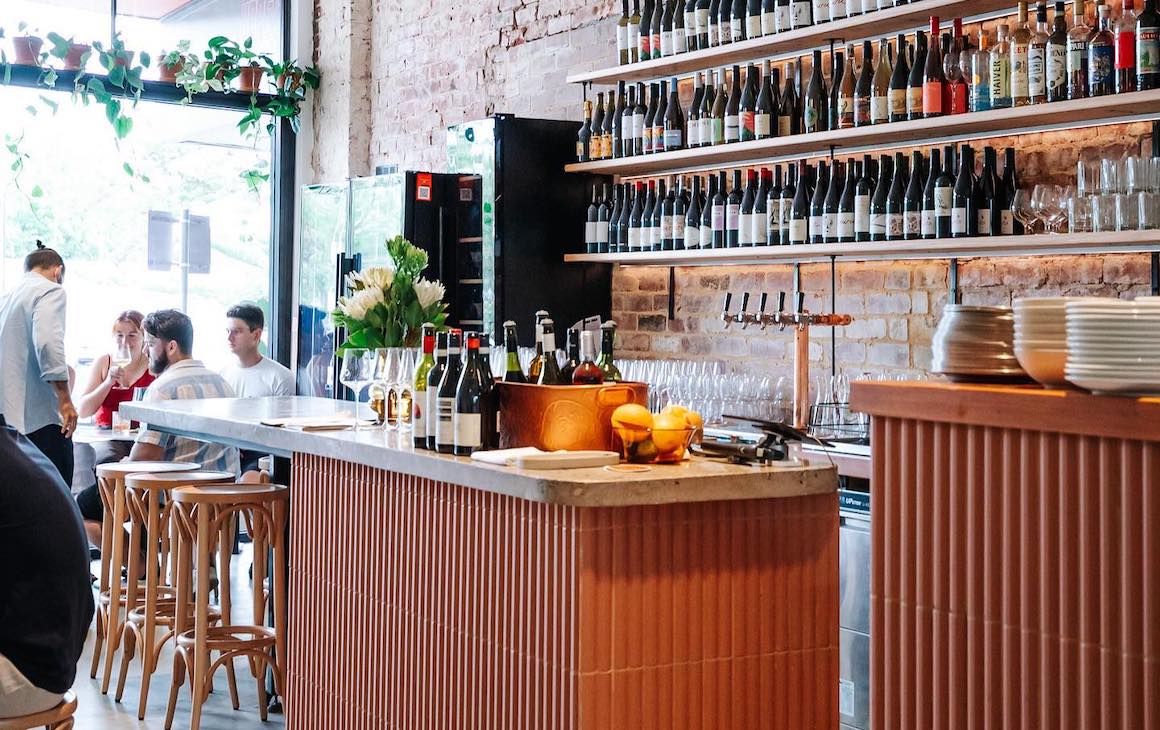 Astral Weeks
Northbridge
Opening in an unassuming little spot in Chinatown, Astral Weeks is Perth's first ever vinyl listening bar. It's inspired by top-class listening bars in Japan and around the world and is the perfect place for music lovers to share a drink and a yarn while getting stuck into whatever's spinning on the day. They've spared no expense on the vintage hifi system, so the sound quality is unlike anything else in Perth. As for who's deciding on what's actually spinning, it'll largely be down to the staff who are all musicians/DJs (so don't worry, you're in good hands), but there are plans to get some exciting guest selectors curating your listening on different nights too. At the bar, you'll find your usual natty wines, spirits and beers, plus, some awesome sake options too. 
Dandelion
Karrinyup
Hospo legend John Parker (The Standard, The Royal, Fleur) has done it once again with this gorgeous multi-level bar and restaurant situated amongst the endless foodie joints in Karrinyup. Downstairs is flooded with natural light, high ceilings and decadent marble, while upstairs it's more dimly-lit and laidback, looking over the rest of the space. These overachievers have also managed to distil their own spirits with some serious gin and vodka to team up with their fresh zingy bites off the menu—the seafood share-style plates a definite highlight.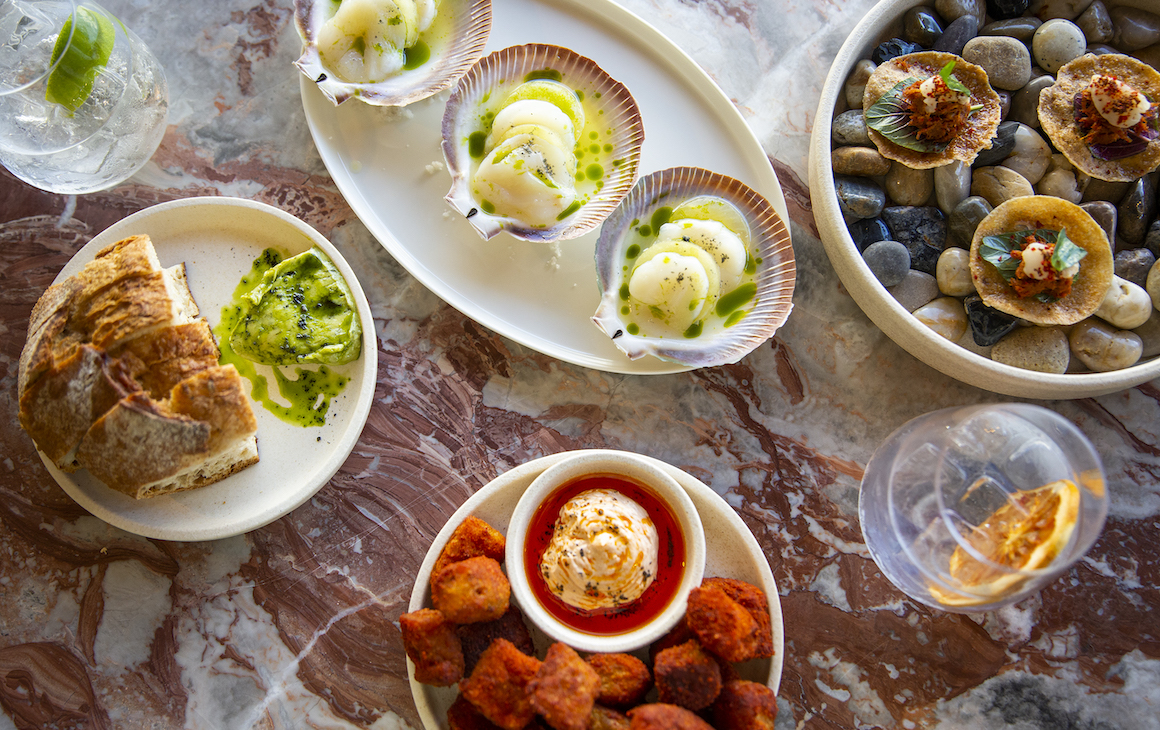 Ruin Bar
Northbridge
Say hello to Ruin Bar, the new craft beer haven from Miles Hull (Jetty Bar, Quarter Acre and Alex Hotel, to name a few) in Northbridge. Taking over three heritage retail spaces on the corner of Beaufort and Newcastle, Ruinbar serves up a gritty Berlin-inspired beer bar aesthetic across three beer rooms, with a scaffolding-clad outdoor beer yard sprawling out into Leadlight Laneway providing a breezy outpost for a balmy evening brew or two.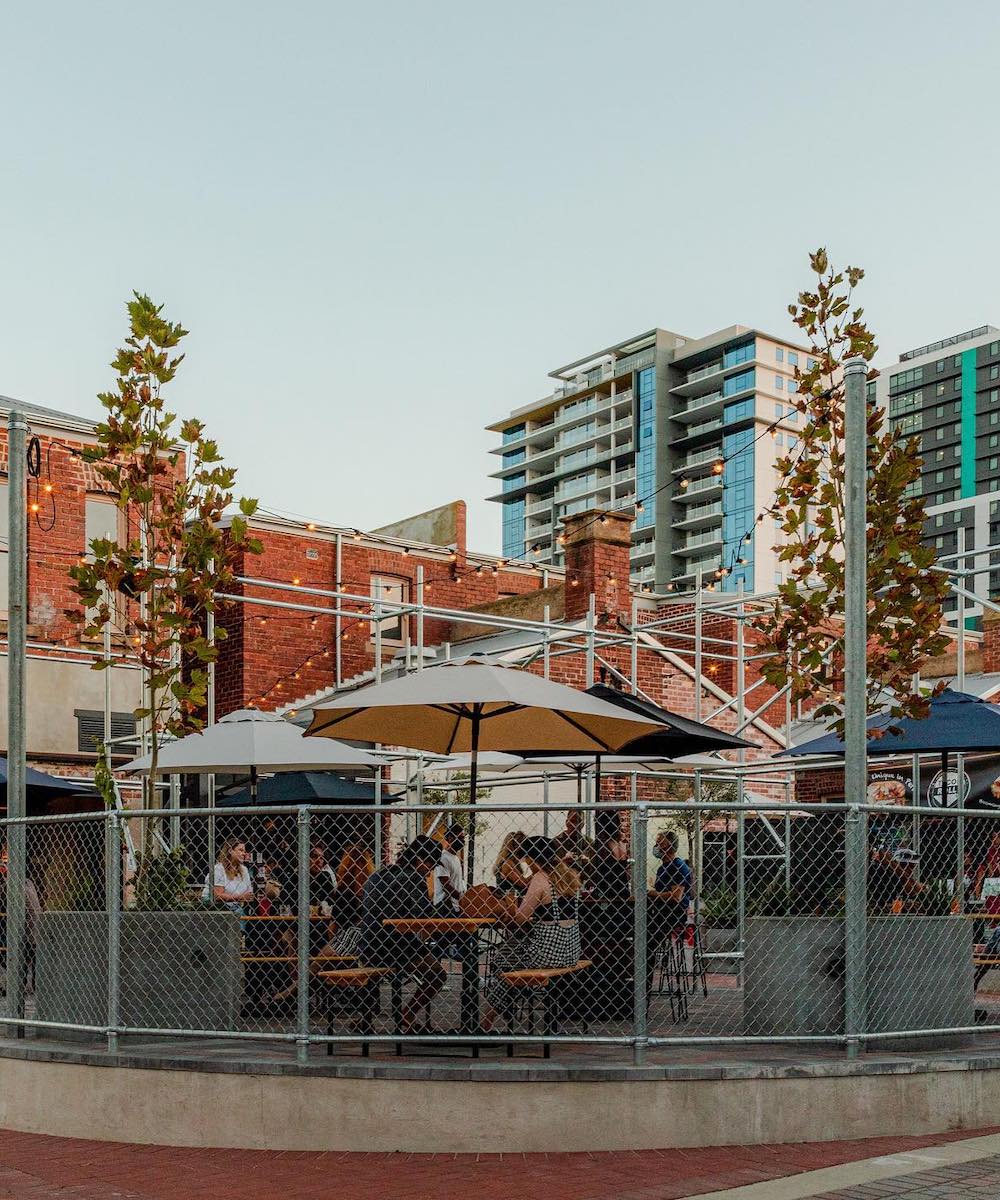 Old Young's Kitchen
Swan Valley
With a chef of Rohan Park's calibre at its helm, Old Young's Kitchen has to be one of the best spots to eat in the Swan Valley, hell even the whole of Perth. It's the new restaurant that opened up alongside Old Young's Distillery, and it's absolutely gorgeous—just picture terracotta hues, contemporary decor, and long wooden tables sitting pretty under vines that practically scream boozy long lunch. As for the menu, Park has really leaned into his experience working with native Australian ingredients (something he's well-versed in given his time at Fervor) to create a tight selection of contemporary share-style dishes. Grey saltbush, samphire, Geraldton wax, lily pilly, quandong and more all find their place on plates, and given the team's dedication to sourcing ingredients responsibly, it's a great way to explore native produce and flavours. Standout dishes include the kangaroo tartare, crocodile chorizo and market fish which is served up with the creamiest lemon myrtle-infused house miso creme fraiche that you will one hundred per cent be licking off the plate. Pair the mind-blowing feast with a few tipples from the banging little cocktail menu (the clarified pina colada was our favourite), and you'll wonder why you don't go to the Swan Valley more often.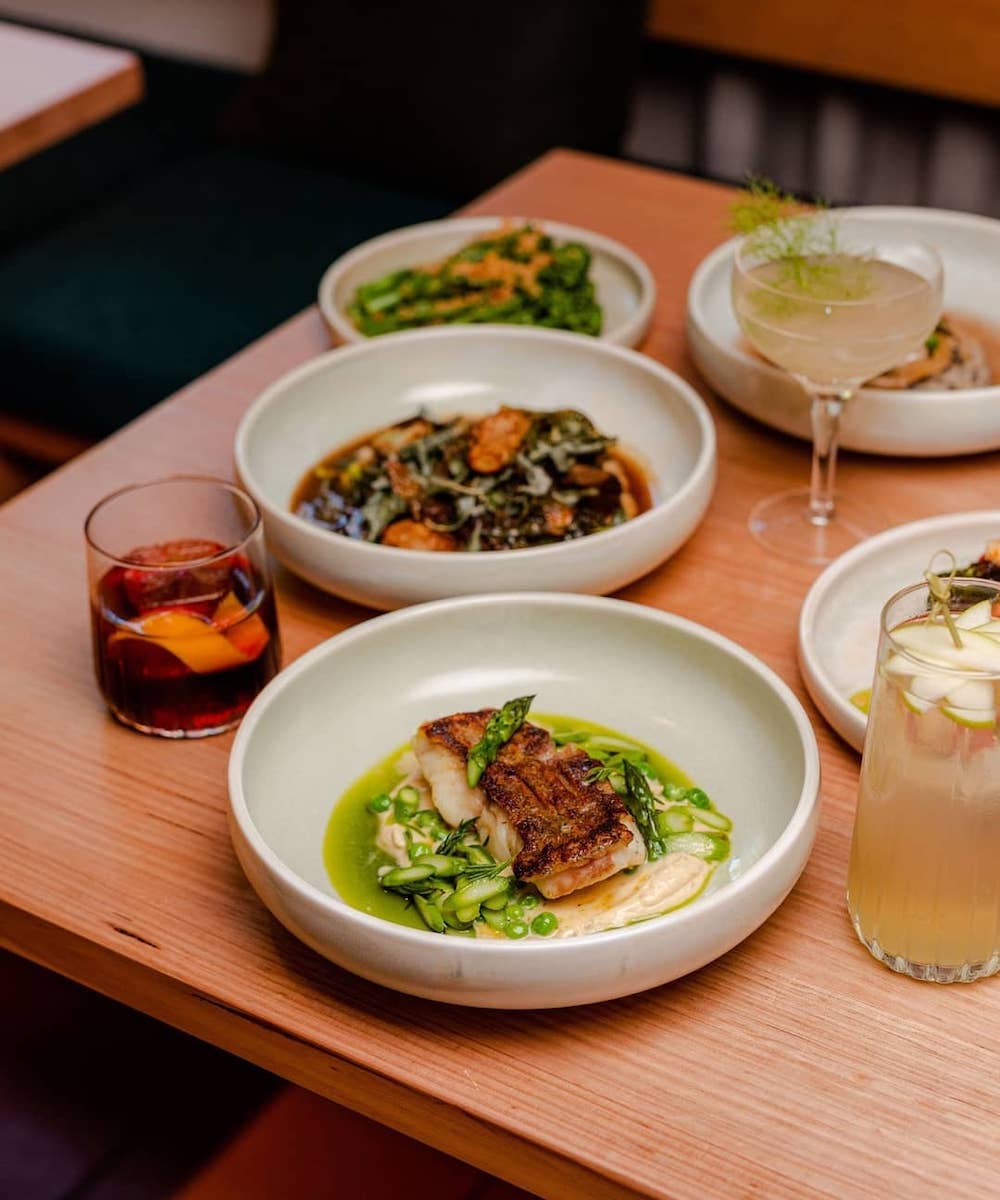 Nextdoor
South Perth
This moody suburban restaurant and bar is an offshoot of the neighbouring Olsen family butchers located literally 'next door' (get it) and offers up a unique butcher-to-plate experience unlike anywhere else in Perth. So yes, a next-level meat selection is kinda expected…I mean, it's pretty hard to ignore the open flame and wafting aroma of wagyu steaks sizzling on the wood fire grill as you walk in. But what you might not expect is the more sophisticated eats Head Chef Ashleigh Pattison and her team are putting up alongside the quality cuts. Seemingly simple bites are stripped back to reveal some seriously clever cooking incorporating bold internationally-inspired flavours, delicate plating and waste minimisation (tick, tick, tick). Book a seat at the intimate fire grill for one of Perth's best chef's table style degustations.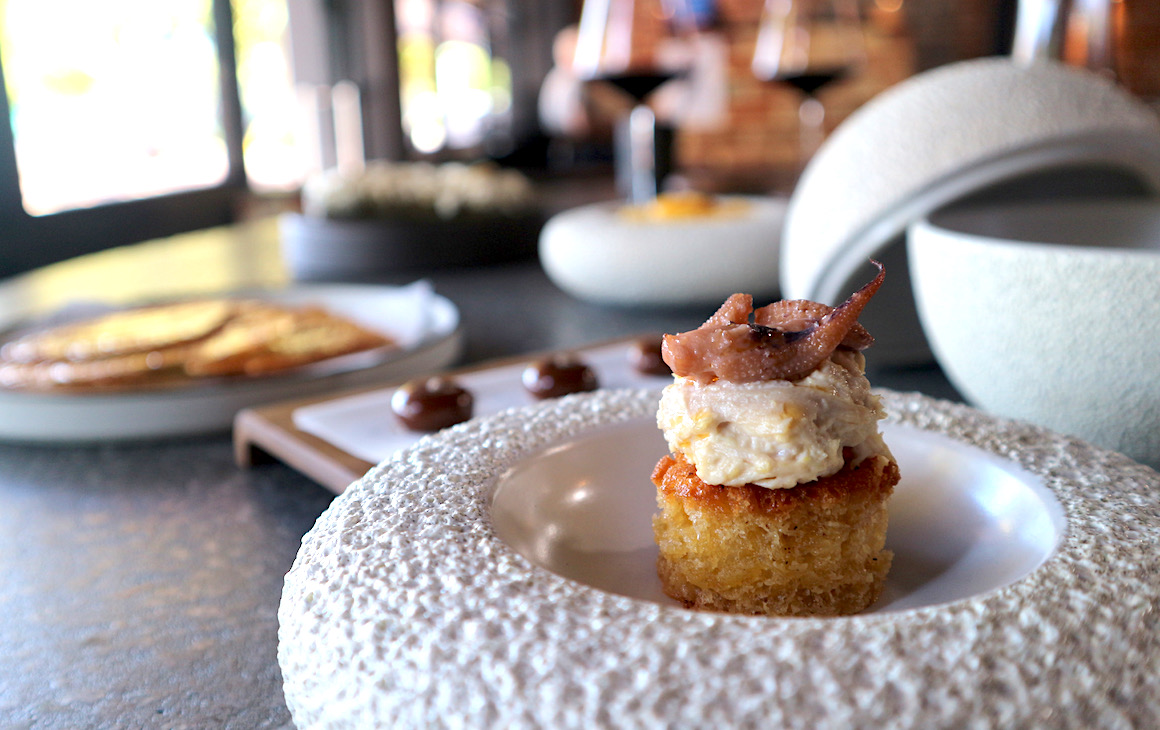 Gage Roads
Fremantle
They may have been brewing some of WA's favourite beers since 2004, but Gage Roads have only just opened up a public-facing brewhouse for all their frothheads to enjoy, and let us tell you, it's bloody beautiful. While those fresh pints poured directly from tank to tap and picturesque portside views are the major drawcard, the pub-style eats will also go down a treat. Kick things off with a round of fresh oysters and one-hand bites like Fremantle lobster rolls or tacos. Then work your way up to larger plates like Rottnest Island swordfish schnitzel with caviar bearnaise, Harvey beef striploin or Single Fin battered local fish and chips. There's also a woodfired pizza menu that'll hit the spot when you want something simple to share.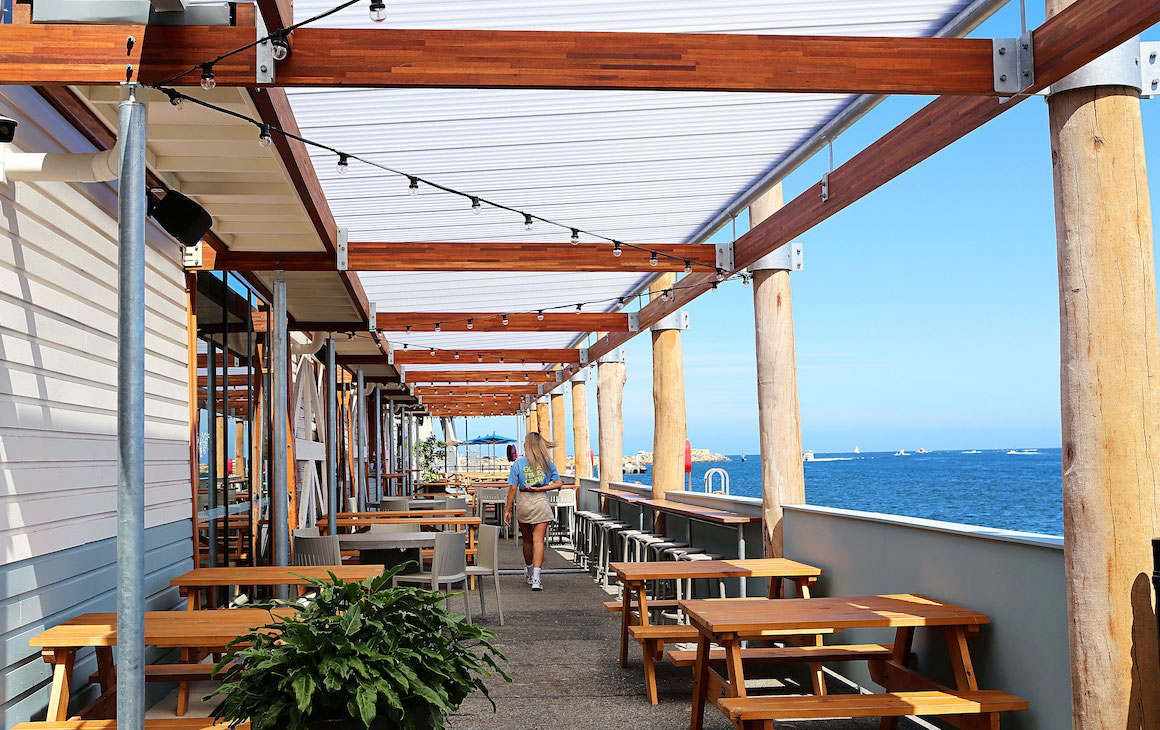 Naber and ||||
Leederville
Naber and |||| (pronounced neighbour and four) is another cool new spot that's opened up recently in Leederville. The space is split into two unique venues to suit your vibe. Naber is the more intimate and refined of the two, with a rotating chef's menu showcasing some incredible produce from their 'neighbours' and a seriously epic booze offering that'll leave any cocktail fiend wanting more—just order their cappuccino martini and you'll see what we mean. Meanwhile, |||| the breezy back-alley courtyard bar is slinging fun and affordable cocktails, punchy snacks and untapped disco vibes that will keep you there all day and night. Go for the yuzu highball if you want to grab a gram-worthy snap of the cute rubber ducky or the ridiculously refreshing watermelon cruiser if it's too god damn hot out.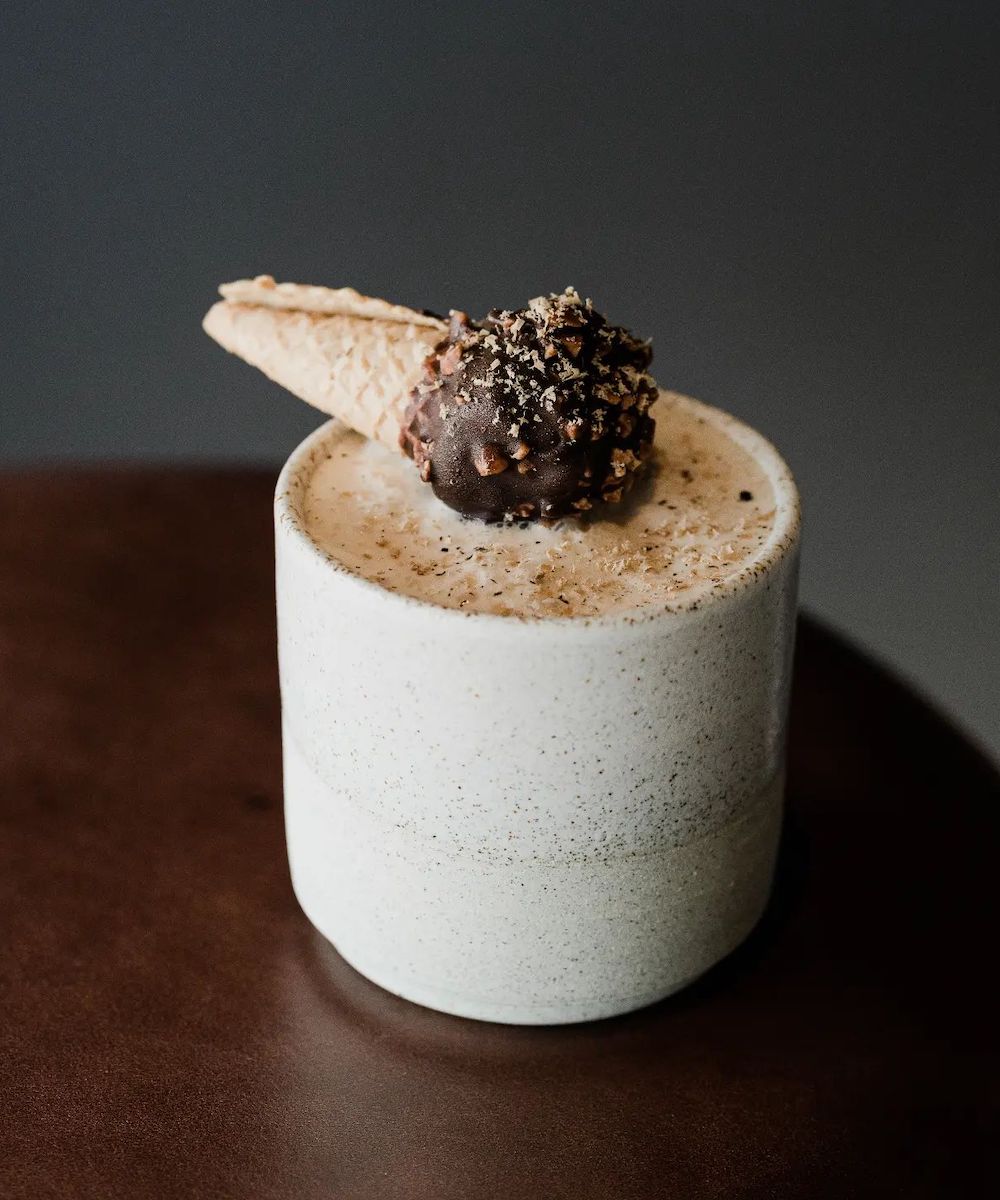 Bar Rogue
Mount Lawley
Bar Rogue is the new wine bar from the powerhouse duo behind Le Rebelle that's just opened up on Beaufort Street. No surprise to see the wine list is packed with some absolute gems, with bottles from Aussie and international vineyards, magnums pouring by the glass and rare finds that'll have all the serious wine nerds swooning—not to mention, some awesome cocktails and low alc drinks on offer too. Meanwhile, in the kitchen, they've swapped their French bistro hits for a moreish little list of nibbles that don't lean into any particular cuisine but will all pair perfectly with a few beverages on a balmy evening. We can't choose favourites between the chicken skin and cucumber sarnie and the crunchy lobster taco, so I guess you'll just have to order both.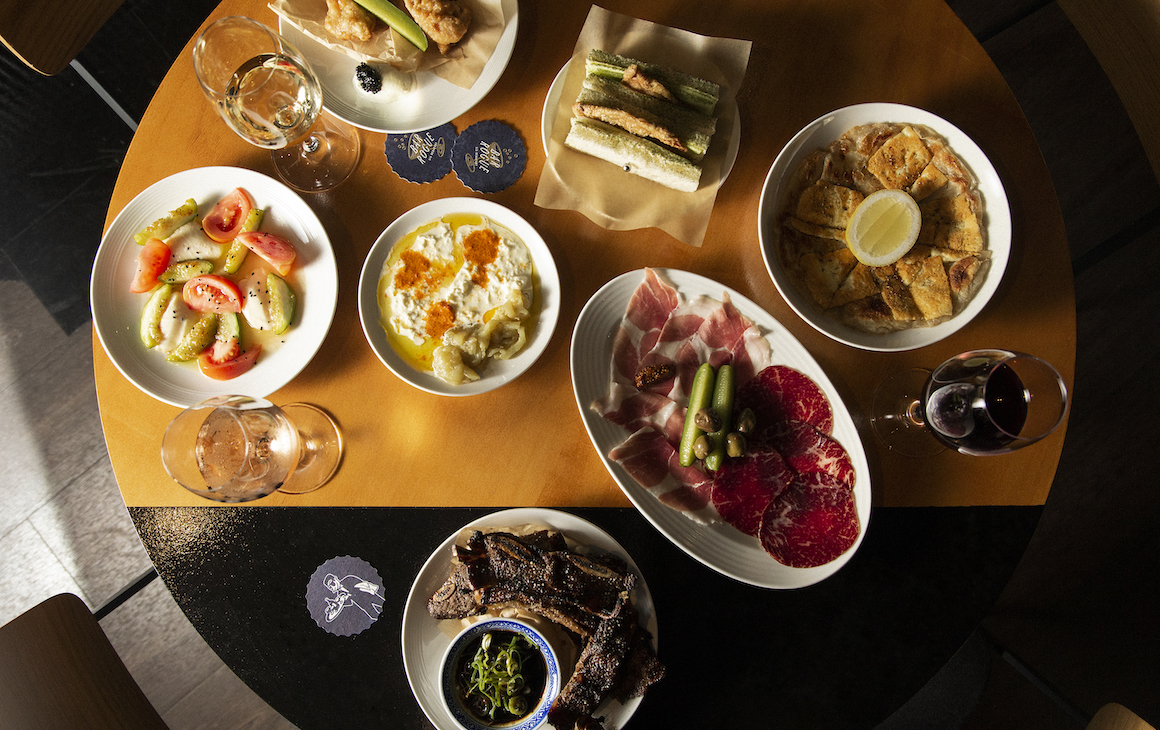 Daph's
Leederville
Unassuming, quaint and nestled right across from the Re Store on Oxford Street sits Daph's, a darling 20-seater restaurant that celebrates the power of fire through their six-course nightly degustation. They opened last year with a simple concept. Choose the 5.45pm or 8pm sitting, wine pairing or no wine pairing and the rest is done for you. Upon arrival, the magic begins with six back-to-back courses of deliciousness all made on their open fire. Head chef and owner Pepe frequently changes the menu based on the best seasonal produce and his newest creations, and we can guarantee that you will not be disappointed. The journey usually begins with their charred sourdough focaccia with homemade wholegrain mustard butter and eggplant chutney—and while this sounds simple, this bread is legendary—before dabbling through other coal roasted and flame-grilled delights. We can honestly say that Pepe's charred porterhouse with the Café de Paris butter is up there with some of the best we've ever had.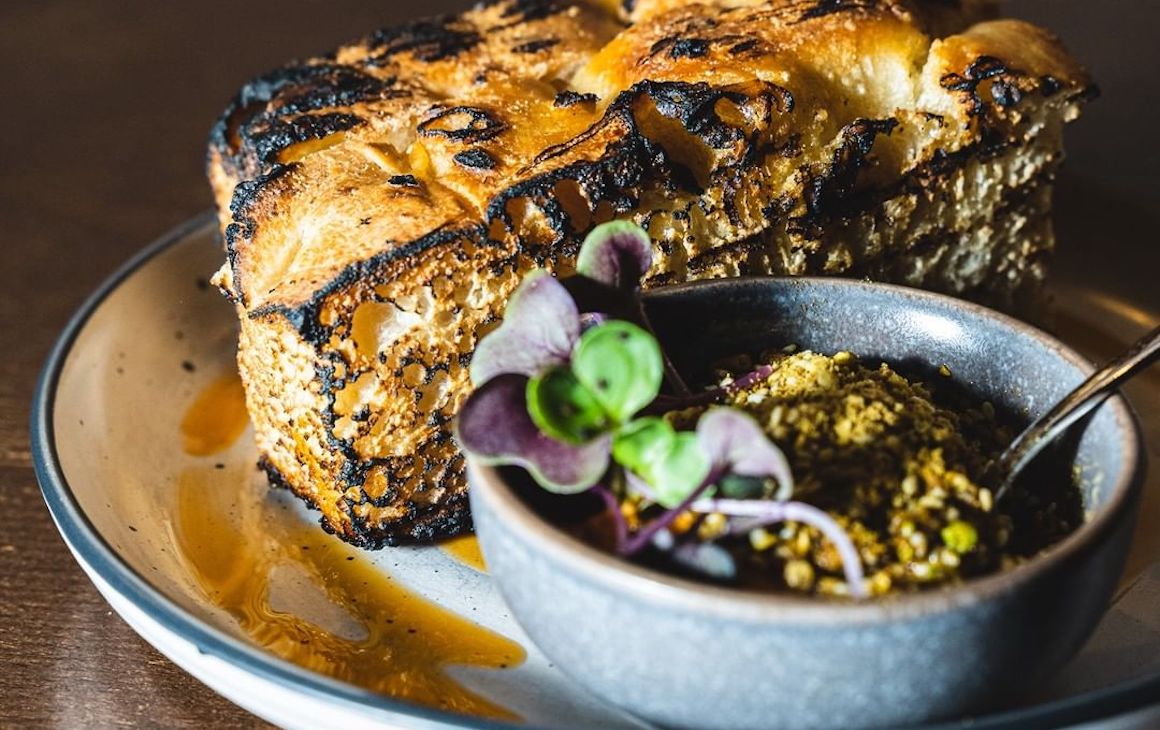 Phat Lon
Leederville
Banh mi addicts should already be familiar with Jenny Lam (of Masterchef fame) and her close-knit family's handy work. Their little Vietnamese lunch bar, Bunn Mee, is so good, it's ALWAYS busy. So we were extremely excited to see this passionate team birth their second food baby, Phat Lon, located literally next door in the old Ria Malay site in Leederville. Dubbed 'Perth's first Vietnamese tapas bar' the colourful venue is a full-on family affair inspired by the unique flavours and laidback vibe they've been missing from back home. Just think fresh and punchy nibbles like fermented pork with pickled leeks, red emperor salad with crispy taro fries and betel leaf wrapped beef skewers. 
Will St
Leederville
WA's border reopening means we can finally start turning our food-filled Bali dreams into reality again. But until you actually book that flight, the new joint from Will Meyrick, the chef-owner behind super popular Balinese establishments Sarong and Mama San (to name just a couple), might tide you over. Opening up late last year, Will St has been pretty popular for good reason. You'll find flavour-packed share plates inspired by Meyrick's extensive travels throughout Asia—he's best known for uncovering unique regional dishes and street eats—alongside a thoughtful selection of cocktails, wines and beers to pair perfectly with the dishes on offer. Check out more of what to expect here and rest easy knowing it's every bit as good as his iconic Bali restaurants.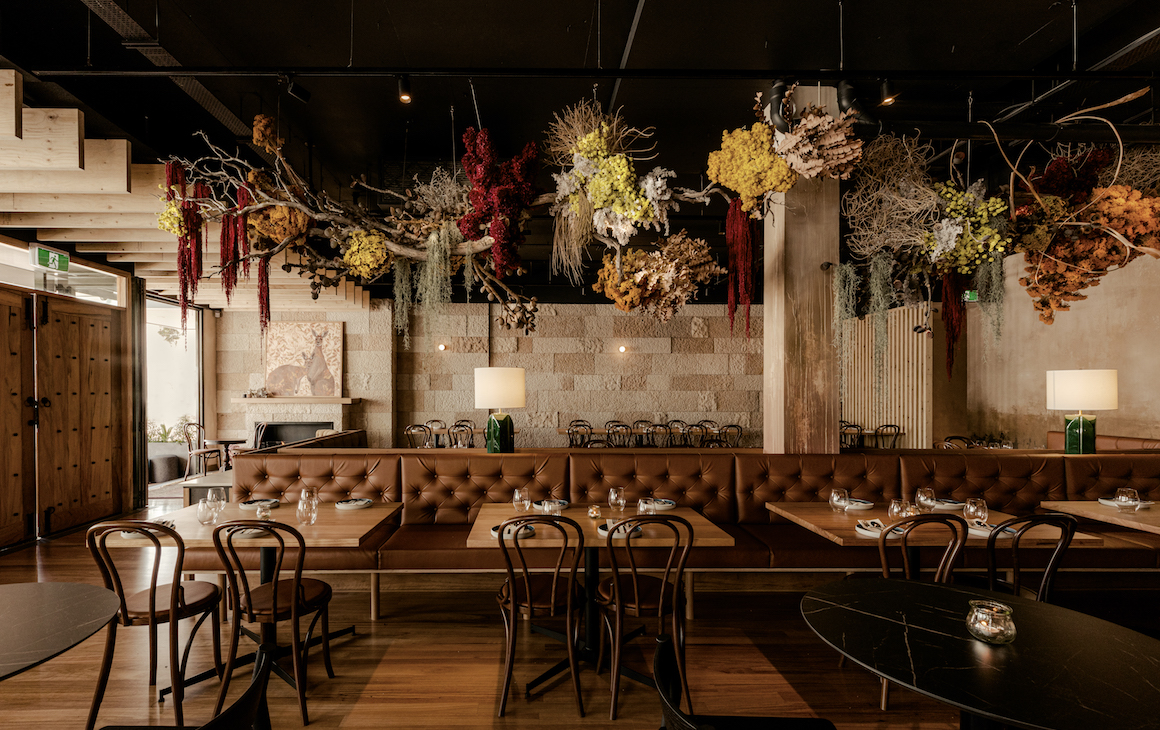 If you like new things, catch up on all the latest
Perth food news
.  
Image credit: Lucy Luu,  The Rowing Pavilion, Lucy Luu, Natasja Kremers (La Lune), Volare, Elle Borgward, Sana, Lotus, Vinotto, Dandelion, Ruin Bar, Old Young's Kitchen, Nextdoor, Naber and ||||, Bar Rogue, Daph's, Will St