Did you know there is a new water park, new VIP Oasis Lounge & new poolside burger concept by the legendary Michelin-Star Chef John Tesar now open at JW Marriott, Grande Lakes Orlando resort?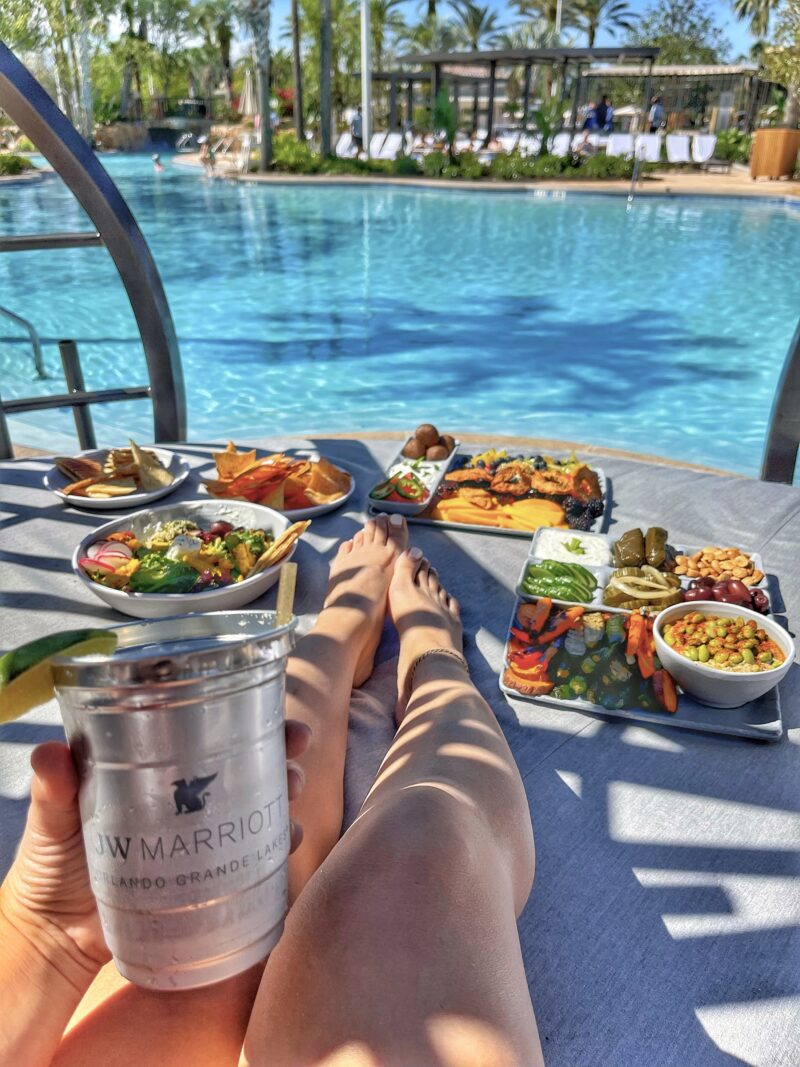 Guests can enjoy a luxurious pool day at JW Marriott Grande Lakes Orlando with a myriad of fun and enjoyment the whole family will love, including their signature lazy river, an aquaventure course, three watersides, full-service cabanas, delicious dining, and a Oasis VIP firepit lounge featuring large family cabanas and daybeds with their own plunge pools.
Three-time James Beard "Best Southwest Chef" semifinalist, two-time Bravo's "Top Chef" contestant and head chef of Ritz-Carlton Orlando's Michelin-Star Knife & Spoon, John Tesar, recently brought to Orlando a new concept called Knife Burger, located poolside at the JW Marriott.
Knife Burger offers some of the best tasting patty in town, sourcing beef from high-quality, Texas raised cattle including 44 Farms ground sirloin patty.

Knife Burger's Double Ozersky burger
Tuna Poke Bowl
Mediterranean Salad
Tasty Chomps Q&A with Grande Lakes Orlando:
Tasty Chomps: What's new this spring at Grande Lakes Orlando for local Orlandoans foodwise and attractions wise?
It's an exciting year for Grande Lakes, as we have recently completed a 120 million-dollar renovation for The Ritz-Carlton and JW Marriott, which includes new rooms, suites, restaurants, and a water park. Our newest addition has been Knife Burger next to the water park, which serves premium burgers and shakes from legendary Michelin Star Chef John Tesar.
Tell us about the new water park – what are the new features for people who have not had a chance to check it out yet?
The Grande Lakes Water Park has several areas to play and is home to a lazy river, Headwaters Slide Tower with three waterslides, restful lagoons, and an Oasis VIP firepit lounge. There's something for everyone. The new cabanas and daybeds throughout the water park have been very popular since they opened, particularly the Oasis VIP cabanas that offer private plunge pools.
Knife Burger – what makes these burgers unique and some of the best in Orlando?
Knife Burger serves farm-raised beef from the famous 44 Farms in Texas, America's premier 100% Black Angus Prime & Choice Grown Beef provider. Each burger is placed in a cVap (controlled vapor technology) oven to allow the beef to steam and brown at the same time. They are then added to the griddle with butter for a nice sear. Knife Burger makes everything from scratch, including the buns to ensure you get the freshest tasting burger.
What are some of the most popular items right now at Knife Burger?
Double Ozersky burger with American cheese, red onion, on a white bun with a side of hot fries. There are many options for cocktails, but favorites are the Grande Lakes Colada (Bacardi light rum, Captain Morgan spiced rum layered with Pina Colada and strawberry daquiri), or the Chef's Kiss with Patron Silver, watermelon, and Thai basil lime cordial. For those keeping it simple, we have homebrew Surplus Honey Citrus and a pale ale made from the Orlando Grande Lakes partnership with Big Storm Brewery.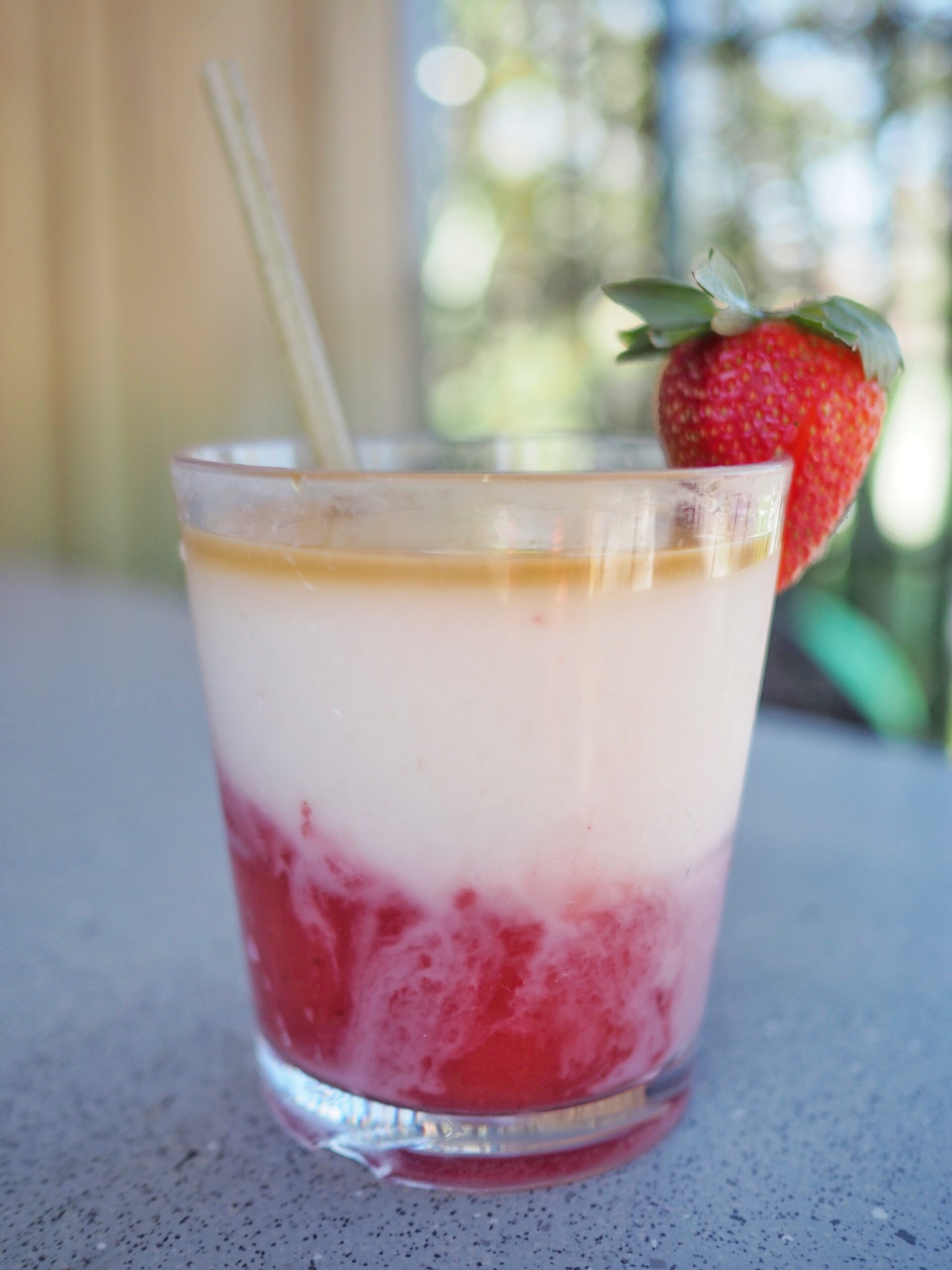 Popular Items at Oasis?
You're likely to see our guests regularly ordering our Think Green Hummus plate, which highlights edamame hummus, radish, roasted sweet potato, endive heirloom carrots, taro chips and togarashi za'atar grilled naan.
What are some specials going on this spring at Grande Lakes? Where can people find more info?
We have several Spring specials such as the "Grande Escape" package, where you receive up to a $50 daily resort credit or a "Stay Longer, Save More" package which offers up to a 20% discount on stays of three or more nights. For more information on special packages please visit: www.grandelakes.com
How has business been so far this year? What is coming down the pipeline for the resort this 2023?
We are fortunate to be considered a destination property and have been very busy this year. There has been a buzz around the new water park and award-winning restaurants making the resort a unique experience for everyone. Coming down the pipeline, we will have a special event called GLO SUMMER NIGHTS. Starting May 27th, each Saturday from Memorial Day weekend until Labor Day, you will see the lake light up with fireworks at 9pm. The festivity will include live music, sweet treats, delicious cocktails, games for the kids, and a few surprises. Also, this June Grande Lakes Orlando will celebrate its 20-year anniversary! And we are planning an unforgettable event to celebrate being part of the Orlando community for over two decades. Stay tuned for more details!
For more about all the spring happenings at Grande Lakes Orlando, visit: https://www.flipsnack.com/marriottenhancements/grande-lakes-orlando-fall-2022-newsletter/full-view.html
JW Marriott, Grande Lakes Orlando Resort
4040 Central Florida Parkway, Orlando, Florida 32837
www.grandelakes.com
The post Spring into JW Marriott Grande Lakes Orlando – Inside Look at Knife Burger by Celebrity Chef John Tesar + New Water Park and New VIP Cabanas appeared first on Tasty Chomps: A Local's Culinary Guide.