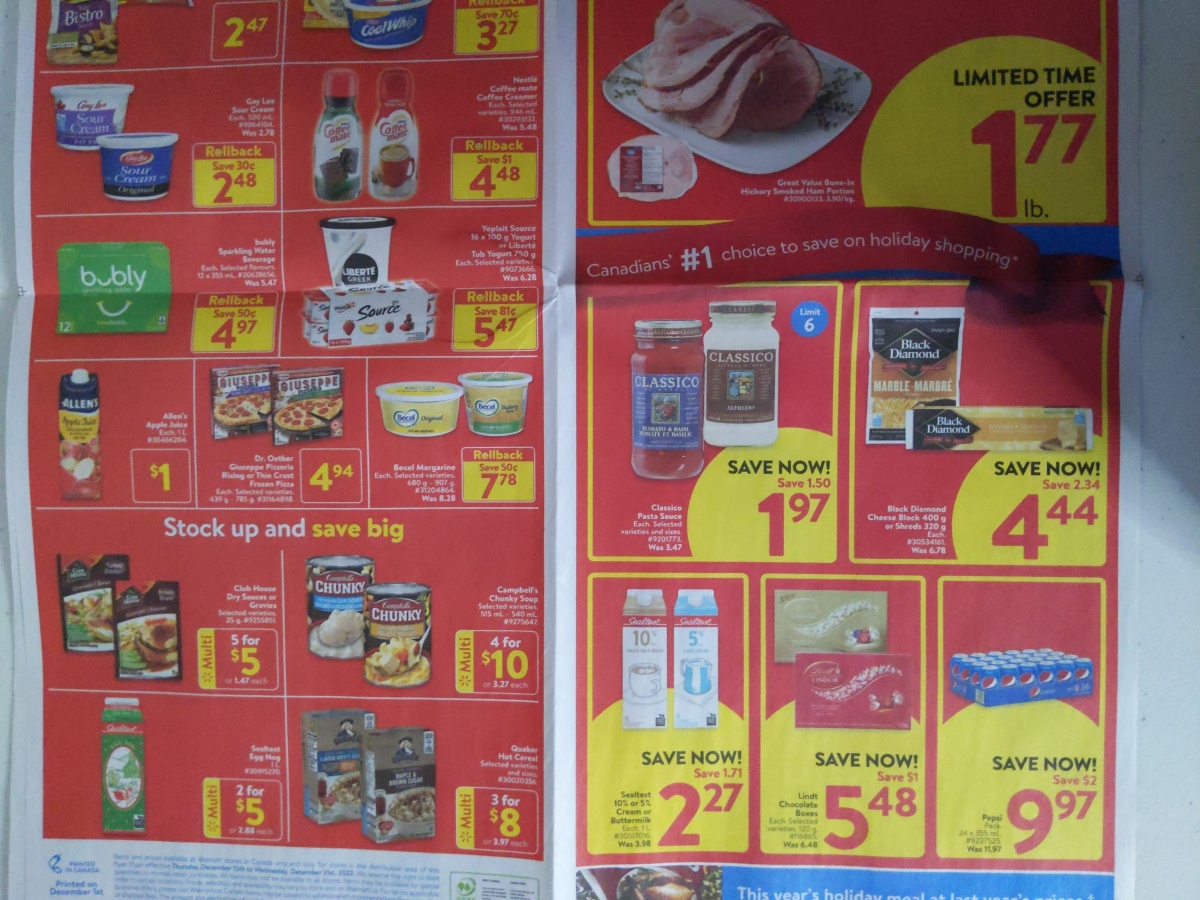 Starting December the 15th, Walmart Canada has the lowest price on Classico pasta sauce that we've seen in some time! It is $1.50 off in next week's flyer, so definitely stock up if this is a staple item in your home. There is a limit of 6 on these, but with self checkouts it's easy to do more than one trip through the cash. Here are some of the other advertised items at Walmart for the week of December the 15th to the 22nd:
Great Value Bone-In Hickory Smoked Ham $1.77/lb
Black Diamond Cheese Bars or Shredded $4.44
Coffeemate $4.48
Gay Lea Sour Cream $2.48
Sealtest Cream or Buttermilk $2.27
Lindt Chocolate Boxes $5.48
Sealtest Egg Nog 2/$5
Allen's Apple Juice 1L $1
Bubly Sparkling Water $4.97
Stove Top Stuffing .74
Swiss Chalet Canned Sauce or Gravy .99
McCain Frozen Potato Products $2.47
5lbs Clementines $3.44
Carnation Hot Chocolate $4.97
Summerfresh Hummus 2/$5
Balderson Cheese $5.97
Ocean Spray Canned Cranberries .99
Nivea Body Wash $3.97
Click here to view the upcoming Walmart Canada flyer. 
The post Walmart Canada: Classico Pasta Sauce $1.97 December 15th – 21st appeared first on Canadian Freebies, Coupons, Deals, Bargains, Flyers, Contests Canada.