If you're looking for a one-of-a-kind destination that will leave you with priceless memories, day or night, look no further than Pointe Orlando!
While some visitors may remember Pointe Orlando from years ago, it has evolved into an entirely new experience that offers a unique blend of dining and entertainment options that are sure to impress.
Gone are the days of a standard mall – Pointe Orlando has transformed many of its locations to make way for special experiences that you won't find anywhere else.
Daytime or nighttime, Pointe Orlando offers an abundance of entertainment options. WonderWorks, the iconic upside-down building you've seen on I-Drive, is not only a must-do photo op but also an amusement park for the mind. And for movie buffs, a visit to the theater is a must, with the option to upgrade to a 4DX movie for an even more thrilling experience.
But it's at night when Pointe Orlando truly comes alive. While families can enjoy the many opportunities for fun during the day, adults can let loose and revel in the vibrant nightlife. Happy hour is not just an hour at Pointe Orlando – it's an experience.
With a diverse selection of incredible restaurants, you'll be spoilt for choice. From laid-back pubs to high-end steakhouses and everything in between, Pointe Orlando has something to satisfy every palate. Even the kids will be impressed with food options from the kid's menus that will tantalize their taste buds.
What sets Pointe Orlando apart is the incredible dining experiences that go beyond just a meal.  At Taverna Opa, you can be fully immersed in a dining experience with daily belly dancing performances that will have you clapping and dancing along.
And if you're looking for some independent fun, Main Event offers bundles where you can play games like bowling, laser tag, and more while indulging in tasty comfort food.
This spring, Pointe Orlando also welcomes new attractions and dining experiences including Earth Illuminated, JoJo's ShakeBar, Kavas Tacos + Tequila, and Will to Escape escape room. Plus even more will be revealed coming soon including already announced four upcoming entertainment and dining experiences.
So come along with us for A Foodie's Guide to Unforgettable Experiences at Pointe Orlando – Spring 2023!
A Foodie's Guide to Unforgettable Experiences at Pointe Orlando – Spring 2023
Brunch
JoJo's ShakeBar

Starting off the day at the newly opened JoJo's ShakeBar which brilliantly combines 80s and 90s nostalgia with creative shakes and desserts that are more than Instagram worthy and diner favorites including burgers and hot chicken sandwiches.  Take a walk on the wild side and make your dessert "boozy."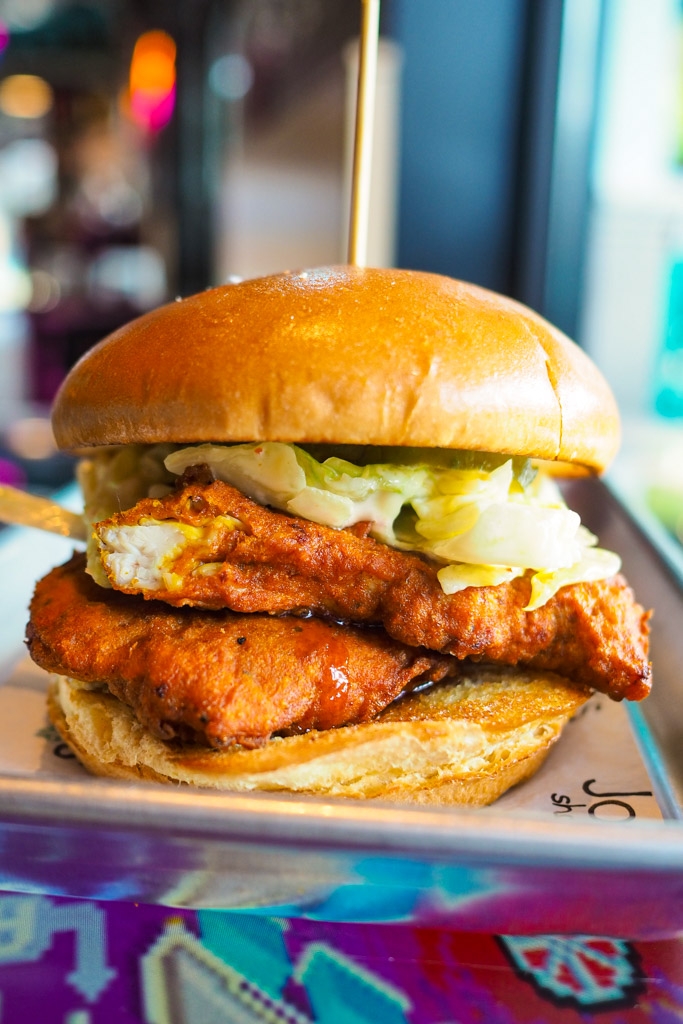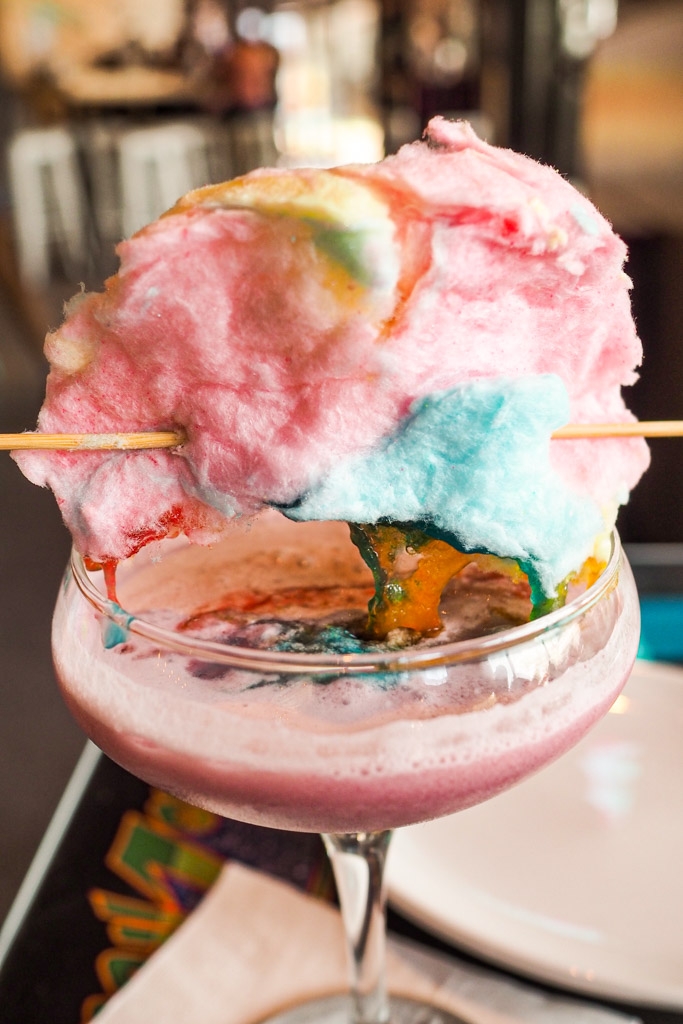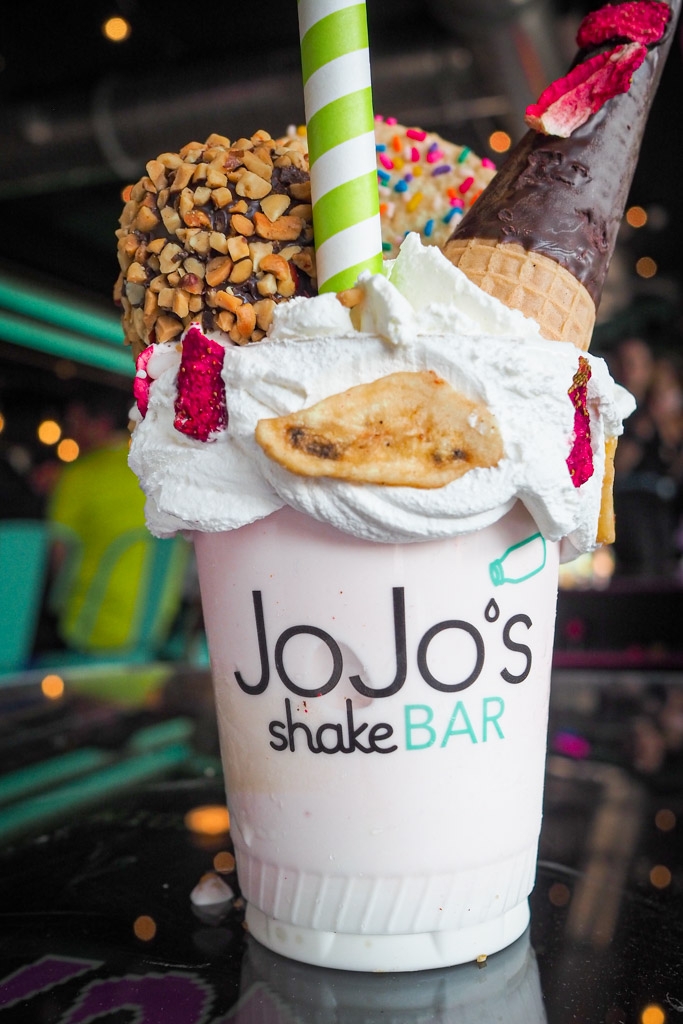 WonderWorks
Take a brief walk over to WonderWorks, an entertainment attraction that features interactive exhibits and activities designed to provide educational and entertaining experiences for visitors of all ages. WonderWorks is known for its distinctive upside-down buildings, where visitors can explore a wide range of immersive exhibits and activities that focus on hands-on experiments, virtual reality experiences, optical illusions, physical challenges, and interactive displays that encourage active learning and exploration.
With interactive exhibits like the Tesla Coil where you can become a human lightning rod, the Bubble Lab where you can create giant bubbles, or even laying on a bed of nails (yes, seriously!), WonderWorks offers "edutainment" for all ages.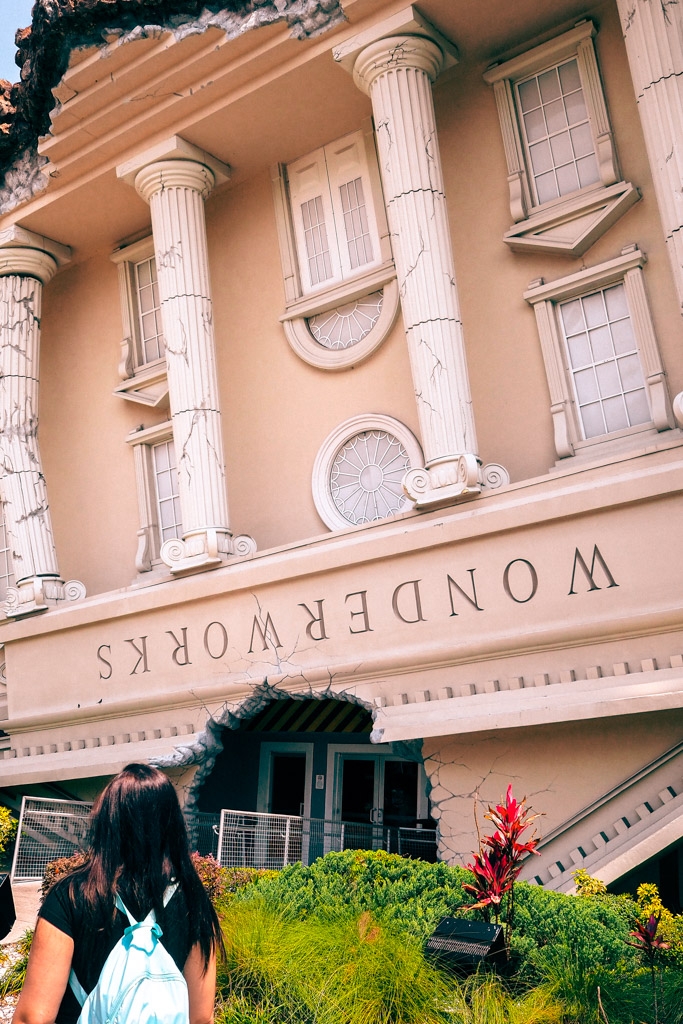 Main Event Entertainment
Main Event Entertainment offers a wide variety of activities and attractions, including bowling, arcade games, laser tag, mini golf, billiards, rock climbing, and more for people of all ages as well as dining options.
Main Event Entertainment is known for its focus on providing a fun and engaging experience for families, groups, and individuals seeking entertainment in a casual and social setting with a vibrant and energetic atmosphere, with a range of activities to cater to different interests and ages.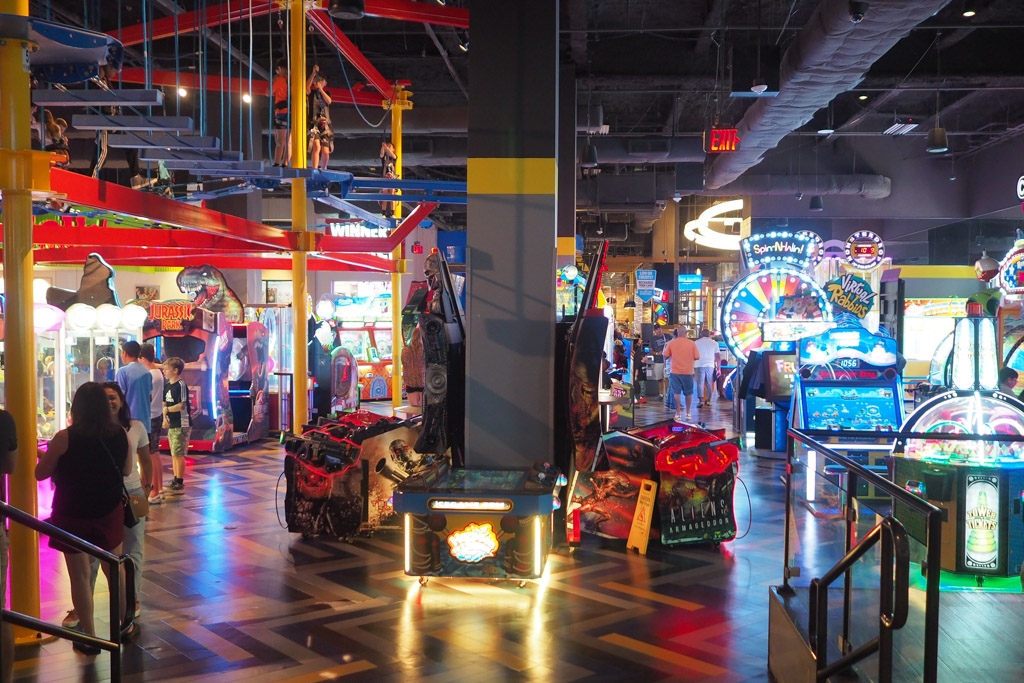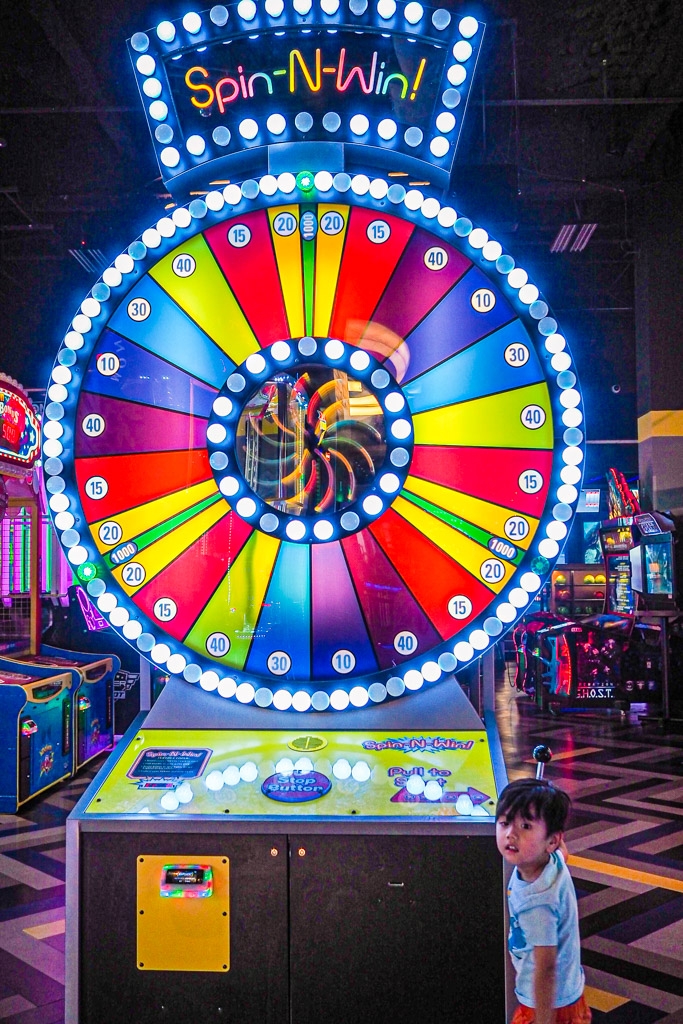 Dinner
Taverna Opa
Round out the day with dinner at Taverna Opa, a popular Greek dining establishment that offers a lively, festive, and interactive dining experience, inspired by Mediterranean cuisine and Greek culture. Taverna Opa is known for its energetic atmosphere, live entertainment, and traditional Greek food and drink offerings. At Taverna Opa, guests can expect a vibrant and upbeat ambiance, with lively music, nightly belly dancing, and flying napkins, which is a traditional Greek custom.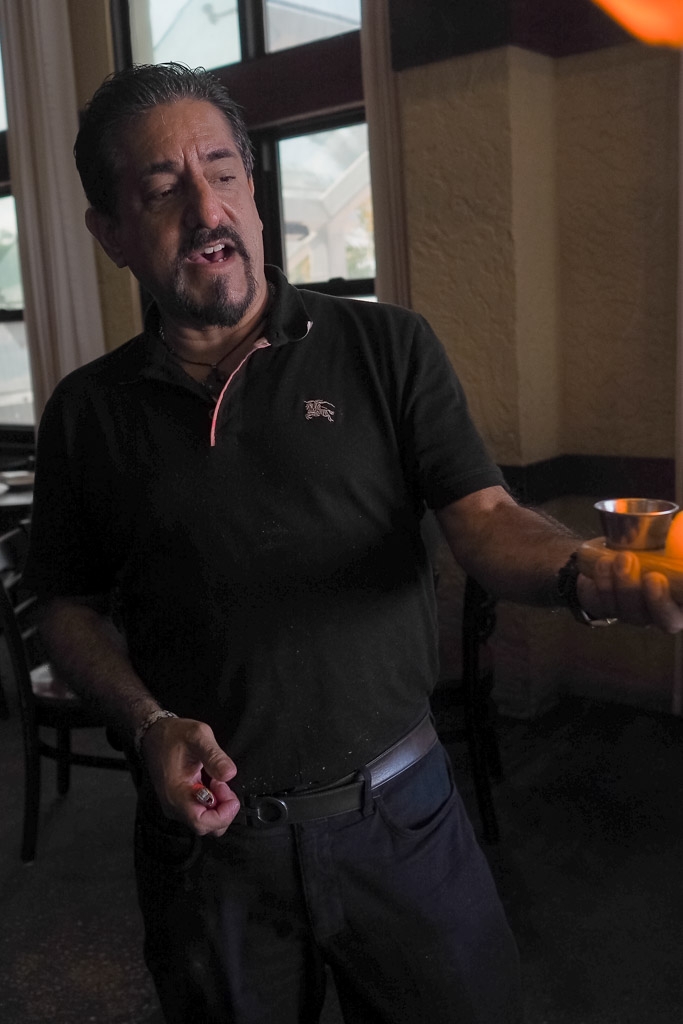 In terms of food, Taverna Opa offers a menu that features a range of Greek and Mediterranean dishes, include traditional appetizers such as hummus, tzatziki, and saganaki (flaming cheese), as well as grilled meats, seafood, and vegetarian options. Popular main dishes may include moussaka, souvlaki, gyros, lamb chops, and fresh seafood. The restaurant also offers a variety of Greek-inspired cocktails, wines, and beers to complement the dining experience.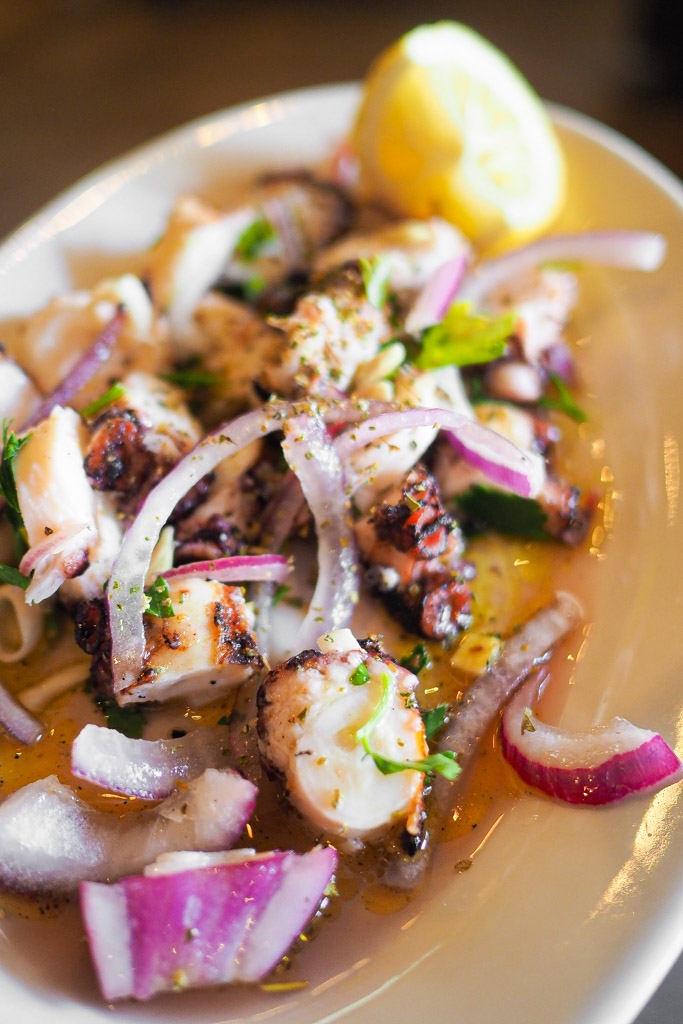 In conclusion, Pointe Orlando is a destination that offers unforgettable experiences day or night.
With its unique blend of dining and entertainment options, it's a place where adults can play, with or without kids.
Whether you're savoring a culinary adventure, immersing yourself in interactive exhibits, or dancing the night away, Pointe Orlando has something for everyone.
Pointe Orlando
9101 International Dr, Orlando, FL 32819
Phone: (407) 264-9950
https://pointeorlando.com/
The post A Foodie's Guide to Unforgettable Experiences at Pointe Orlando – Spring 2023 appeared first on Tasty Chomps: A Local's Culinary Guide.