When you think of meal prep, the classic chicken-rice-veggie combo likely comes to mind. But when you're a vegetarian doing your best to opt for plants over meat, that formula doesn't exactly work for you. It can be tricky to find meal prep ideas that actually fit your diet, but we're here to tell you that prepping and planning vegetarian meals is not as complicated as it seems.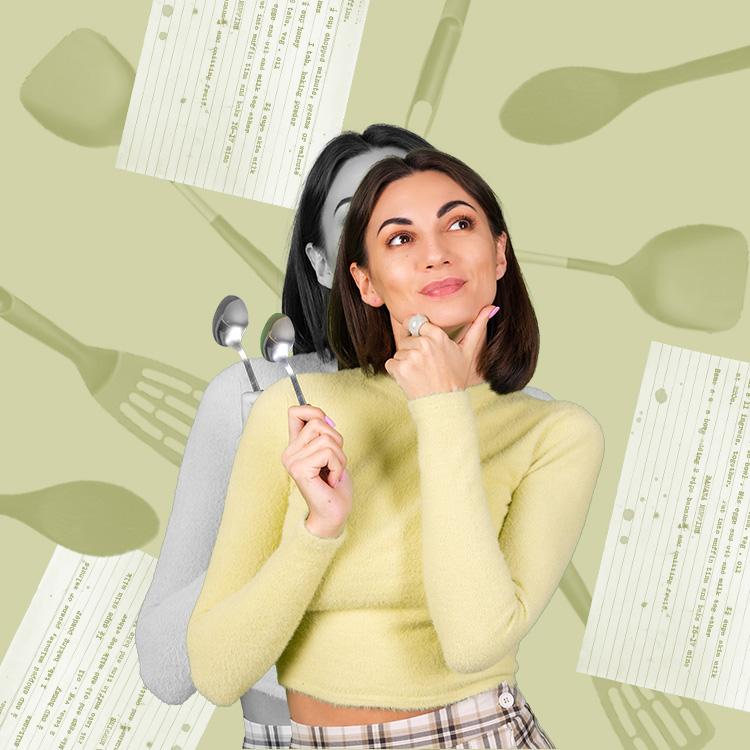 high in protein, good for gut health, and anti-inflammatory? yes, please!
Meal prep is one of the best ways to streamline your week (and save money, too!), and it's totally possible to make it work with vegetarian and vegan diets. The key is to have a variety of meatless recipes in your arsenal to you can make ahead of time and enjoy throughout the week. Below, we're sharing our best tips for prepping a weekly meal plan on a vegetarian diet, as well as some of our favorite vegetarian meal prep recipes to get you through the week. 
Source: Unsplash | S'well
How To Do Vegetarian Meal Prep
Use these tips to help you prepare a lineup of delicious vegetarian meals that will stay fresh throughout the week:
Store your meals in glass containers
When it comes to any type of meal prep, the food storage containers you use matter. To make it as easy as possible, you'll want to use something appropriately sized to fit one serving, so you don't have to worry about portioning out meals during the week. Glass containers work best because you can take them out of the fridge and pop them straight into the microwave, instead of having to get out another dish. Glass is also superior for preserving the flavor of your food and ensuring your containers hold up well over time (no staining or warping here!). For meals you don't have to reheat, stainless-steel containers also work well.
Keep salad ingredients separate to avoid sogginess
Most vegetarian meal prep recipes are heavy on the veggies, some of which will hold up better than others. If you're meal-prepping salads, for example, it's important to keep the dressing separate from the greens and other veggies to avoid a soggy mess. Store your dressing in a mason jar in the fridge (or in small, individual portion-sized containers if you're taking your salad on the go!) and toss it with the greens right before you're ready to eat. Bonus tip: Line your greens container with a paper towel or two to help absorb moisture and keep things fresh. 
Prep ingredients you can mix and match
If you dread the idea of eating the same thing for days on end, this tip is for you. Keep things interesting throughout the week by prepping a variety of ingredients you can mix and match to create different meals. For example, you might crisp up some chickpeas in olive oil and slice some bell peppers or cherry tomatoes to use in a buffalo chickpea wrap one day, then use the same ingredients in a Greek-inspired salad bowl the next day. Start with a base of prepped ingredients (cooked grains, roasted veggies, crispy tofu, etc.) that you can doctor up with different sauces or toppings to create something new each day. 
Add a protein source
The key to plant-based meal prep that will make you feel full and energized throughout the day is to include plenty of protein. You're not going to feel satisfied for long if you're just loading up on pasta or salad greens for your meals. Make sure each recipe you're prepping includes a good source of protein, whether that's from eggs, beans or lentils, cheese, nuts, or an alternative protein like tofu. 
10 Vegetarian Meal Prep Ideas
Read on for some of our favorite vegetarian recipes to meal prep. 
Source: Budget Bytes
These make-ahead burritos are perfect for nights when you're craving fast food but want something a little healthier (and more budget-friendly). Made with seasoned rice, black beans, cheese, and taco sauce, they're easy to customize with your favorite toppings. You can keep them in the refrigerator for four to five days, or stash them in the freezer for an easy meal your future self will thank you for.
Source: Eating Bird Food
Falafel forms the protein source for these meal prep-friendly bowls, which are layered with brown rice, greens, and yummy toppings like hummus, tzatziki, tahini dressing, and feta cheese. Prep all the components ahead of time and keep them separate until you're ready to eat. To save some time on busy weeknights, you can also assemble the bowls using store-bought ingredients.
Source: Ambitious Kitchen
Essentially a riff on the classic chicken salad wrap, this recipe swaps in chickpeas for the protein and mixes in ingredients like cilantro, red onion, and avocado for a bold, veggie-forward combination. The wraps get an extra kick thanks to a dressing of buffalo sauce mixed with protein-packed yogurt, making it a flavorful, healthy lunch you'll turn to again and again.
Source: What's Gaby Cooking
Enchiladas are easy to prep ahead of time in a big batch and then portion out into meals for the rest of the week. Filled with refried beans, Monterey Jack cheese, green chiles, and a red enchilada sauce, these vegetarian enchiladas are packed with flavor and perfect for loading up with lots of toppings. 
Source: Love and Lemons
Great for lunch meal prep, these spring rolls can be thrown together in less than 30 minutes. To make, simply roll up soba noodles into wrappers with avocado, sautéed mushrooms, green onion, and fresh herbs. Then serve them with a sweet and savory peanut sauce for dipping. Whip up a bunch on Sunday for a week's worth of prepared lunch meals you don't even have to reheat.
Source: The Girl on Bloor
Comprised of a combination of whole grains, veggies, protein, dressing, and toppings, buddha bowls are endlessly customizable with your favorite ingredients. This recipe calls for a mix of roasted veggies and marinated tofu on a bed of quinoa. Top your bowls with a homemade tahini dressing and add-ons like roasted red peppers, sliced avocado, or nuts for a beautifully balanced (and filling!) meal. 
Source: Budget Bytes
Full of texture and nutrient-dense ingredients, these power bowls make for delicious and satisfying lunches. They're made with garlicky sautéed kale, long-grain brown rice, sun-dried tomatoes, and cannellini beans for added protein and fiber. Topped off with a tangy vinaigrette, crunchy walnuts, and a sprinkling of feta cheese, they taste like something you'd order at your favorite lunch spot but for so much cheaper. 
Source: Cookie and Kate
Lasagna is another one of those meals that's great for batch-cooking and enjoying throughout the week. This vegetarian version is made with bell pepper, zucchini, and carrots for added nutrients and uses both cottage cheese and mozzarella for extra cheesy goodness.
Source: Jessica in the Kitchen
Stir fries are great for meal prep because they keep well in the fridge and are easy to reheat for quick lunches or weeknight dinners. This version tosses together crispy tofu with stir-fried broccoli and carrots in a sweet ginger sauce. Pair it with fried rice and a sprinkling of green onions and sesame seeds for garnish.
Source: Sweet Peas and Saffron
Thanks to a base of quinoa and a dairy-free tahini sauce, this meatless recipe is also vegan and gluten-free. All you have to do is cook the quinoa, roast the veggies, and throw together the dressing for an easy vegetarian meal you can enjoy all week. Not a fan of butternut squash? You can swap it for cubed sweet potatoes for a similar effect.
The post Life Hack Alert: How To Do Vegetarian Meal Prep appeared first on The Everygirl.