We're back in action with the first edition of my Week of Weeknight Meals series of 2023! This series began on the blog a while back as a way to stay true to my blogging roots and give you guys a peek into our meals during one week of every month. Pictures of our dinners are snapped in real time with no fancy food photography allowed!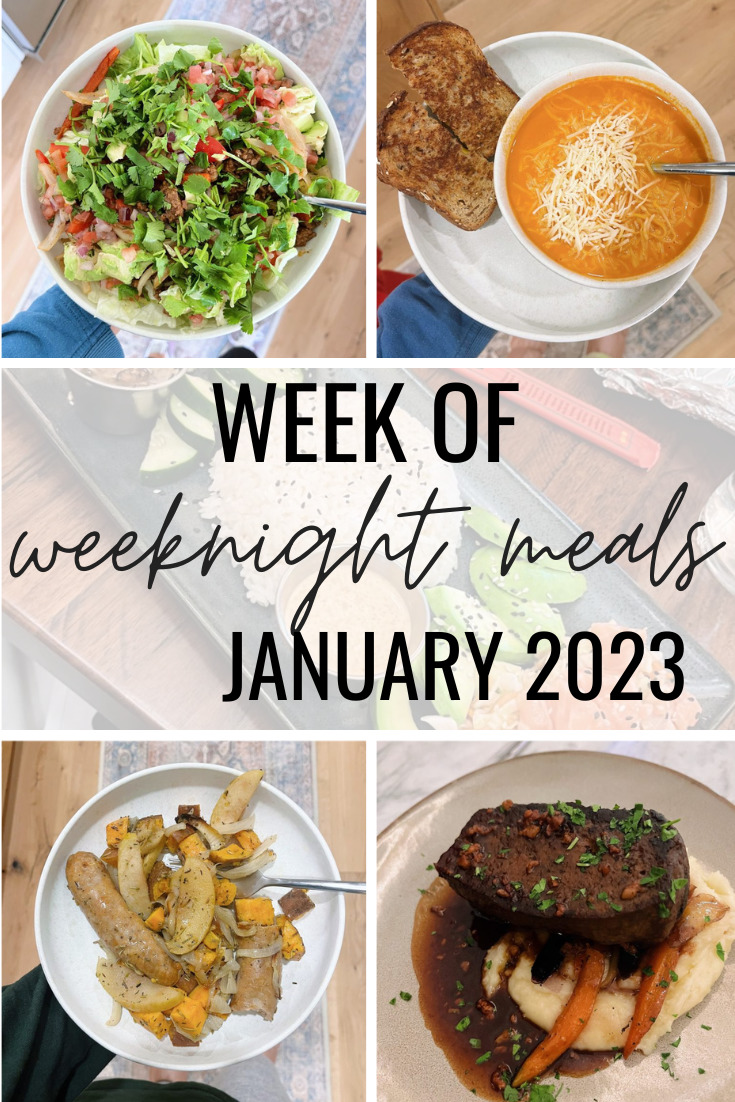 Last week our meals looked like a combination of repurposed leftovers, easy soup-and-sandwich combos, a simple weeknight favorite and two meals out. (Two meals out during the week is unusual around here but you won't hear me complaining!) If you're looking for a meal to add to your weeknight dinner rotation, I hope some of these dishes call to you and give you a few ideas! As always, they're all incredibly easy and not too time consuming which is the name of the game around here.
Week of Weeknight Meals: January 2023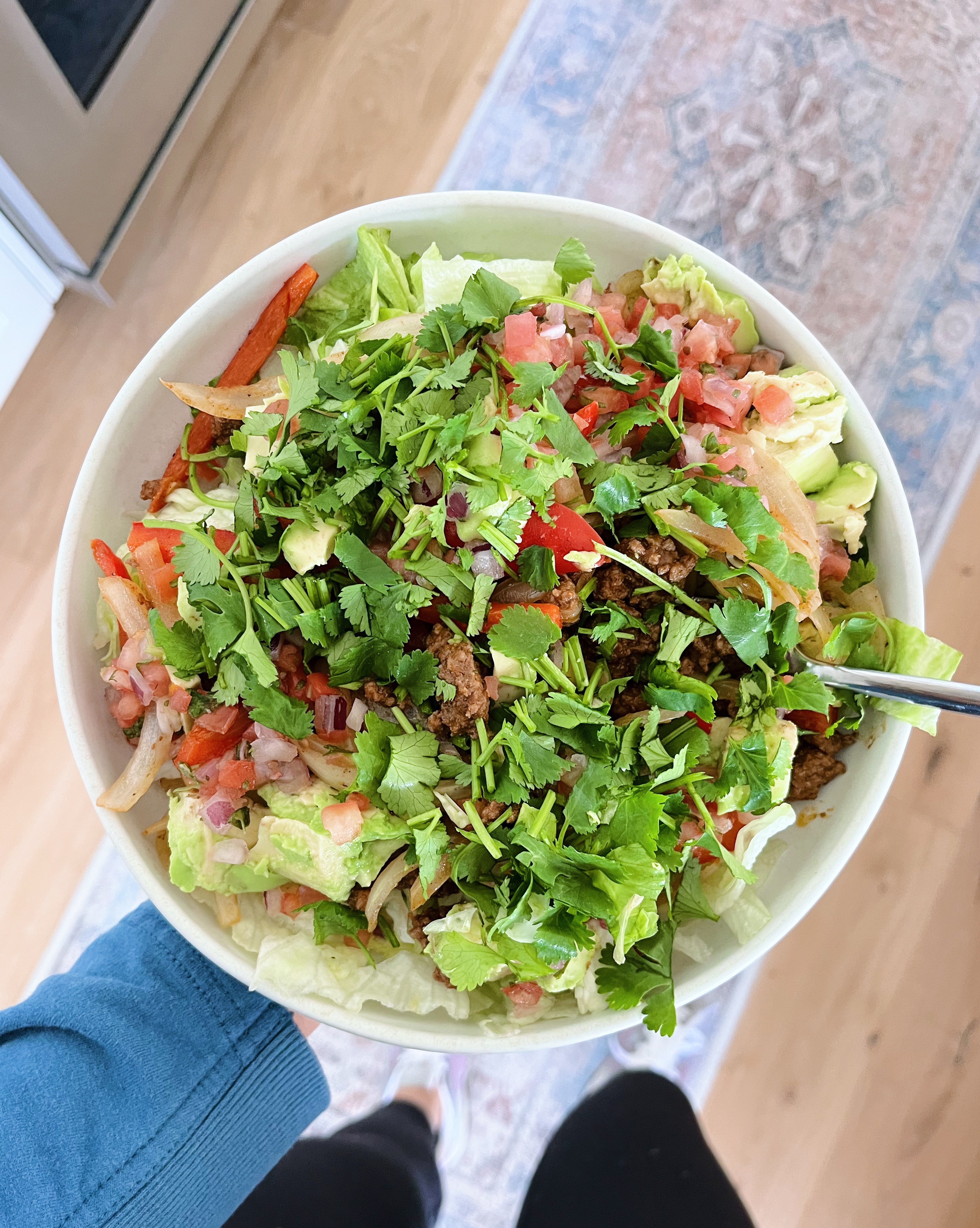 We had a lot of leftover taco fixings from my mom and sister's visit so I whipped up taco bowls for dinner on Monday night. In our bowls: Brown rice, ground beef + Thrive Market taco seasoning, shredded lettuce, pico de gallo, sautéed peppers and onions and lots of cilantro.
On the boys' plates: Quesadillas with sliced bell peppers and pear slices
Tuesday: Salmon and Tuna Plate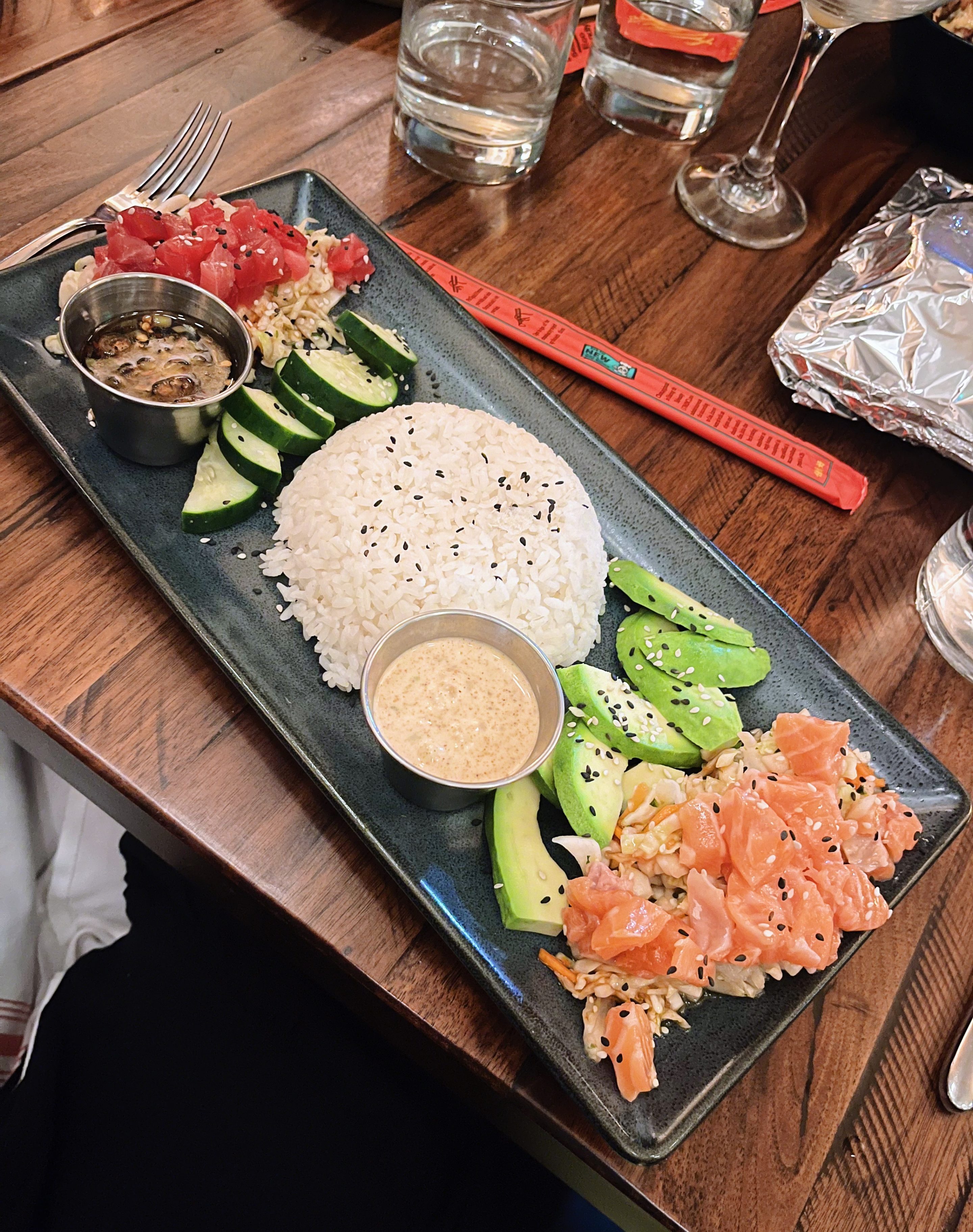 On Tuesday night, I went out to dinner with friends at Link & Pin, a restaurant with three Charlotte-area locations. My meal began with a shared appetizer — the hummus trio which was a light and lovely way to kick off our meal. (The marinated artichokes and warm, soft pita bread stole the show.) For my main course, I opted for the salmon and tuna plate because if there's raw fish on the menu, there's a 95 percent chance I'll order it! I'm a seafood lover through and through and this dish was a good one! I ended up enjoying it poke-bowl style by mixing all of it up and would absolutely order this dish again.
On the boys' plates:  Breakfast for dinner! Before I left for my dinner, I made the boys waffles and scrambled eggs paired with clementines and carrots.
Wednesday: Grilled Cheese + Tomato Soup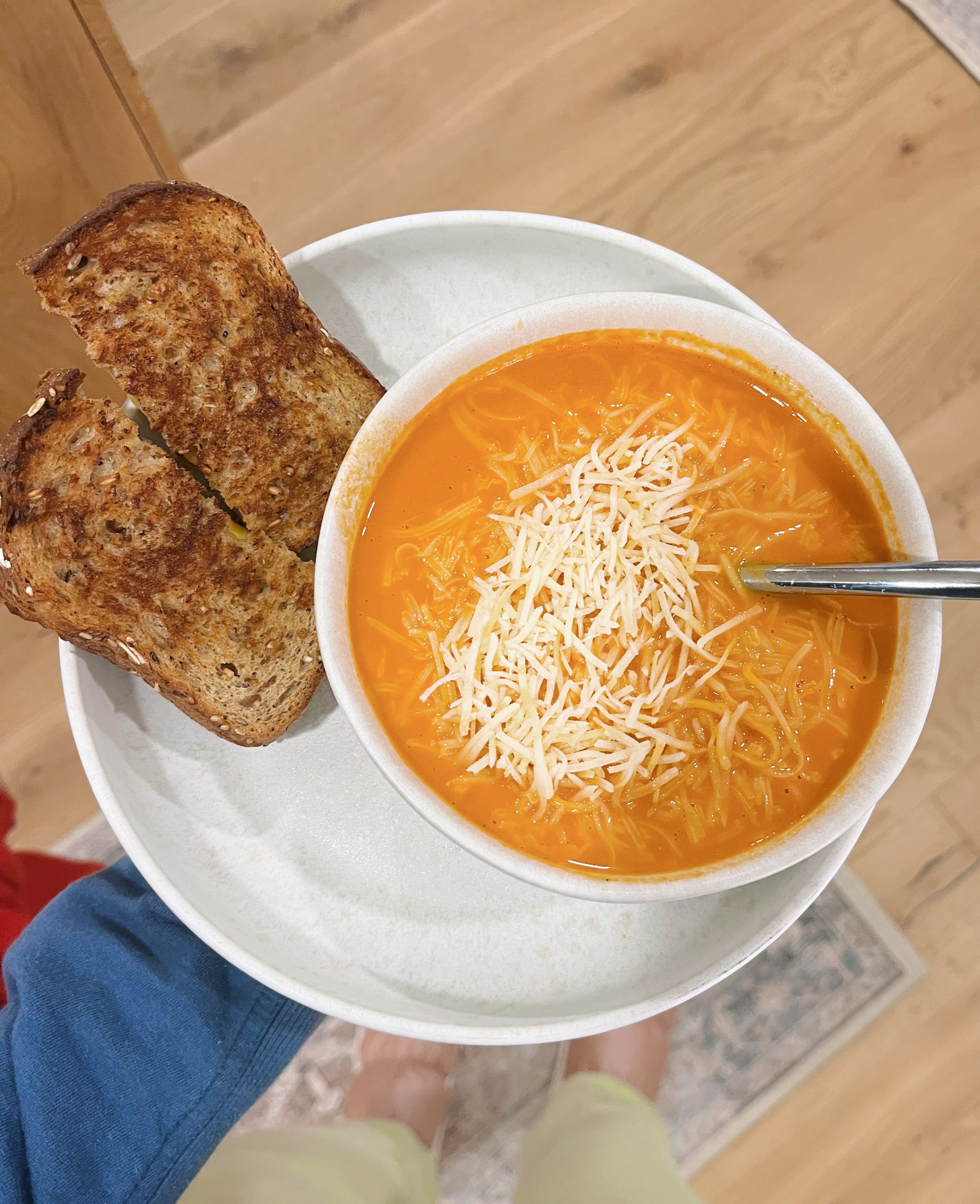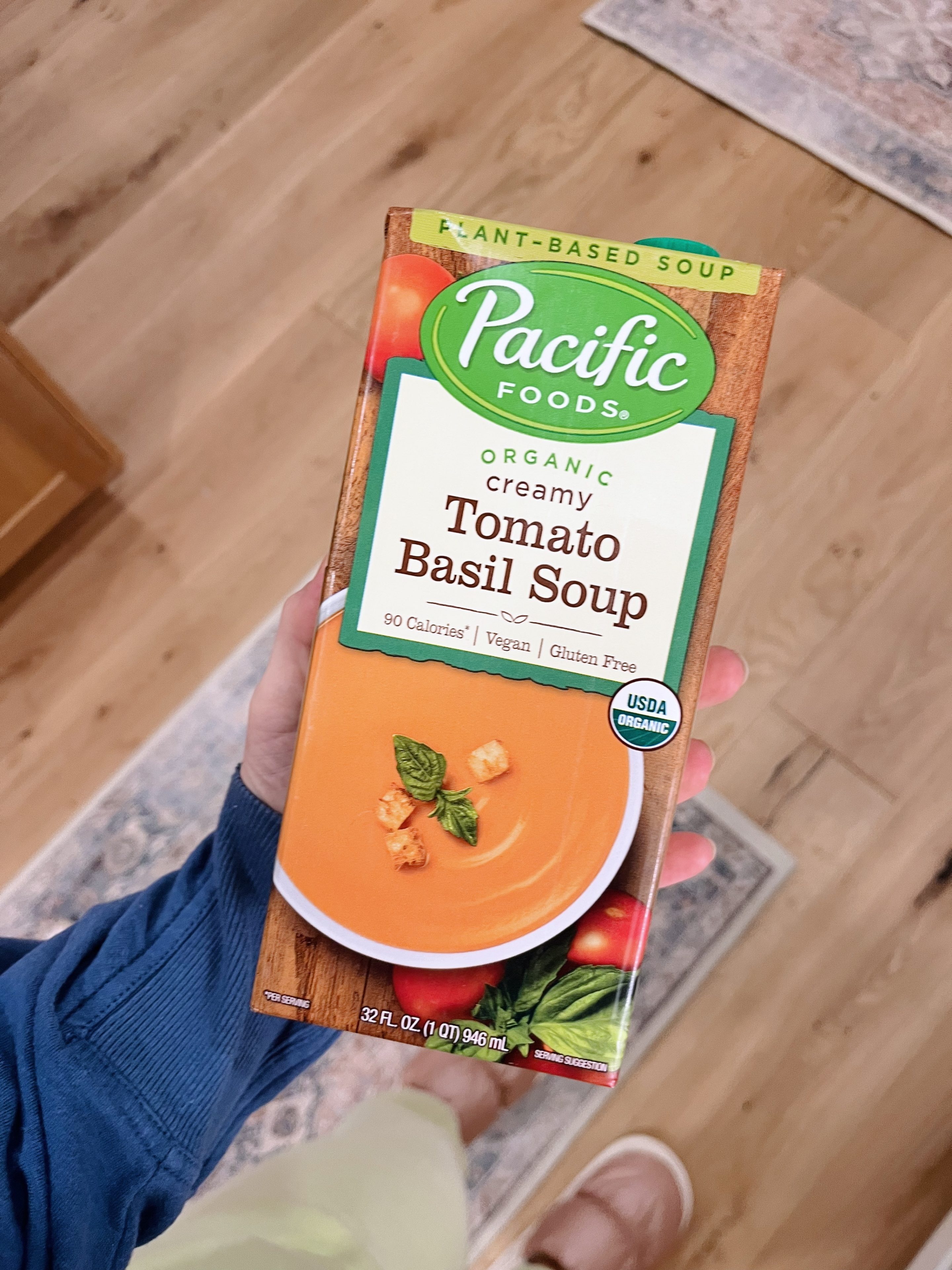 Wednesday nights are later nights in our house due to Chase's soccer practice. Keeping dinner simple is key and we dug into grilled cheese and tomato soup which hit the spot and wasn't too challenging to put together. I bought the soup from Publix and while the flavor was good, Ryan and I both wished the consistency was a little thicker. I ended up stirring two spoonfuls of full-fat Greek yogurt into my soup which didn't alter the flavor at all but definitely increased the creaminess!
On the boys' plates: Grilled cheese, cucumber slices, blueberries and strawberries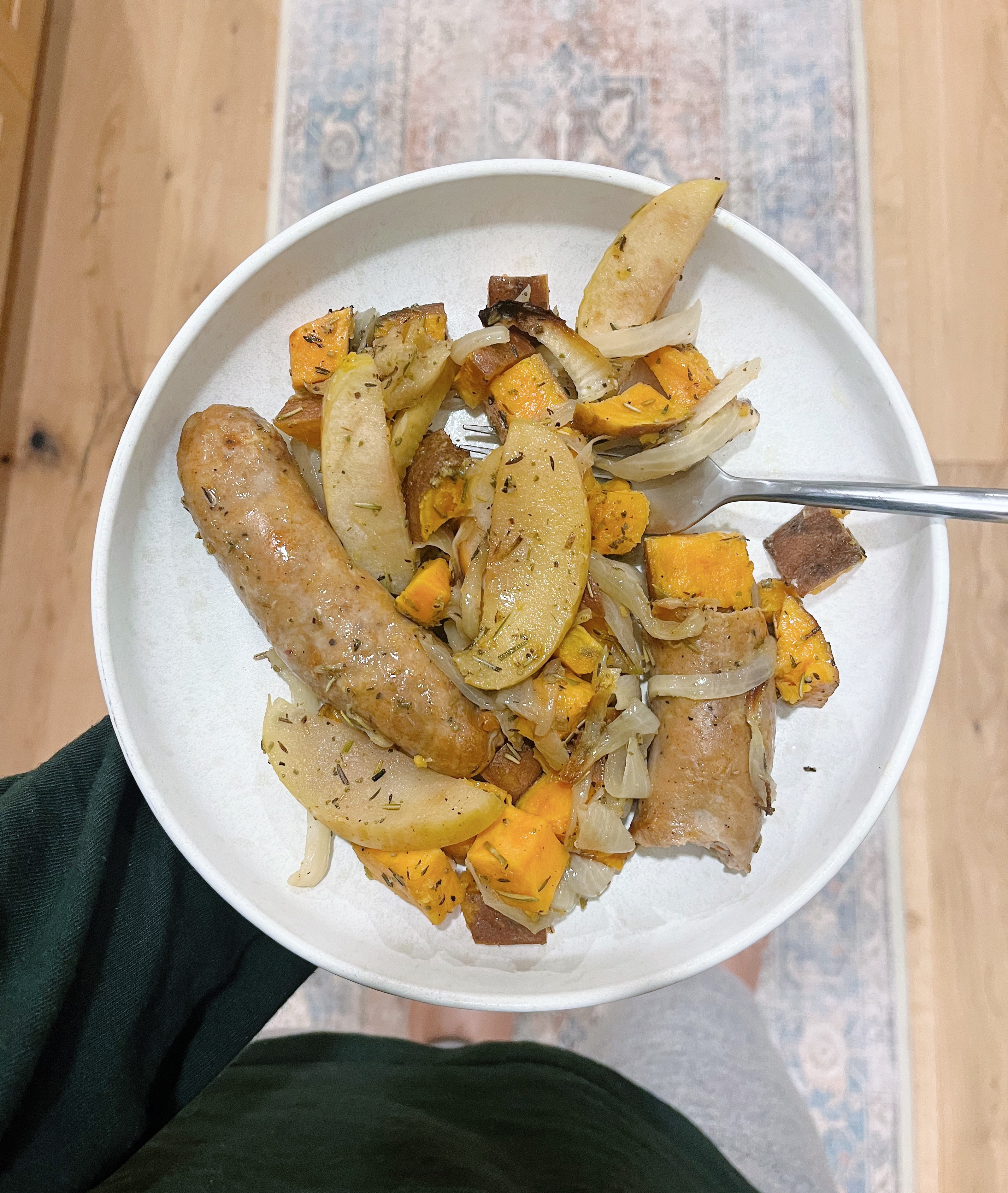 This is a throwback PBF recipe and one we still frequently make and love in our house! It's so simple to throw together as it all bakes in one baking dish and we love the mix of sweet and savory flavors.
On the boys' plates: Chicken sausage with ketchup, apple slices, Simple Mills almond flour crackers and carrots.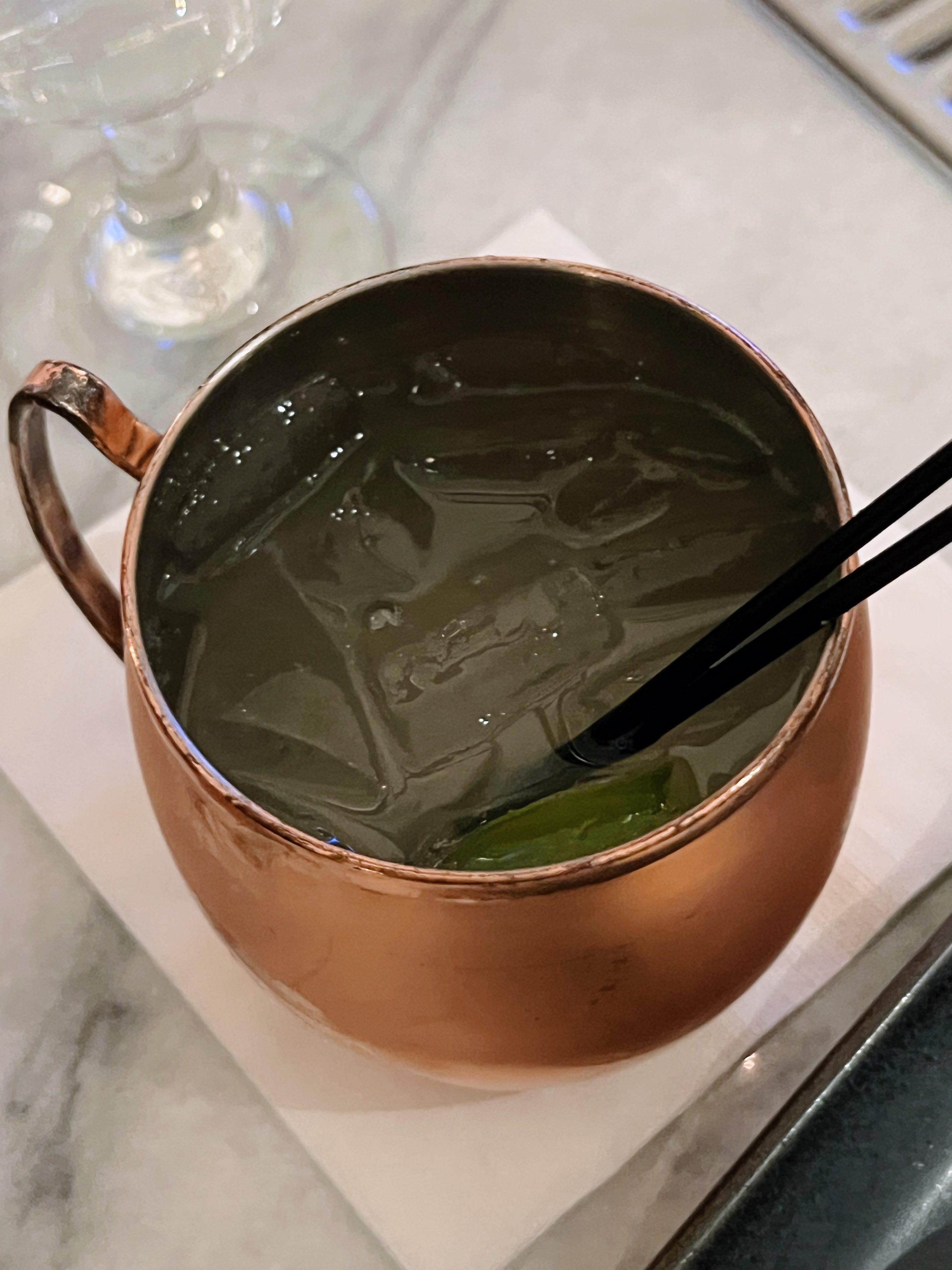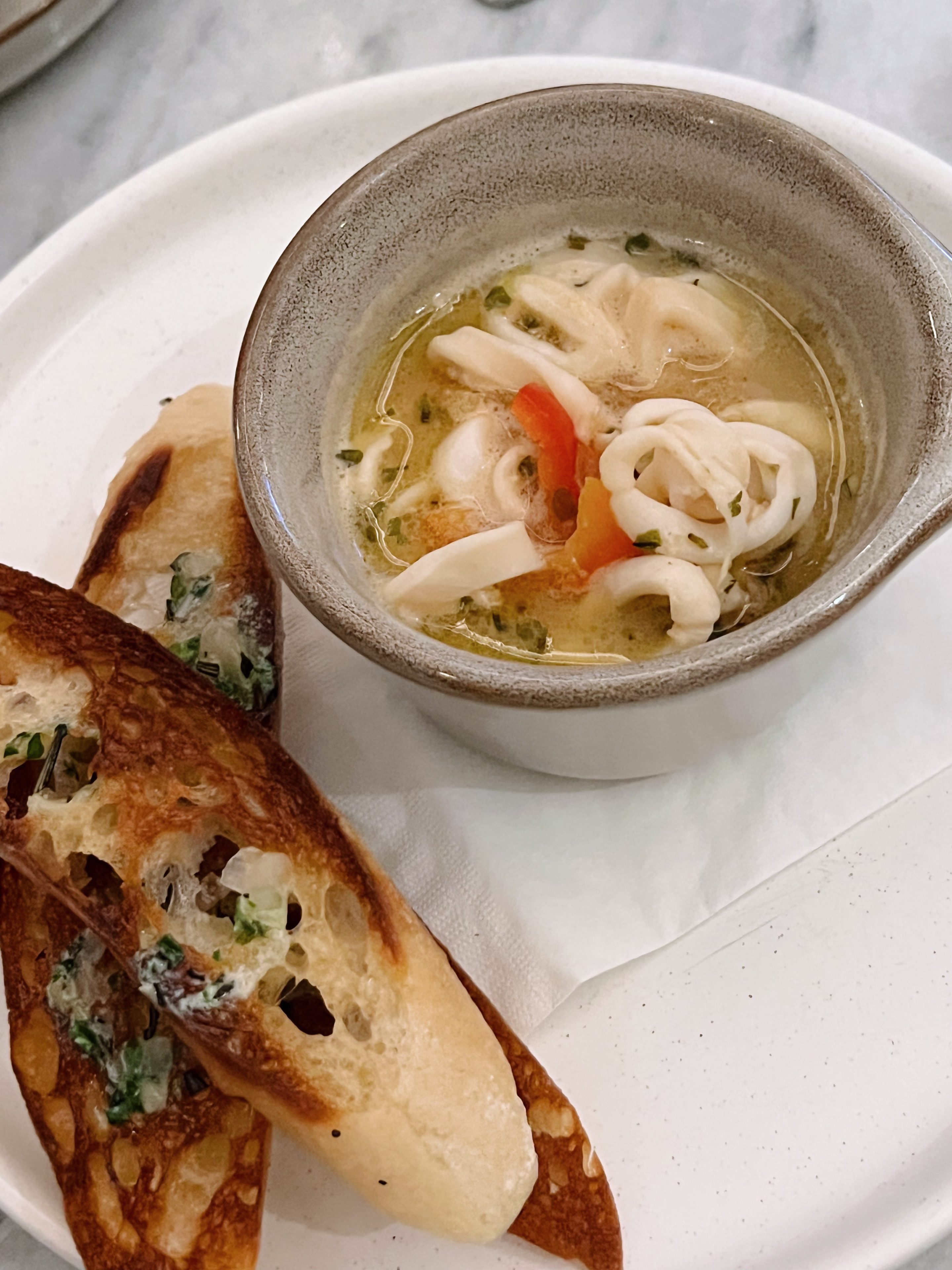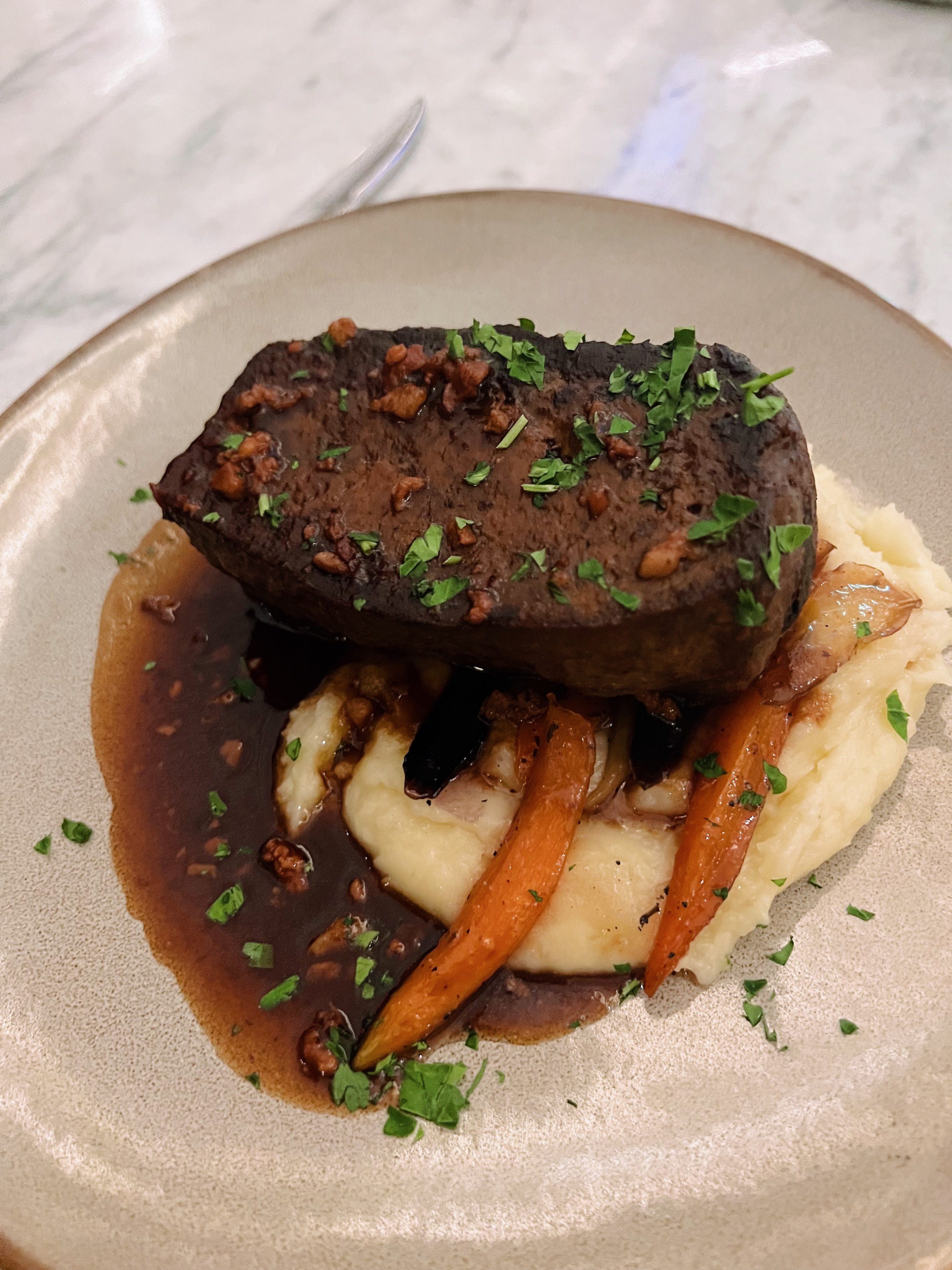 Friday night was date night! Ryan and I began our meal with his and hers Moscow mules and shared a calamari appetizer. The toasted bread that came with the calamari tasted like it was almost soaked in a garlicy butter and I mean that in the best possible way. It was unreal! For my main meal, I opted for the bison meatloaf because how often do you see bison on a menu!? The bison meatloaf was served with carrots and Boursin mashed potatoes and while I'm not the biggest fan of mashed potatoes, I am a huge fan of Boursin cheese so these got a thumbs up from me! Ryan and I also made a pit-stop for ice cream on our way home and rounded out date night on the couch in our pajamas with big bowls of ice cream.
On the boys' plates: My mom made the boys mac and cheese and served it with fruit and veggie sides but I'm not exactly sure what made it onto their plates.
Question of the Day
Have there been awesome weeknight meals in your house lately? Please share! 
The post Week of Weeknight Meals: January 2023 appeared first on Peanut Butter Fingers.